1.
Make a batch of hummus (you can try a new flavor or stick to your favorite) for quick, packable snacks.
2.
Write out your weekly dinner plan at the start of the week. Better yet, make it ~pretty~.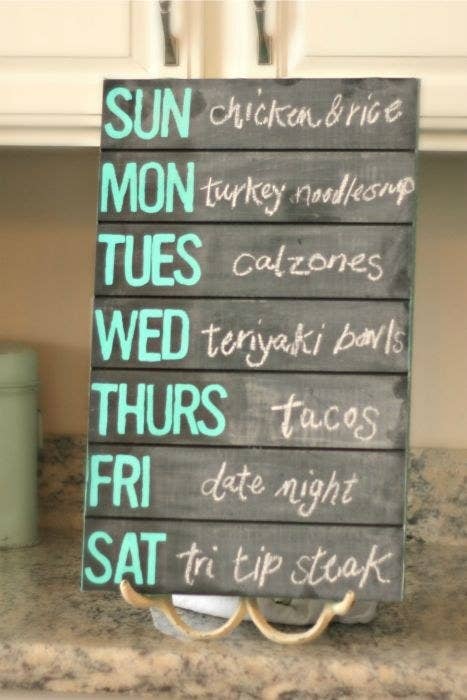 3.
Cook breakfast burritos once, eat breakfast burritos all week long.

4.
DIY granola is a great weekday breakfast when you add fresh fruit and milk or yogurt.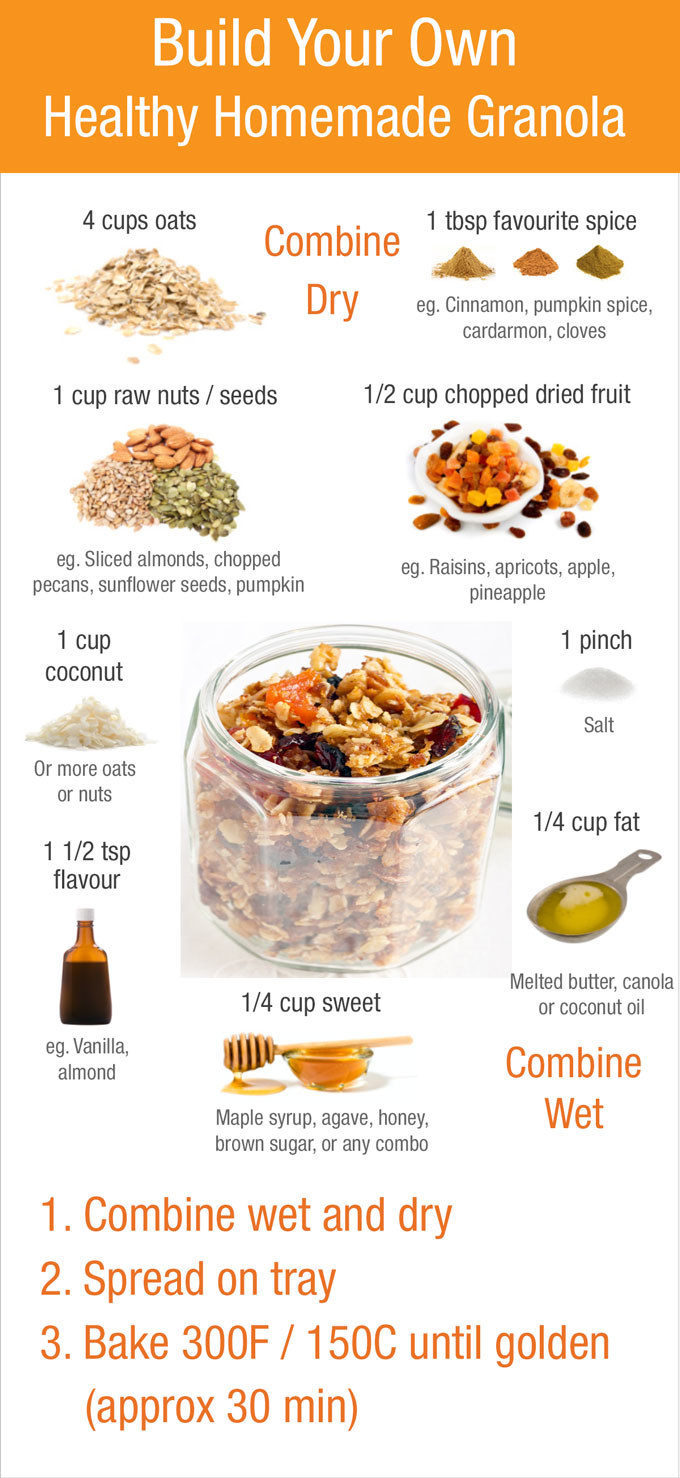 5.
Bake banana bread right into a mason jar for a less crumb-y grab-and-go option.
6.
Prep a week's worth of lunches by making these carnitas bowls.
7.
Mix a variety of overnight oats in different jars, then pick whatever flavor you're feeling in the morning.