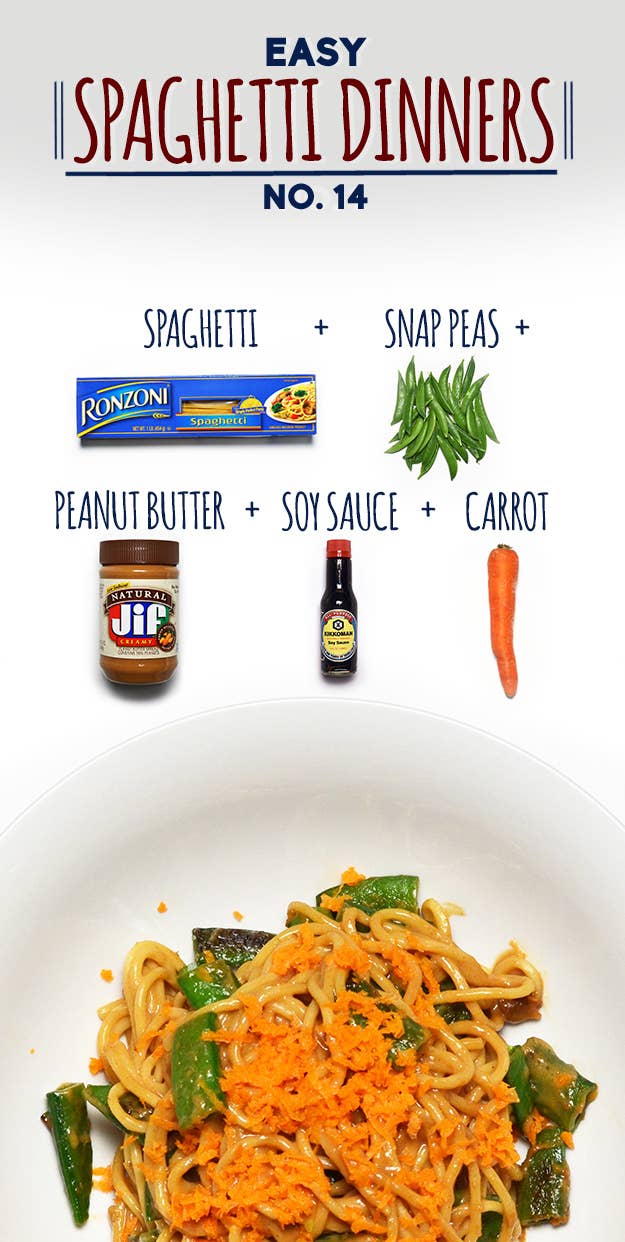 Spaghetti with Peanut Sauce and Snap Peas
Serves 4
Recipe by Christine Byrne
INGREDIENTS
1 lb spaghetti
1 tablespoon neutral oil
1 lb snap peas
1/2 cup smooth peanut butter
2 tablespoons dark soy sauce
1/2 cup grated carrot
PREPARATION
Cook spaghetti according to package directions, until al dente. Drain through a colander, reserving about a cup of the pasta water.
Remove the stems from the snap peas, and cut into 1/2-inch pieces. Heat oil in a large skillet over medium heat, then add the snow peas. Cook the snow peas until they start to blister, about 3 minutes, moving them around the skillet occasionally. In a small bowl, whisk together peanut butter and dark soy sauce until smooth. When snow peas are light brown, reduce the heat to low and add the peanut butter mixture and 1/4 cup reserved pasta water, whisking together to make a thin sauce. Add cooked spaghetti and toss until combined.
To serve, garnish with 1/2 cup grated raw carrot.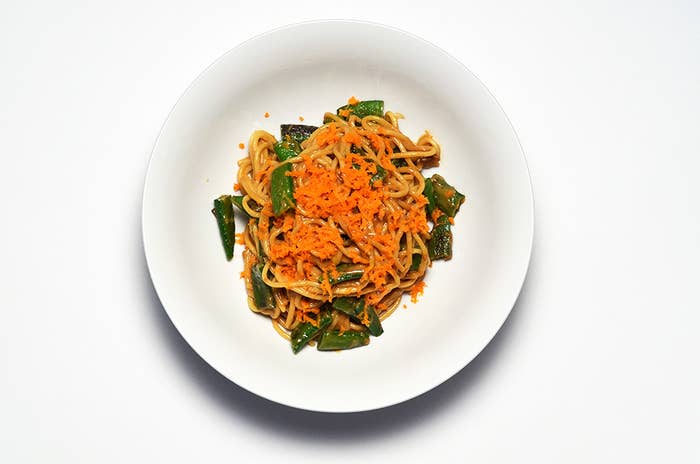 For this recipe, you'll need a 12-inch skillet and a large pot to cook the pasta.