How To Make Honey-Orange Flavored Butter
Why choose between butter and marmalade when you can have it all? Keep it for yourself or give it as a holiday gift.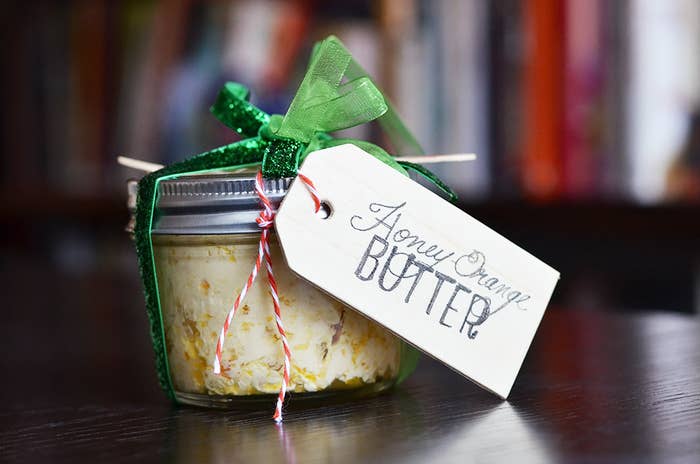 Honey-Orange Flavored Butter
Makes 1 pint, enough to fill 2 8-oz jars (pictured here)
INGREDIENTS
2 cups unsalted butter, cut into ½ inch cubes and at room temperature
Zest of 1 orange
3 teaspoons orange marmalade
3 teaspoons honey
Special Equipment
Microplane (to zest orange)
PREPARATION
Combine all ingredients in a medium mixing bowl, and mix with a rubber spatula. Butter should be soft, and ingredients should incorporate easily. Mix just until everything is evenly combined.
Use the rubber spatula to spoon the butter into the two gift jars, and cover. It will keep for up to two weeks in an airtight container in the refrigerator.