1.
At your next BBQ, fill up on veggie-packed whole grain salads instead of pasta salads.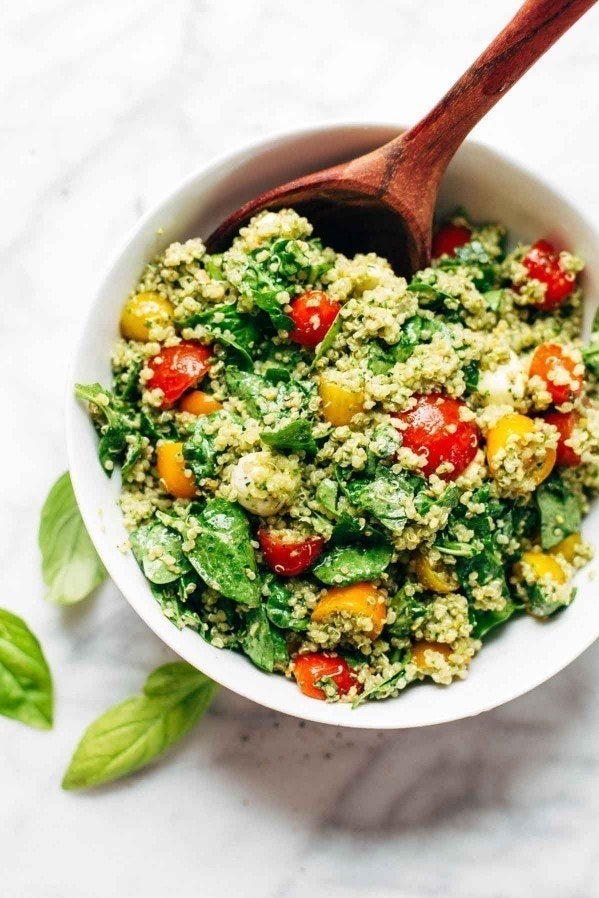 2.
Grill your salads to make them more delicious without adding extra calories.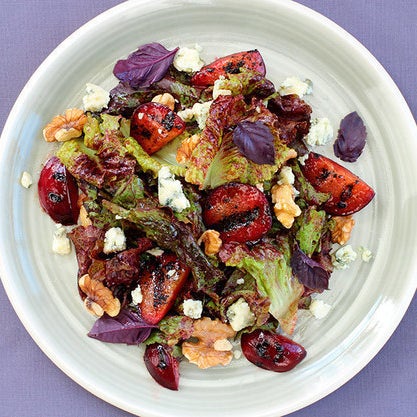 3.
Add frozen peas to guacamole to add sweetness and volume without adding any extra fat.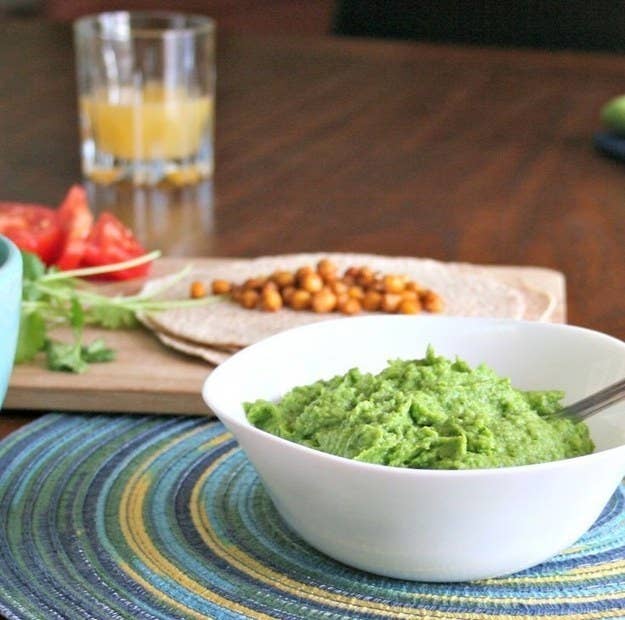 4.
Make a mayo-free potato salad.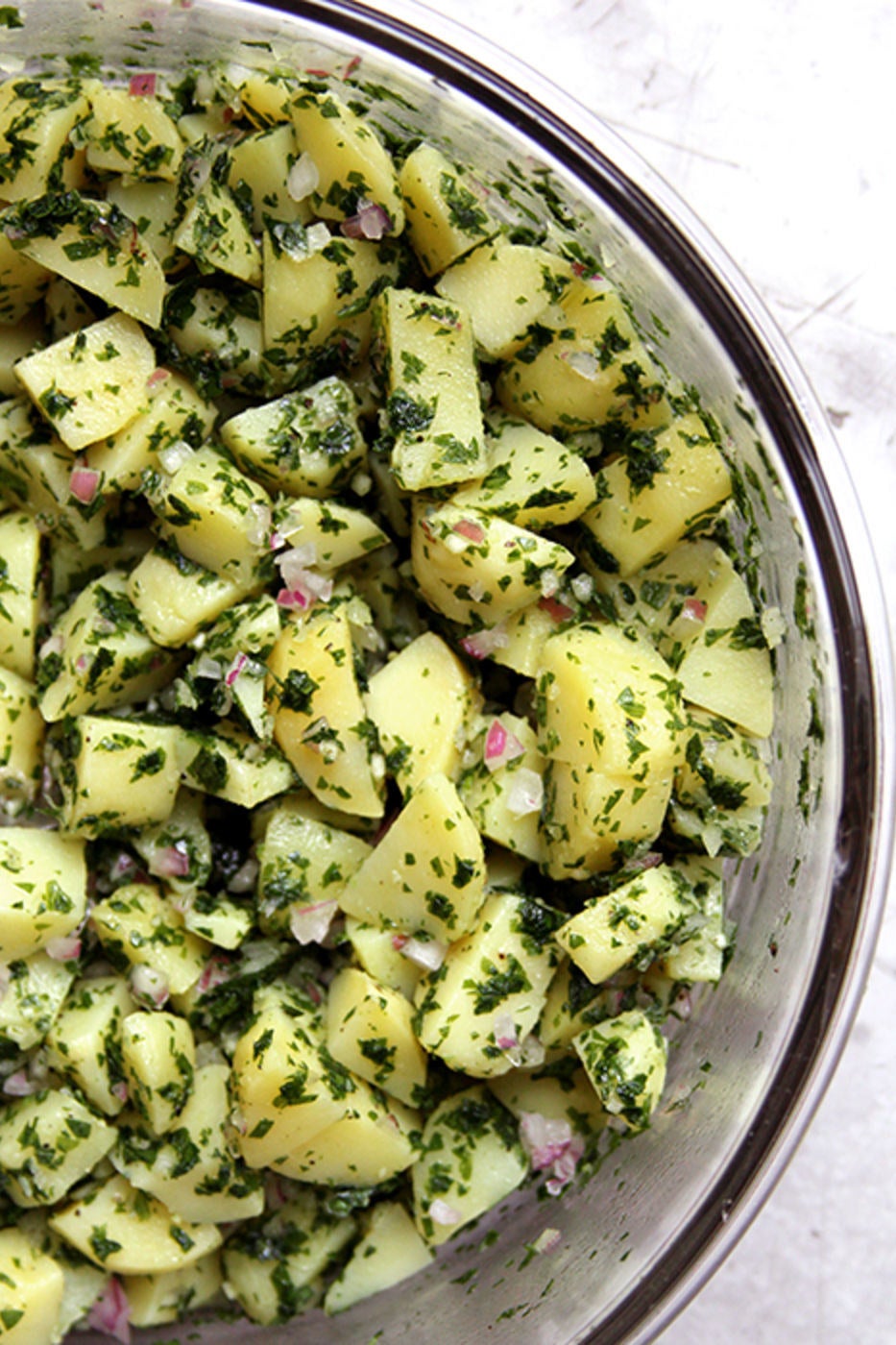 Instead of coating your potatoes with mayonnaise, toss them in a bright, fresh vinaigrette. Adding crispy red onions and lots of herbs is always a good idea, too.
Recipes (from left): Moroccan Potato Salad, Warm Red Potato Salad
5.
Instead of grilling hot dogs (hello, mystery ingredients!), grill pork skewers.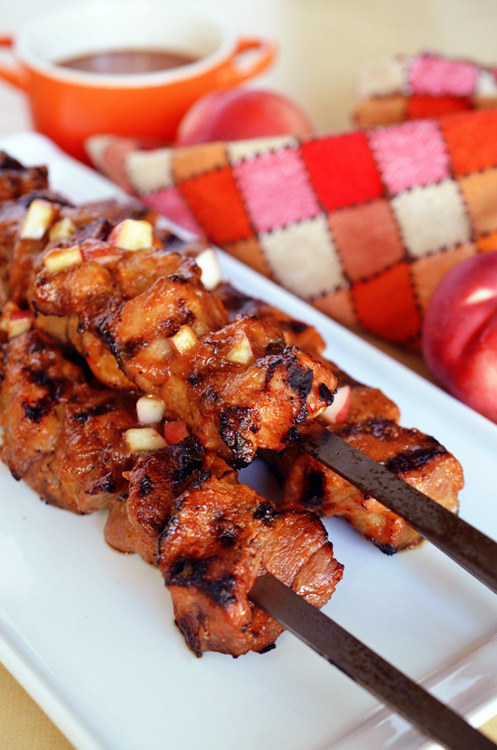 6.
Skip processed veggie burgers and just grill hearty vegetables like mushrooms or eggplant.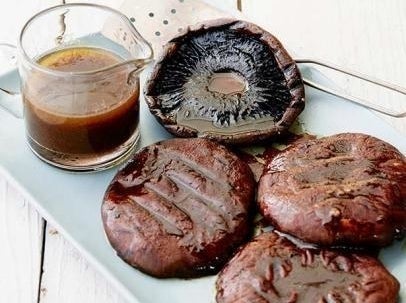 7.
Add seafood to your grilling rotation. It's easy, healthy, and quick on the grill.