1.
Try these eggs baked in peppers for the perfect low-carb, make-ahead breakfast.
2.
Sick of salads for lunch? Jump on the new power bowl trend.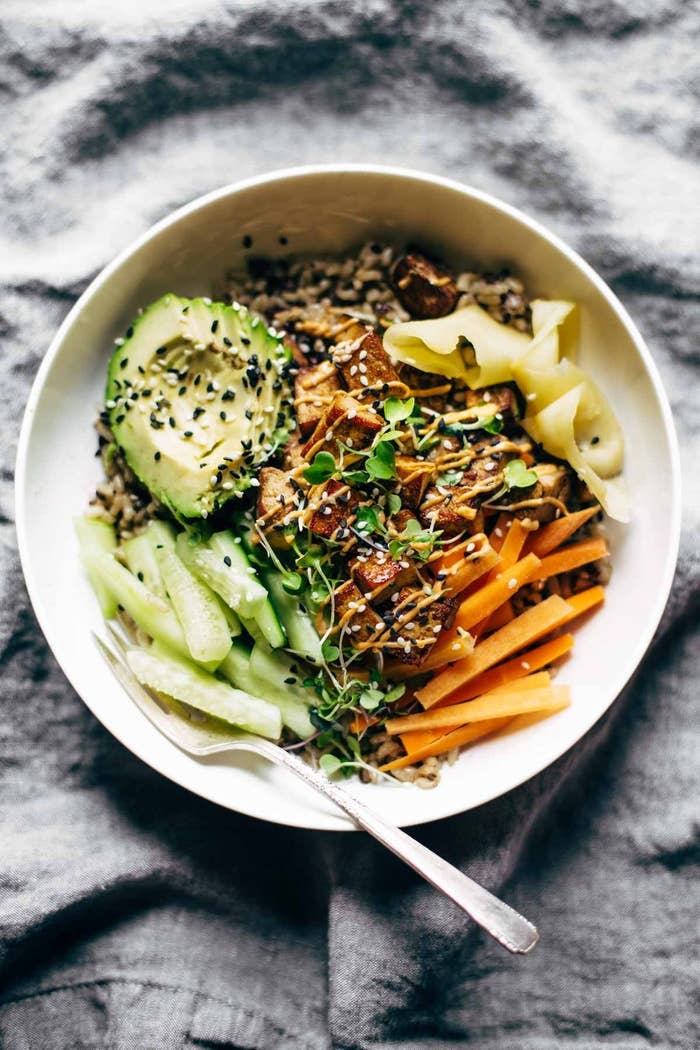 3.
Experiment with nutritional yeast to add a cheesy flavor to soups, stews, and pasta dishes — it's dairy-free and has fewer calories than real cheese.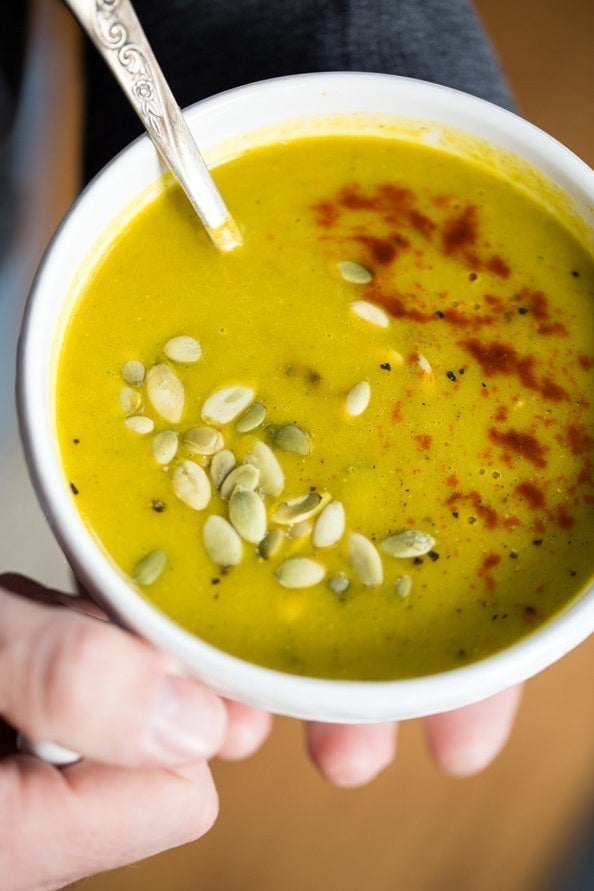 4.
Make a big batch of vegetable-based hash at the start of the week, then reheat leftovers every morning while you cook some eggs.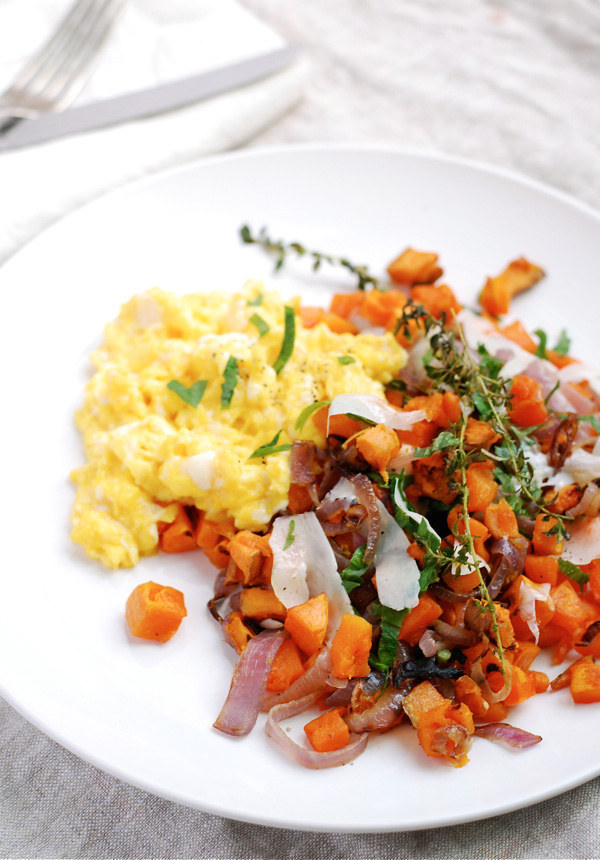 5.
Upgrade your morning fruit and granola with this healthy breakfast berry crumble.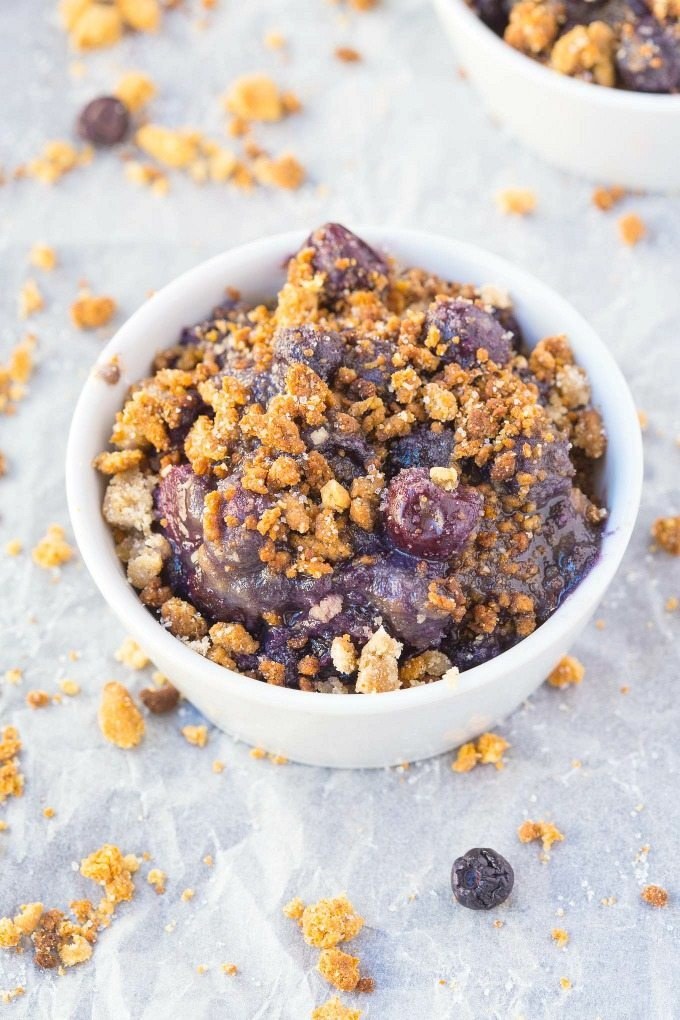 6.
If you love hummus, you'll probably love these more substantial chickpea cakes, which are a great meat alternative on salads or sandwiches.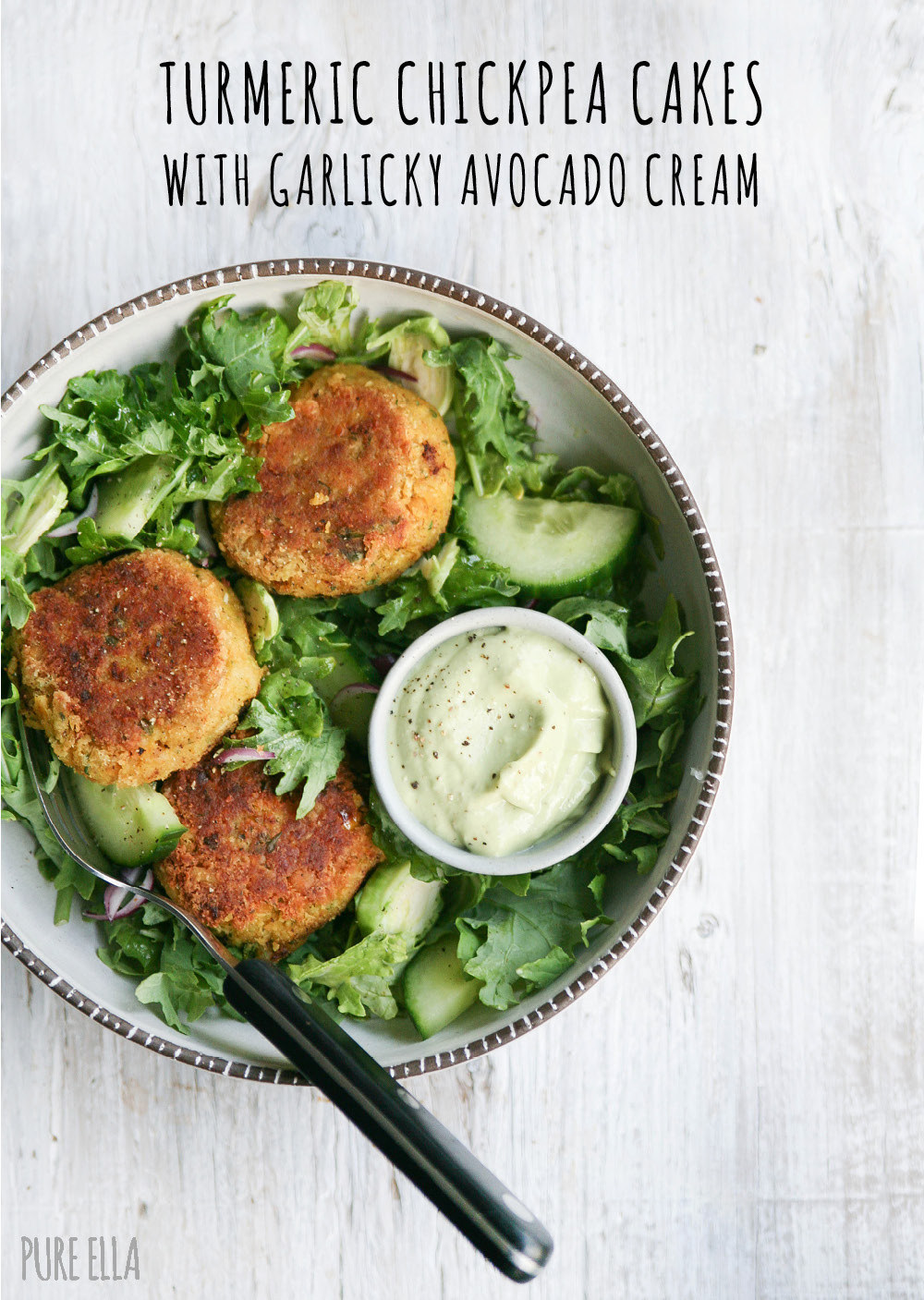 7.
Pack one (or all!) of these mason jar salads for breakfast and lunch at work this week.