Just in time for the holidays, Japanese fake food manufacturer Hatanaka has ventured into the food accessory market.
The company has been making fake food for restaurant displays since 1965, and now they're trying to increase profits by selling their very real-looking fake food as accessories. The extensive collection is a glorious mash-up of food and fashion, and the offerings range from banana barrettes and red pepper earrings, to full-on meals that you can wear around your neck. If you want in on the trend, you can order any of the items (which range from about $15-$70) here. And if not, it's really just worth a look.
Everybody needs this spaghetti carbonara necklace.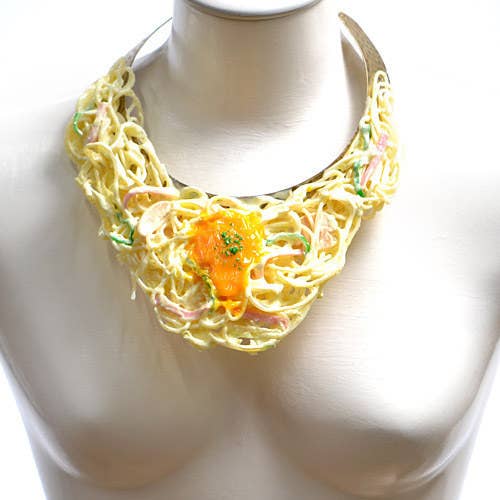 This bacon and egg headband can cure a hangover headache.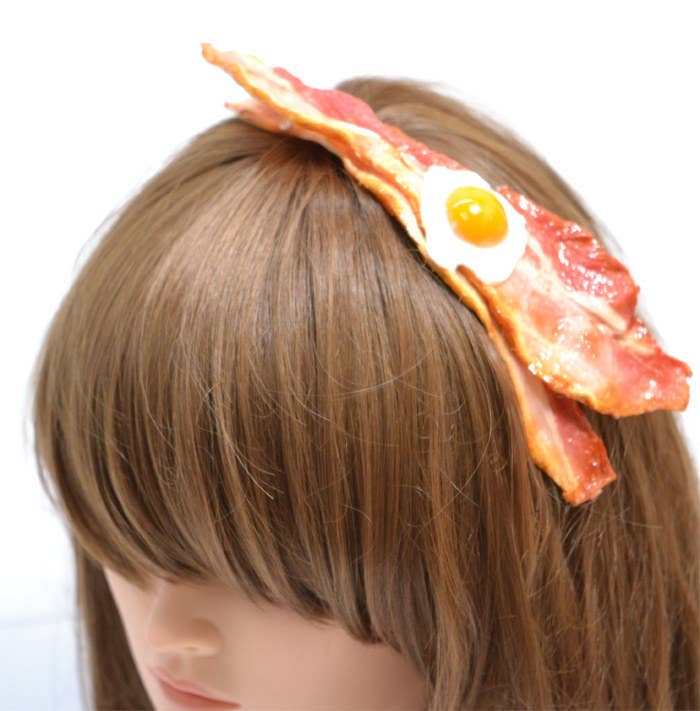 These salam-earrings have the perfect amount of marbling.
What sets this cheeseburger ring apart? It's both cheerful AND low-carb.
Hopefully it's medium-rare. See it here.
This meat-on-meat choker is pretty great.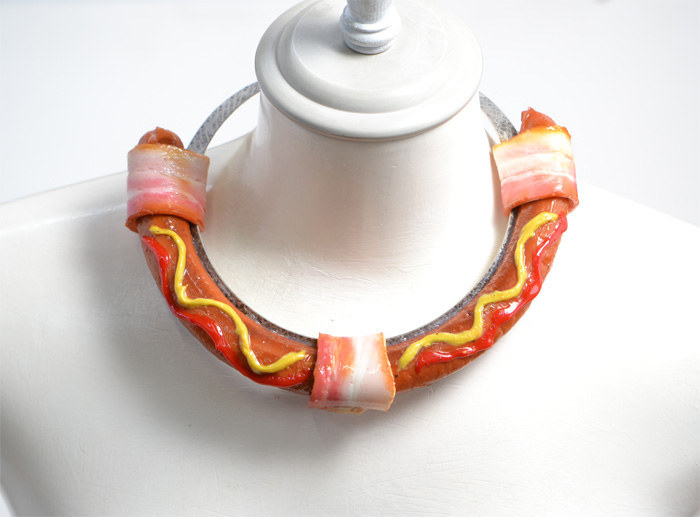 Although, this fruit necklace is definitely the healthiest choice.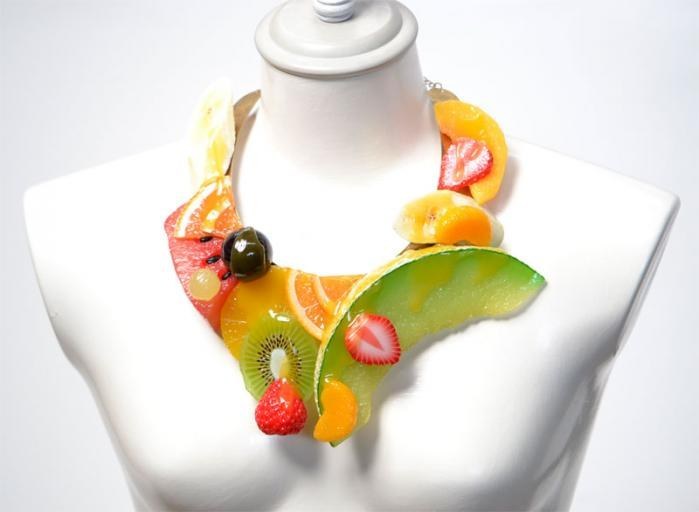 And, who could say no to a crown of noodles?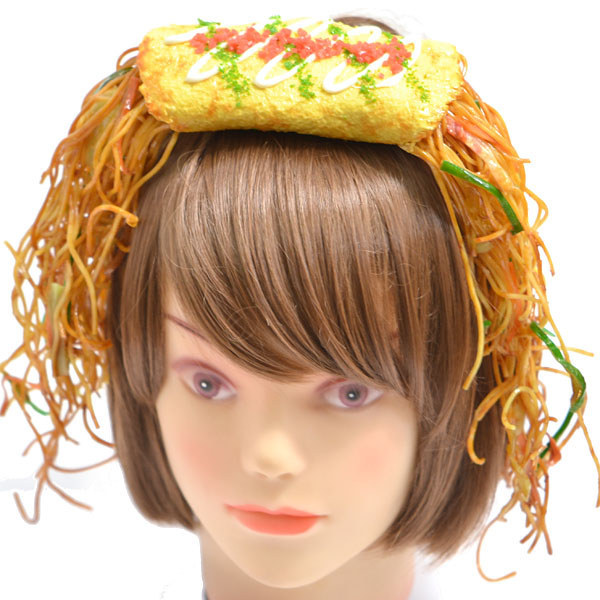 If you decide to make a deliciously bold statement with this wearable meal, just be careful not to poke anybody with your chopsticks.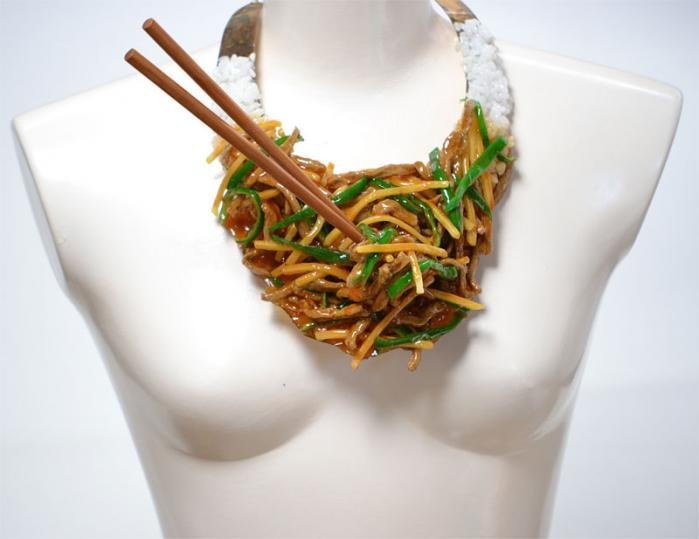 And, this ham and cheese pizza thing? It would look great on you.
It'll really bring out your eyes. See it here.