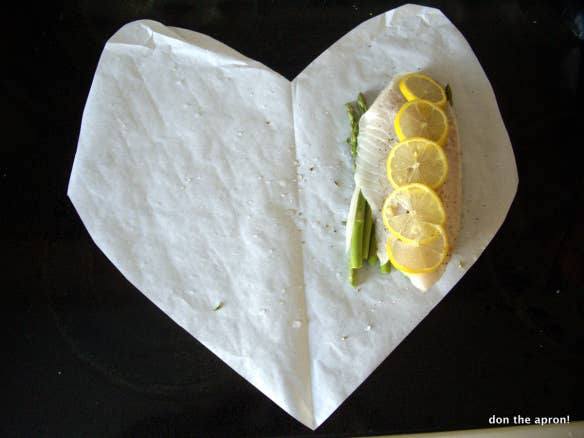 Cooking fish can be intimidating. It's messy, it has a tendency to dry out, and flipping it midway through cooking often makes it fall apart. Which sucks, because fish is delicious and good for you. But there is another way — a way that doesn't ask you to even touch the fish during cooking and takes only 15 minutes. The method is called en papillote in French, and translates to "in parchment paper."
Here's how to do it. You can find parchment paper in any grocery store next to the foil and plastic wrap.
First, prep ingredients all ingredients that you want to put into the packet.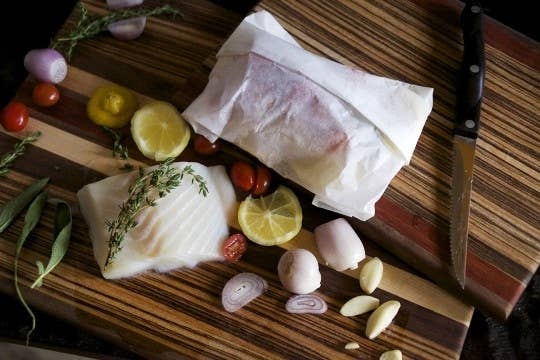 Next, fold a piece of parchment paper in half and cut it in the shape of a heart. Make sure it's large enough to hold all ingredients: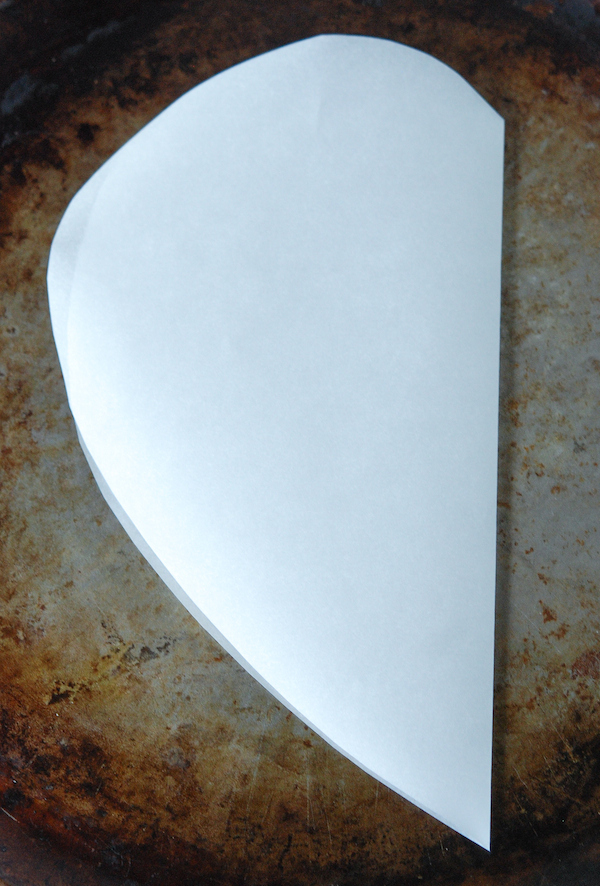 Now, open the parchment and pile everything into the middle of one of the folded halves: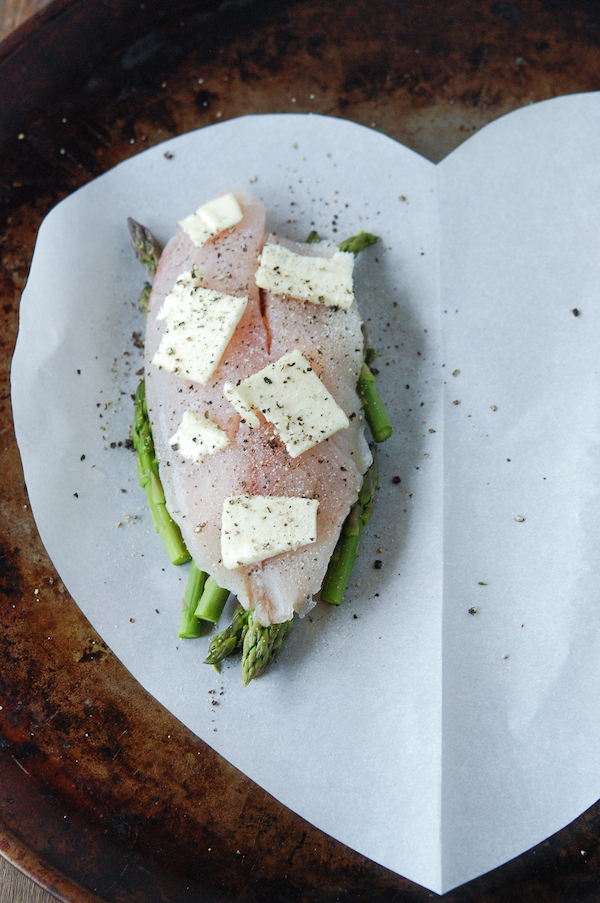 Fold one half of the heart on top of the other, and seal with small, overlapping folds from one end to the other:
It should look like this: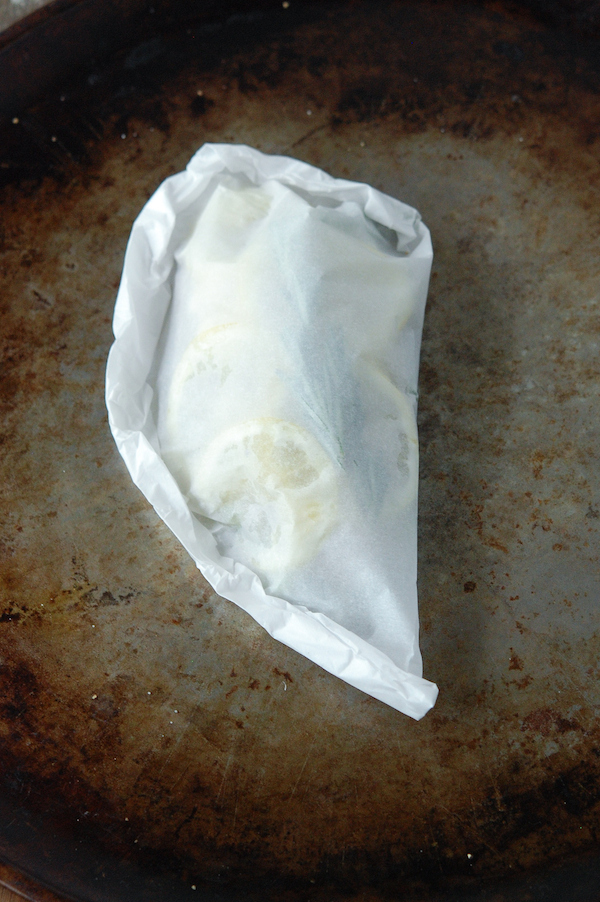 Put parcels on a baking sheet and cook in a 425°F for about 15 minutes: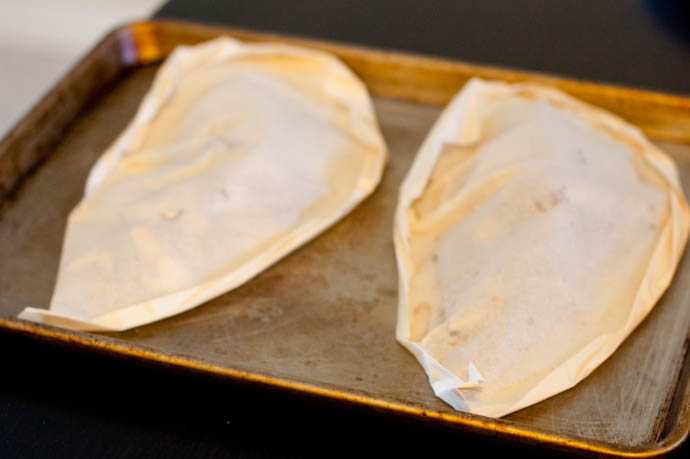 Serve the fish as is, right in the parchment: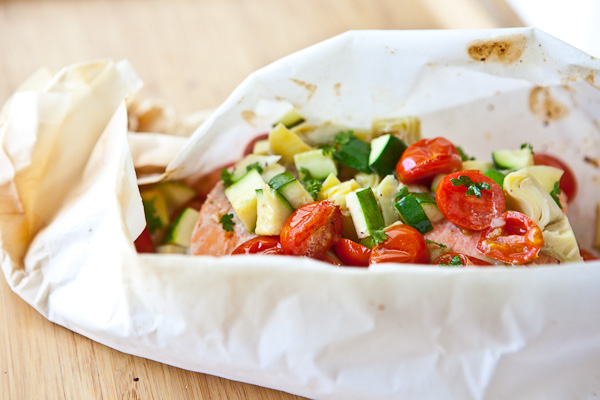 Rip the parchment open at the dinner table and the cloud of steam that rushes out will smell fantastic, and impress your dining companions.
TO GET YOU STARTED, HERE ARE SOME IDEAS:
1.
Grilled Fish in Parchment with Dill and Summer Squash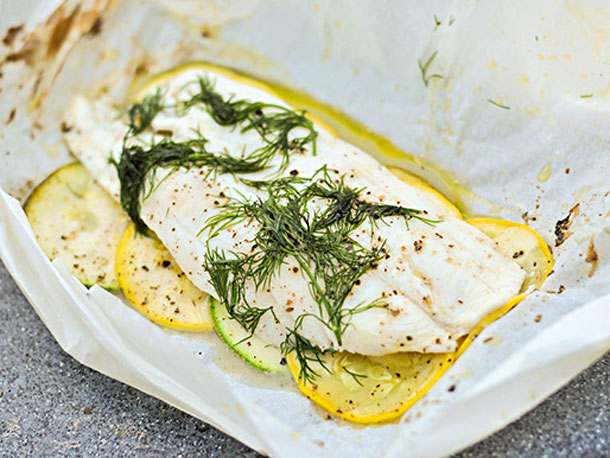 2.
Trout Provençale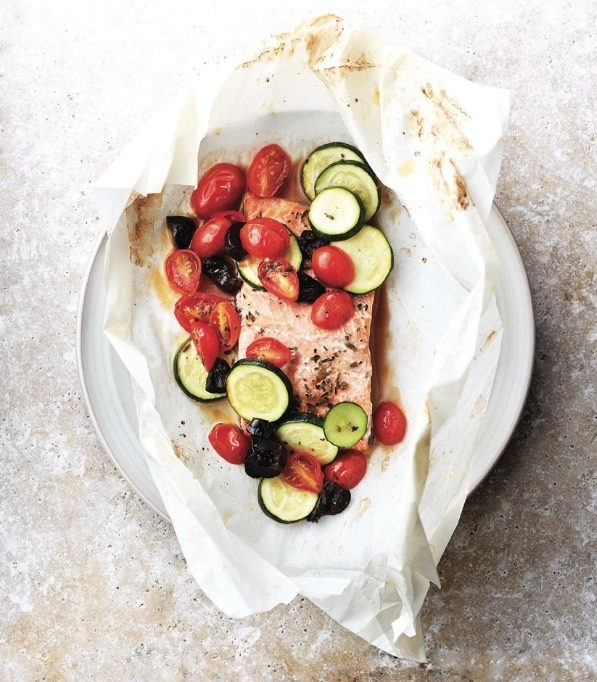 3.
Salmon with Kale and Rosemary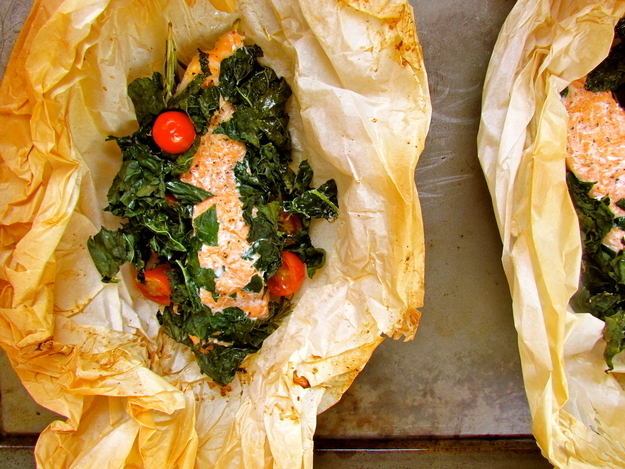 4.
Asian-Style Snapper with Spinach, Peppers, and Mushrooms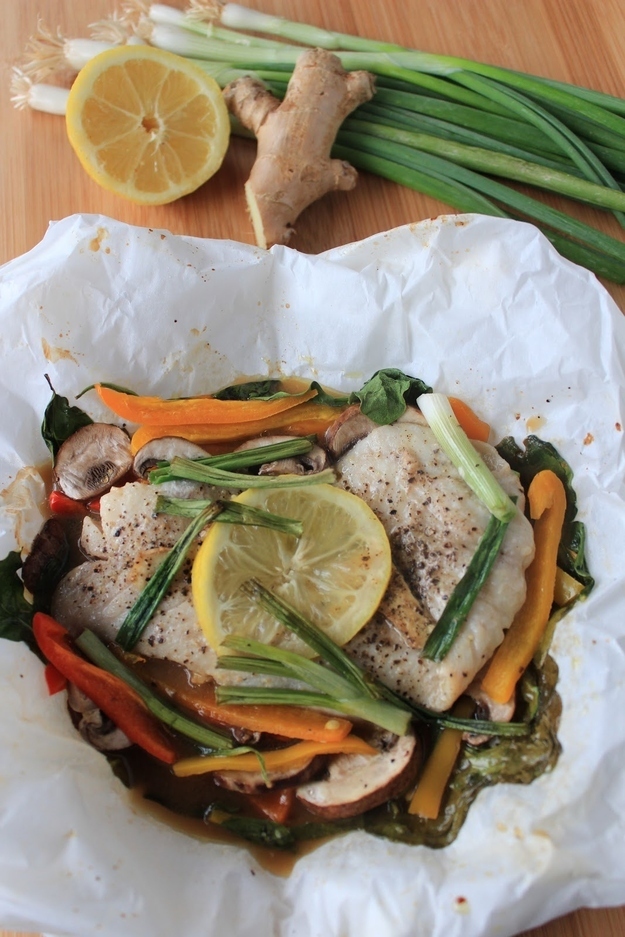 5.
Salmon with Cabbage and Carrots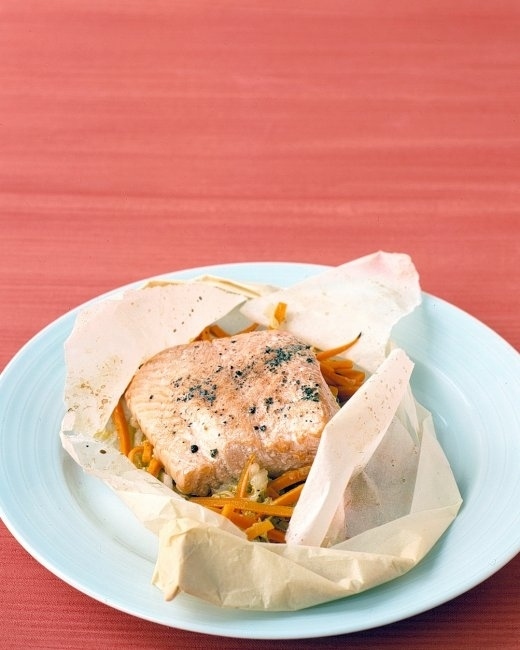 6.
Striped Bass with Lemon, Shiitake, and Baby Bok Choy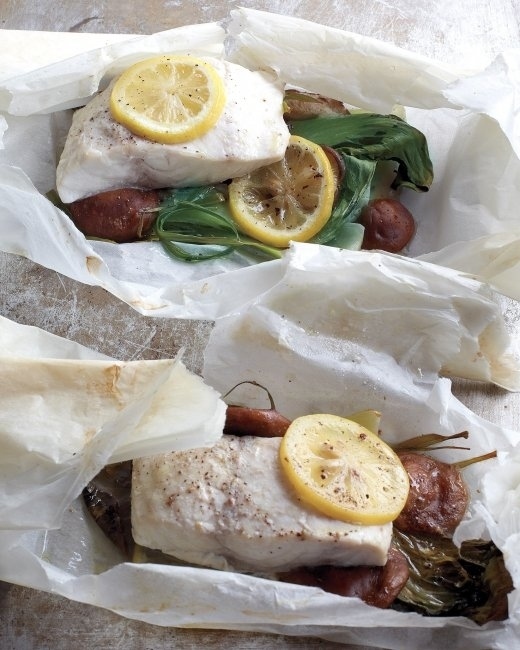 7.
Salmon with Thyme and Oranges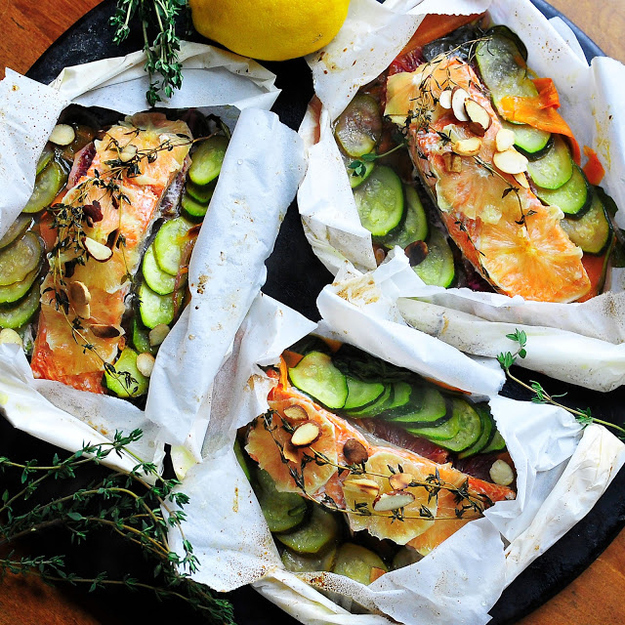 8.
Artichoke–Tomato Halibut en Papillote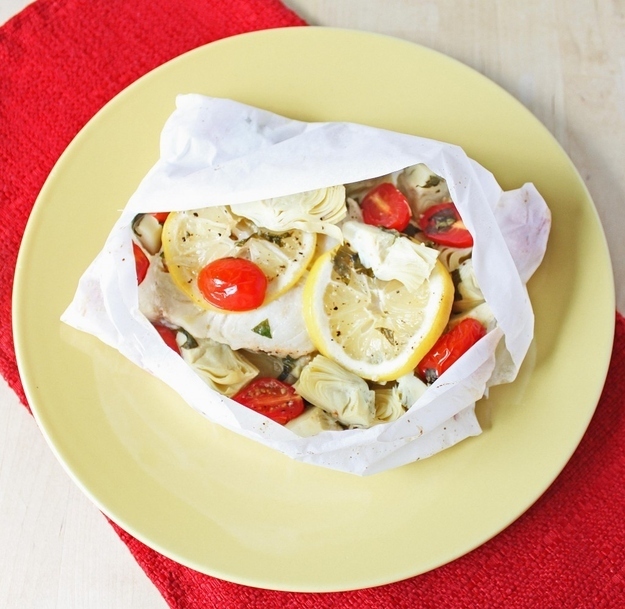 9.
Whole Trout with Spicy Honey Plum Chutney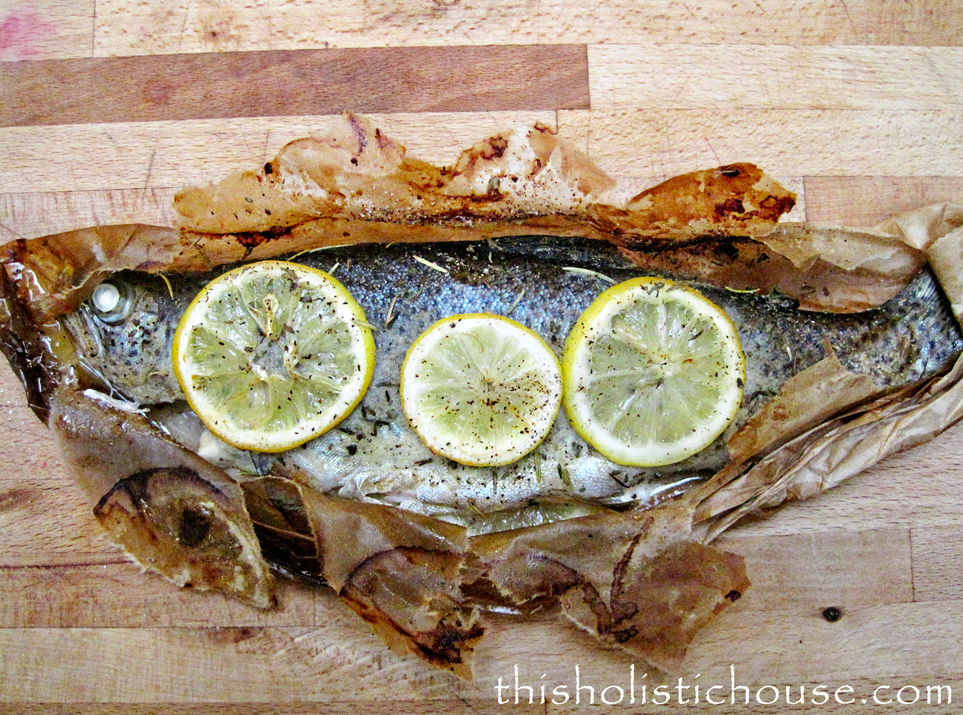 10.
Thai Fish Fillets en Papillote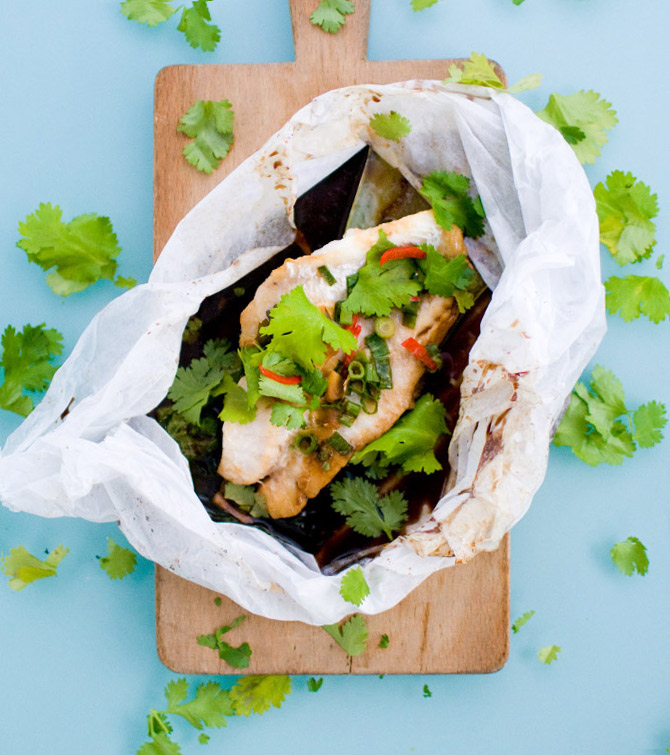 11.
Tilapia with Dijon, Tomatoes, and Capers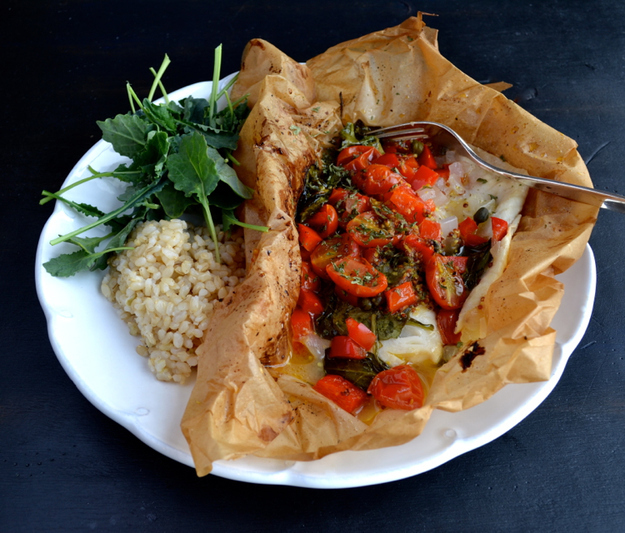 12.
Trumpeter with Braised Cabbage, Mushrooms, and Coriander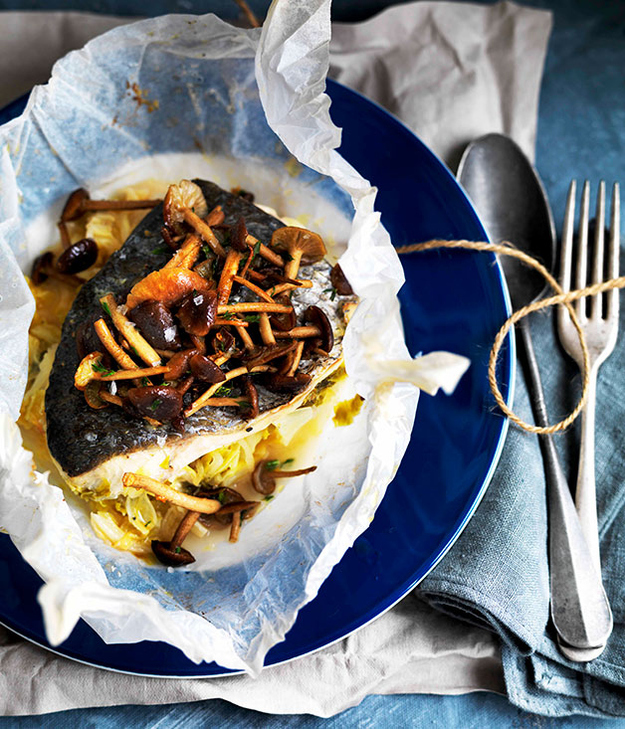 13.
Cod with Zucchini and Yellow Bell Peppers