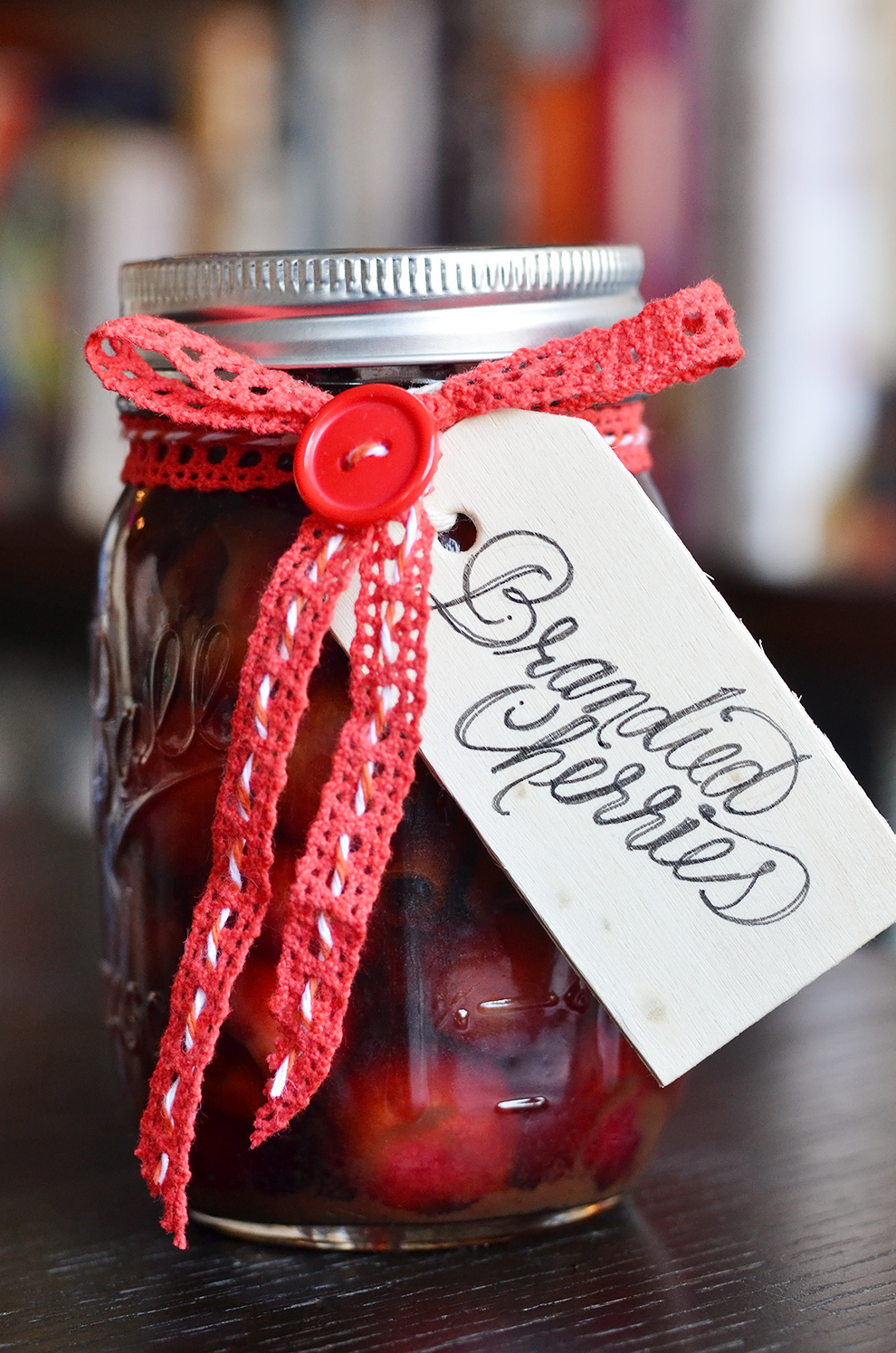 Brandied Cherries
Makes 4 cups, enough to fill 4 1/2-pint jars (pictured here)
INGREDIENTS
1 pound cherries (fresh or frozen, but fresh is better; no need to thaw frozen)
1 cup of water
1 cup of granulated sugar
1 cinnamon stick (2")
1 cup good-quality brandy
Optional: 4 whole cloves
Special Equipment
Heatproof, airtight quart-sized container
Fine mesh strainer
PREPARATION
Wash, stem, and pit cherries, and divide them among the 4 1/2-pint jars.
Add the water, sugar, and spices to a saucepan over low heat and stir until the sugar is dissolved. Remove from heat, and add the brandy to the saucepan and stir to combine. Discard the cinnamon stick, and pour the brandy mixture evenly over the cherries in the jars. Let cool to room temperature, then cover and refrigerate overnight.
Let cool to room temperature, then seal the gift jars and refrigerate. Cherries will keep for up to 1 month, refrigerated.
Get decorating info here.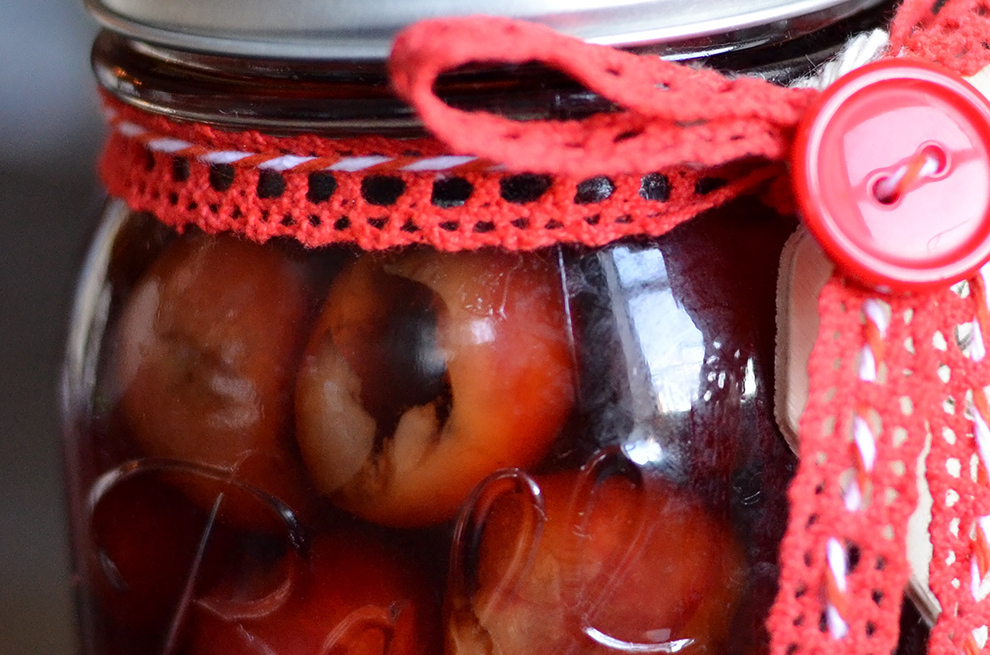 Looks like there are no comments yet.
Be the first to comment!