1.
Make healthier fries out of in-season root vegetables.
2.
Turn your favorite fall pie flavors into healthy bowls of oatmeal.
3.
Actually, the sky's the limit when it comes to oatmeal.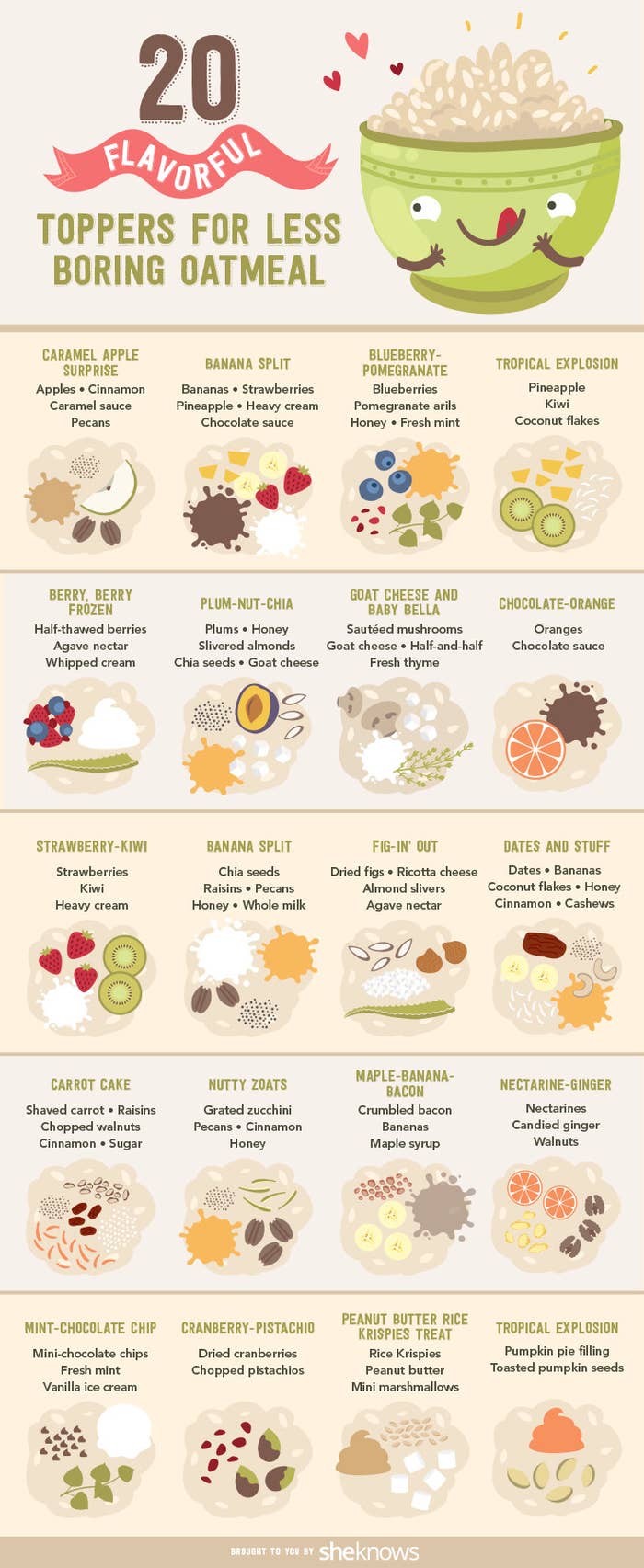 4.
If you want something cozier than a salad, try a veggie-filled grain bowl.
5.
DIY those cozy fall drinks instead of buying them. They'll be so much healthier that way.
6.
Warm up with a broth-based soup.
7.
Or, try a meat-free stew.