Thanks to Daylight Savings, we lost an hour of sleep (rude), so Jurys Inn Hotel Group decided to make a suit out of a comforter so you can easily nap on the go.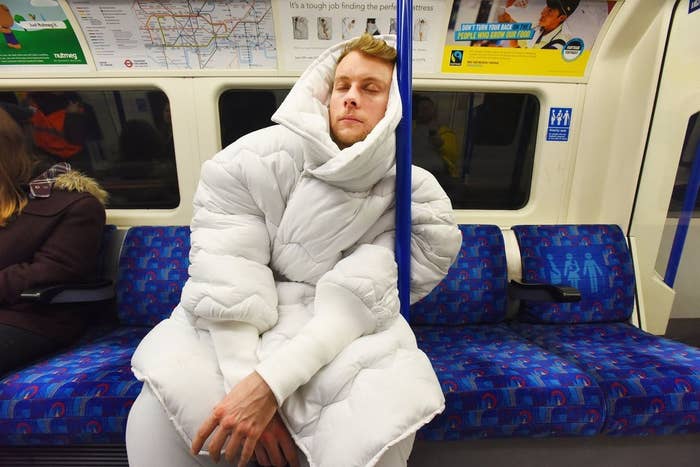 Their suit and duvet creation is called a Suvet and features extreme oversized padding and "comfy-chic" detailing.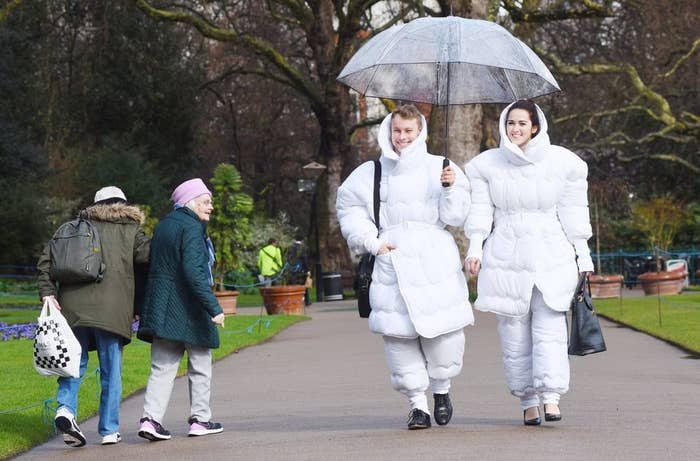 Designer Wendy Benstead created the quilted, one-off garment after 22% of Brits admitted to nodding off at work.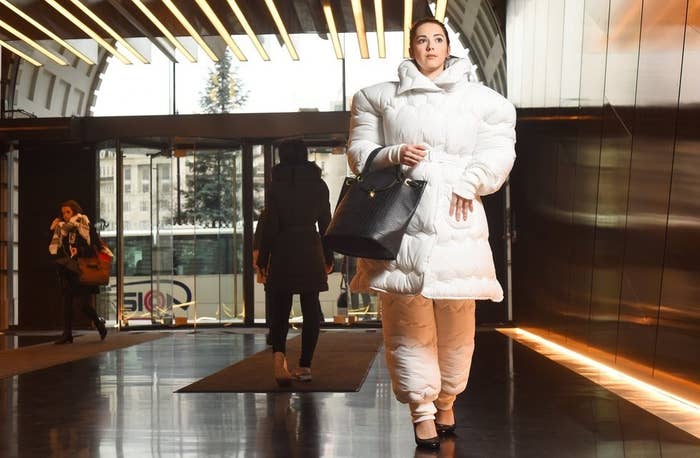 But most importantly, it just looks awesome.
As of right now, though, the Suvet is just a prototype, but it can be real if there's enough interest.
So, if you want this beautiful portable bed to be available to the public, tweet @JurysInnshotels with #JurysInnSuvet.
In other words: don't sleep on it.