The origins
Traditionally, every 14th of February, most of the people are celebrating Valentine's Day, as the lovers' celebration, without really knowing its origin. Most of the historians think that this feast is coming from the Ancient Rome.
We owe the feast of lovers to Claudius II, the Roman emperor, who cancelled all the engagements in the empire in order to prevent his soldiers from being tempted to remain with their bride rather than going to war. Furious, a Catholic priest named Valentin decided to secretly marry the lovers. He has been discovered and sent to prison until his death.
Rather you like or not, Valentine's Day is celebrated all around the world, not always at the same date or by the same way but always honouring love, friendship and brotherhood. We chose for you five different countries all around the world to show you several traditions.
Scotland
In Scotland there is a purely symbolic tradition which says that the first person of the opposite sex you meet can be your Valentine for the day. Nothing compulsory, but it is possible for the guest to dine or offer him a small gift.
South Africa
In South Africa, festive atmosphere for Valentine's Day: Diners, balls and nightclubs at the program! The South Africans also maintain an ancient tradition that women pin on their sleeves the name of their beloved.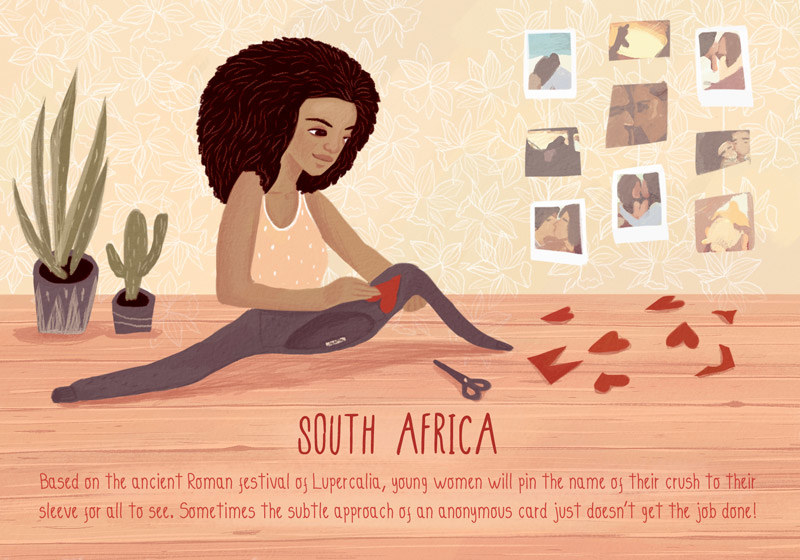 United States
Regarding to the United States, this festival is very popular too. But it doesn't simply symbolize love, but also affection in general, friendship and community. The children participate greatly in this event, making shows at school, making gifts that they will offer to their parents, friends or teachers ...
China
China has also been influenced by Valentine's Day which generates business, but the true festival of Chinese lovers is called the Qi Qiao Jie, celebrated in August. The amount of flowers offered has a precise meaning: for instance, 1 rose is for the single love, and 108 is a proposal. Even though traditions are weakening from year to year, a lot of Chinese are still marrying this day.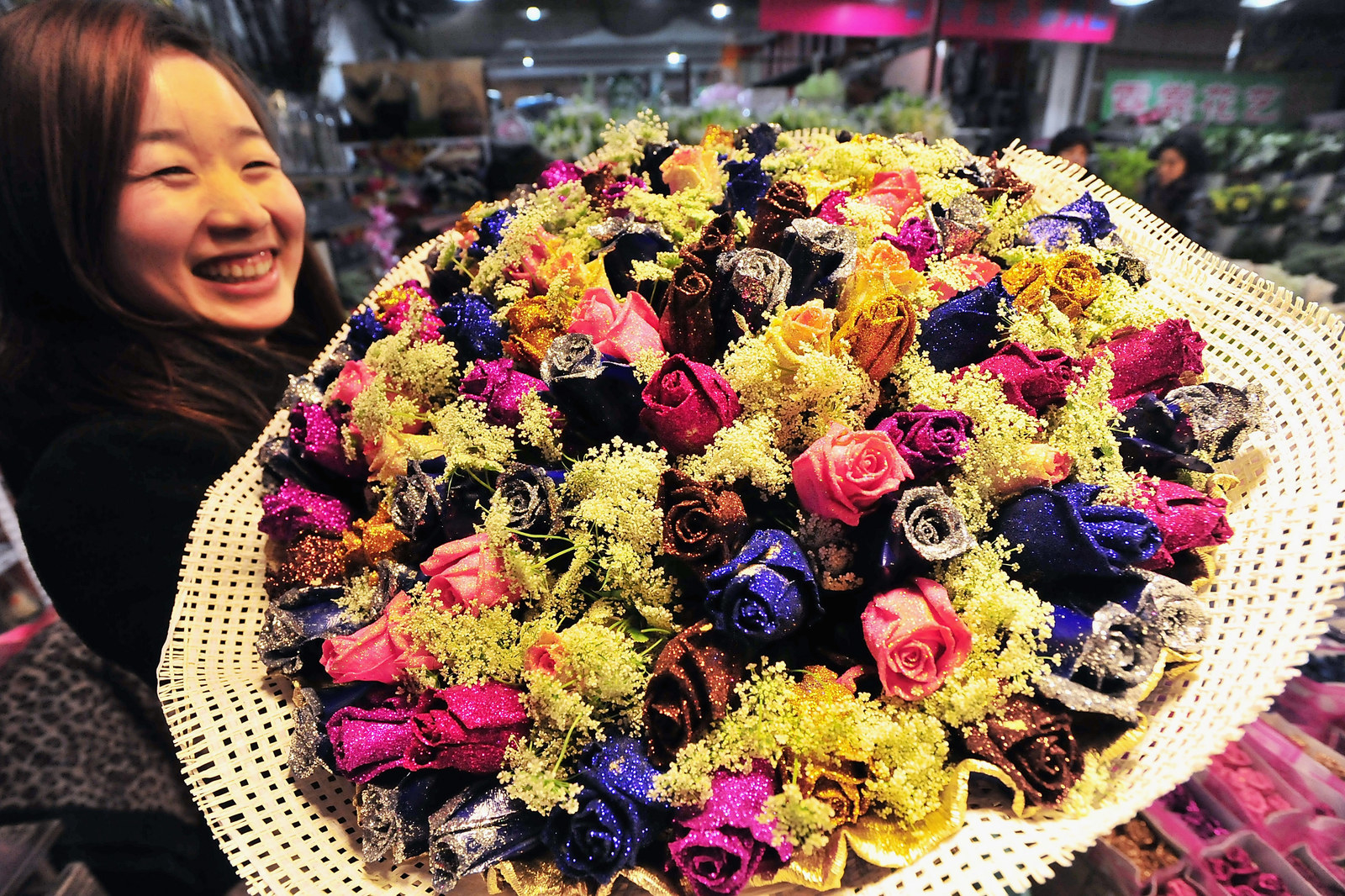 Brazil
Finally, in Brazil, the feast of lovers is celebrated on June 12, the eve of Saint Anthony, who is the protector of lovers. It is an opportunity for the Brazilian to celebrate: carnivals and colourful parades animate the streets to celebrate Love between men and women but also to celebrate family and friends ...
Surprising different traditions... and what about you, how do you celebrate Valentine's Day?
This post was created by a member of BuzzFeed Community, where anyone can post awesome lists and creations.
Learn more
or
post your buzz!