We Asked Some Authors What Books They're Cosying Up With This Winter
Return to a childhood classic, go on sprawling adventures, or bunker down and learn something new.
On 23-26 November, writers and readers will convene in Britain's cosiest book town for the Hay Festival Winter Weekend, so we asked a few of the participating authors what books they love to cuddle up and wait out the cold with. Here's what they said.
We hope you love the products we recommend! Just so you know, BuzzFeed may collect a share of sales from the links on this page.

1. Middlemarch by George Eliot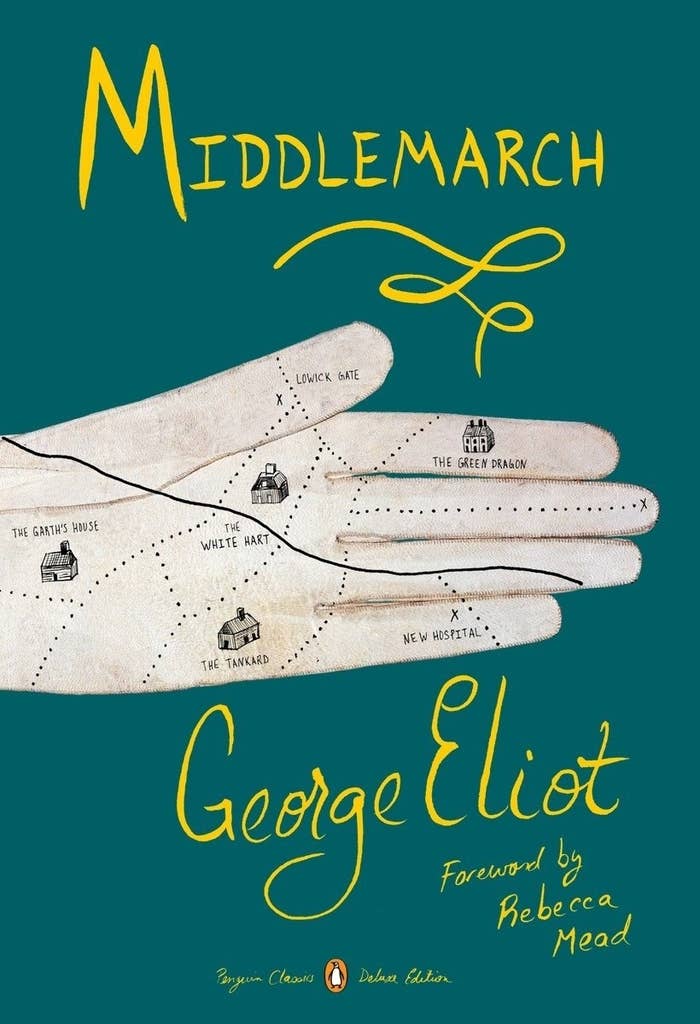 Get a copy or get the audiobook.
"The first time you try Middlemarch is a little like the first cigarette: It's strange and difficult and vaguely disgusting and you're not sure what the fuss is all about. It takes a couple of goes before you're addicted. The difference is that with Eliot it's all worth it. I finally inhaled this delicious treat of a novel earlier this year, and I'm excited for everyone who's yet to do so. Put all your preconceptions aside and pretend it's just come out this year and the author is not yet famous. You won't regret it. I only wish Eliot were as forgiving of Rosalind as she is of Fred – may we all escape the ignoble fate of being written by an author who hates us."
– Laurie Penny, author of Bitch Doctrine: Essays for Dissenting Adults. Get a copy.
2. Collected Ghost Stories by M.R. James
Get a copy or browse the stories on audiobook.
"It's coming into winter, and that's the best time of year to settle down by a fire, preferably with a glass of something warming and moderately alcoholic, and delve into the Collected Ghost Stories of M.R. James, the greatest writer of short supernatural fiction in the English language. The Oxford version, edited by Darryl Jones, is the one to go for, and you'll be spoiled for choice, but my personal favourites include 'Count Magnus', 'Casting the Runes', 'Oh, Whistle, and I'll Come to You, My Lad', and 'Canon Alberic's Scrap-Book'. Pleasant chills guaranteed."
– John Connolly, author of He: A Novel. Get a copy or get the audiobook.
3. Look Who's Back by Timur Vermes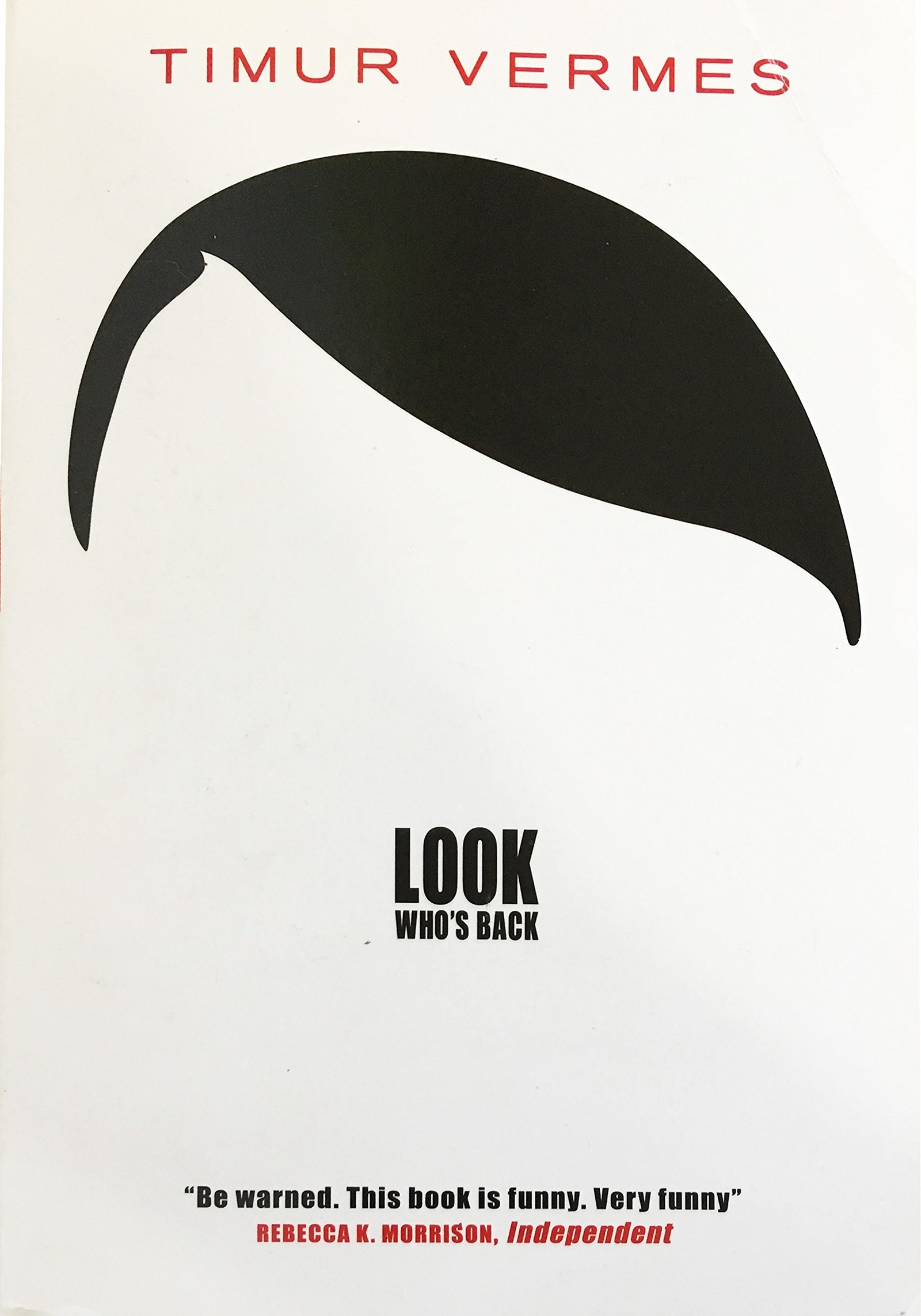 Get a copy or get the audiobook.

"This book has Adolf Hitler waking up on a building site in modern-day Berlin. He shakes off the dust and finds himself to be a figure of fun. When he tries to set up an email account he is disgusted that adolfhitler@hotmail is already taken. The only option is for him to roll with it and become a stand-up comedian. But there are – as you would expect – slashes of darkness amid the humour.
"I love World War Two history but this spin takes you into a different direction. It made me laugh but also made me think. Is it true to say there could be no Hitler now because he would be destroyed by humour? I wonder."
– Jeremy Vine, author of What I Learnt. Buy a copy or get the audiobook.
4. Angel Hill by Michael Longley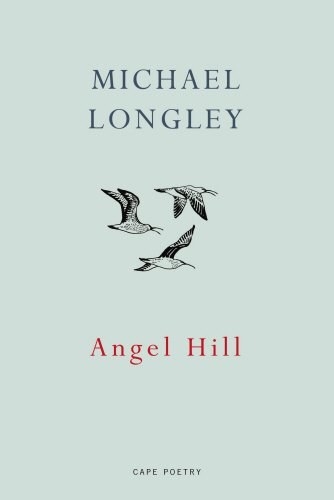 Get a copy.
"Angel Hill is the perfect book to curl up with by the fire. It brings in the outdoors of Carrigskeewaun in County Mayo, in short bursts of 'crushed sunlight'. Longley's poems are like candied fruits, but not without the occasional sharp tang, as he is 78. His are the kind of books you restart reading as soon as you've finished – those short concentrated verses are so delicate the sense shifts each time, but the images shine with wisdom and colour. He can conjure 'a field in a tooth glass', while sunlight through chestnut leaves is 'that jar of honey / on the kitchen table'."
– Pascale Petit, author of Mama Amazonica. Get a copy.
5. The Bear and the Nightingale by Katherine Arden
Get a copy or get the audiobook.
"I read this at the beginning of the year, brought to the book by the beautiful cover. It was as if I was reading something that had been shaped just for me. Set in Russia, magical realism, myth, magic, ice, snow, and frost make this the perfect book to return to now that the time has come to light the fire again. And her second book, The Girl in the Tower, is now out. The Winternight series, so aptly named. And so, having just finished reading [Philip Pullman's] The Book of Dust, feeling shaken and disturbed and longing for a daemon to share my life with, I've returned to The Bear and the Nightingale, before beginning The Girl in the Tower, finding comfort in the rich telling of this beautiful story."
– Jackie Morris, coauthor with Robert Macfarlane of The Lost Words: A Spell Book. Get a copy.
6. The People's Act of Love by James Meek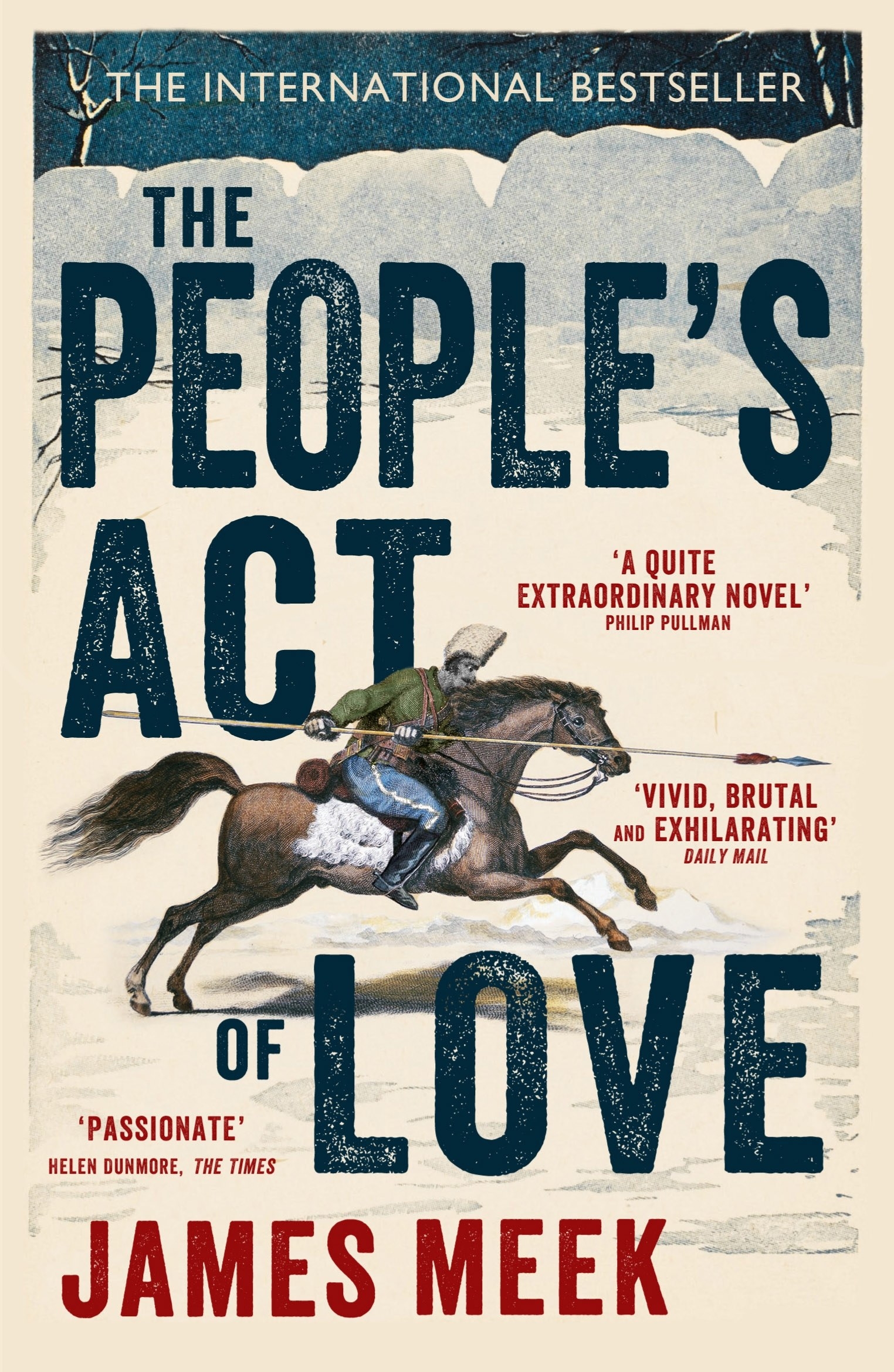 Get a copy or get the audiobook.
"My pick is The People's Act of Love by James Meek. Meek's 2005 novel is set in Siberia during the latter stages of the Russian Revolution. It's a completely enthralling read, exciting and strange, a remarkable evocation of a world and a people on the cusp of radical change. I'd expect that fans of writers as varied Robert Stone and Hilary Mantel would find The People's Act of Love compelling."
– Owen King, coauthor with Stephen King of Sleeping Beauties. Get a copy or get the audiobook.
7. Limitless Mind: A Guide to Remote Viewing by Russell Targ
Get a copy.
"Is it possible for humans to project their consciousness across any distance and 'see' what is going on, as if they are actually there? American physicist Russell Targ says yes, and his 2004 book provides a fascinating journey into the phenomenon known as remote viewing. It all sounds like science fiction until you learn that his research was backed by the CIA and the US army, and was proven to work in dozens of tests and real-life situations."
– Ben Arogundade, author of Barack Obama: 101 Best Covers. Get a copy.
8. The Dark Is Rising by Susan Cooper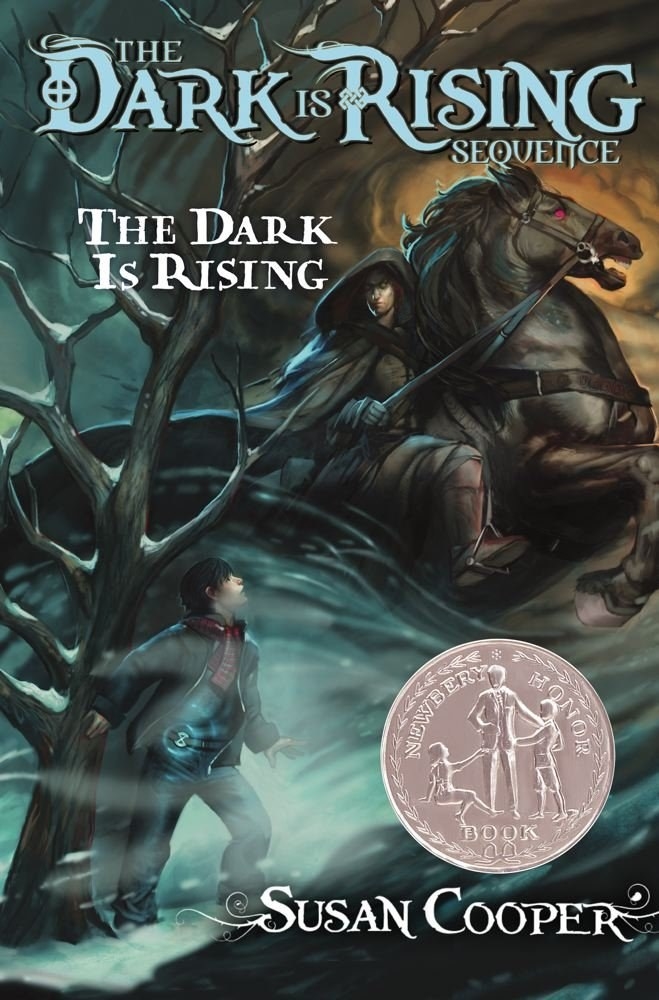 Get a copy or get the audiobook.
"I think it's one of the greatest children's books, a beautiful story about magic and the unending battle between the powers of the Dark and the power of the Light (in this instance, an 11-year-old boy named Will). It's set at Christmas, which adds equal parts cosiness and terror to the story. The snow, the cold, the landscape, the birds, the carol-singing, the ever-present air of menace, and the sure and certain knowledge that the good must prevail no matter what the odds… I would read it every Christmas in preference to virtually anything else."
– Natalie Haynes, author of The Children of Jocasta. Get a copy.
9. Illegal by Eoin Colfer and Andrew Donkin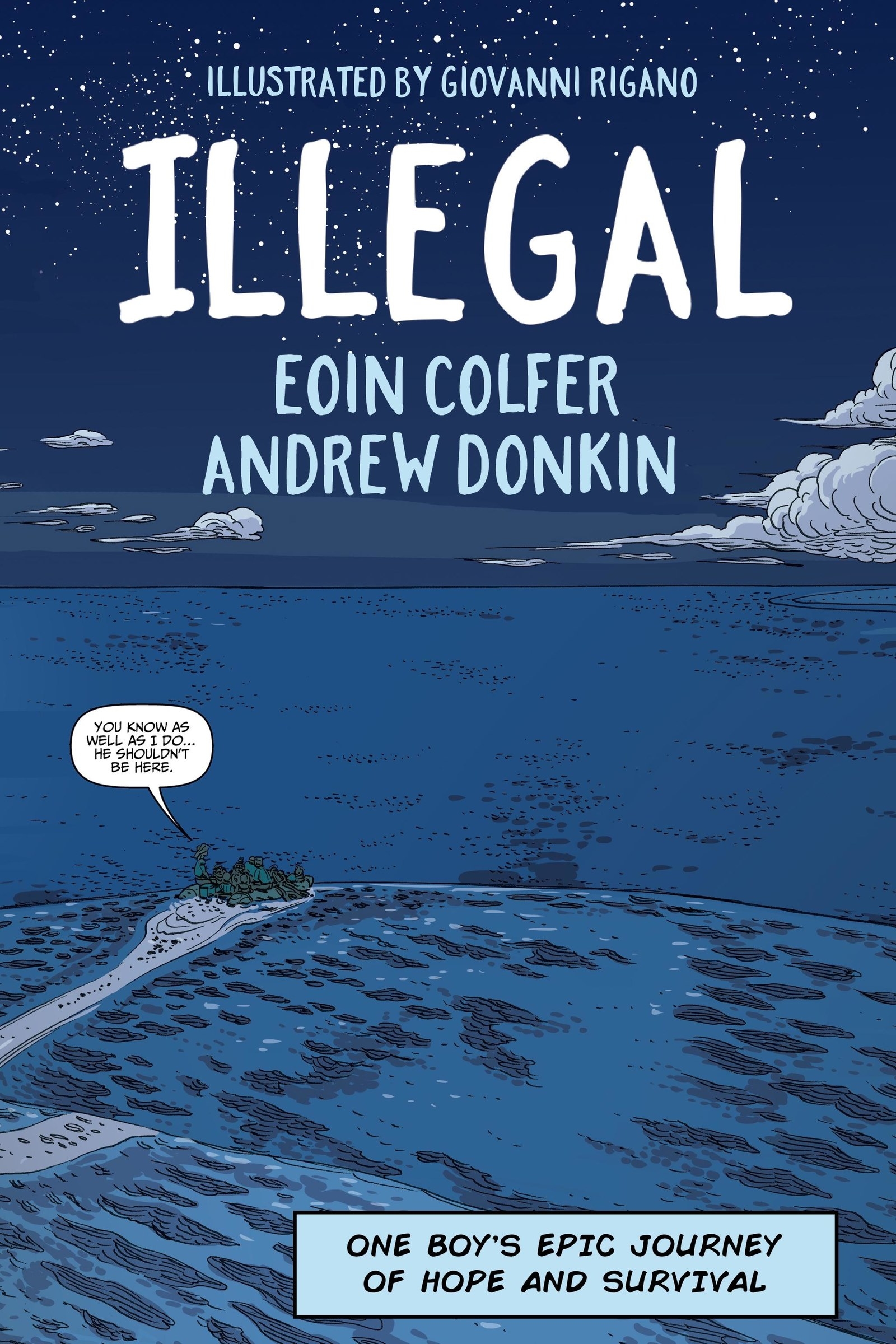 Get a copy.
"A graphic novel with extraordinary images by Giovanni Rigano, Illegal is the book I've got by my fire at the moment. Being cosy while I'm reading it only serves to heighten my experience of Ebo's perilous and epic journey from Africa to Europe. It's a work of art and an education. I wish everyone would read it. I really do."
Jenny Valentine, author of Fire Colour One. Get a copy or get the audiobook.
10. Frenchman's Creek by Daphne du Maurier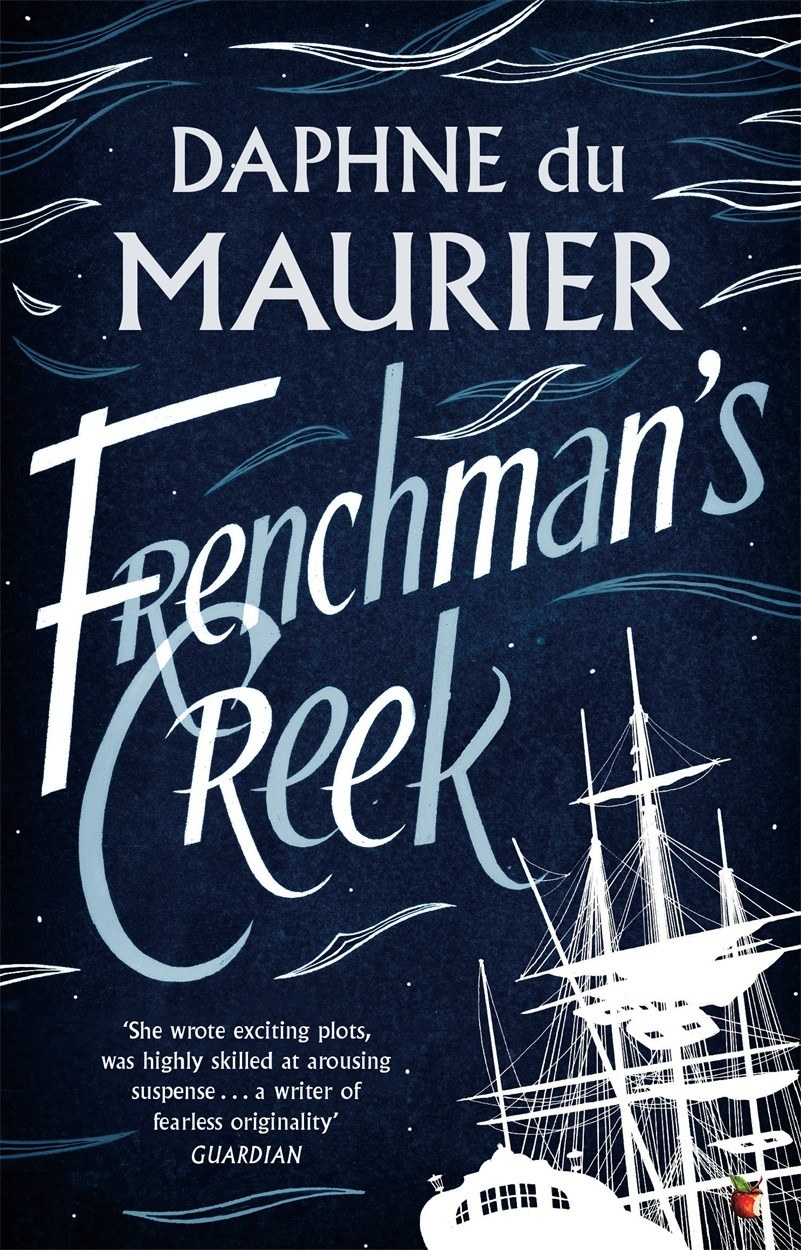 Get a copy or get the audiobook.
"I love a fireside book with a sense of the elements closing in. Gales and sea spray lash your face in this dashing adventure. Our heroine, fiercely desiring freedom from the fripperies of Restoration London (and a vapid husband) escapes to the isolated Lizard peninsula – beautifully evoked by du Maurier, who had a lifelong love affair with Cornwall. Here she encounters a broodingly cultured French buccaneer, who, when not plundering the 'possessions' of Les Rosbifs, spends his time hiding out in Frenchman's Creek, sketching sea birds and cooking freshly caught fish on the foreshore. Love and a sense of true freedom ensue as she joins the ship's crew – but will they be captured and hung by the King's men or escape to fight and love another day?"
– Ed Vere, author of Grumpy Frog, Banana, and Bedtime for Monsters. Get copies here.
11. The Great Mr Toad by Marjorie Beevers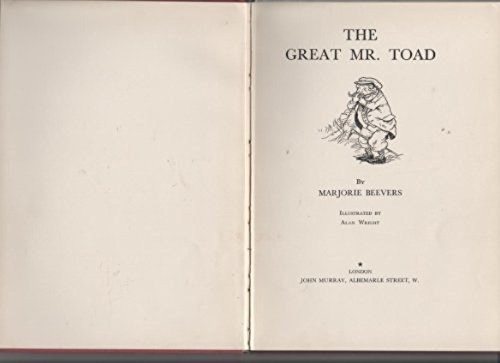 Get a copy.
"An out-of-print children's book that waddles rather closely in the footsteps of The Wind in the Willows is an unusual choice for a cosy read, but it's the book I've long loved returning to at Christmas. It's one of the first I read by myself as a child, and I was spellbound by the tale of a young nightingale kidnapped by Sammy the Snake. Mr Toad is a famous – but conceited – detective who sets out on the trail of Sammy, assisted by Bertie Beetle, who is the real hero of the book. There are seasonal trimmings – icy roads and festive sing-songs – and a sense of coming home for Christmas. This winter, I'll snuggle by the fire with my children and read it to them for the first time."
– Patrick Barkham, author of Islander: A Journey Around Our Archipelago. Get a copy.
12. Anything by Thomas Hardy