It looks like he got her eyes across his thigh, which is an interesting spot, I know, but it's very well done and romantic!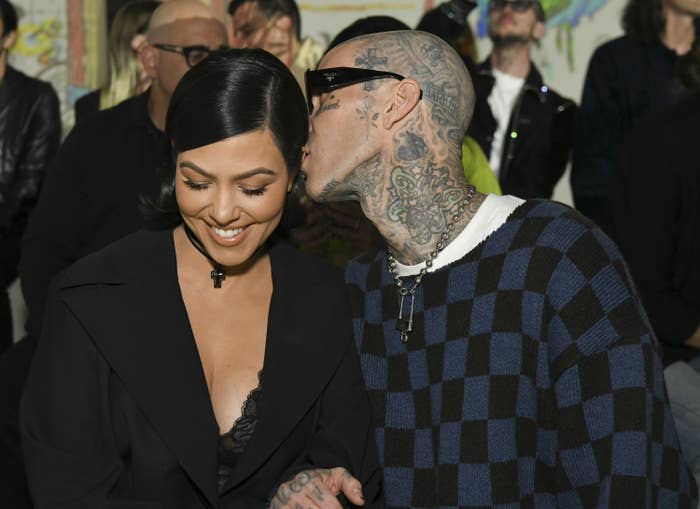 Travis shared the ink in a photoset on Instagram this weekend, in a mirror selfie where he pulls up his shorts to expose the artwork. "Oh hey there," he captioned the post.
Travis already has at least four tattoos in honor of Kourtney, which seemed to start with her name shortly after they went public in 2021.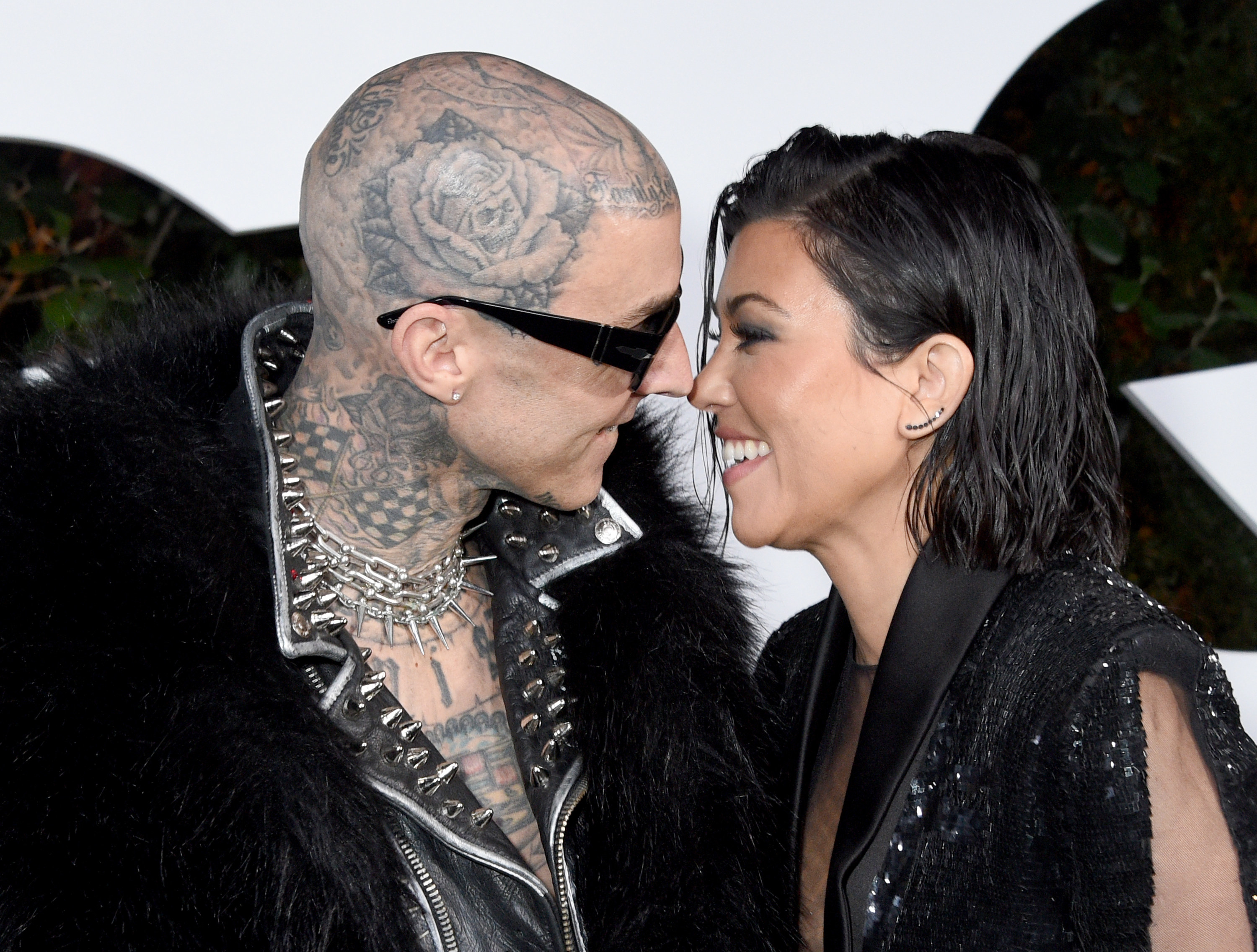 He also has a "K with a heart," according to Kourt.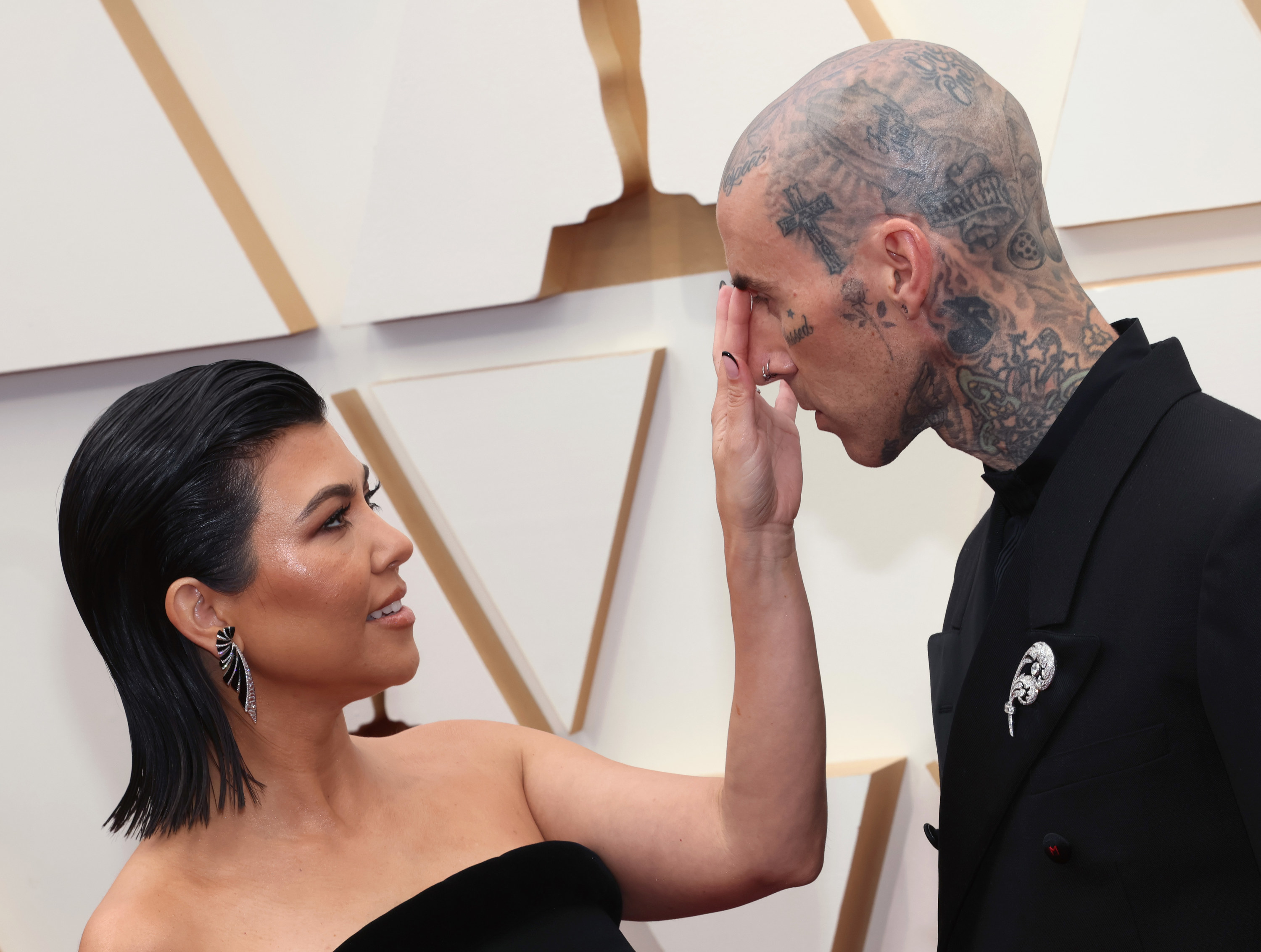 And then this "I love you" tattoo that she did on him.