Harry Styles was super into it at his concert last night when he bent down and busted some serious seams.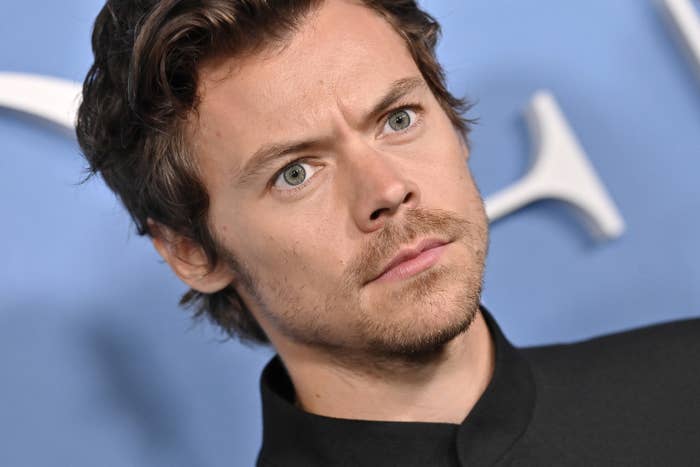 He was reportedly performing in Inglewood, California, when he tried to do this, like, Temptations slide-out kind of thing toward the audience:
But when he went down, his pants ripped...right at the crotch.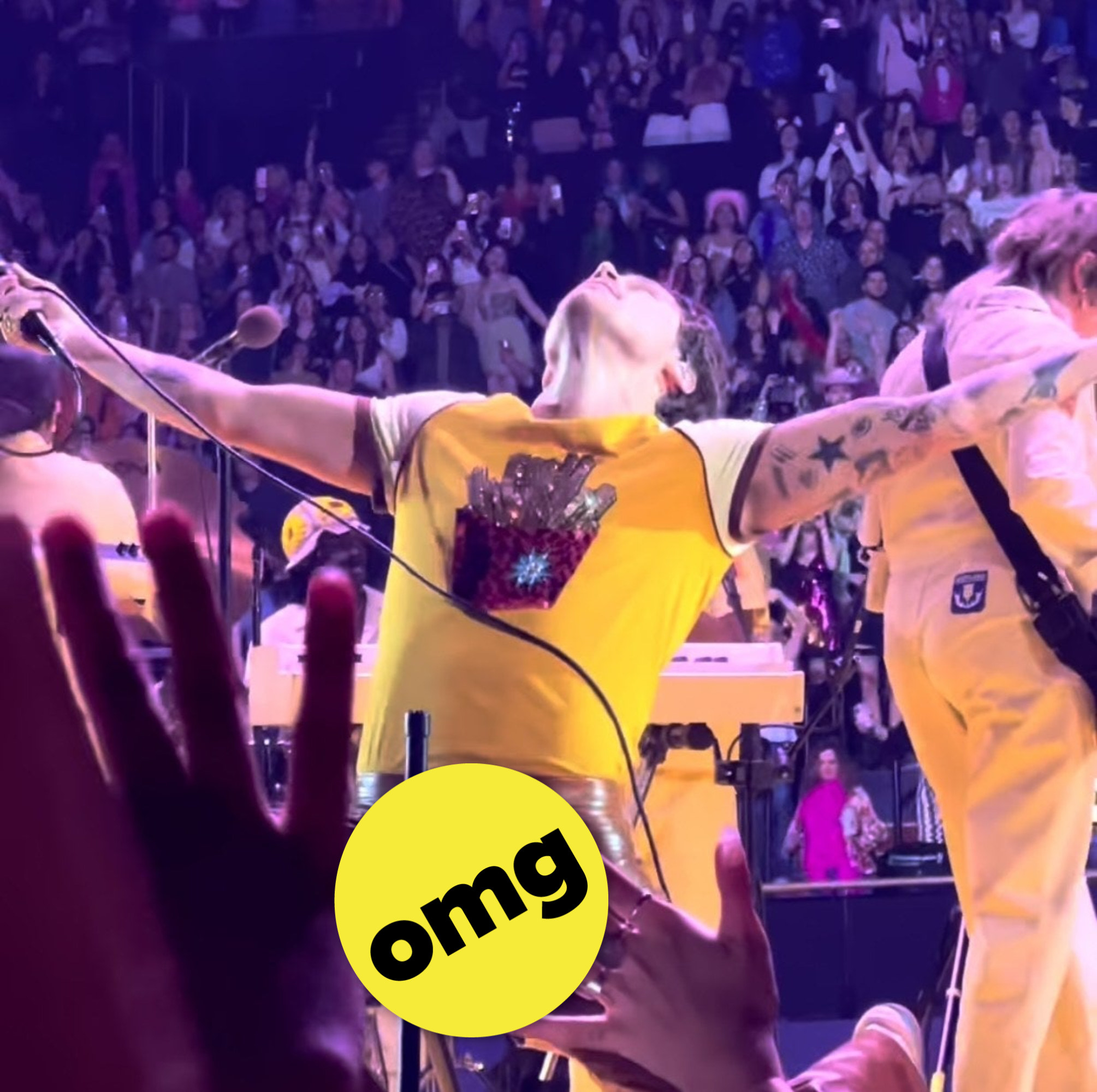 And y'all, HIS FACE...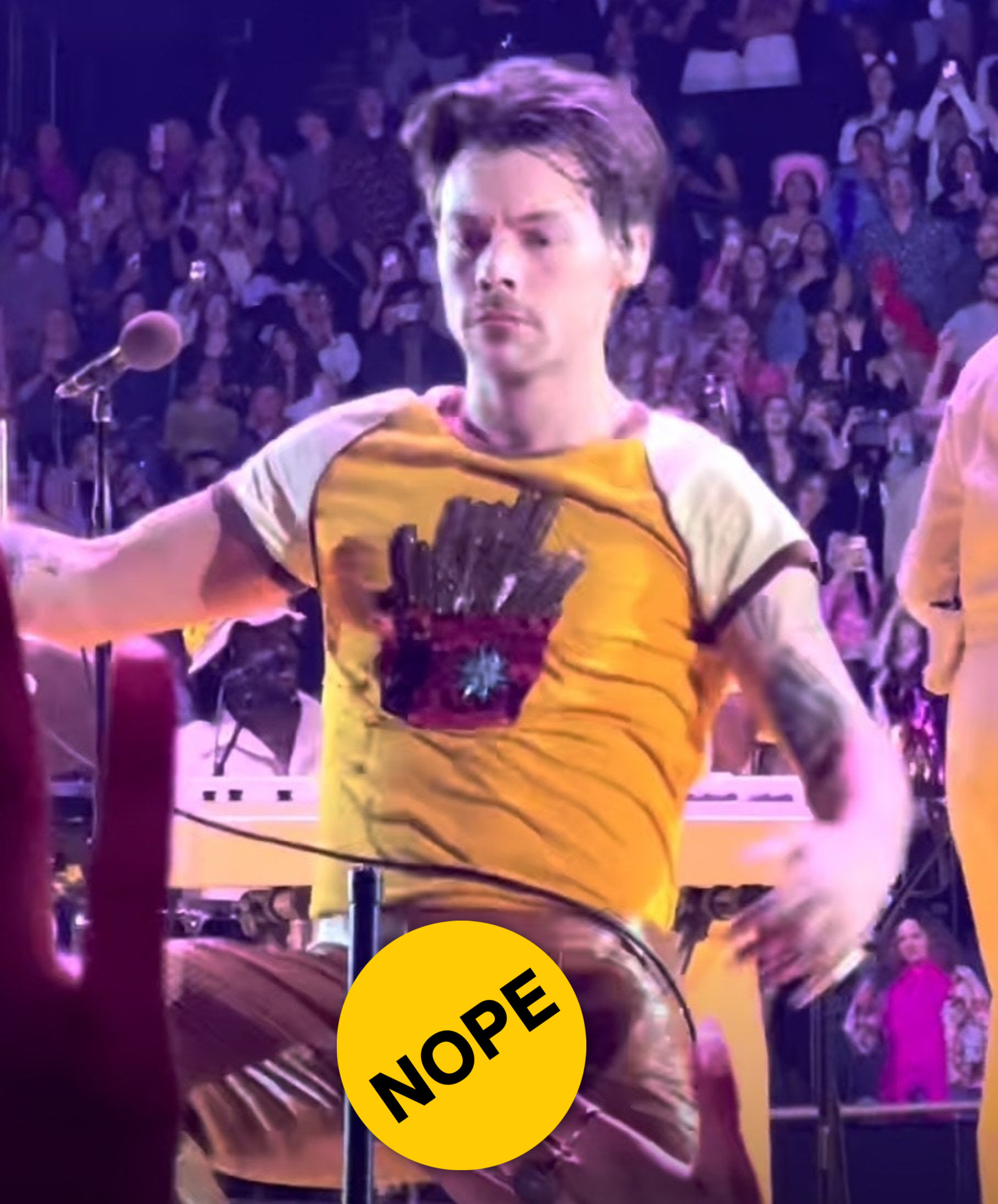 ...like when you realize you forgot to take the meat out of the freezer as your mom's pulling up: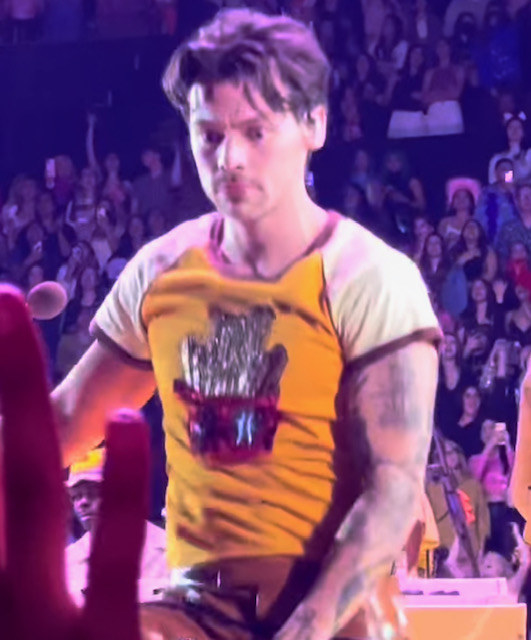 But Harry handled it like a pro! He quickly moved his hands to cover things up before moving across the stage out of the audience's view.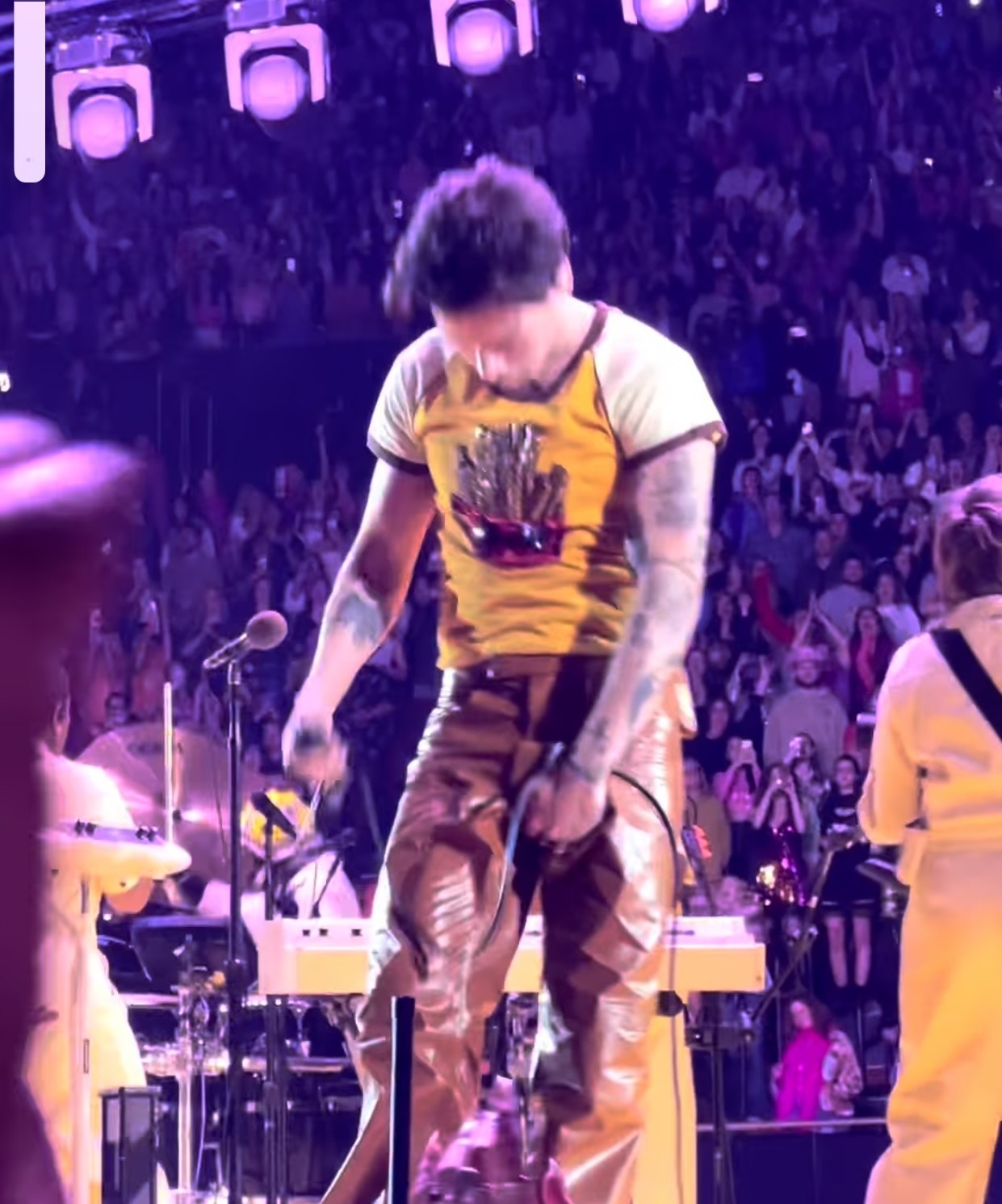 Then he turned back to laugh about what happened, which was really cute.