As you've probably heard, everyone has been talking about "nepo babies" lately.
If you're unfamiliar, it's basically a label given to celebrities who have famous parents and have used those connections to further their careers.
The argument is that they've had an unfair advantage over others in that same profession or in other opportunities — prompting people like Lottie Moss, Lily Allen, and Lily-Rose Depp to speak out.
The model, who was ofc born to Stephen and Kennya Baldwin, was photographed in Los Angeles yesterday wearing this "nepo baby" crop top: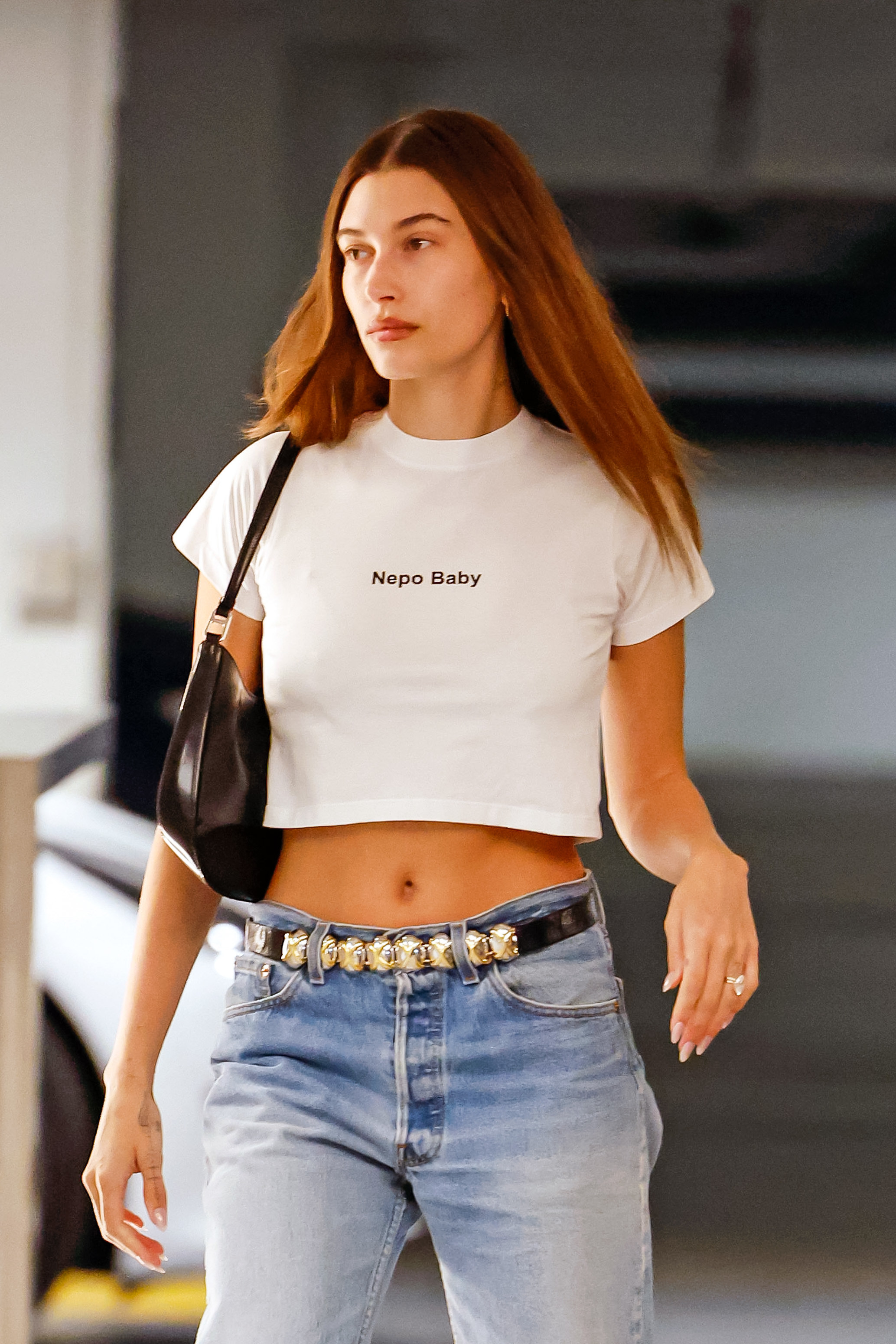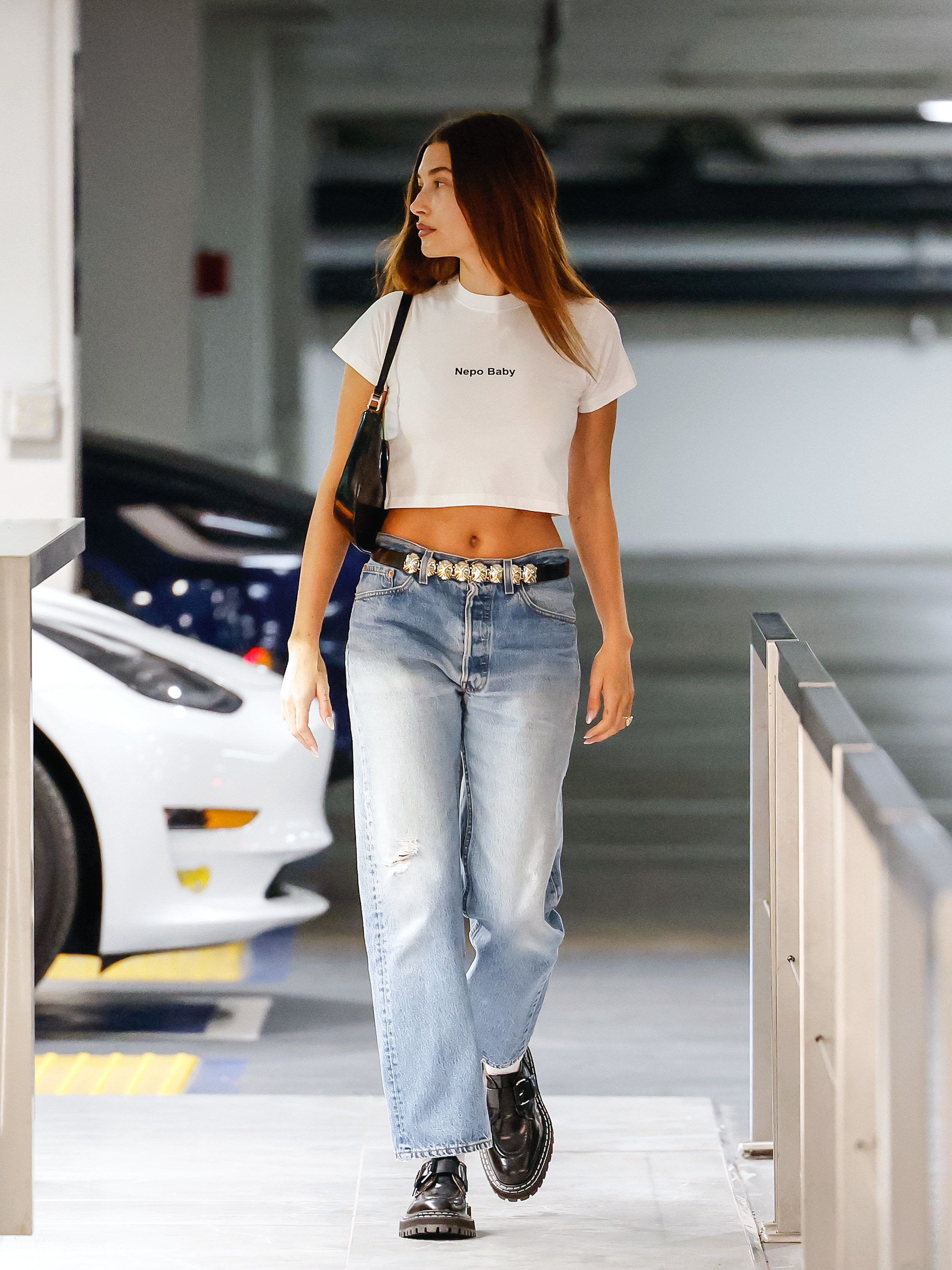 She also spoke out about it previously, telling Grazia that fame was her "family business." "Kids that already have a famous background are just following in their families' [sic] footsteps. My dad and all of his brothers have done this. This is my family business."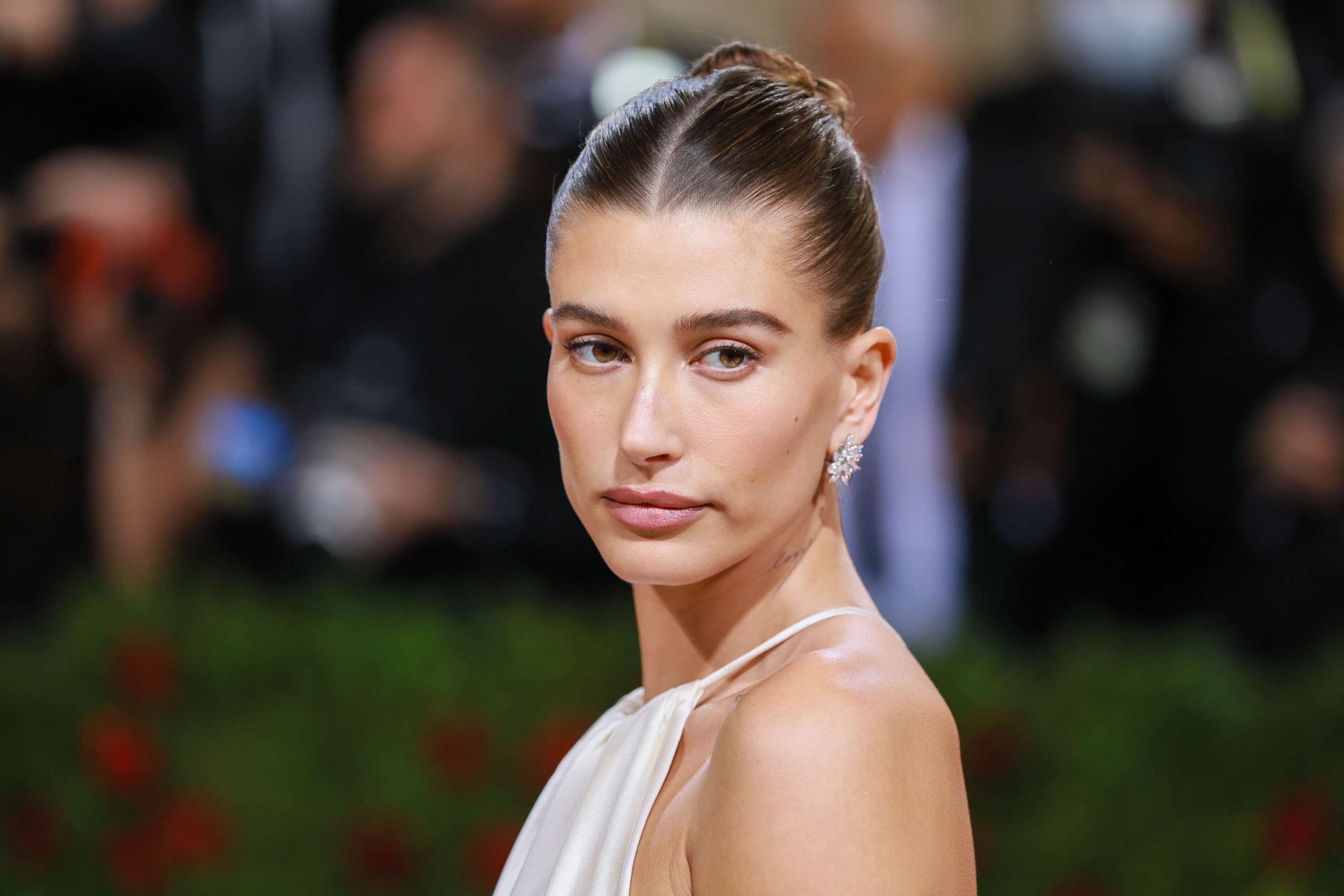 At least she's self-aware.