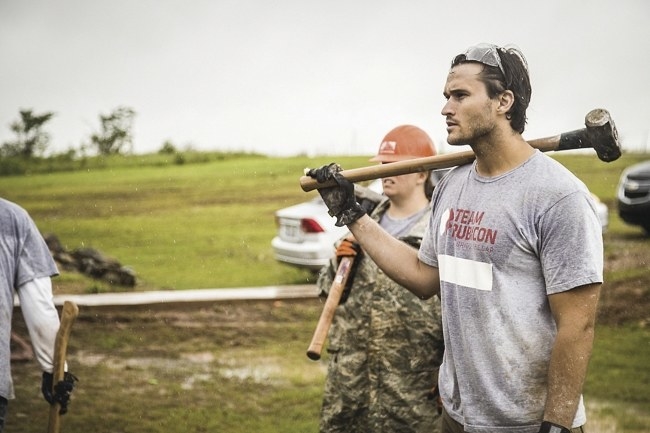 In the first installment of our series we talked with Jake Wood, CEO of Team Rubicon. Wood co-founded the nonprofit in 2010 following the earthquake in Port-au-Prince, Haiti. Team Rubicon combines military veterans with first responders, medical professionals, and technology solutions to provide disaster relief support to those who have been affected by natural disasters.
Although Team Rubicon is a younger organization and isn't currently evaluated on Charity Navigator, this doesn't mean they aren't doing great work. We've listed highly-rated charities working to empower veterans after their transition into civilian life after Jake's interview, including National Veterans Foundation, Disabled Veterans Charitable Service Trust, and Mental Health America. We're excited by Jake's thoughts on the evolution of the nonprofit sector and are looking forward to seeing how different shifts allow for creativity and innovation for organizations.
1.
How did you transition from studying in college to starting your own nonprofit organization?
After college, I was planning to get my MBA and work for a large corporation, but after the 2010 earthquake happened in Haiti I knew I wanted to help. I worked with a couple of other Marines and we helped provide disaster relief-- at the time I didn't go to Haiti with the intention of starting an organization, I stumbled into it.
2.
What projects are you currently working on right now? Are you facing any challenges?
We're currently working towards disaster prevention in a variety of states, including the flood in Northern Illinois. The biggest challenge to our organization is that it's growing very fast and we're working on establishing a model for sustainable growth.
3.
How would you distinguish between the short-term and long-term goals of your organization?
Our short-term goals are to establish a presence in the top 300 cities in the US -- that is our five year target. To do that, we need to focus on diversifying our funding and improving our tech infrastructure. The long-term horizon spans 100 years out and there's a lot more in store.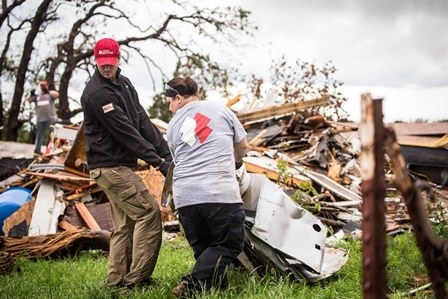 4.
What might you consider your greatest motivating factor behind your initiative? What motivates you to do what you do?
The key driver behind our initiative is the mission, vision, and culture of the organization. Team Rubicon has a culture that guides behavior and actions.
5.
How do you measure your success?
I serve at the pleasure of my board, success for me is that they allow me to be the man in charge. Of course, I am not immune from performance evaluation! Them keeping me there is my metric of success.
6.
What types of major KPIs have you established for Team Rubicon?
We look at the number of volunteers that we convert to deployable within 90 days of registration. We also analyze the daily cost of operations per type of operation and its economic impact, or dollar for dollar leverage that we create economically. In other words, for every dollar that we spend to combat a disaster, what is the economic benefit that we deliver to the community?
7.
What advice might you have to people looking to start their own initiatives?
Build a good team - you need a good team around you and people who you're willing to go to 'war' with. Find people who are foolish enough to change the world and can smell success from afar. Don't sit around and think about a better future. Go out and build it.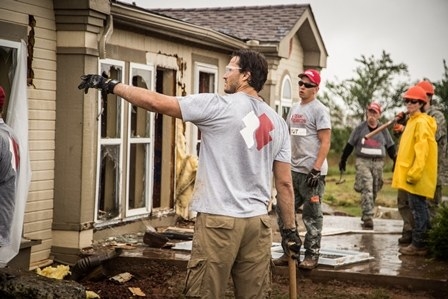 When a charity is not rated on our website, it simply means that they do not meet our criteria to be evaluated--this is in no way a judgment of the charity's efforts. Charity Navigator's criteria requires that a charity must have at least $1 million in annual revenue, must be at least seven years old, and must have received at least 40% of its revenue through public funding. Interested in evaluating an organization that's currently not rated? Check out our helpful guide!
Here's a list of 9 highly rated charities that are also doing good work for veterans:
Mental Health America is an organization dedicated to helping those living with mental illnesses and promoting mental health. They operate on the "Before Stage 4" philosophy, ensuring that people receive the help that they need before their diseases reach a critical point.
Judge David L. Bazelon Center for Mental Health Law
The Judge David L. Bazelon Center for Mental Health Law uses a combination of litigation, public policy advocacy, coalition building and leadership, public education, media outreach and technical assistance to advocate for mental health and fight against discrimination.
Mental Health Advocacy Services
The Mental Health Advocacy Services works to protect the legal rights of children and adults with mental disabilities.
The Mental Health Association of New York provides mental wellness services to the members of their community through educational programming, service referrals, and individual assistance.
Disabled American Veterans Charitable Service Trust
Disabled American Veterans Charitable Service Trust supports physical and psychological health of veterans by funding programs that ensure healthcare for veterans, assistance to veterans suffering from PTSD, programs enhancing research and mobility, and initiatives for evaluating and addressing the needs of veterans from each era of conflict.
New England Center and Home for Veterans
The mission of the New England Center and Home for Veterans is to equip Veterans who are facing or at-risk of homelessness with the tools for economic self-sufficiency and to provide them a path to achieve successful and dignified independent living.
New Directions for Veterans aims to empower veterans. Their services include substance abuse treatment, counseling, remedial education, job training and placement, as well as parenting and money management classes.
The National Veterans Foundation aims to serve the crisis management, information and referral needs of all U.S. Veterans and their families through: management and operation of the nation's only toll-free helpline for all veterans and their families. They also provide public awareness programs that shine a consistent spotlight on the needs of America's veterans, and outreach services that provide veterans and families in need with food, clothing, transportation, employment, and other essential resources.
This post was created by a member of BuzzFeed Community, where anyone can post awesome lists and creations.
Learn more
or
post your buzz!