Ahhhhh Pinky, that bastard.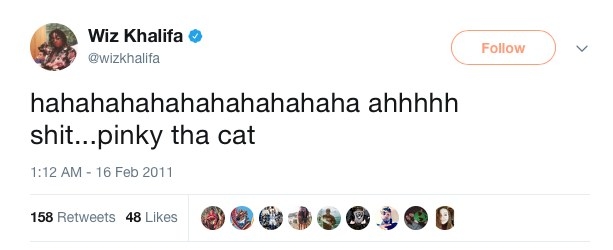 Fried or scrambled?

Remind me not to smile if Wiz Khalifa ever takes my picture.

I'm v curious to know what's in the bag.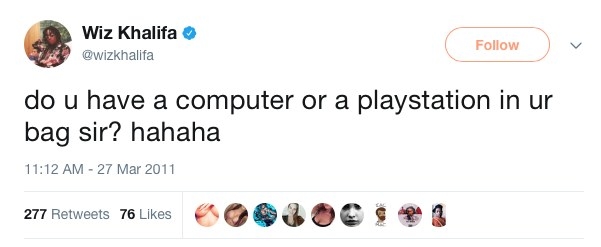 Excuse me while I try to erase the picture of flies making love from my head.

Why only two Jose's?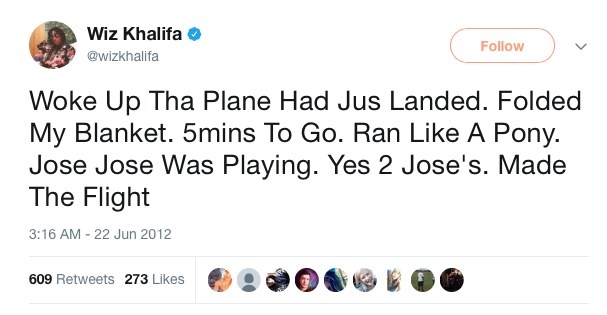 I hope that guy's nuts are okay.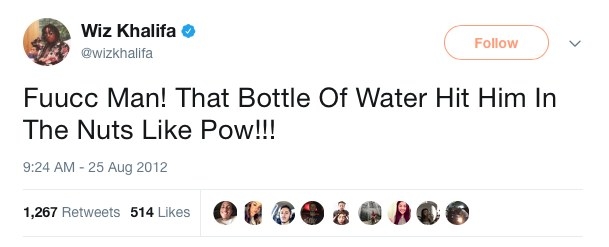 Please tell me I'm not the only one who read this and immediately started singing the Cha Cha Slide...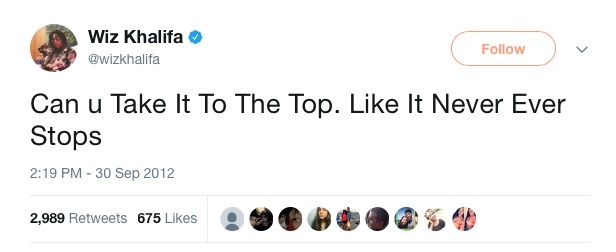 Rain drop. Drop top.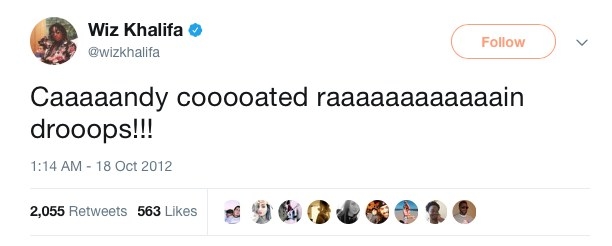 Even Wiz Khalifa enjoys a good pedicure every now and then.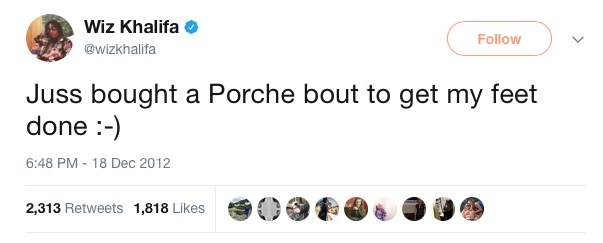 This is the same question that keeps me up most nights.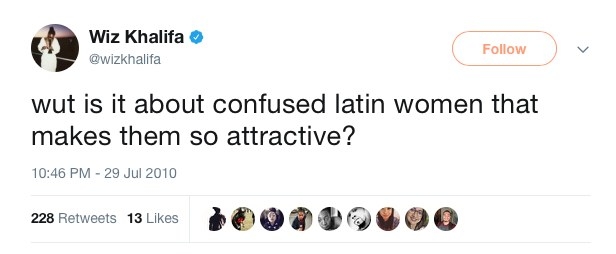 Kim K, is that you?

Someone got a little too excited about that "adding extra letters to words" fad.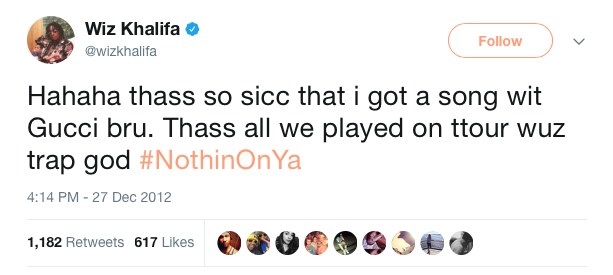 I pray that my account will one day also be veryfried.

The visuals this tweet has created in my head got me thinking I'm the one who's tripping tbh.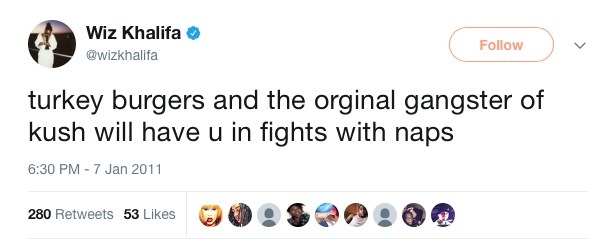 Probably a restaurant with very mixed Yelp reviews.
Ah, I remember my country phase...

This post was created by a member of BuzzFeed Community, where anyone can post awesome lists and creations.
Learn more
or
post your buzz!