It's 1am on a Thursday night, Where are you?

In bed sleeping, you have an 8am!!

Chugging some kind of hard liquor, at some frat

On your way to some dorm room that isn't yours

You're starving!! Where do you eat?

Out to dinner with your significant other

First thing you do when you wake up?

Decide whether you're going to class or not

Floss and do your make up

Try to remember what happened last night

Say "Rish get the fuck up"

I Will Wait -Mumford & Sons

What do you always carry?

Cigarettes, Lighter... Not my key....

High School Superlative!!!!

Most likely to be on a reality TV show

Most likely to be President

Oops I Did it Again... -Britney Spears

Pursuit of Happiness -Kid Cudi

Fly Over States -Jason Aldean

Any color in the C1 VSCO filter

When people won't turn down their music

Food crumbs/Fake Ass Bitches

When people don't send you pictures

When people turn my music down
Which W217 Roomie Are You?
You only talk about like 3 things ever and make a lot of noise when you come home at night. But you just came here to have a good time, and you're feeling so personally attacked.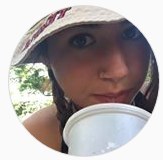 We tried to get an interview from Rish but she's still recovering from last night so yeah. If you have more questions, you can find her at the stoop smoking a cig, slushie in hand.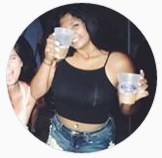 You probably have your life together, and your significant other probably has their life together, so together you both have your lives together. Go Vote. Briana Vetter approves this message.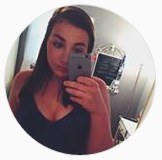 You probably like meeting new people and you're always super positive about things. Especially flossing.
This post was created by a member of BuzzFeed Community, where anyone can post awesome lists and creations.
Learn more
or
post your buzz!