1.
Stance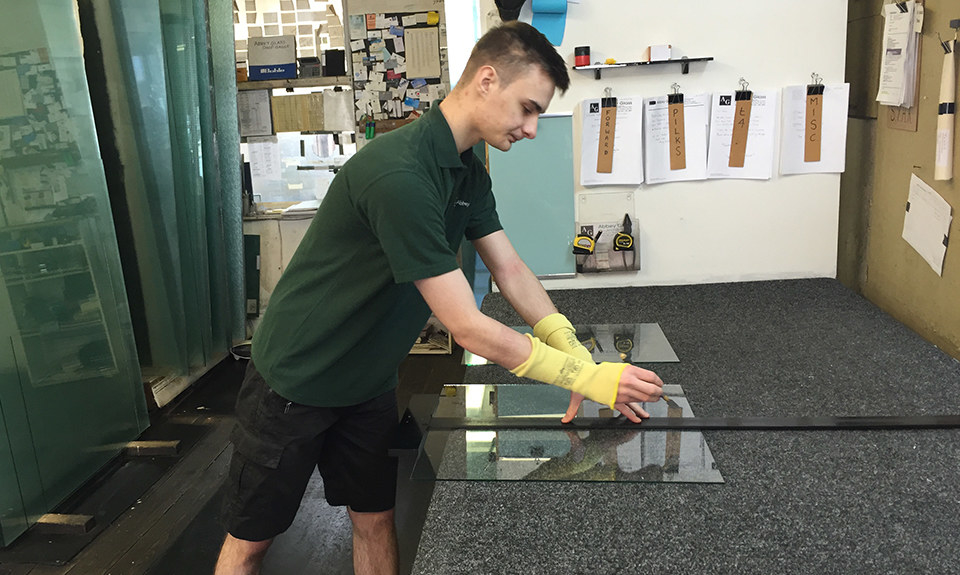 2.
Direction
You can push or pull your glass cutter - it doesn't matter which way you do it. You may find some cuts easier to do one way and some the other. Get comfortable cutting glass in one direction first. When that way is second nature to you, learn how to cut it in the other direction.
3.
Getting Comfortable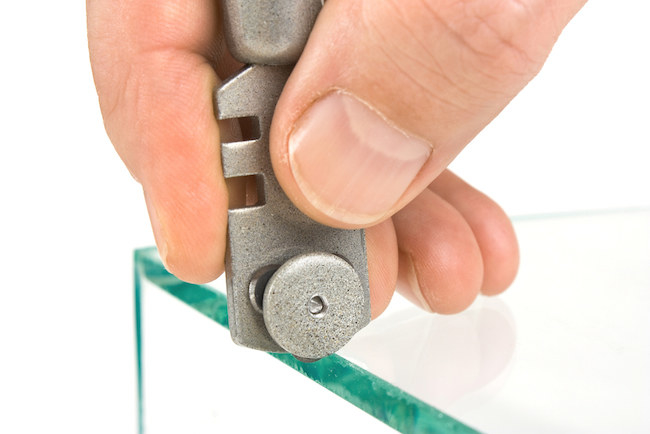 4.
Listen To Your Cut
Always maintain the same pressure, right to the very edge of the glass. If you let up on the pressure before the end of the cut, the glass will be difficult to break. You want to hear a static or zipper sound from beginning to end. Pressing too hard will only gouge the glass and cause problems such as: not breaking along the score line, damaging the cutter wheel, and giving you a sore hand and shoulder. It takes practice to learn just how hard to press on your cutter
Start cutting glass 1/16th inch from the edge, and continue cutting, slow and steady, until you roll over the other edge, trying not to jam the cutter into the table
5.
Breaking The Glass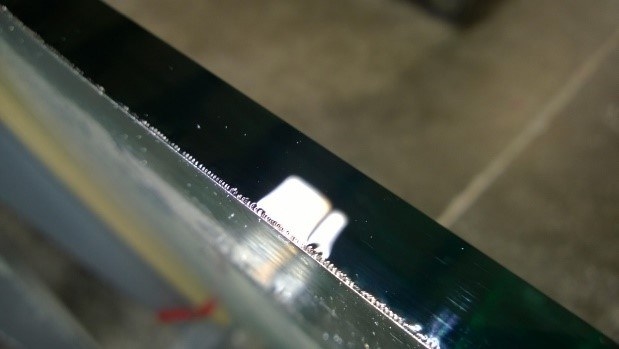 6.
Using Patterns
If you use pattern pieces and trace around them with a marking pen, always cut on the inside of the line. If you cut on the outside of the line, your cut piece of glass will grow in size and be too big for the pattern.
7.
Choosing A What Size Of Glass To Cut
Always use a working piece when cutting glass for your project. Don't try to cut from the full sheet. If something goes wrong you'll end up ruining the full sheet of glass. A smaller piece is easier to handle and there isn't so much wastage.
8.
Cutting Odd Shaped Glass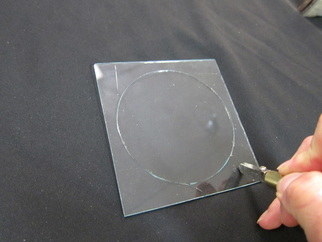 9.
WERE TO BUY SUPPLIES
i have put togethere a list of supplies you will need to cut your glass successfully
amazon.com
to lubricant while you cut
amazon.com
to break the score that you cut in the glass
Looks like there are no comments yet.
Be the first to comment!