Office fact: The fire drill cold open from "Stress Relief" is one of the funniest scenes of all time.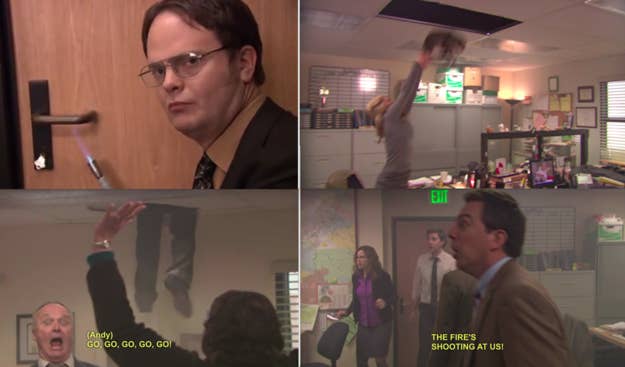 So when Angela Kinsey invited Oscar Nuñez to appear on her and her husband's YouTube series, "Baking With Josh & Ange," they just had to recreate their scene together.
BECAUSE OF COURSE THEY DID!! IT'S A HILARIOUS MOMENT!!
Here it is, in all its glory:
A+ job, Angela and Oscar!!! And fake Bandit!!!
(And you really should watch the whole thing because Oscar also Vogues and does his "southern" accent.)