Well, hotel staff are about to see a rise in numbers of couples trying to do the nasty in elevators, and they can thank the new Fifty Shades Darker teaser for that.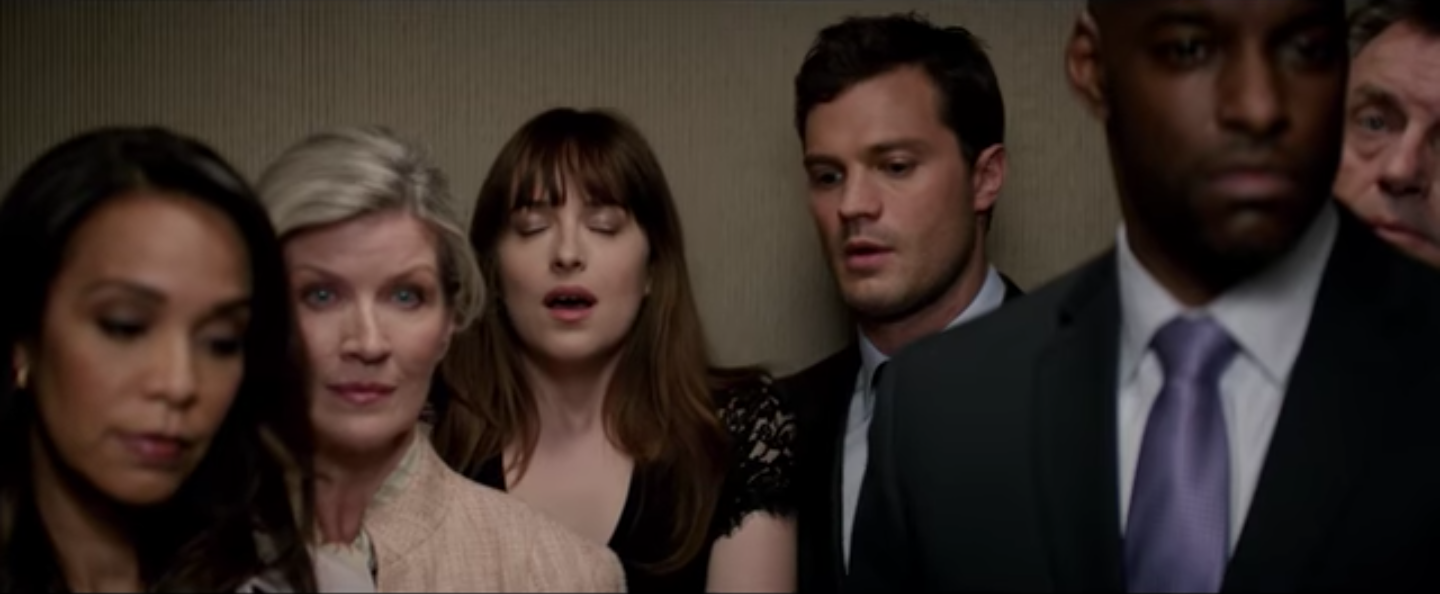 Things start out normal with Christian and Anastasia having a nice, romantic dinner. But because this movie is about sex and not food — please, someone make a food version of Fifty Shades — Christian soon tells her to "Take 'em off."
The item he is referring to is definitely her underpants.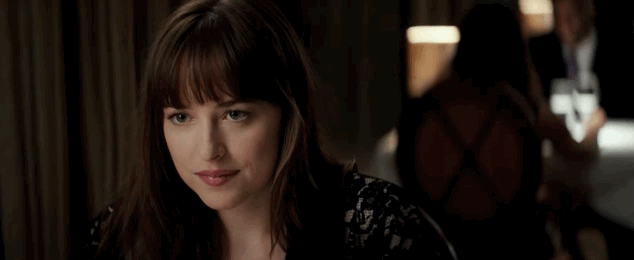 Once she takes them off while seated in a public space, Christian says, "Check, please," which seems to be a crowd-pleaser.

At this point, Christian's eyes signal that we're about to get to the good stuff.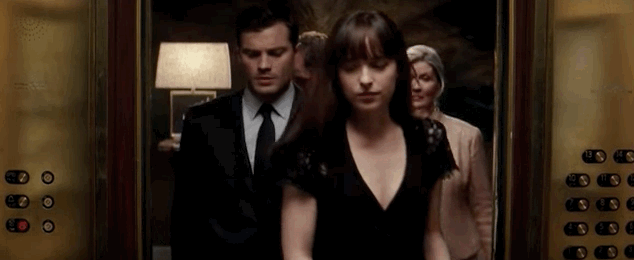 And by good stuff, I mean this is when he casually bends down to "tie his shoes" and then, on his way back up, decides to start their foreplay in a crowded elevator.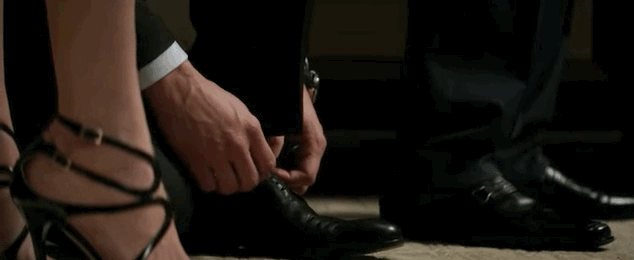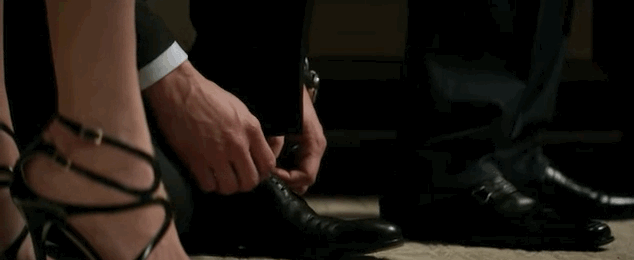 Shout-out to the blonde woman who is either innocently naive or who is trying her best to stay in her happy place while she blocks out the sounds of the strangers behind her.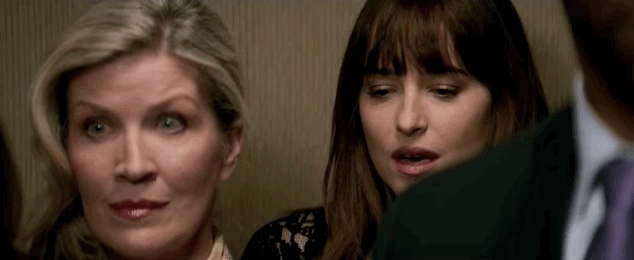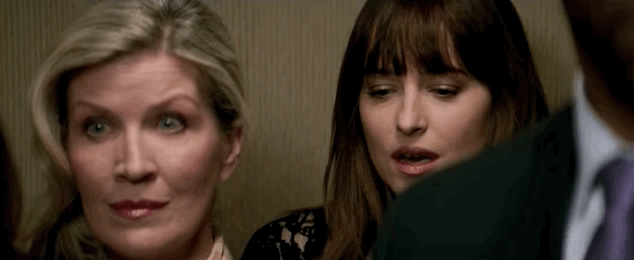 In the end, I hope we've all learned two things from this trailer: You will have to go see the movie in theaters on Feb. 10 to see what they do after they get out of this elevator and, more importantly, be wary of entering any elevators after Feb. 10.