The Cheesecake Factory Is Making Actual Cheesecake Ice Cream And It Sounds So Good
One slice and scoop, please!
You know how The Cheesecake Factory has a really big menu that probably doesn't need any more items added to it for humanity's sake? Well, they've found a loophole because instead of adding items to their menu, they're adding it to the frozen section of the grocery aisle.
The restaurant has officially come out with its own line of *cheesecake* ice creams...and I'm talking real cheesecake taste because of real cheesecake ingredients, people!!!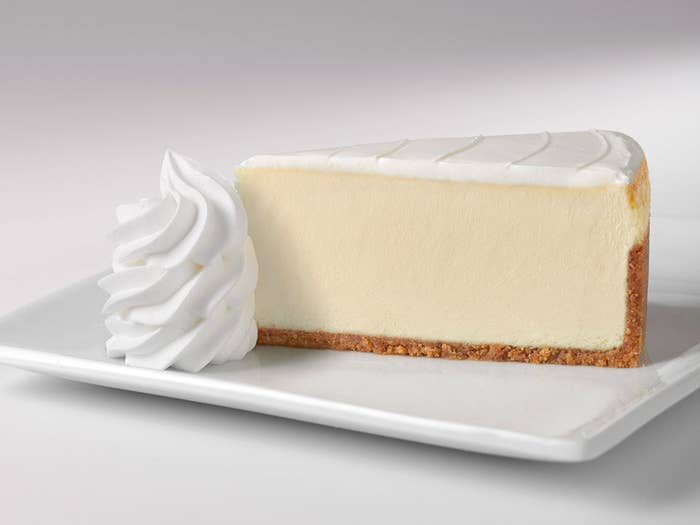 According to The Cheesecake Factory, now we don't need to choose between "a slice and a scoop" anymore because their ice cream has a "signature cream cheese blend and sour cream." To add to that, there's also crust mixed into some of the ice cream flavors, and it's sounding like this cheescake–ice cream combo is the real deal.
...and others like Chocolate, Cookies & Cream, and Key Lime (not pictured).