Unbreakable Kimmy Schmidt is overflowing with wonderful '90s pop culture references.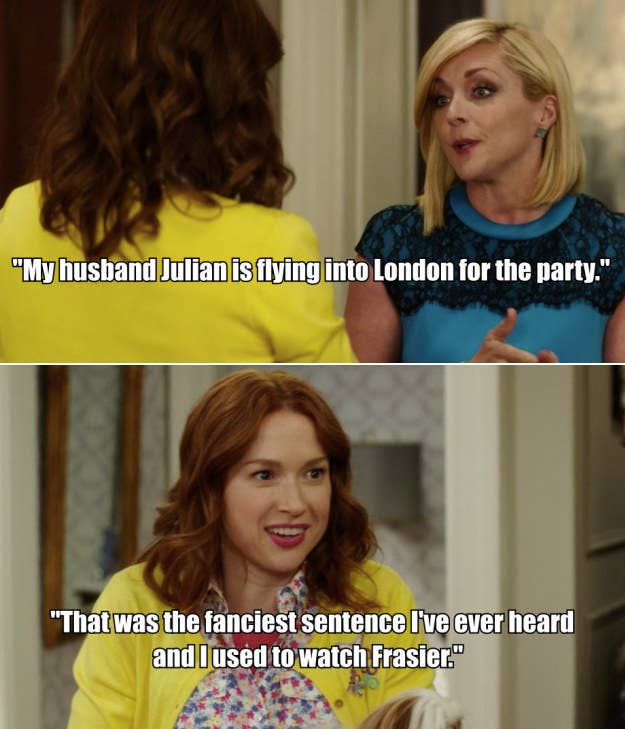 Basically, in Episode 3, Titus's new play gets a lot of internet hate and so Kimmy goes online to defend him. She then receives this seemingly pleasant response: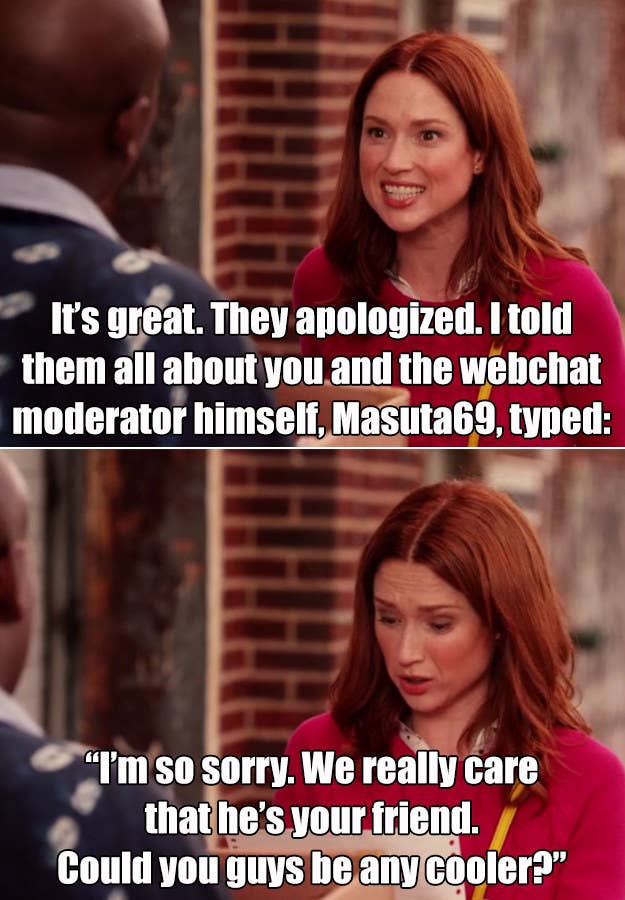 Then Titus has to let naïve Kimmy know that the internet never sounds that nice: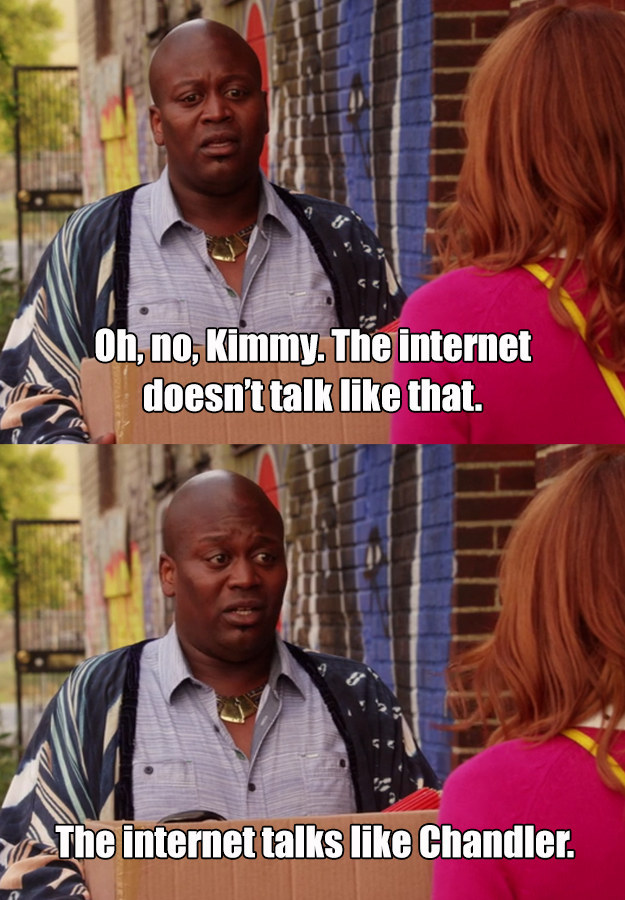 That's right — Titus and Kimmy have figured out the World Wide Web: Chandler Bing is every internet commenter and every internet commenter is Chandler Bing.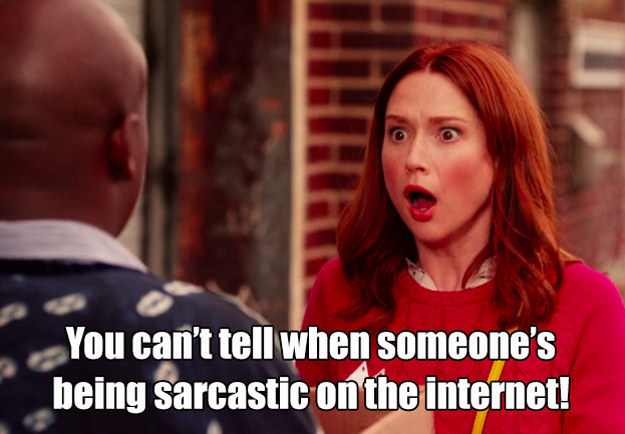 Nailed it.