Everyone, listen up! The internet has found the person who has single-handedly won at life: this DMV employee.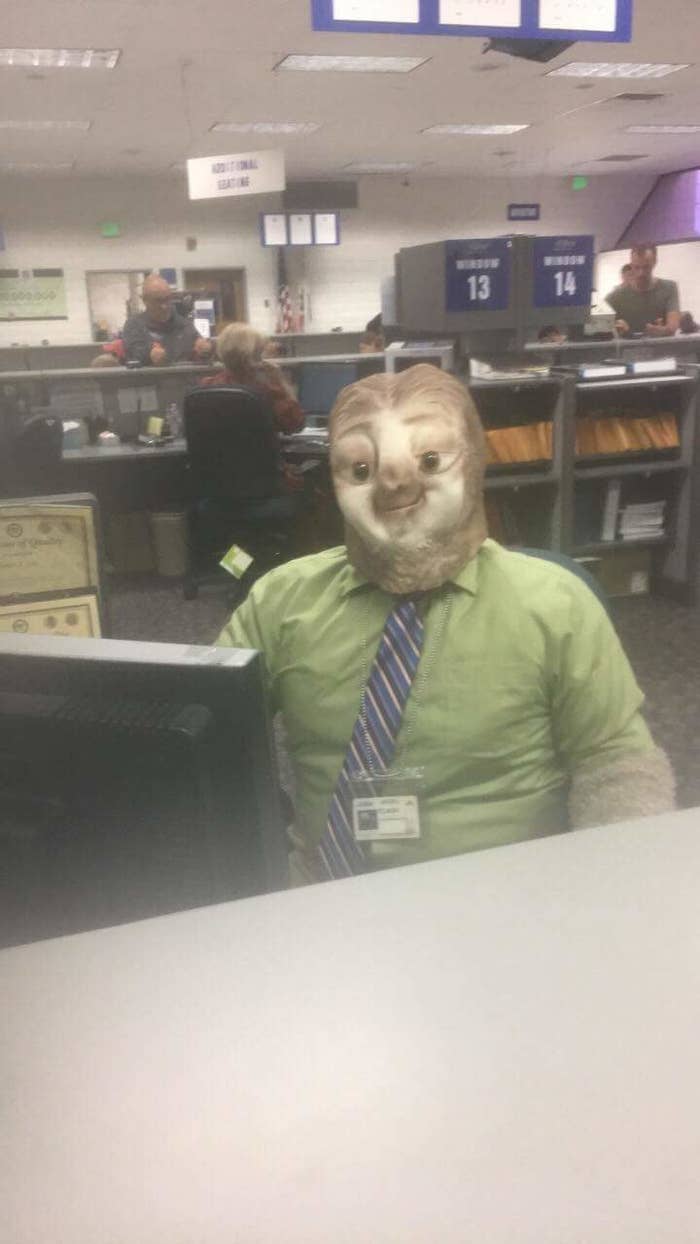 YES, SOMEONE WITH THE BEST SENSE OF HUMOR EVER DRESSED UP LIKE FLASH FLASH HUNDRED YARD DASH, AKA THE DMV EMPLOYEE FROM ZOOTOPIA, FOR HALLOWEEN.
Paolo Ramos, a resident of San Diego, told BuzzFeed he posted a photo of "Flash" to Reddit after his friend, Jeff Dinter, took the photo while at the Clairemont DMV in Southern California.
According to Ramos, the DMV employee was taking appointment check-ins when his friend got there the morning of Oct. 31.
He was doing his job. And that was it. [Doing] exactly that made it funny. The DMVs are notorious for being slow. So whether it was on purpose or on accident, he didn't have to do much to be hilarious. ... Whoever the employee is, we would like to thank him for making us laugh. Kudos all around.
And, seemingly, Ramos's friend wasn't the only person who noticed Flash at the DMV. A different photo of the employee also popped up in a now viral tweet.
Basically, the only possible thing that could have made this better is if someone had also dressed up like Priscilla.