Hello, fellow 13 Going On 30 fans. Today is a great day because it is the 15th anniversary of the TRULY ICONIC movie!!!
It's also a great day because the one-and-only Jennifer Garner celebrated the occasion with a truly beautiful, sweet, and heartwarming Instagram:
"Fifteen years ago today, #13GoingOn30 made her debut, directed with ❤️ by our beloved Gary Winick 😇 and a clutch of loving, hardcore producers (3 brilliant women—before it was cool to be led by women!)."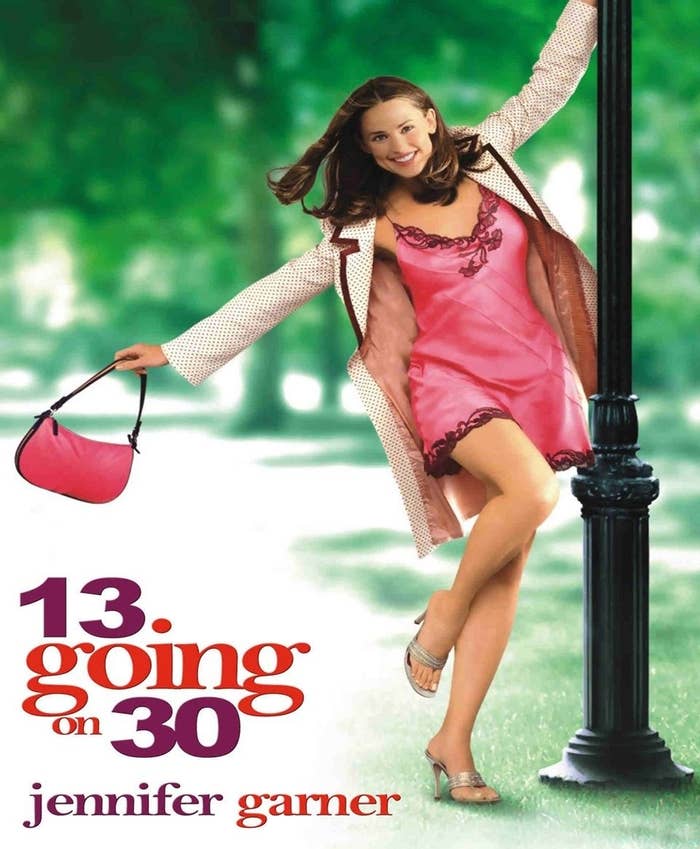 "The movie benefitted from the performances of so many young actresses. Open and twinkly-magical then— now, 15 years later, they are ruling the world. (Hi #SixChicks — @brielarson, @ashleybenson, @christabrittany — who also played a young me in Ghosts of Girlfriends Past — and my own sweet @revjuliaroth)."
"I loved my day with this slumber party crew: They danced with abandon and reminded me of the power of just saying yes — to being in a group, to vulnerability, to wearing a bra over your clothes."
"Imagine if every 13-year-old girl had an opportunity to dance and feel beautiful like the girls in this film. I am proud of all of you. ❤️"
"I feel so, so lucky to have had the experience of making this joyful movie. And even luckier to be part of something that, all of these years later, can still make people (hi, @arianagrande 🤗) smile."
Happy 15th Anniversary, 13 Going On 30!!!