1.
Add a dramatic accessory to your side of the room with an easy-to-make marquee letter.
2.
Decorated clothespins + twine lets you display your personal pictures without breaking the bank.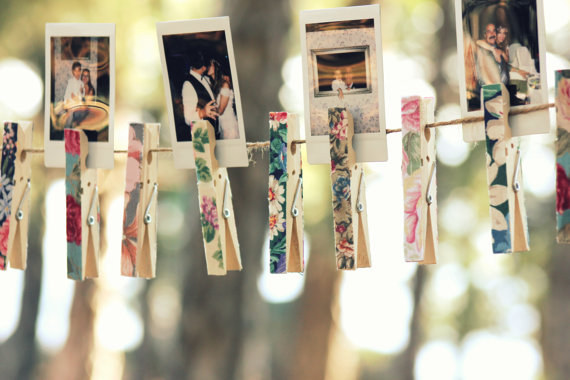 3.
Create a minimalist (yet stylish) lamp with only a hook and a brightly colored cord.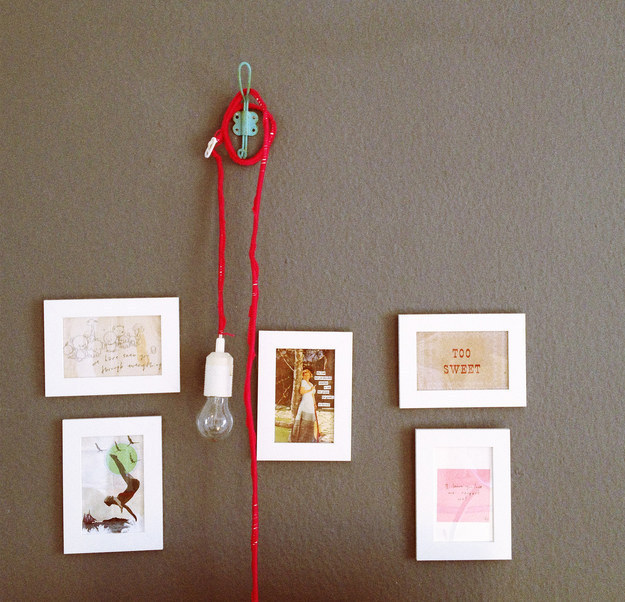 4.
Make your plastic storage containers pop (while hiding what's inside) by lining them with patterned paper.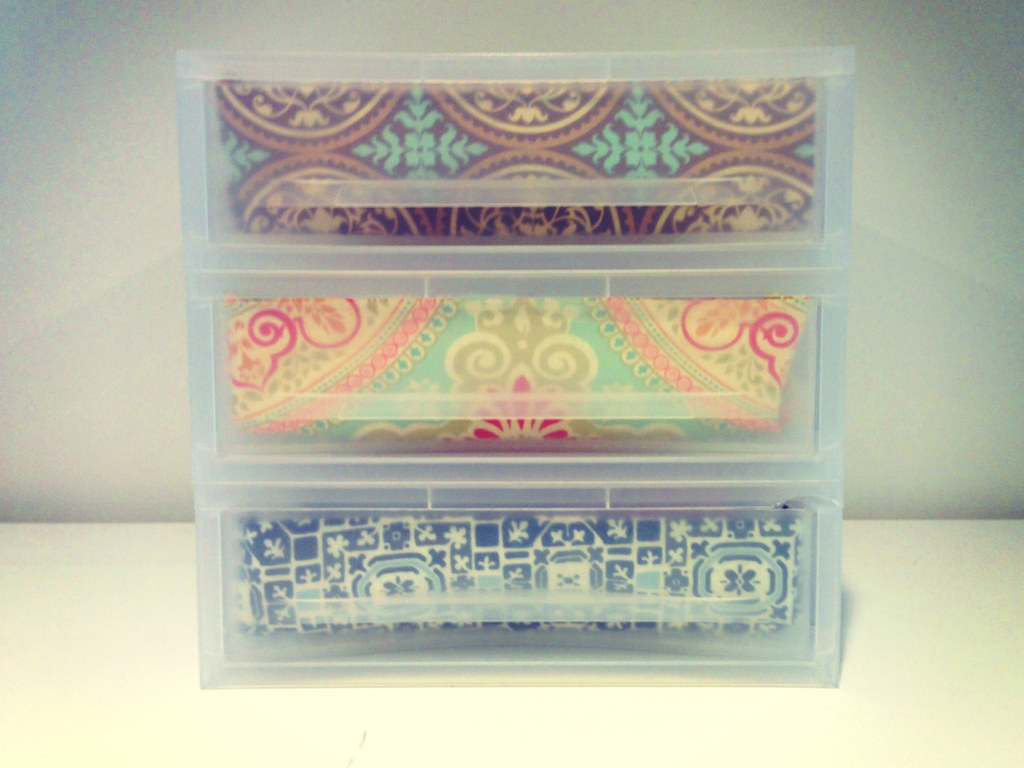 5.
Create custom string bulletin boards that are as stylish as they are practical.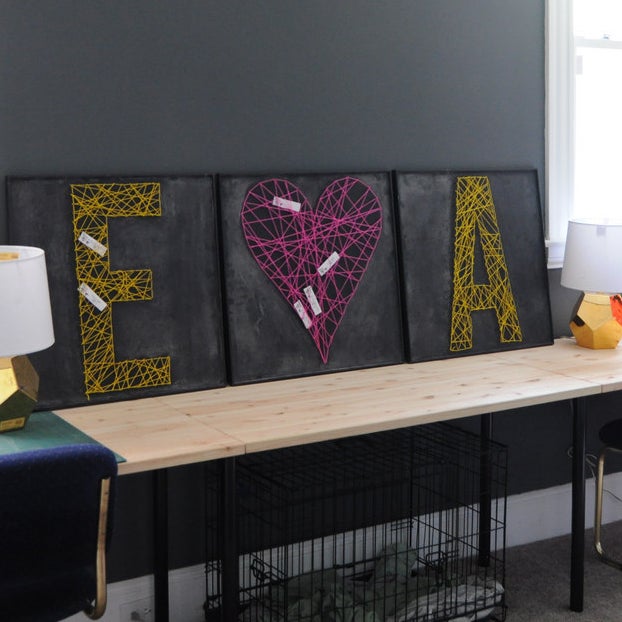 Get the basics to start this fun project here.
6.
Use a hula hoop and stringed lights to create an inexpensive chandelier.
7.
Wake up every morning to your favorite quote with an easy DIY painted canvas.
Get instructions on how to make your own quotable art here.
8.
Use any old books you can't resell as a great shelf to keep dorm clutter out of the way!
A cute and inexpensive way to keep the clutter to a minimum, and the book stays perfectly intact in case you need it later!
9.
Easily add tassels to your windows for a little extra pop that screams you.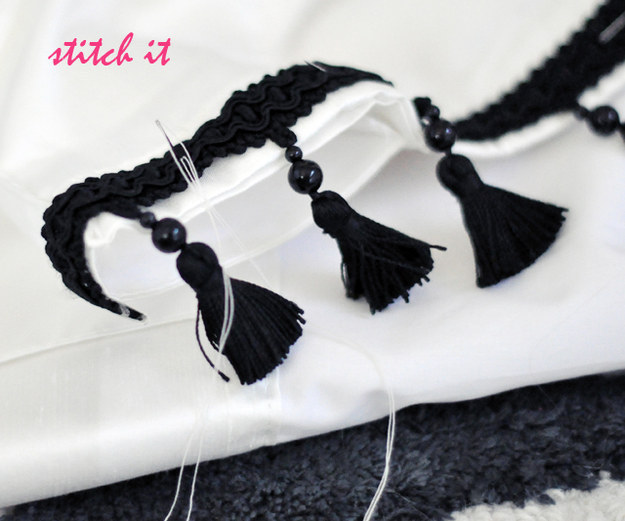 10.
Bring a bit of nature into your personal space with DIY hanging tube vases.
Get started on these crafty little flower vases here.
11.
Create awesome pops of color by taping and arranging old paint swatches to your wall.

12.
Cut up chalkboard decals to create an awesome wall calendar.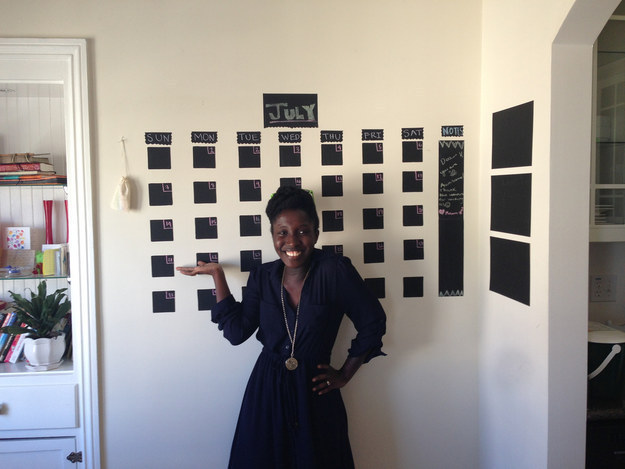 13.
Add extra storage + quick seating for your dorm friends with plastic crates.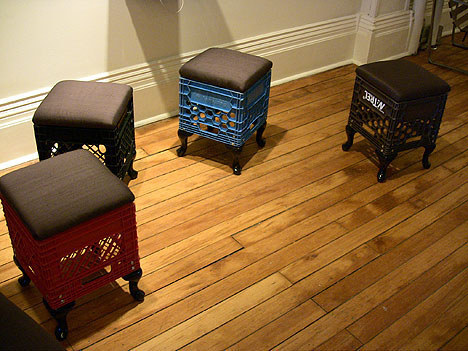 14.
Nonstick hooks + a bright curtain can add plenty of color and privacy as a room divider.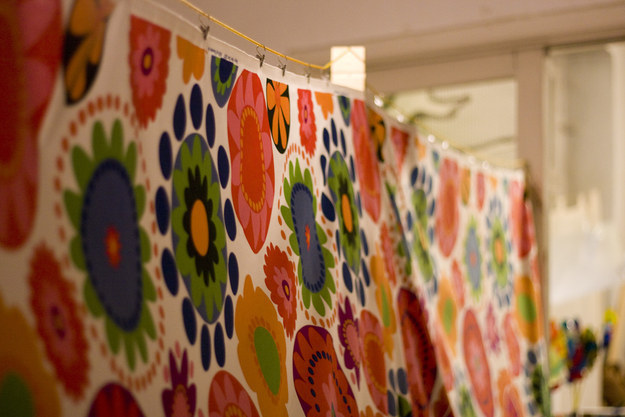 15.
Or create awesome custom full-wall artwork with cheap and removable sticky notes!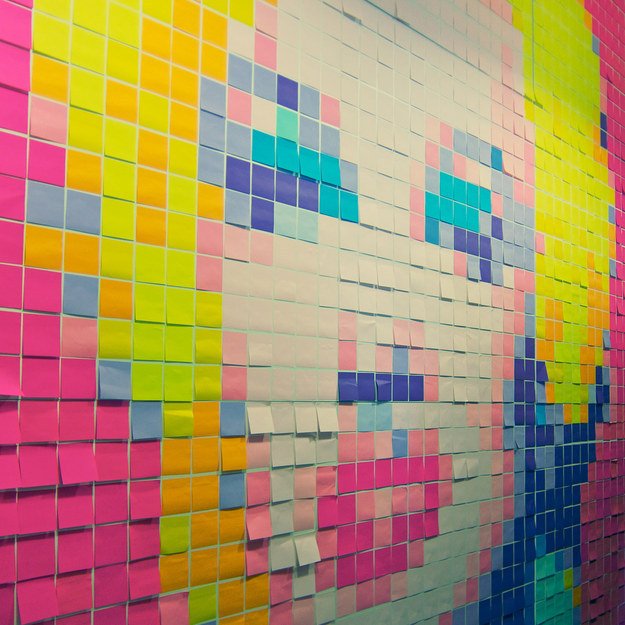 Download Cartwheel by Target and check out the College Shop collection to find more ways to save on those dorm essentials.