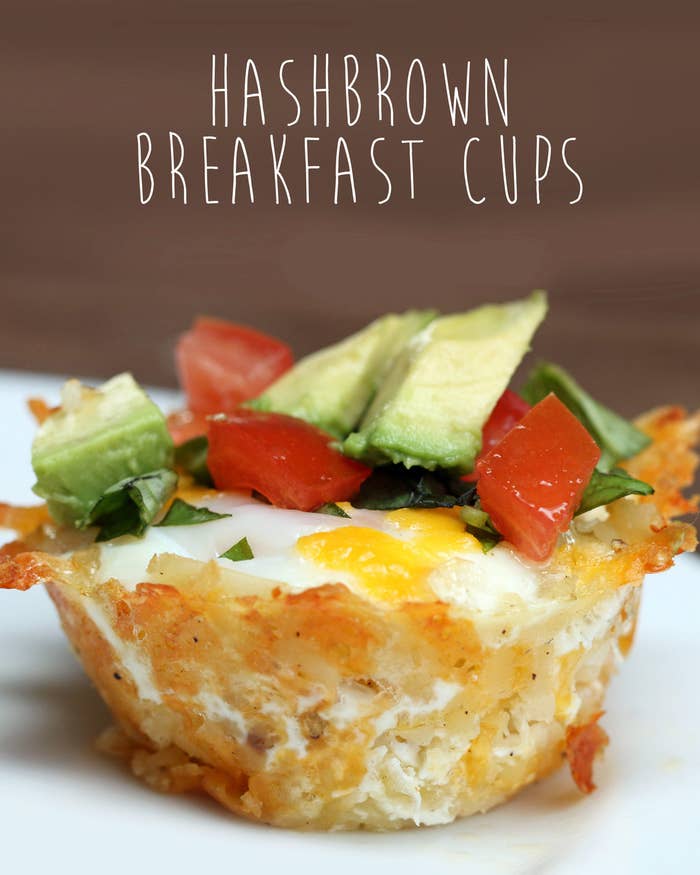 INGREDIENTS
Yields 12 cups.
20 oz. frozen shredded hash browns, thawed
1 1/4 cup cheddar, shredded
1 tablespoon olive oil
12 eggs
Salt and pepper to taste
PREPARATION
In a bowl, combine hash browns, one cup of cheddar, salt, pepper, and olive oil.
Divide hash brown mixture into the cups of a 12-cup muffin tin. Press the hash browns down firmly along the shape of the cups. Bake at 400°F/200°C for 20 minutes to set the cups.
Crack an egg into each cup and sprinkle some salt, pepper, and the remaining cheddar on top. Bake again at 350°F/180°C for 13-15 minutes, or until the egg whites have set. After they have cooled, remove cups by running a knife along their edges. Serve with all the toppings you desire!
Want BuzzFeed Tasty right in your inbox? Sign up for our newsletter!