From the minute the ship arrived, these kittens were 👏 so 👏 ready 👏 to 👏 go.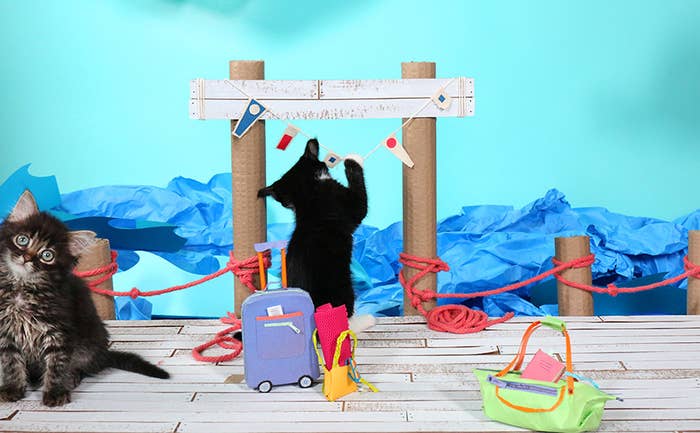 As soon as they set off, curiosity took over.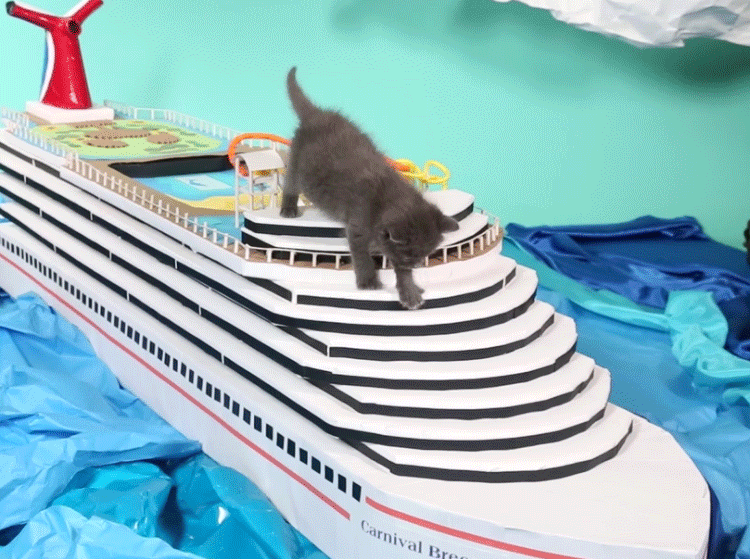 One kitten wanted to go down the Twister a million times.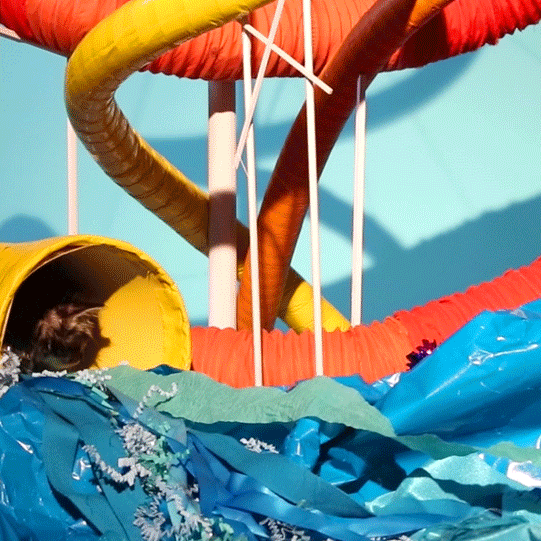 Another spent all day trying to catch a birdie. 🐦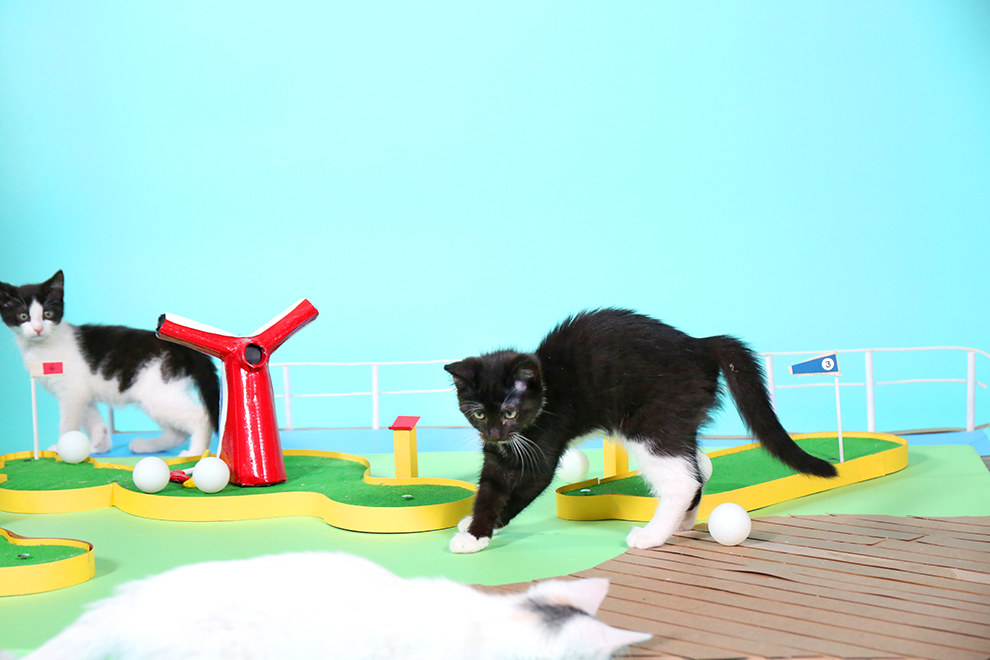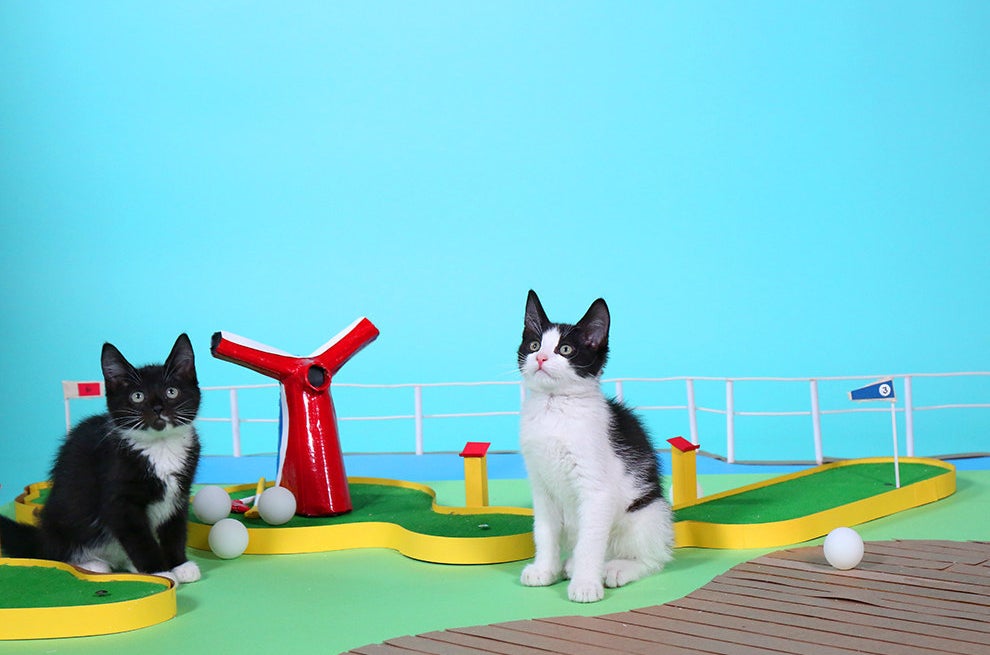 These guys spent the day cat-ching some poolside rays. 🌞
This one couldn't purr-suade anyone to join his volleyball game.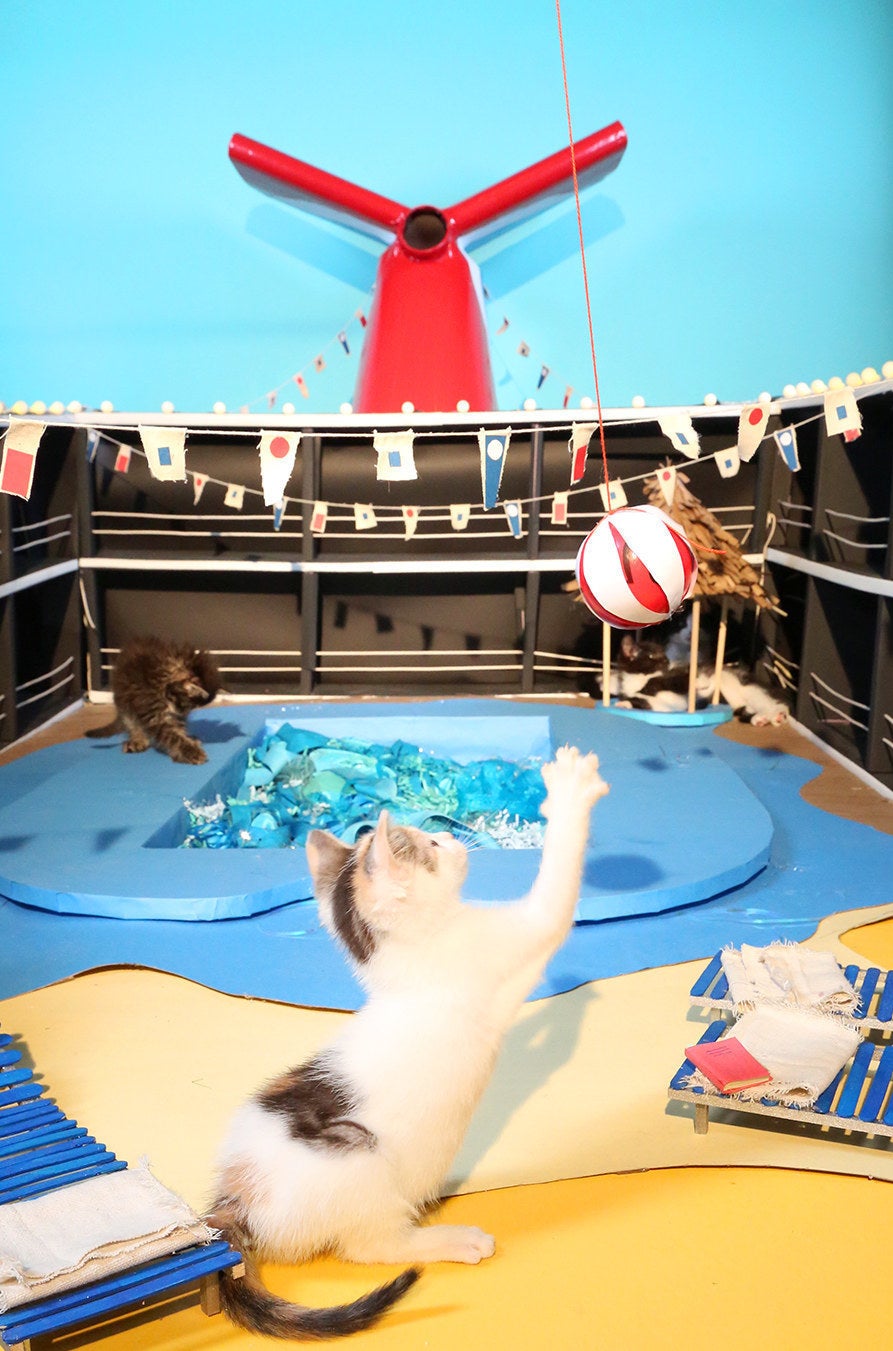 This kitten was really feline himself in the professional lighting.
These two did litter-ally nothing and had a paw-some time.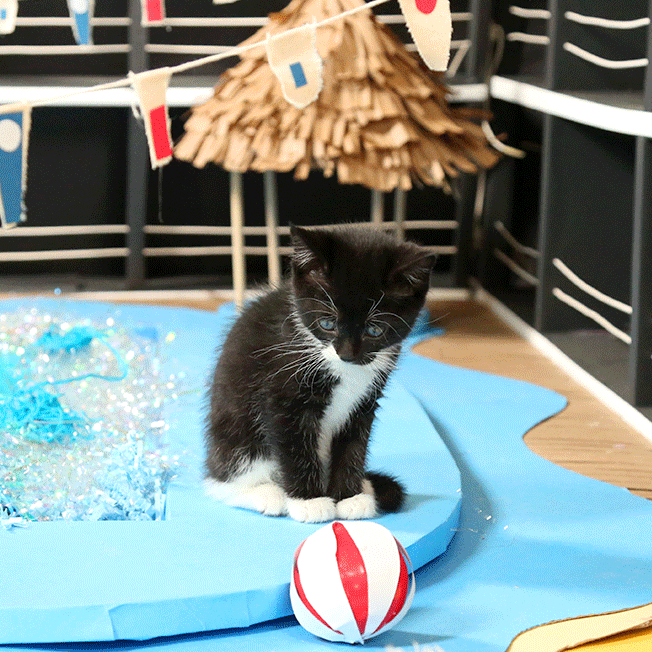 These two, on the other hand, attended to impawtent business: relaxing in tiny hammocks.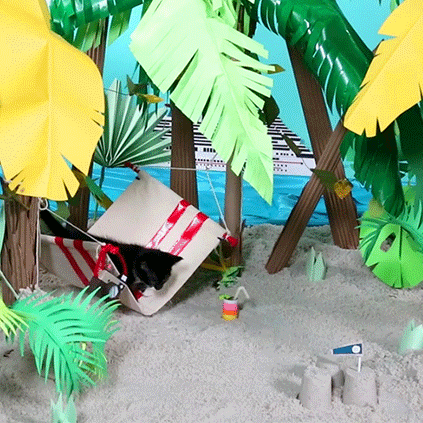 This kitten realized lying on a beach chair with froyo was WAY better than lying on a keyboard at home.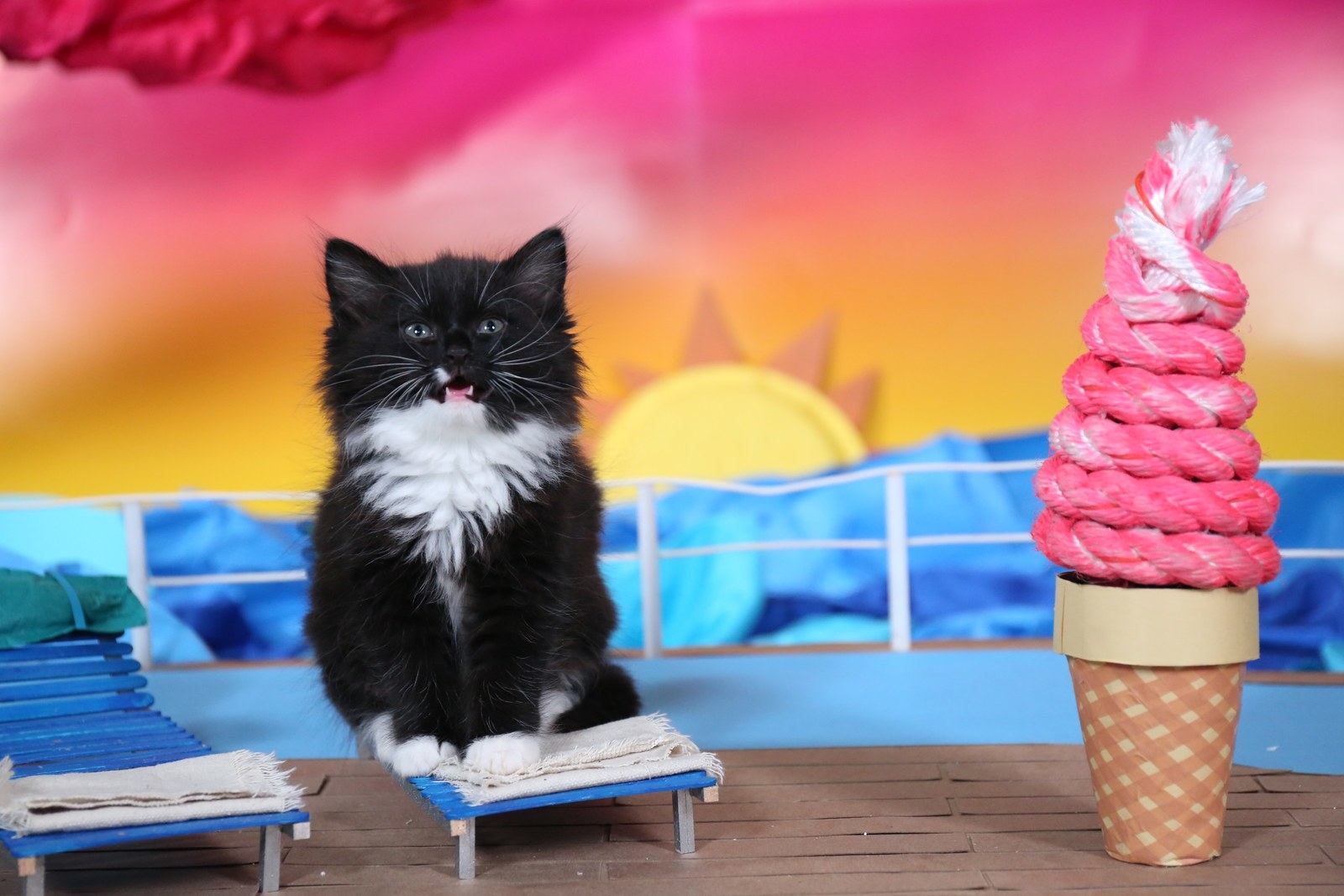 And at the end of the cruise, the kittens all agreed — this trip was absolutely purrfect. 🌅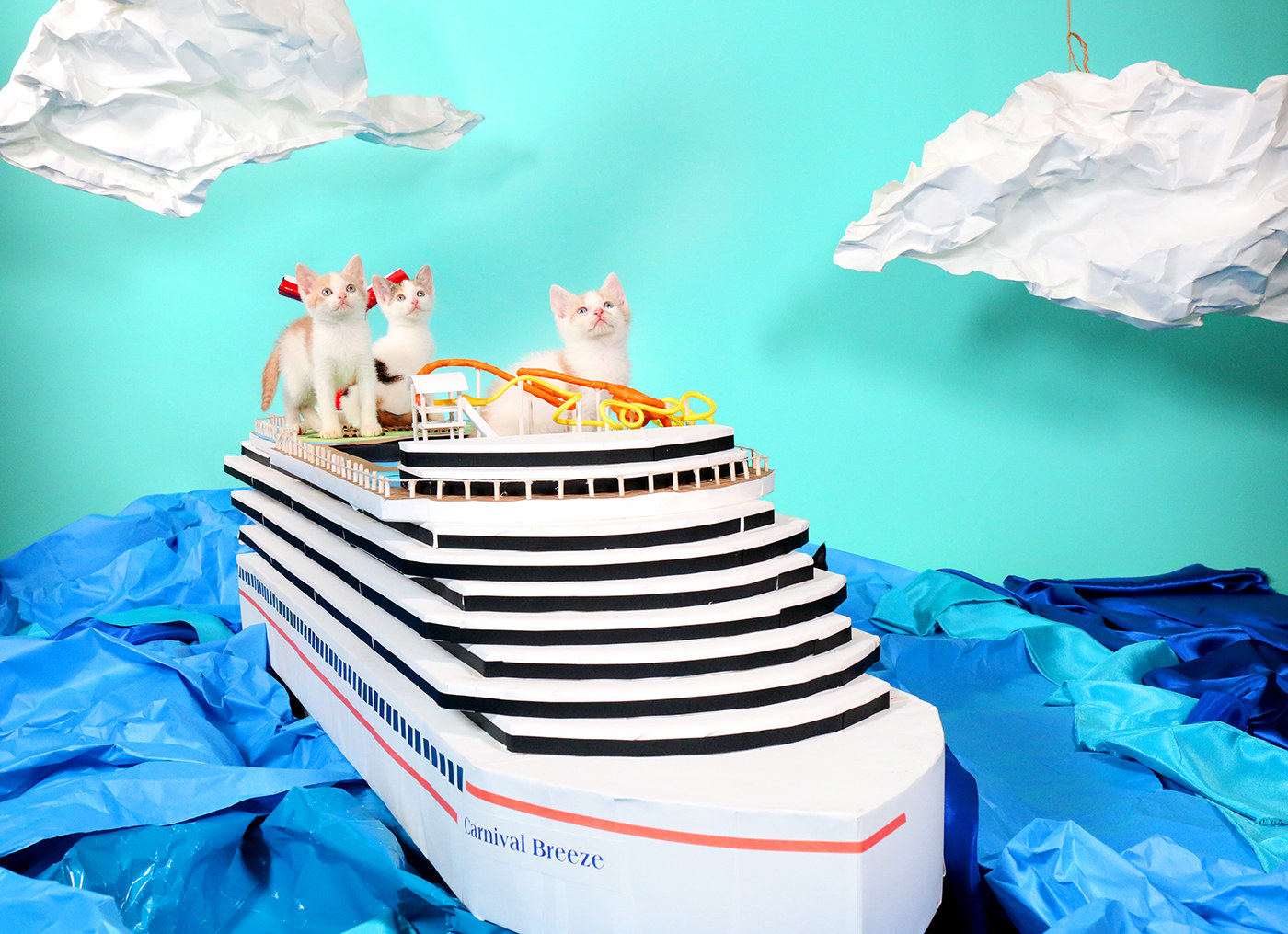 All photos by Lennon & Stone/ © BuzzFeed. Header design by Danielle Ceneta/ © BuzzFeed
All kittens featured in this post (and others) are available for adoption from North Brooklyn Cats.
Set design by T. Andersen Design