From the minute the ship arrived, these kittens were 👏 so 👏 ready 👏 to 👏 go.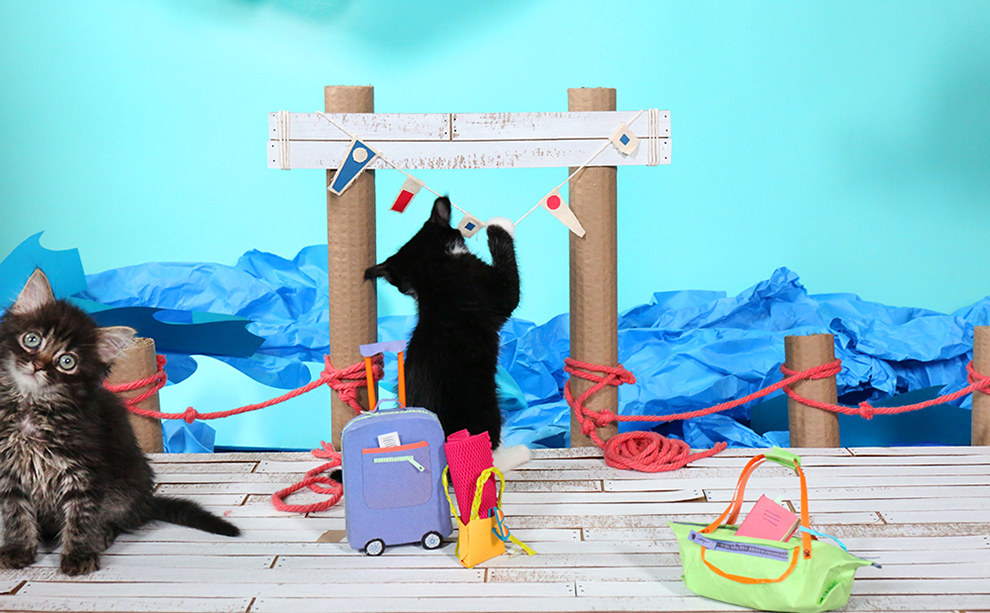 Another spent all day trying to catch a birdie. 🐦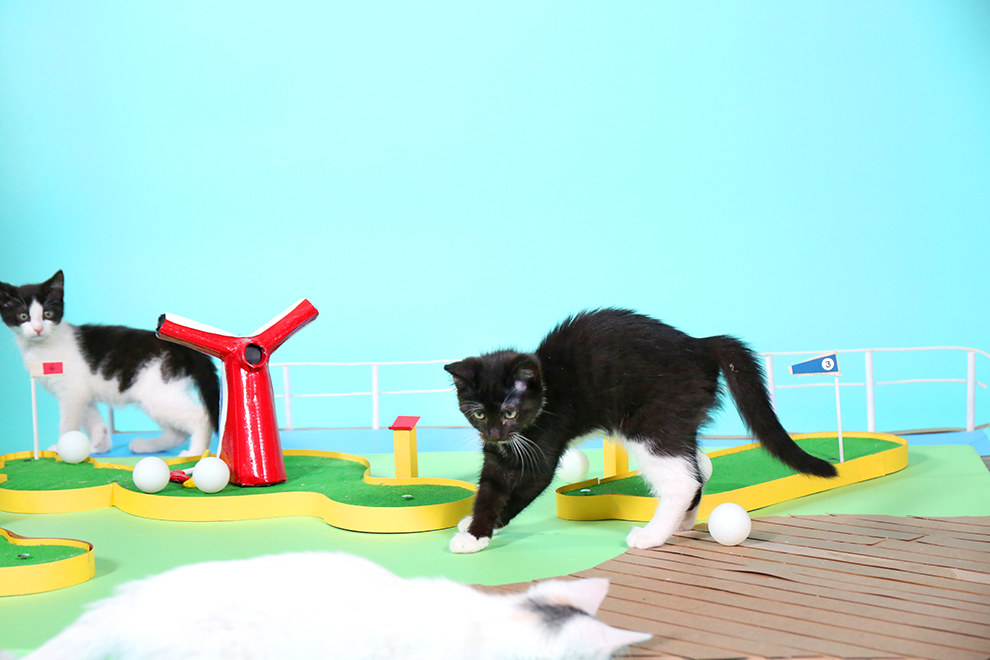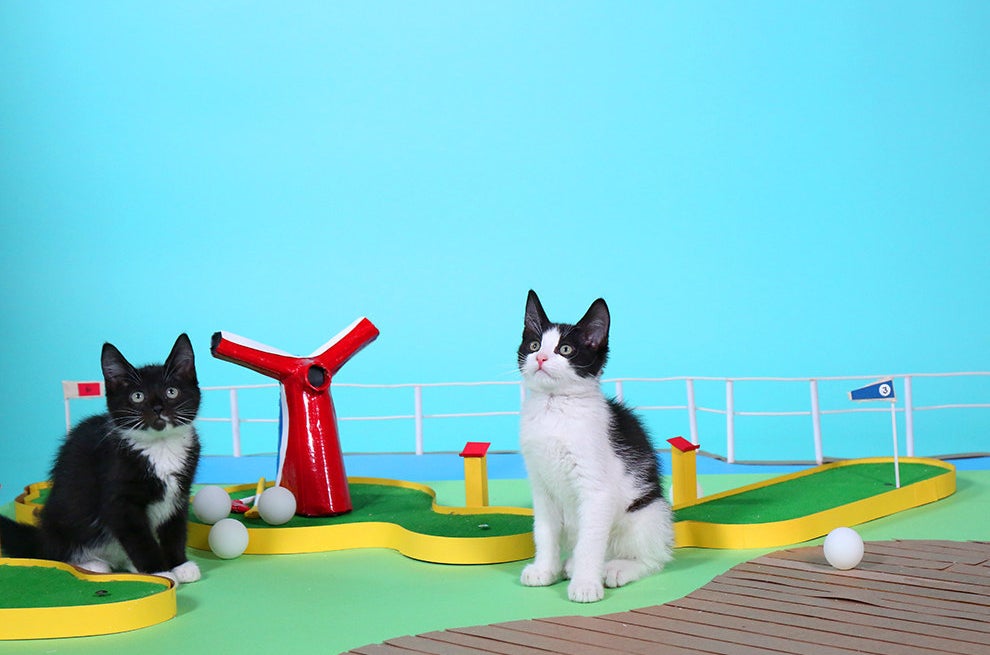 This one couldn't purr-suade anyone to join his volleyball game.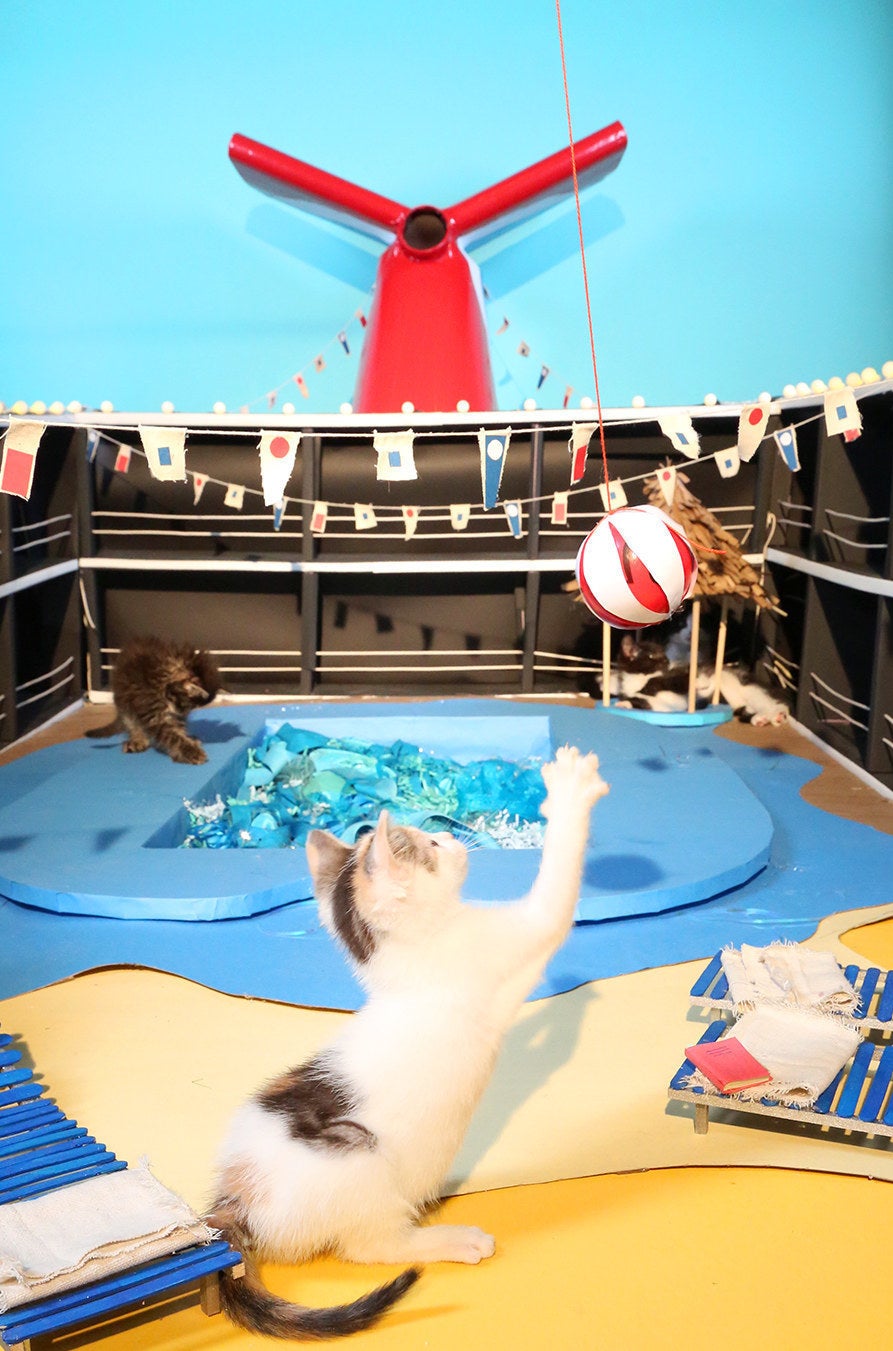 This kitten realized lying on a beach chair with froyo was WAY better than lying on a keyboard at home.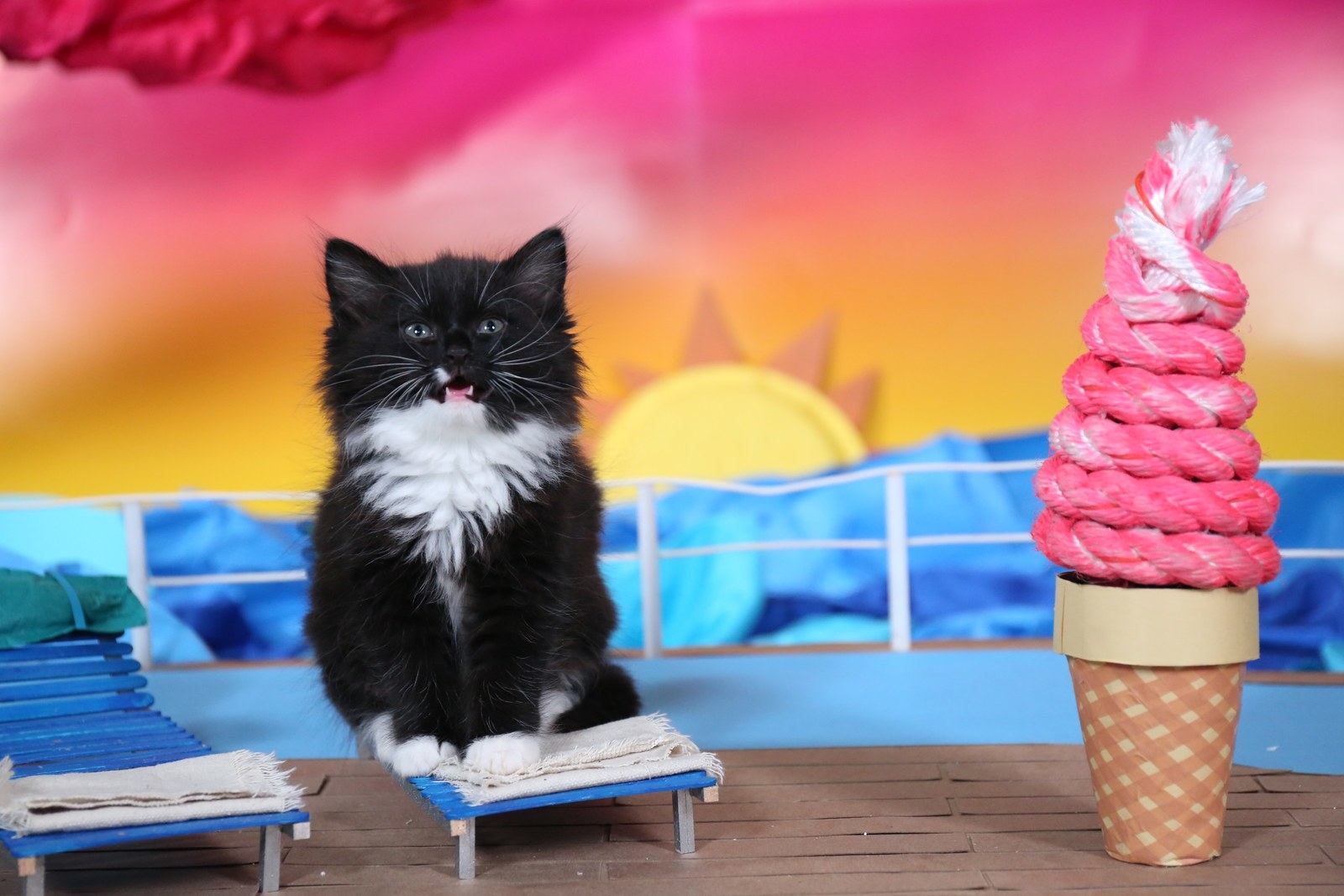 And at the end of the cruise, the kittens all agreed — this trip was absolutely purrfect. 🌅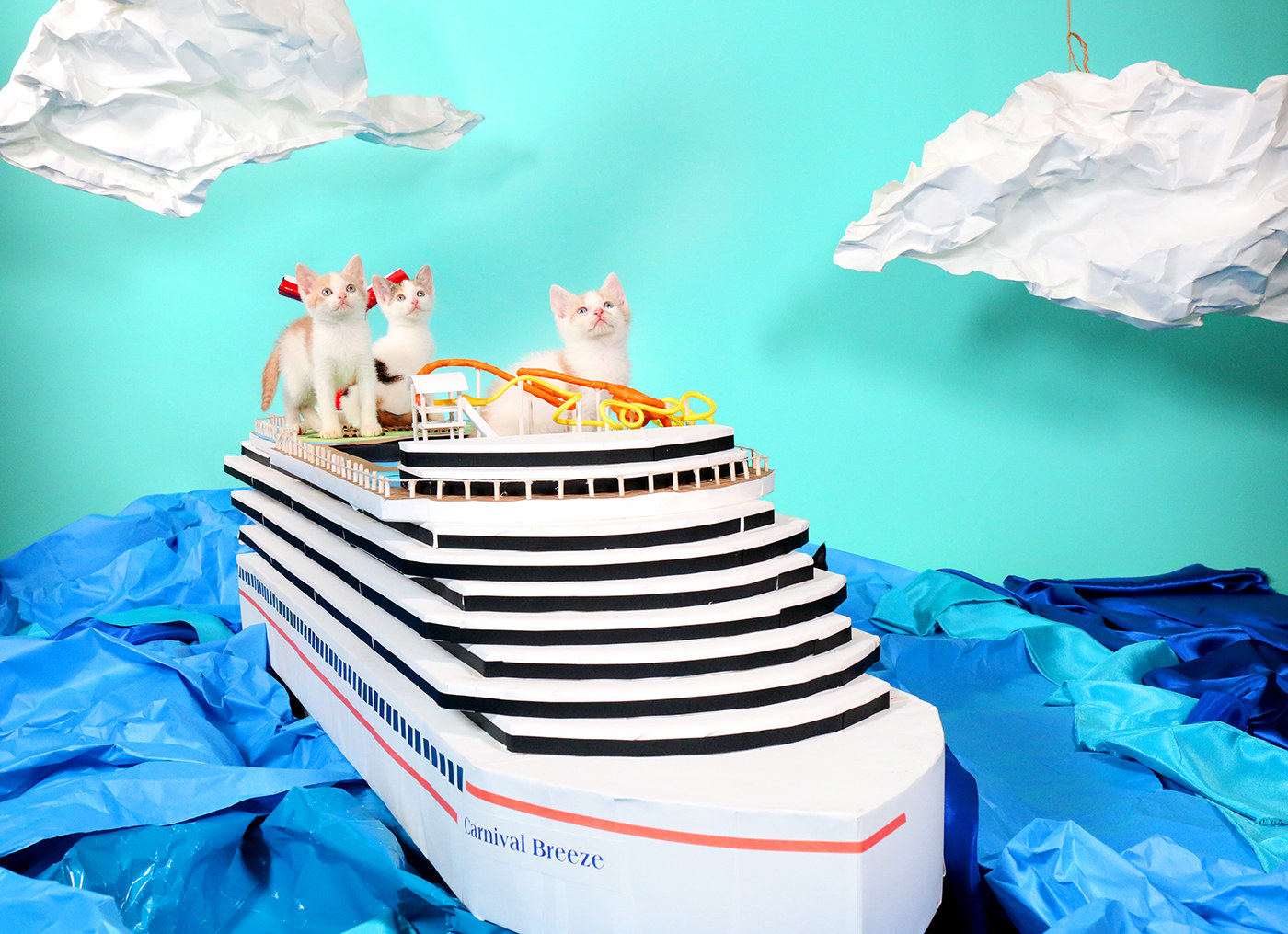 All photos by Lennon & Stone/ © BuzzFeed. Header design by Danielle Ceneta/ © BuzzFeed
All kittens featured in this post (and others) are available for adoption from North Brooklyn Cats.
Set design by T. Andersen Design