Cereal-Crusted French Toast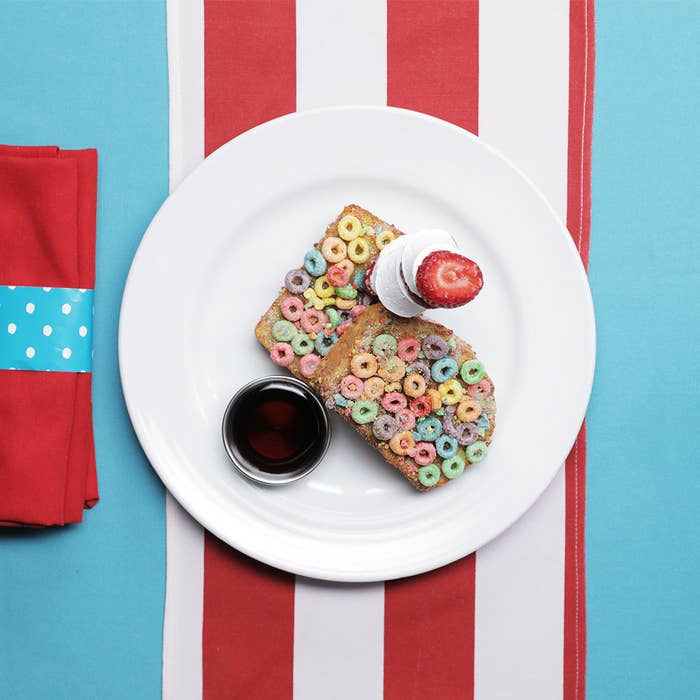 INGREDIENTS
Strawberries
Marshmallows
1 loaf brioche bread
¼ cup sugar
2 tablespoons flour
½ teaspoon cinnamon
6 eggs
1 cup milk
3 cups Colorful O's cereal, crushed with hands
PREPARATION
1. Preheat oven to 375ºF/190°C.
2. Using a ring cutter, cut out three marshmallow circles. Cut the stems and tips off three strawberries.
3. Skewer the marshmallows and strawberries, alternating so it looks like Cat in the Hat. Repeat as desired.
4. Blend together eggs, sugar, flour, milk, and cinnamon.
5. Slice bread into 1-inch thick slices. Dip each piece of bread in custard so it is fully soaked through.
6. Coat each side of the slices with crushed Colorful O's cereal, and place on parchment-lined paper.
7. Bake for 10 min. Cover with tin foil and cook for another 10 minutes.