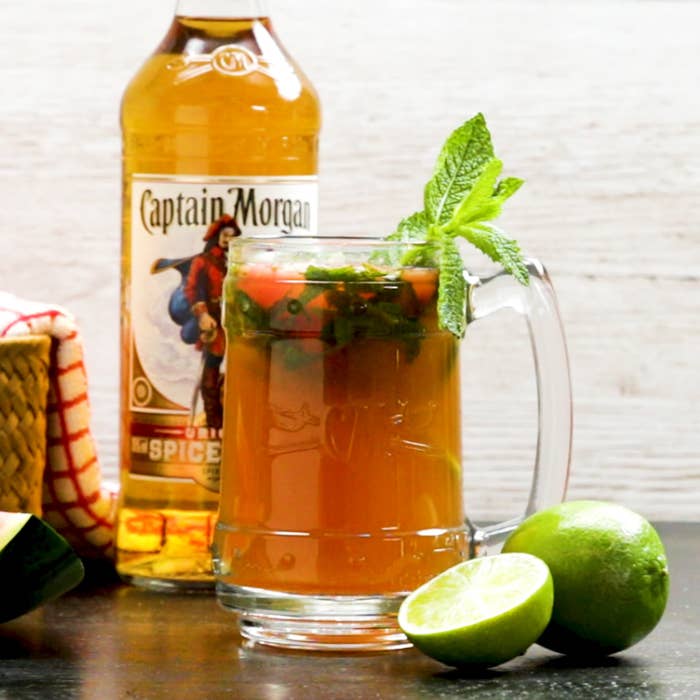 Serves: 2 (2 units per serve)
Ingredients
Mojito
100ml Captain Morgan Original Spiced Rum
10g Mint
2 tablespoons brown sugar
Juice of 2 limes
150ml soda water
10 watermelon and coconut ice cubes
Watermelon and Coconut Ice
300g watermelon
200ml coconut water
Lime zest and juice of 2 limes
Preparation
1. Blend watermelon with the coconut water and lime juice.
2. Pour into your watermelon wedge ice cube tray.
3. Freeze.
4. Muddle the lime juice, sugar, and mint leaves in a jug.
5. Pour cocktail into a tall glass and add a handful of watermelon and coconut ice cubes.
6. Garnish with fresh mint leaves.
7. Enjoy!