Trooper Eric Devers of the Ohio State Highway Patrol jumped out of his patrol car to respond to a car crash that ran the vehicle off the road. In the video, you can hear him resuscitate the man and save his life.
The police report stated that Devers "found the driver belted in the driver's seat, taking low, gasping breaths with eyelids half closed."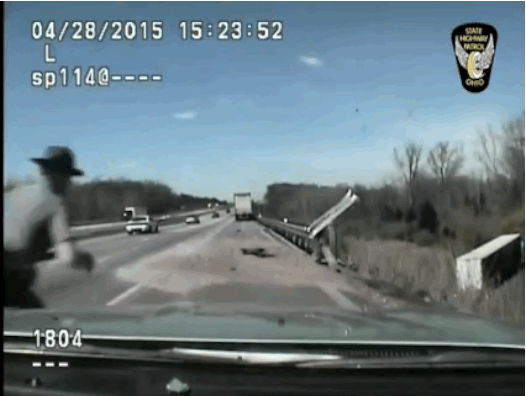 The driver, John Depue, then became unresponsive and quit breathing.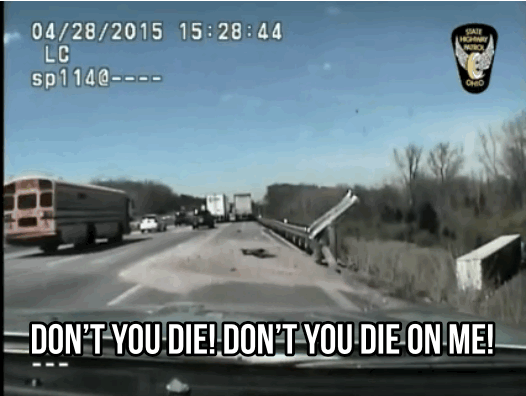 Devers immediately began performing CPR as a passerby stopped to help out. The officer was with Depue for nearly 12 minutes before EMS was able to arrive and ensure that the driver was stabilized.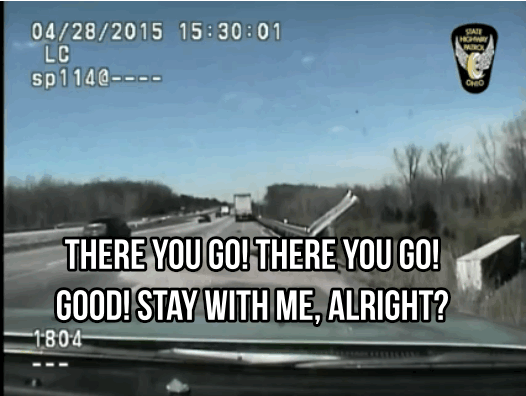 After the footage was released, Trooper Devers and John Depue were able to be reunited on Fox & Friends.
Devers then said, "I just did what I knew I had to do... The amount of outpour and support for all law enforcement and not just myself has been amazing."
BuzzFeed has reached out to the Ohio State Highway Patrol for comment.
Looks like there are no comments yet.
Be the first to comment!