Oscar Hernandez decided to get in on the action at a recent Arizona Rattlers dance break, and SLAYYYYYYEEEEDDD. The video has been viewed nearly four million times in a little over a day.
It turns out the Samoan "football player" was the choreographer, and actually choreographs routines for the NBA, NFL, AFL, WNBA, and cheer teams. He posted on Instagram, "IT WENT VIRAL IN 1 DAY CRAZY THANKS FOR THE LOVE YALL."
So basically, he was brought down by the CHEER GAWDS to spread the news of good dancing.
And now you have a new happy dance.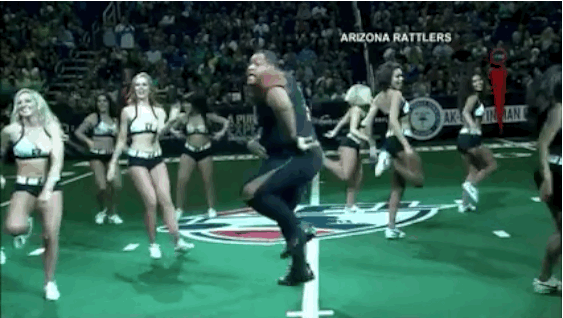 Looks like there are no comments yet.
Be the first to comment!