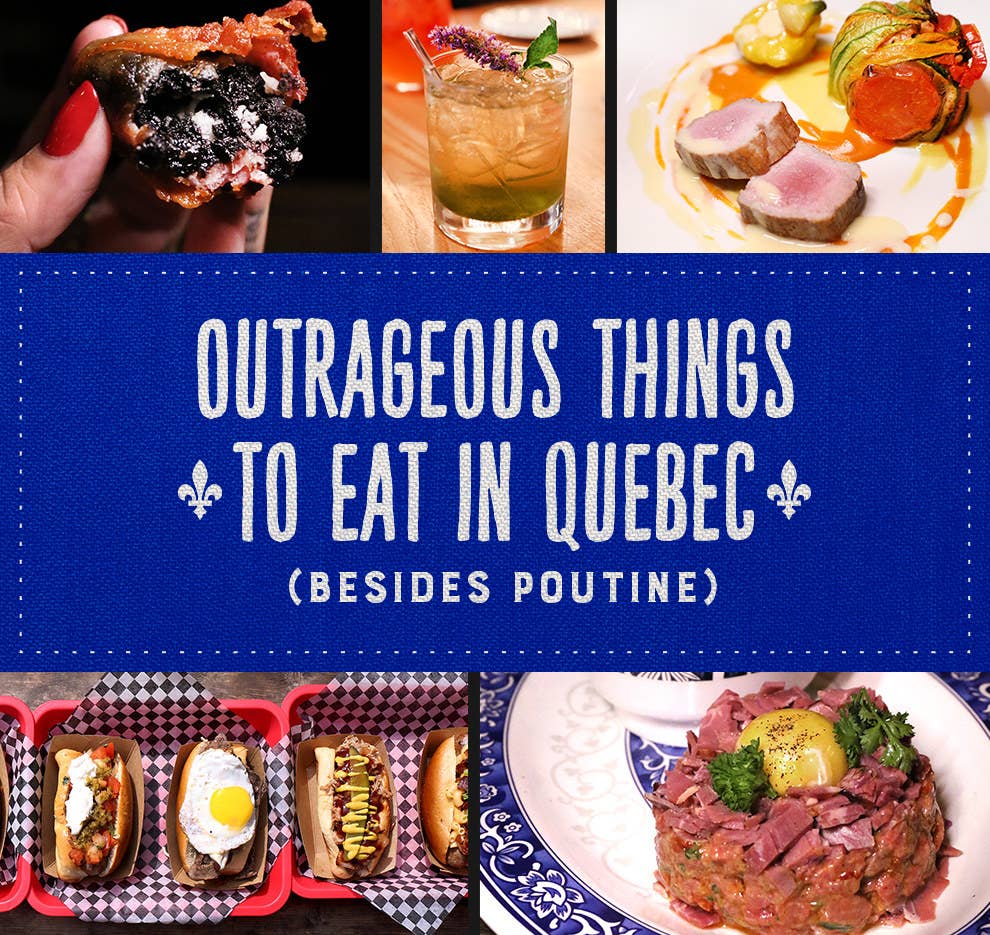 Poutine. Bagels. Smoked meat.
These are probably the foods that come to mind when you think of Quebec. But recently, Quebec's signature eats are taking a backseat to make room for the new wave of culinary innovation taking place in the province.
It's no wonder Canada's predominantly Francophone province, with its distinct cultural and linguistic identity, vast wilderness, and hip cities, has embraced gastronomy as a defining characteristic and hopped on the foodie bandwagon.
In a place known for its traditions and deeply rooted French history, there are many Quebecois chefs on the scene who are rethinking — even reinventing — traditional cuisine, their food as a vehicle for change and progress.
People are flocking to Quebec to get a taste of this new culinary direction and are quickly realizing there's much more to this province than their beloved classic fare. Instead, many of the dishes showing up tend to be somewhat outrageous. Outrageously amazing, that is. Instead of traditional tourtières (meat pies) and maple desserts, you'll be served seared foie gras with a chanterelle ragout or whelks (a type of sea snail) soaked in herbed butter.
Creating outrageous food isn't for shock value here — these local chefs are making a statement about Quebecois culture and cuisine. That there are no limits when it comes to what they can create, whether it's wedging a beef patty between two Krispy Kreme burgers or deep-frying an Oreo and wrapping it in bacon. Only in Quebec.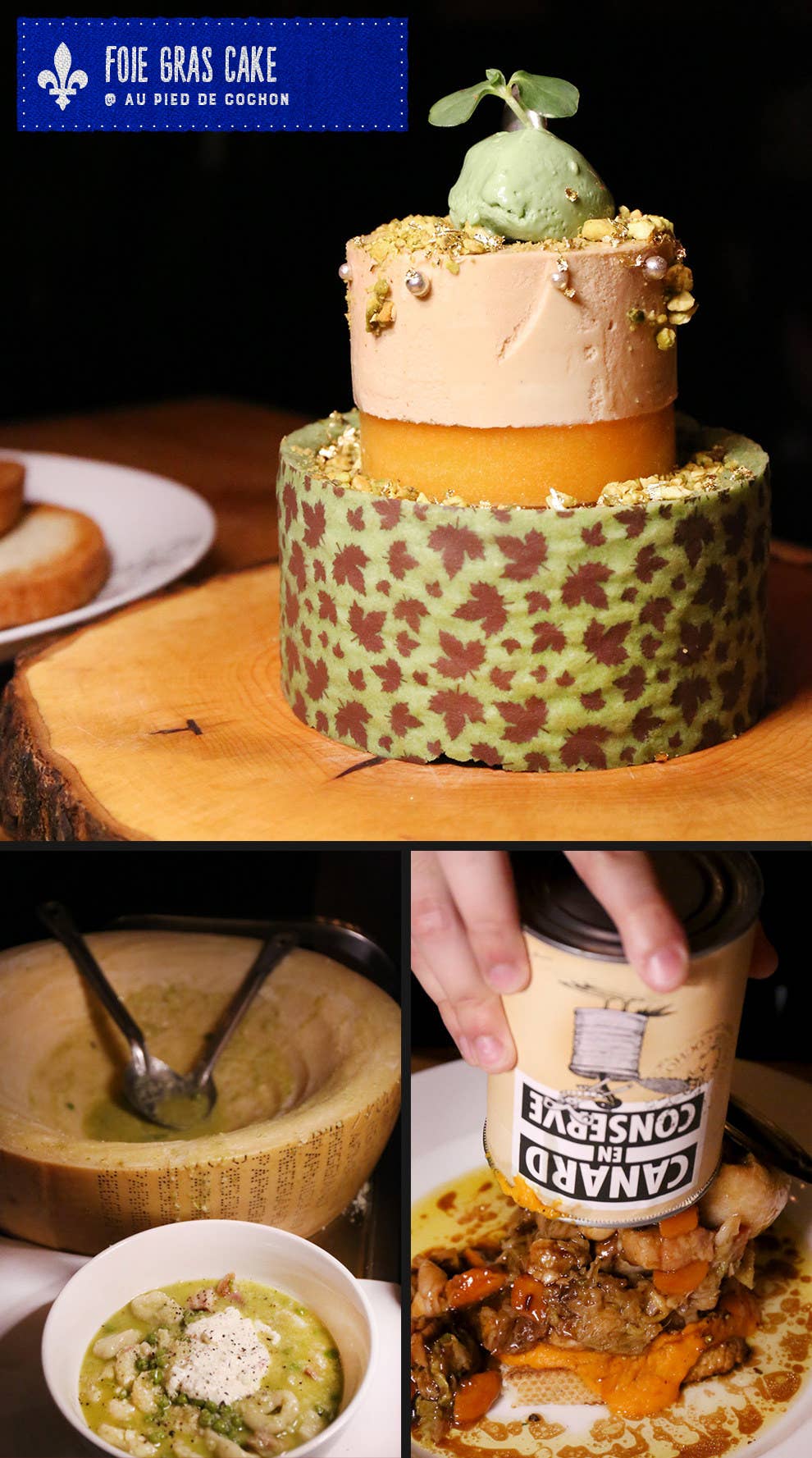 A meal at Au Pied De Cochon is basically the only meal you'll need for the day. Outrageous cuisine in excess is the strong suit of this Montreal institution. Their famous "Duck in a Can" is actually cooked and served in a tin can the server opens at your table. The garlic flower gnocchi is served inside of a giant parmesan cheese wheel and is just as cheesy and delicious as it sounds. Finally, the icing on the cake is, obviously, the foie gras cake. This insane meal in itself is layered with foie gras and chicken liver mousse, maple butter, apricot jelly, and pistachio cream. Bring your camera...and a very empty stomach.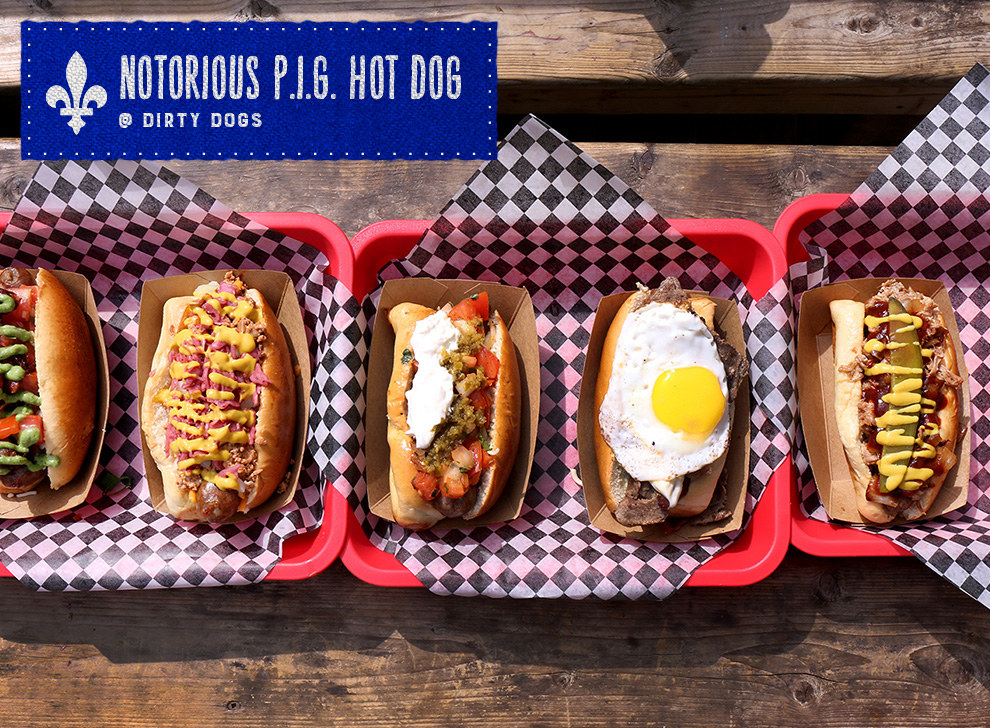 This hearty hot dog is packed with a delicious pork sausage, pulled pork, caramelized onions, BBQ sauce, and mustard, all topped with a pickle. Looking for something different? You can choose between beef, pork, and veggie dogs that are stuffed to the brim with their own unique toppings, including mac 'n' cheese, a fried egg, or kimchi. Dirty Dogs' Montreal storefront is the perfect place to grab a quick bite, but with all of the overflowing toppings you'll definitely want a fork and a bunch of napkins to help conquer this.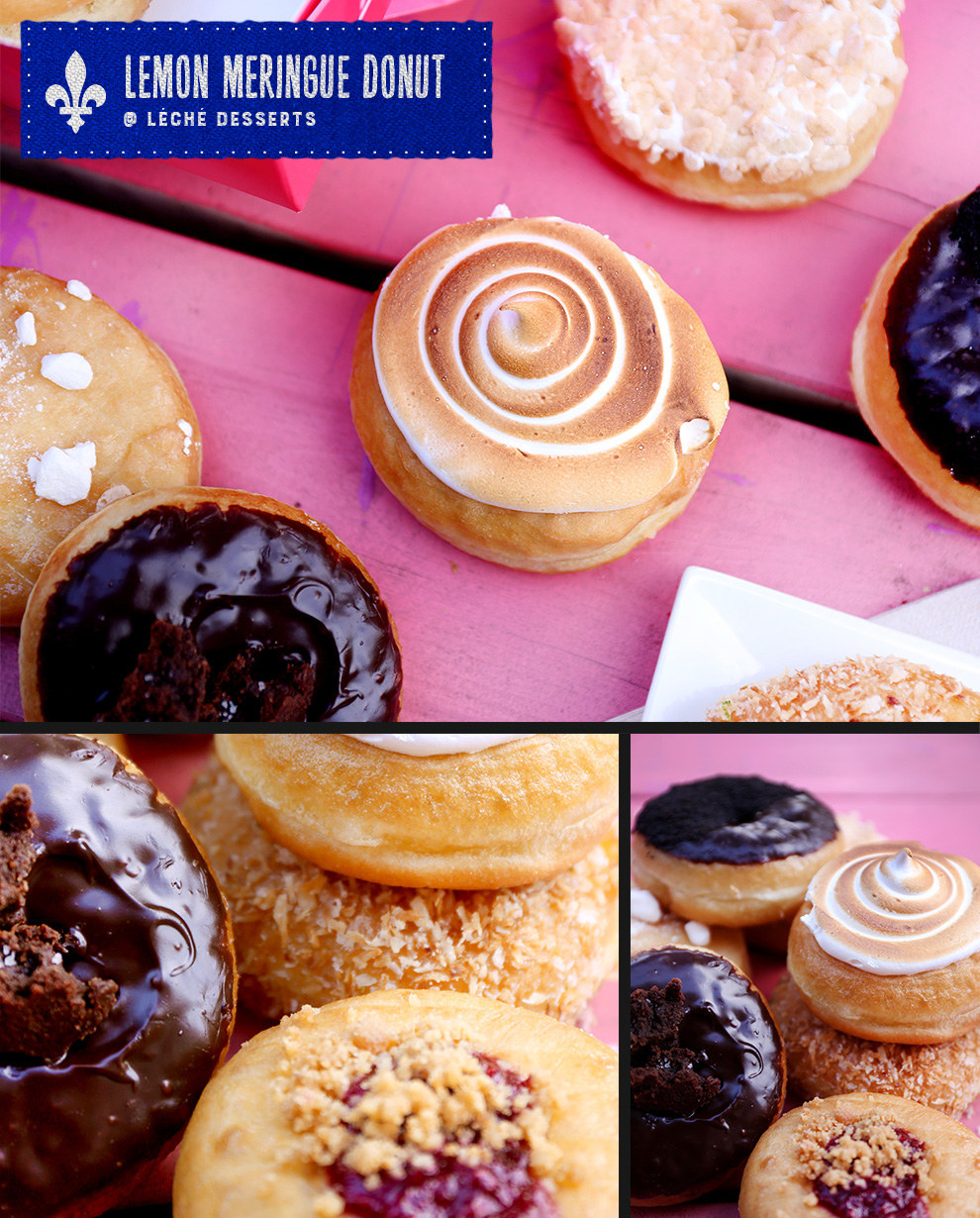 The large, fluffy donuts at Léché Desserts taste just as good as they look in their bright pink boxes. The lemon meringue donut is the perfect mix of marshmallow creaminess cut with tart lemon curd. They have some seasonal donuts — like strawberry shortcake in the summertime and Creamsicle in the spring — and then some mouthwatering classics year round, like PB&J and maple glazed. Their vibrant café in Montreal's trendy St. Henri area has an open kitchen, so you can take a peak at all of the pastry chefs baking up a storm and soak in the sweet aromas.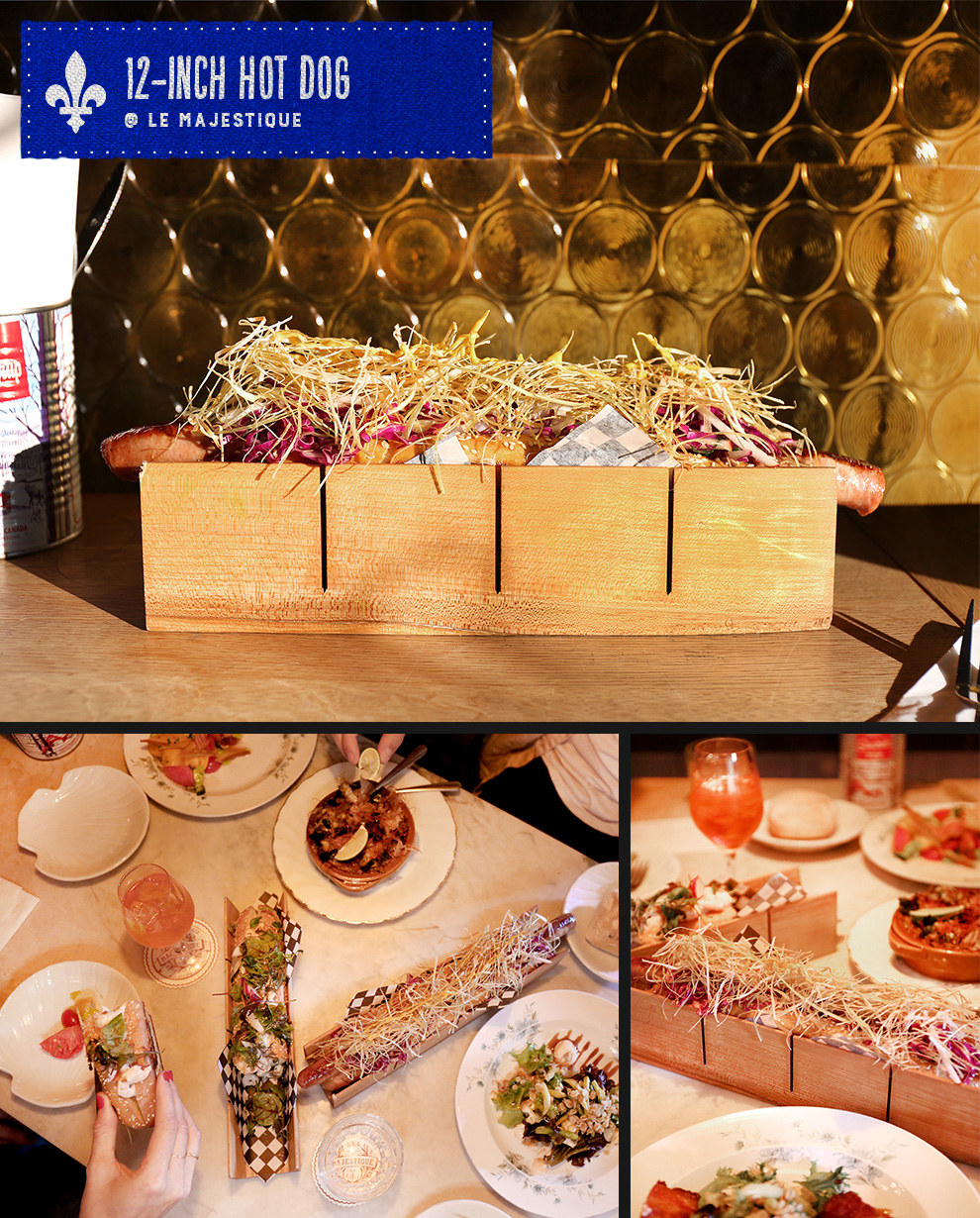 Definitely bring a few friends along to tackle the colossal 12-inch hot dog at Le Majestique: a pork sausage topped with red cabbage coleslaw and slivers of apple and fried onion, served in a wooden stand to hold this beast together. Every bite of this hot dog is more amazing than the last. The retro vibe of Le Majestique, located on Montreal's happening Saint Laurent Boulevard, is the perfect setting to enjoy a variety of their consistently great dishes, including the whelks (sea snails) drenched in herbed butter and the Matane shrimp roll on brioche.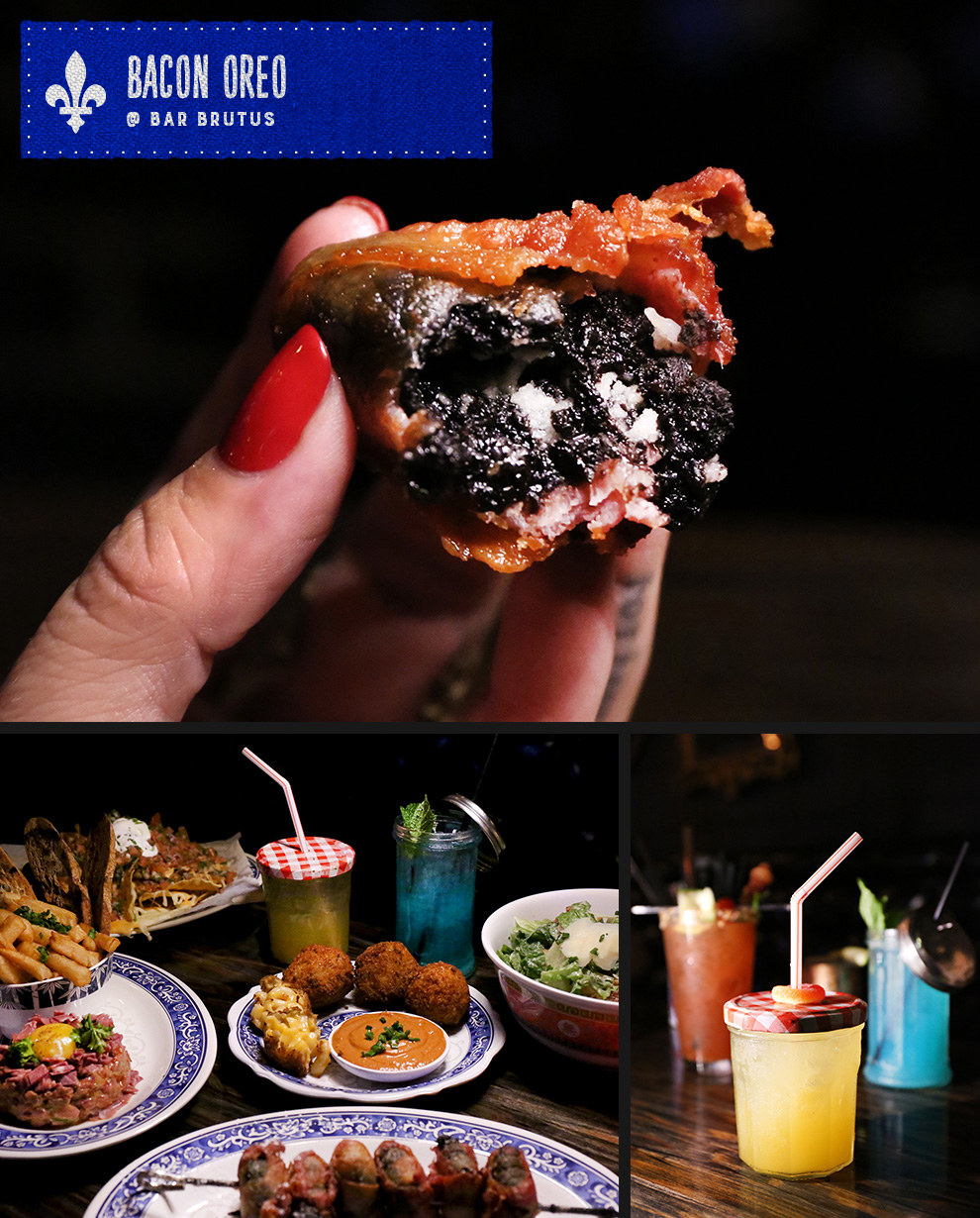 The team at Bar Brutus in Montreal's Rosemont-La Petite-Patrie neighborhood firmly believes the phrase "Bacon makes everything better," and with this, they've crafted a menu that includes bacon in every single item. If the mac 'n' cheese bacon balls and bacon nachos don't give you your bacon fill, wash it down with the "Bloody Brutus," a Bloody Caesar (the Canadian version of a Bloody Mary) garnished with a bacon rose. The highlight is, of course, the dessert: a skewer of six deep-fried Oreos wrapped in bacon.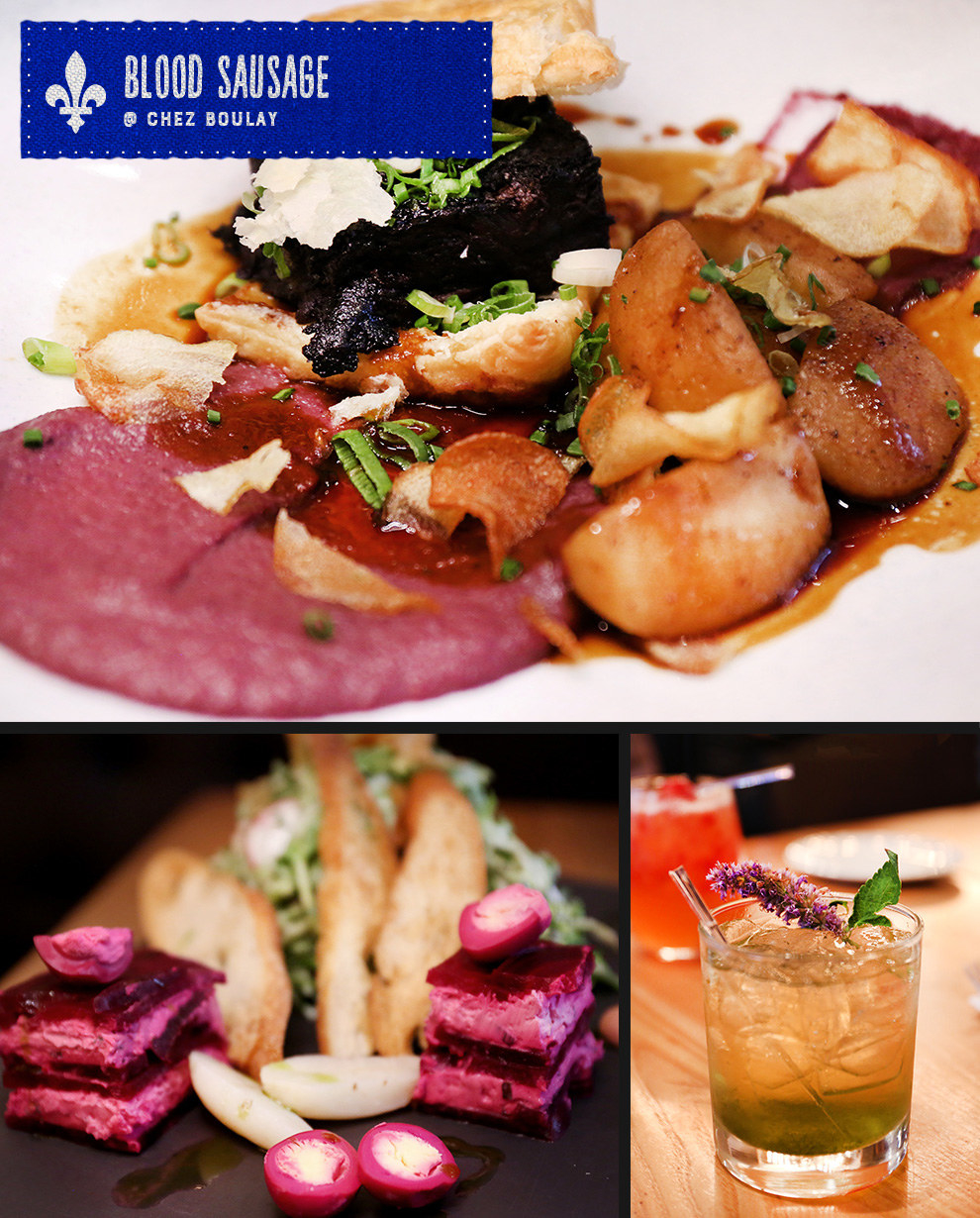 This hearty cabbage-and-leek blood sausage sits atop creamy blood pudding with boreal spices, potato puree, and roasted apples. You might be discouraged by the bold name of this dish, "The Blood Sausage," but rest assured it tastes incredible. This dish is just one of many Nordic-inspired meals at the wonderful Chez Boulay. The presentation is spot-on here; the beautiful beet salad features tiered layers of beets and goat cheese garnished with pickled quail eggs, while the cocktail is infused with absinthe and adorned with mint. The restaurant is situated on the popular Rue Saint-Jean in Quebec City, the perfect place to relax and indulge after a day of sightseeing in the old city.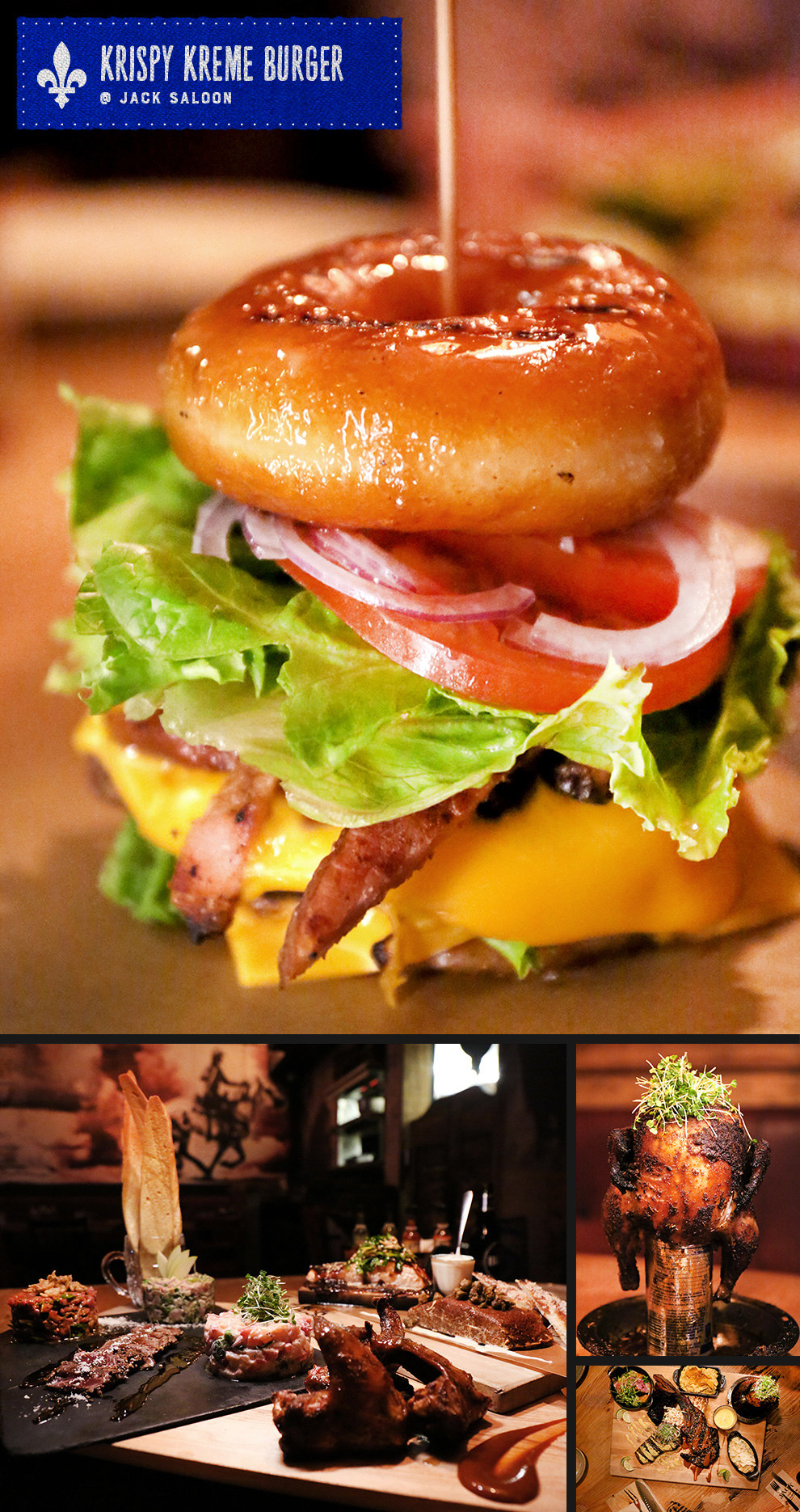 At first, you're not really sure how to approach your first bite of this unusual burger, an ingenious mix of sweet and savory. But as you go in for it, the glistening donut complements the patty so well that you'll wonder why you never thought of it yourself. Don't let the laid-back cowboy vibe of Quebec City's Jack Saloon fool you — Chef Dave Struggle has designed a menu that is both bold and unparalleled. Each dish that hits your table is better than the last. The cornish smoked Portuguese chicken and the cedar plank salmon are both highlights, along with countless others.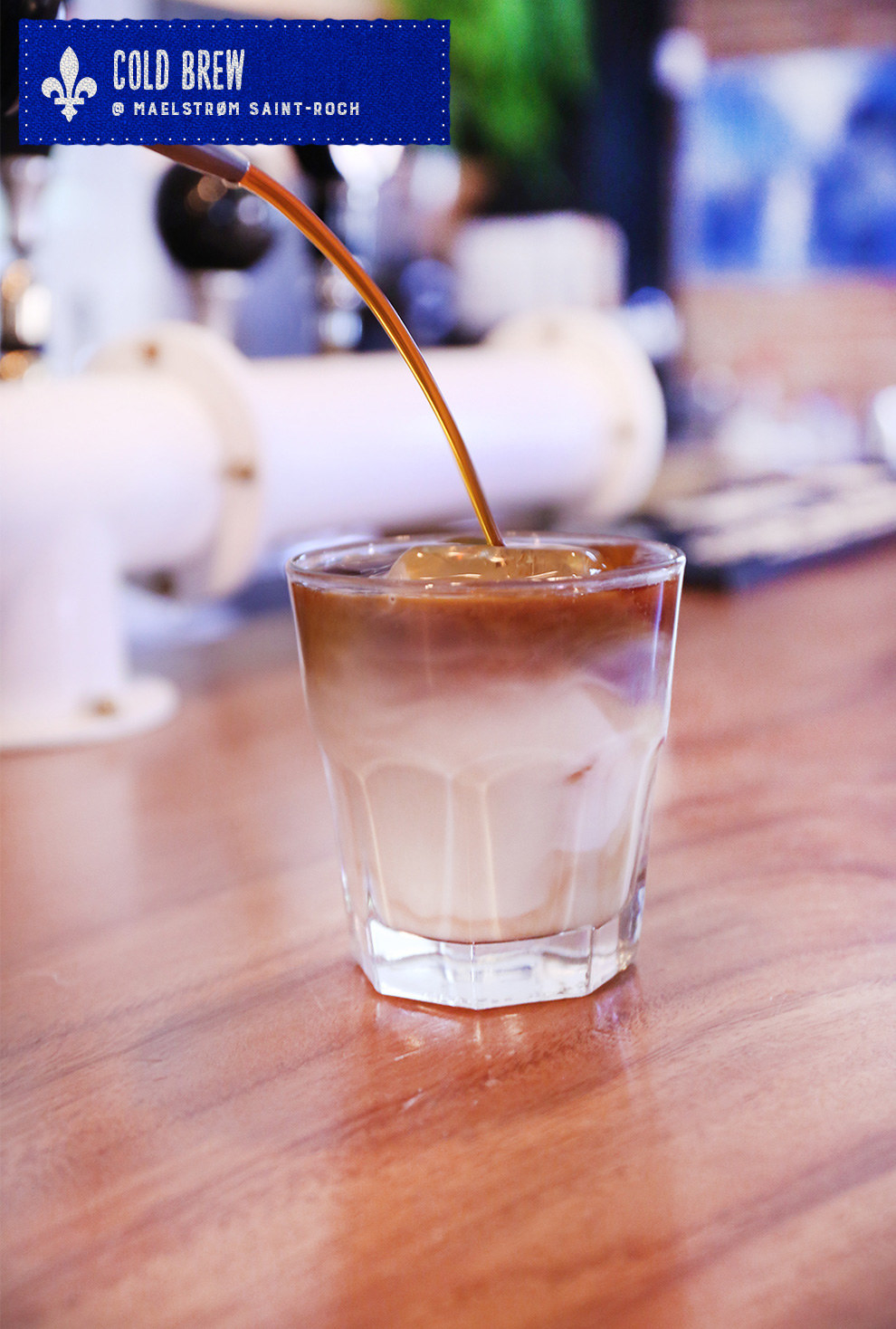 This exposed brick café in Quebec City's trendy downtown Saint-Roch area seamlessly transitions into a happening cocktail bar at night and always draws a local, hip crowd. Maelström Saint-Roch's house-made, wonderfully packaged cold brew can be enjoyed on ice, with milk, or, of course, in cocktails. One of the standout cocktails is the "Qu'es ce que tu croyais?" which translates to "What did you think you were getting?" with rum, lime juice, maple syrup, Maelström cold brew, stout, and bitters. The taste is outrageously smooth and aromatic, and it'll leave you with the perfect jolt throughout the day.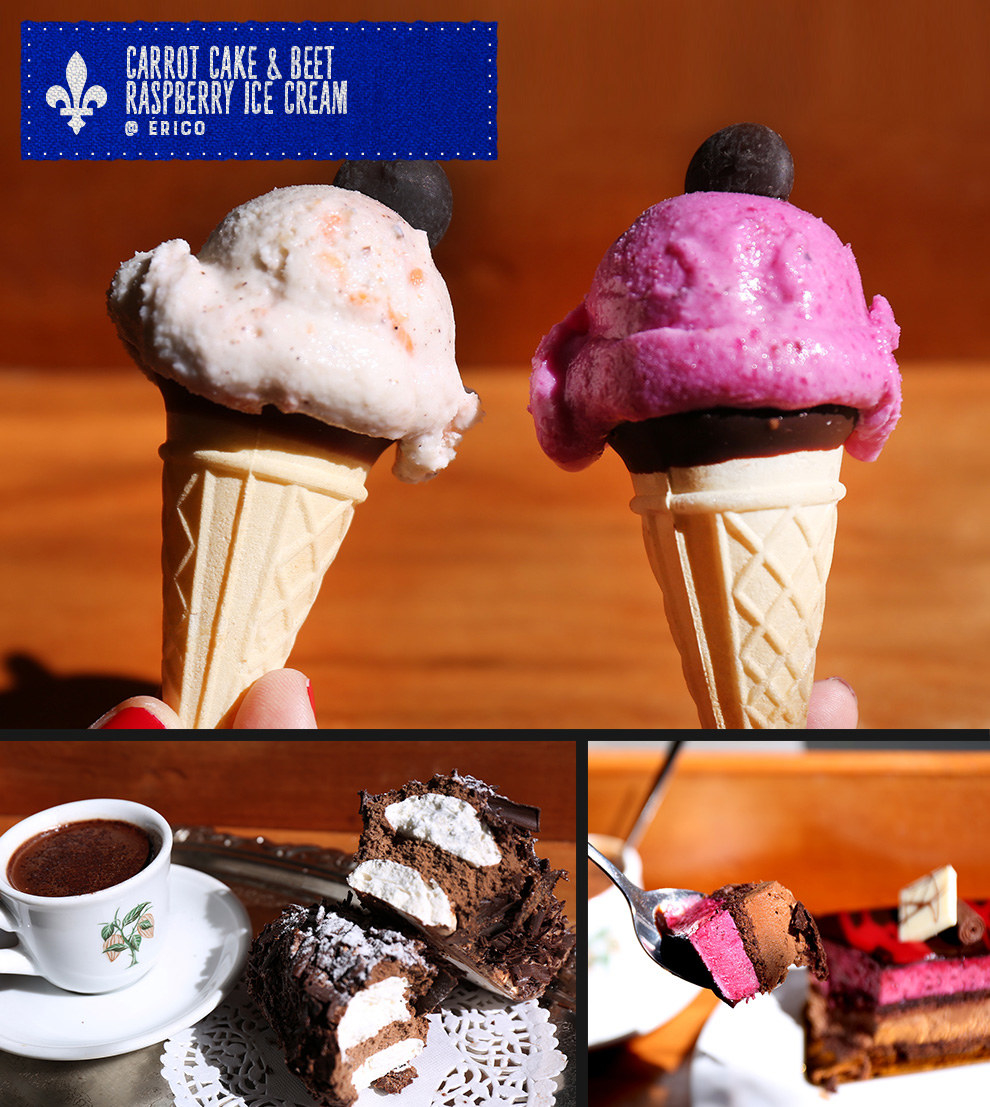 As soon as you step into Érico in Quebec City, you're hit with the glorious smell of melted chocolate. Érico has basically every type of treat imaginable, and everything is arranged adorably in the quaint store. Take your pick from the extensive hot chocolate menu or try a few of their unique ice creams in mini cones — the carrot cake and beet raspberry are surprise delights. Before you leave, check out the chocolate museum (!!) located on the other side of the shop.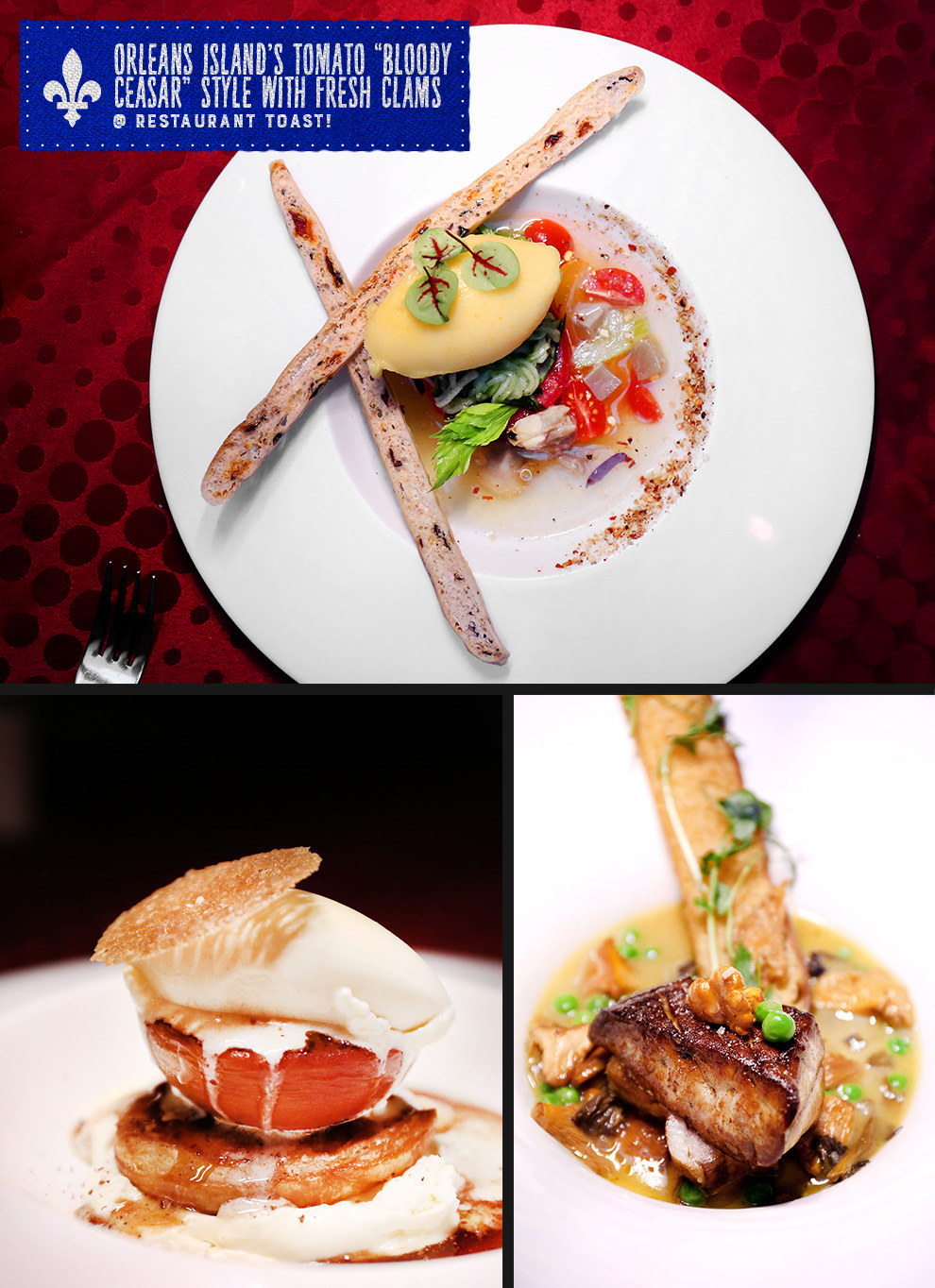 The refreshing clams dish at Restaurant Toast! is served in a cold tomato consommé with celery juice, black olives, cucumber, and lemon, with a dollop of yellow tomato sherbet on top. You'll want to slurp up every last drop at this Quebec City favorite. If you're in the mood for something indulgent, try the amazing seared foie gras and crispy confit pork belly with a chanterelle ragout. Satisfy your sweet tooth with the peach tart with sumac on a crispy palmier pastry, mascarpone cheese, cointreau caramel, and tobacco-infused ice cream. Yes, tobacco-infused ice cream.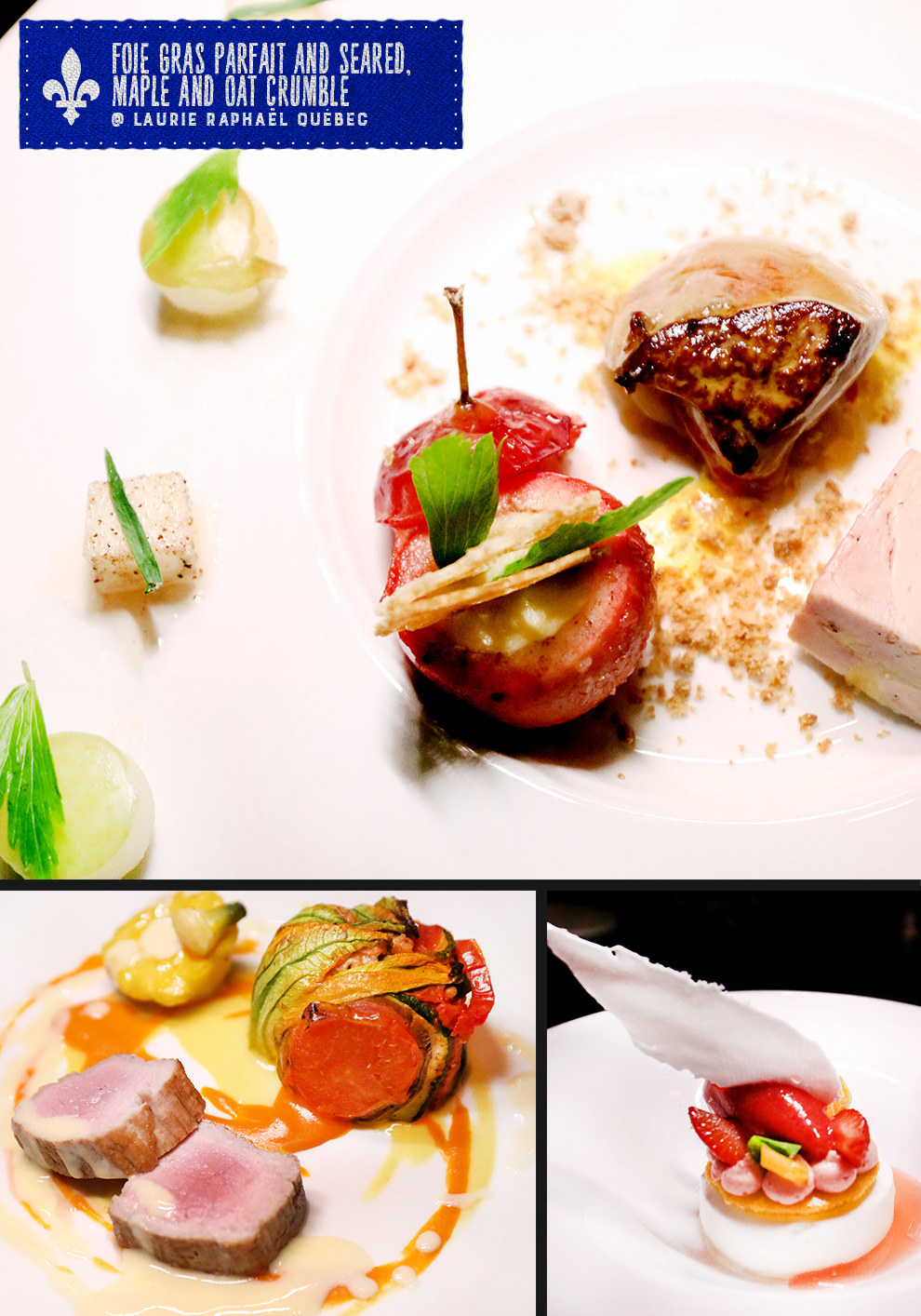 Upon entering Quebec City's Laurie Raphaël, you're escorted through a buzzing kitchen where chefs wave "bonjour!" — the first sign that you're in for a real experience. The next stop is the cocktail area where you're treated to a couple amuse bouches and delightful drinks. Finally, you're led into the main dining room where "oohs" and "aahs" can be heard from nearby tables. Guests can choose between three to five "themes" that include several inspired dishes, each presented in artistic fashion. The foie gras parfait with seared maple and oat crumble sits under the "heritage and traditions" theme and is just as mind-blowing as it looks.
All these meals are composed with just the right balance of both elegance and playfulness, which perfectly embodies the essence of Quebec. A blend of European charm mixed with cosmopolitan energy. Lining the cobblestoned streets of Quebec City and Montreal are restaurants where adventurous chefs gather like scientists in labs, hovered over stoves and playing with local ingredients, thinking up their next experiment.
Modern Quebecois cuisine combines traditional French techniques, local ingredients, and a modern sensibility — but most importantly, a stroke of imagination, resulting in an unexpected and often extravagant meal. This is what sets these chefs apart from those of the past and keeps drawing visitors to experience this avant-garde province for themselves. Because only in Quebec can you find cuisine with this level of outrageousness.
Keep exploring with Destination Canada.
Photographs by Aubree Lennon / © BuzzFeed