You can practically smell it as soon as you get off the airplane at St. John's International Airport: the fresh saltwater...the earthy soil... There's something new brewing here, in this region that pays homage to its rich history while also adapting to modern times.
St. John's, Newfoundland and Labrador, is the most easterly city in Canada, and with the Atlantic Ocean in its backyard, this spot has access to some of the freshest seafood on the planet.

Cod is where Newfoundland and Labrador's obsession with seafood started, and it remains the predominant fish in the province. Today, it's transformed in local restaurants and homes into cod fritters, fish and brewis, salted cod, cod cakes, panfried cod, and countless other variations you could've never imagined would taste so good. But rewind to the 16th century when this fish actually started much of the industry in the area when French and English settlers sailed across the Atlantic to take part in the migratory cod fishery.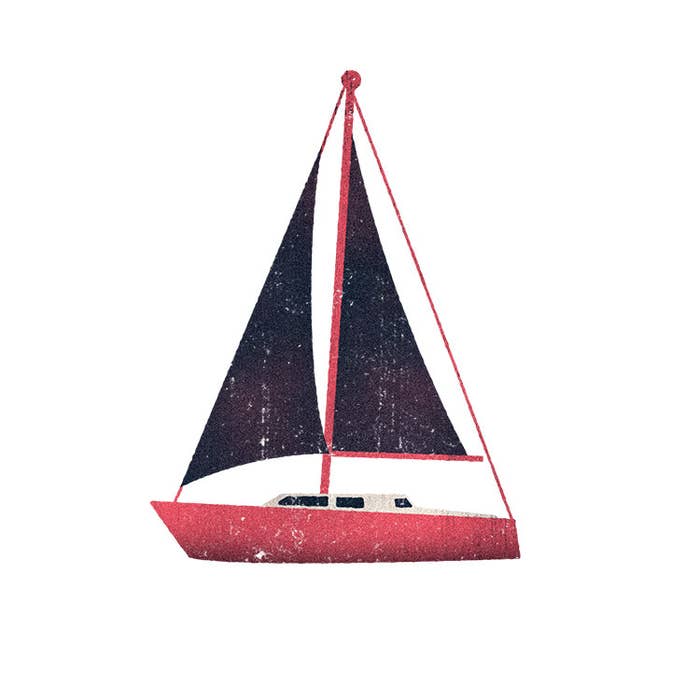 Historically, the endlessly long and harsh winters in this region meant food was less something to be creative with and more so a necessity to keep a family nourished throughout the winter months. The average diet consisted of local seafood, game, salted cod, and hardy root vegetables, all resources caught and foraged from the bountiful but temperamental land and sea.
Now, Atlantic Canada is witnessing a culinary renaissance like never before — and St. John's is leading the charge. Many beloved young chefs have returned home to the Newfoundland and Labrador city after perfecting their craft abroad, where they recognize the value of local ingredients and using what's available on your doorstep. These resourceful chefs are redefining the "farm to table" and "sea to plate" scene, where literally everything that appears on your plate (down to the sea salt flakes) is either caught, hunted, or foraged from the land and the sea.
A quick walk down the main drag on Water Street makes this culinary renaissance quite apparent. A new breed of chefs returned home to open innovative restaurants in St. John's and across Atlantic Canada, having rediscovered the blueberries they picked as children, the urchins they avoided stepping on, and the "boil-ups" they had with their families. They returned home to give new life to cod and capelin, two fish that have defined the region for centuries. And now, numerous world-class restaurants focusing on fresh and local cuisine line the colorful, hillside streets of the harbor, with new ones popping up every year.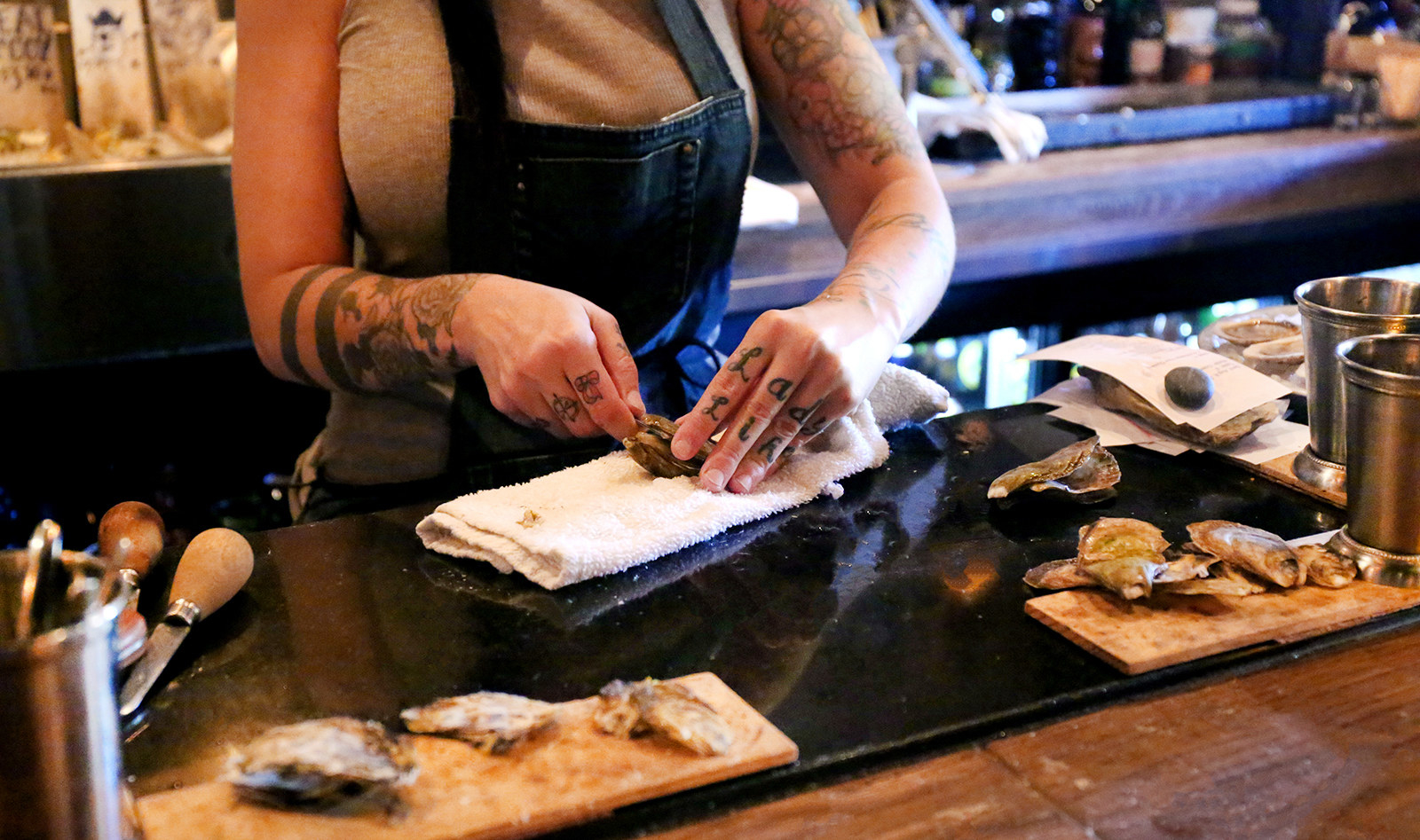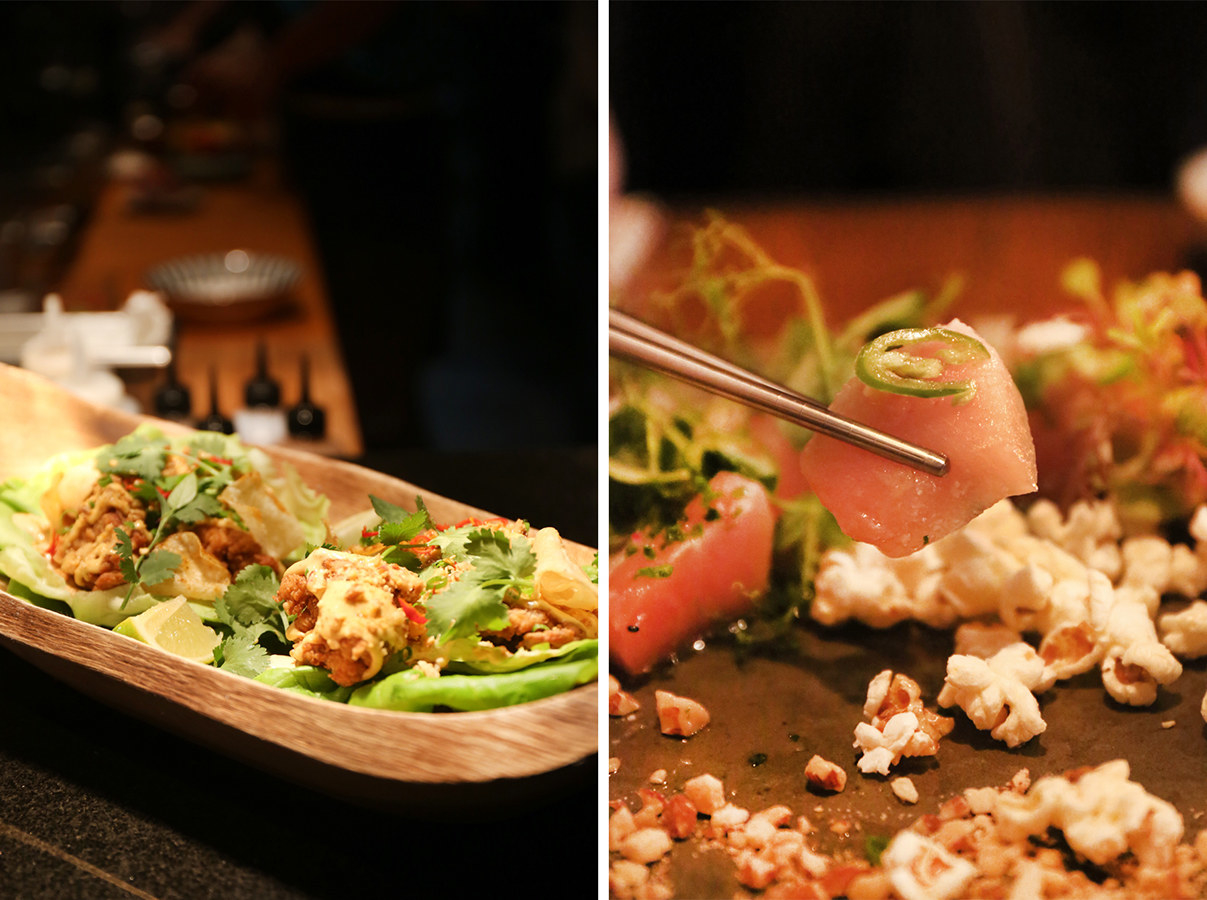 The Adelaide Oyster House opened two years ago on Water Street and has quickly become a neighborhood favorite. Its hip interior has all the elements of a trendy restaurant: reclaimed wood, filament lightbulbs, a noticeably attractive crowd, and, of course, A+ food. Start your meal off with a round of freshly shucked oysters sourced from Prince Edward Island and New Brunswick. Nosh on a variety of delicious share plates while sipping on incredibly unique cocktails with an assortment of unusually delicious ingredients including cedar, egg yolk, and cardamom. Bottoms up!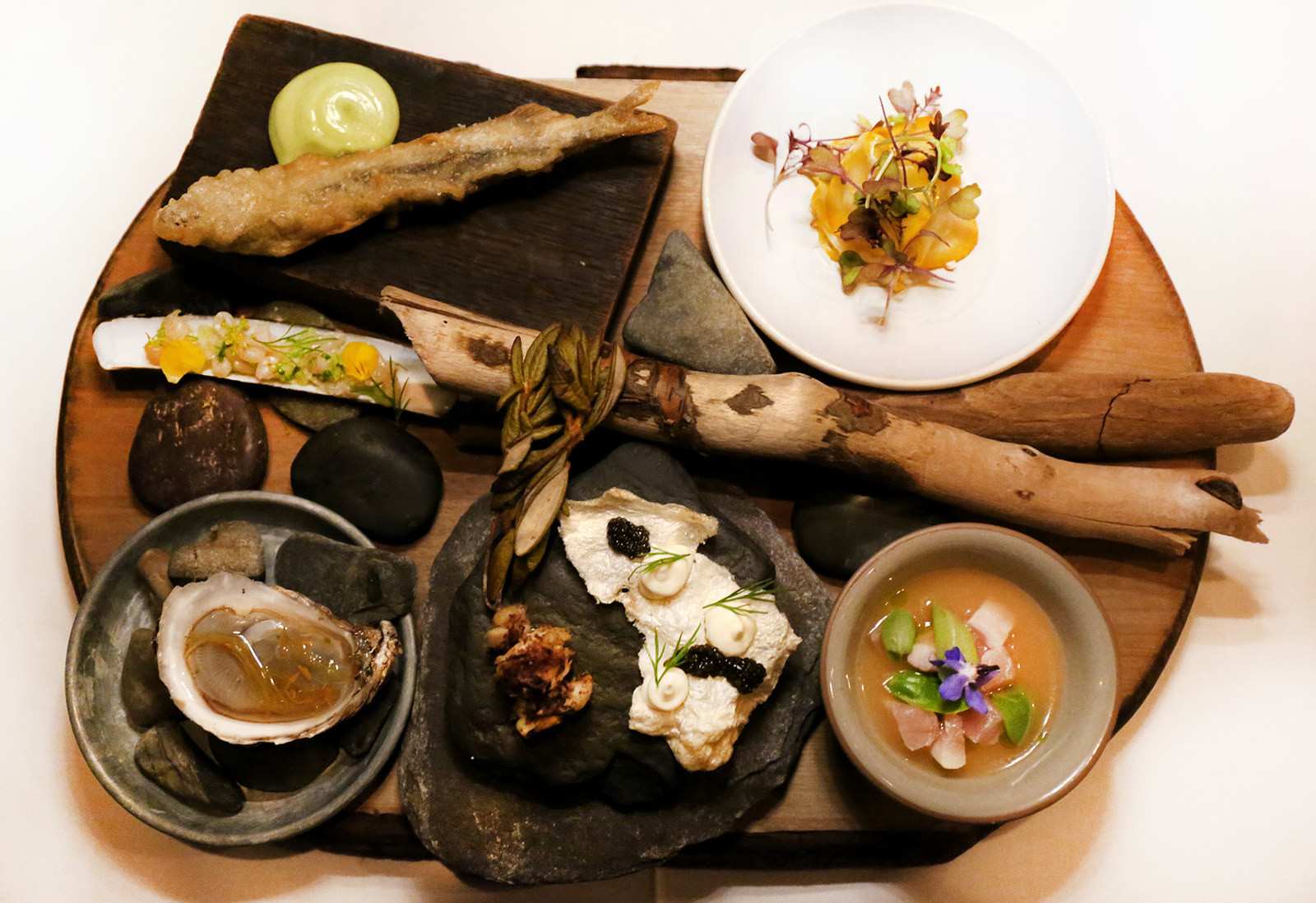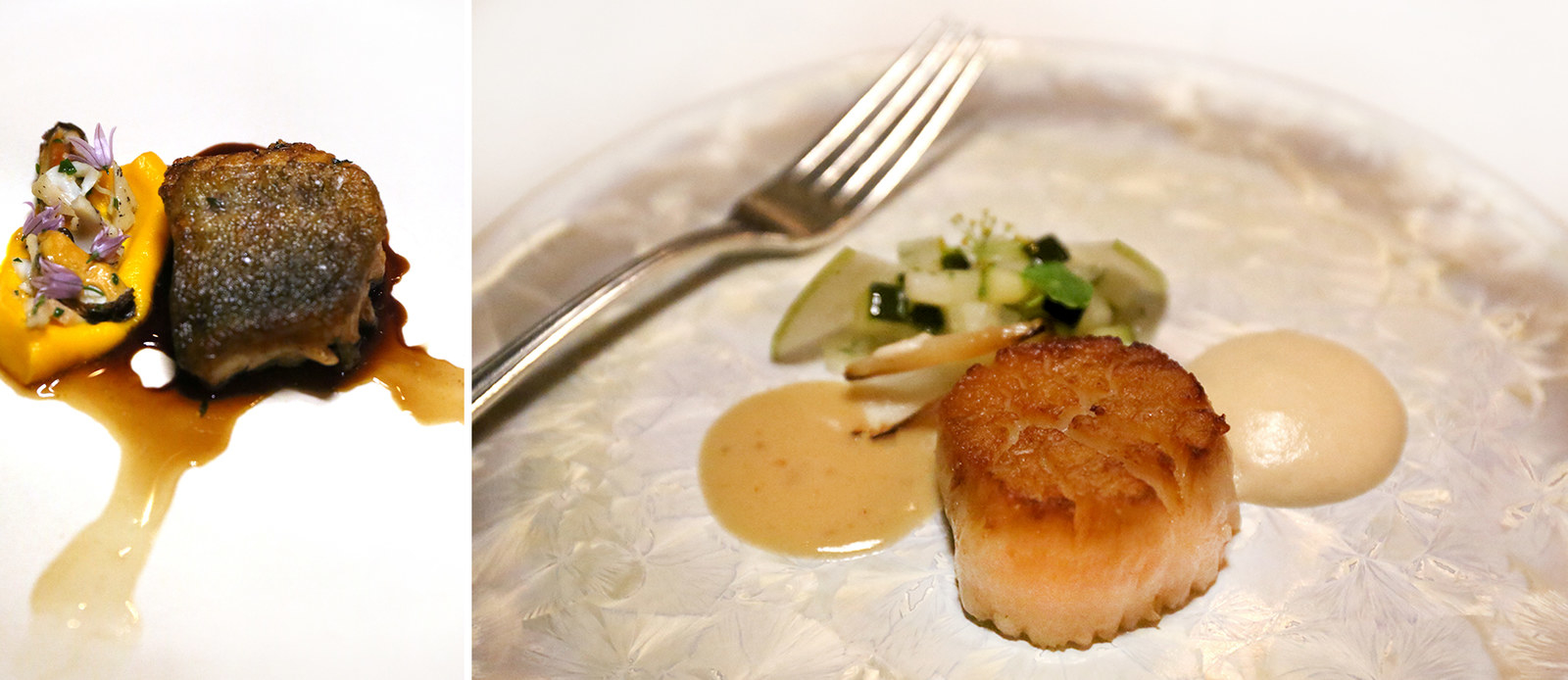 Widely considered one of the best restaurants in Canada, Raymonds definitely lives up to the hype. Following a 10-year, cross-continental culinary adventure, working in various kitchens across Canada and the US, chef Jeremy Charles returned to St. John's to create extraordinary Nordic-inspired, locally sourced food. Guests can choose between a five- or seven-course tasting menu with wine pairing or full a la carte menu. Well-informed servers give you a detailed rundown of what's on your impeccably presented plate (often made from driftwood or stone) and where exactly everything was foraged from while you sit back and partake in pure deliciousness.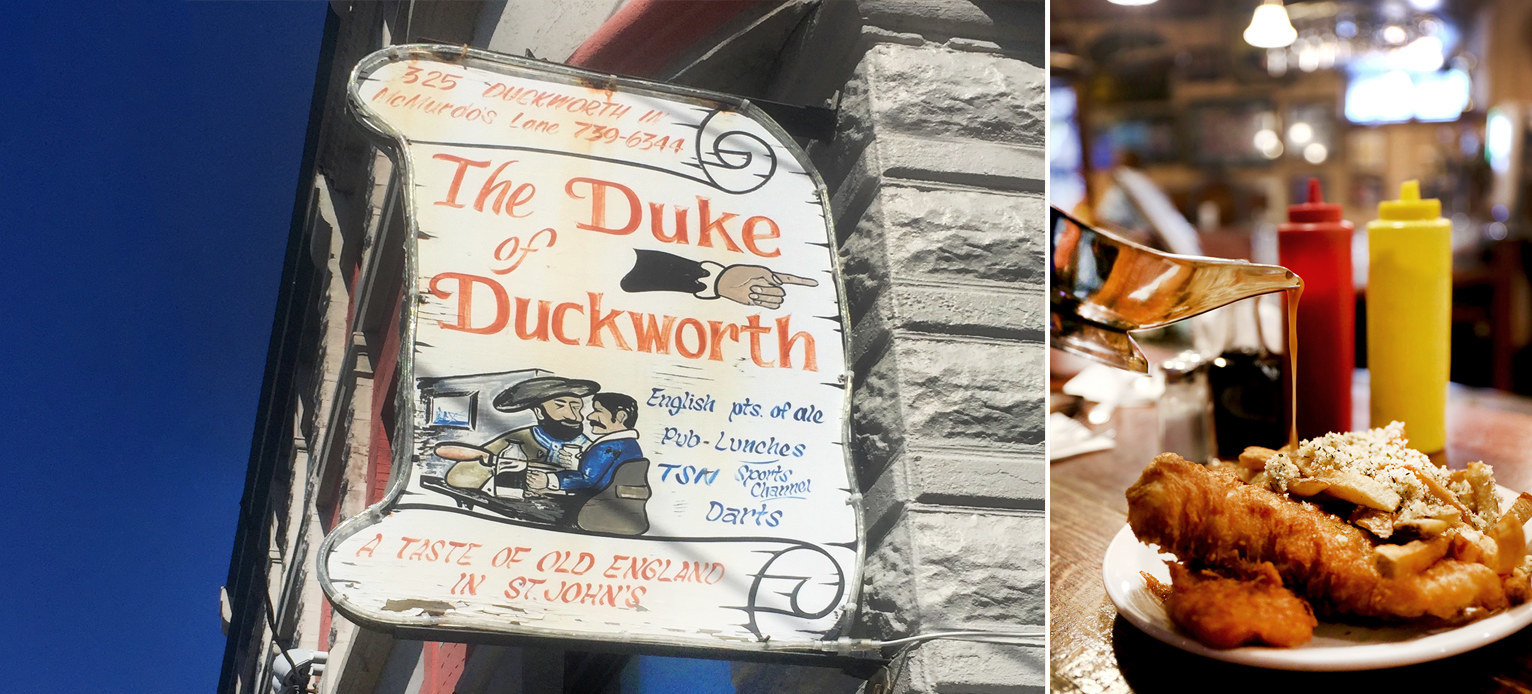 The Duke of Duckworth, a classic, local-frequented bar, promises the best fish and chips in town and doesn't disappoint. Tucked away in an alleyway, it's the perfect local hidden gem. The welcoming bartenders will make you feel right at home, and it's a no-brainer when it comes to what to order. The famous fish and chips are served with stuffing and a boat of gravy to pour over the plate. Before we took our first bite, the friendly bartender exclaimed, "You're gonna be in a fish coma for sure." She was totally right, but it was 100% worth it.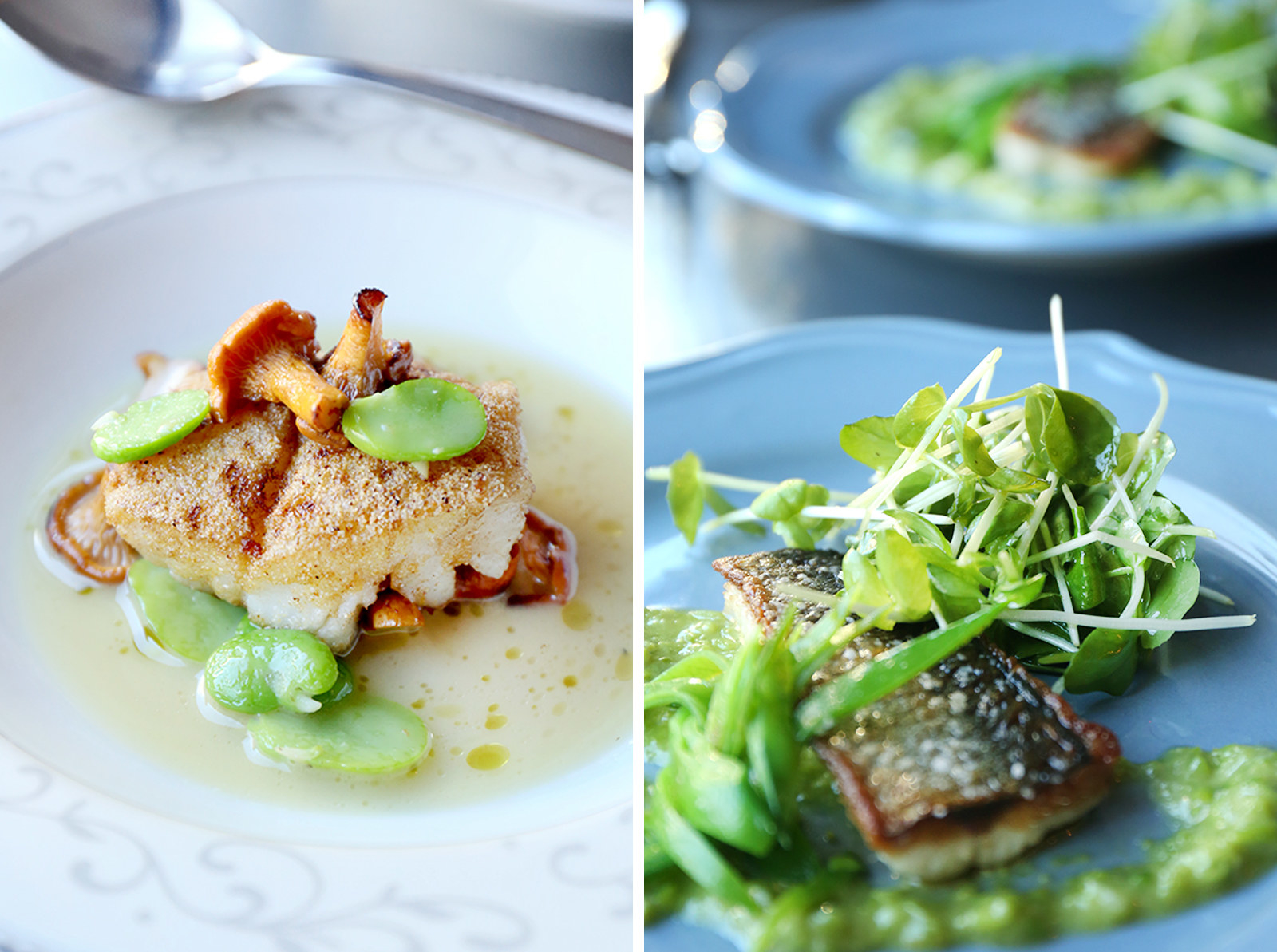 This unassuming, colorful restaurant below Mile One Centre (the city's hockey arena and entertainment venue) dishes out world-class cuisine. The husband-and-wife team at Chinched Bistro creates delectable small plates and specialty cocktails with a Newfoundland twist. Chefs Michelle LeBlanc and Shaun Hussey understand the value of creating delicious food with local, seasonal ingredients that were picked fresh that week — like the chanterelles that garnished our mouthwatering pan-seared cod and the seafood fritto misto with lightly fried local capelin and a side of honey and chili peppers. You'll leave Chinched Bistro completely satiated and wondering when you'll be back next.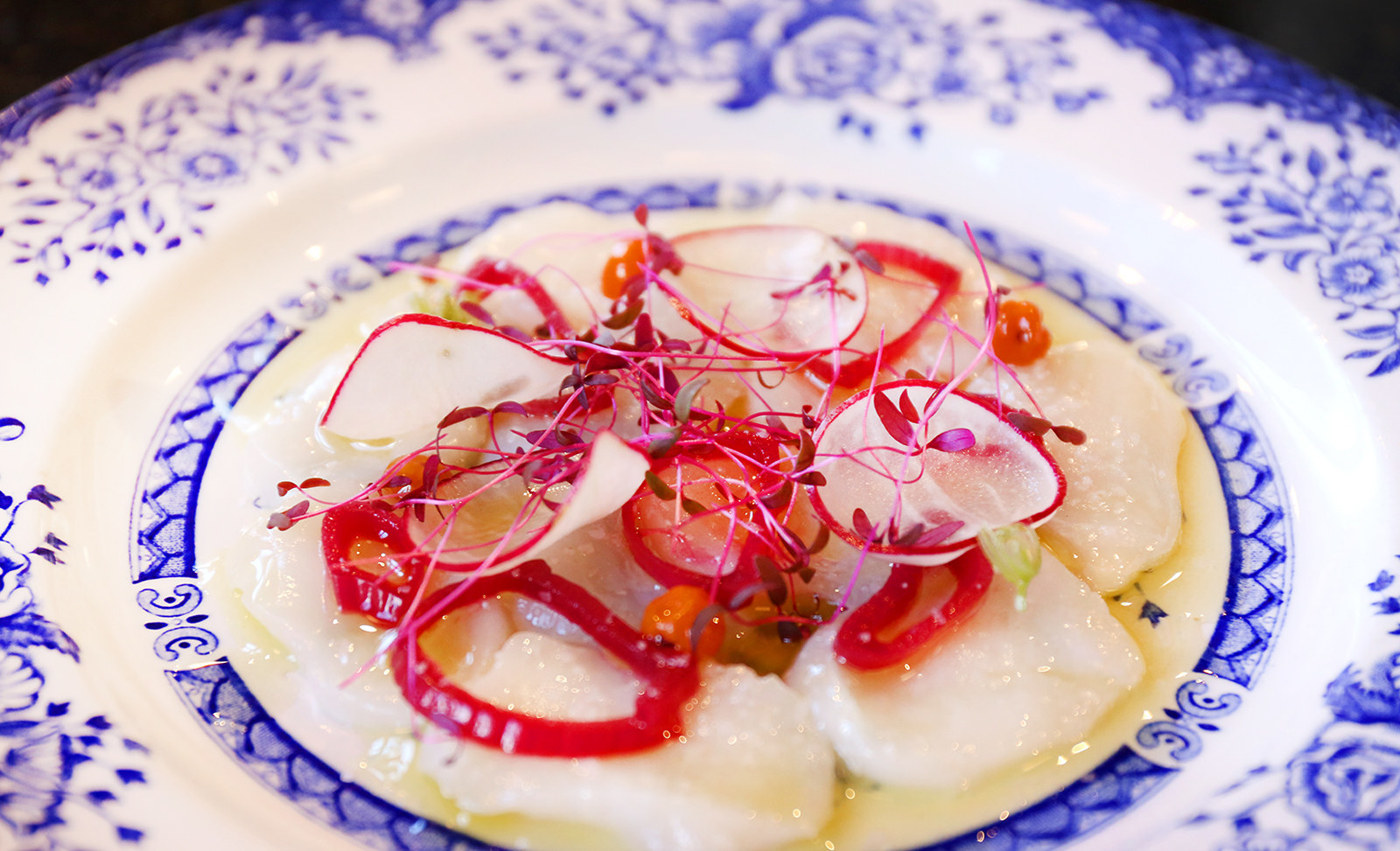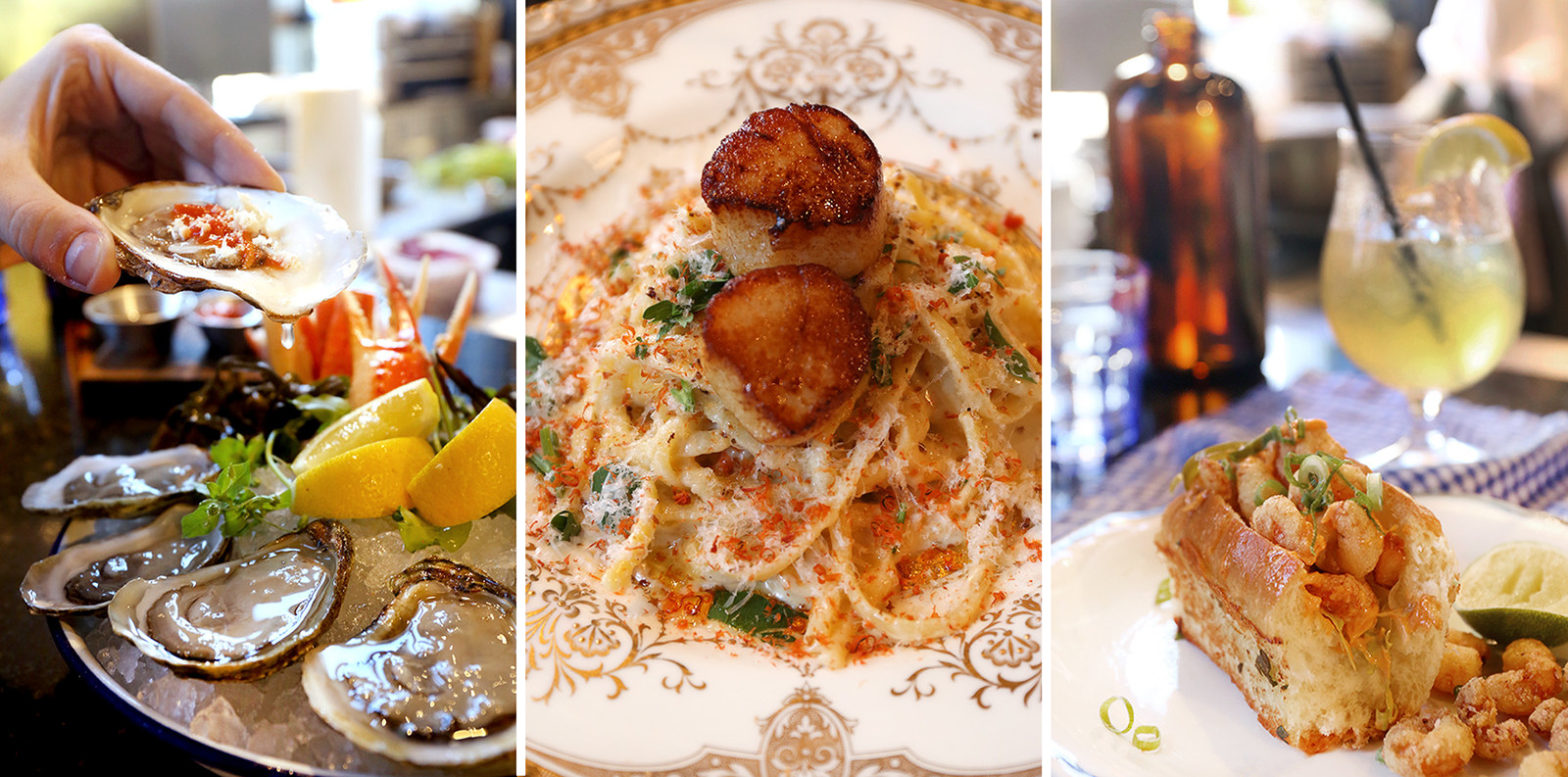 Chef Jeremy Charles and Raymonds restaurant manager and sommelier Jeremy Bonia opened this now-five-star restaurant on Water Street to offer guests a more casual dining option. The Merchant Tavern offers bar seating that surrounds the inventive open kitchen dishing out exquisite local and sustainable meals. The dark wood paneling and high ceilings with natural light pouring in make the space feel airy and comfortable. The food is simple and incredibly tasty. We devoured the Newfoundland and Labrador scallop crudo with dogberries and pickled beets and loved the smoked scallop roe carbonara (with dehydrated roe shaved over your dish like parmesan!). All completely divine.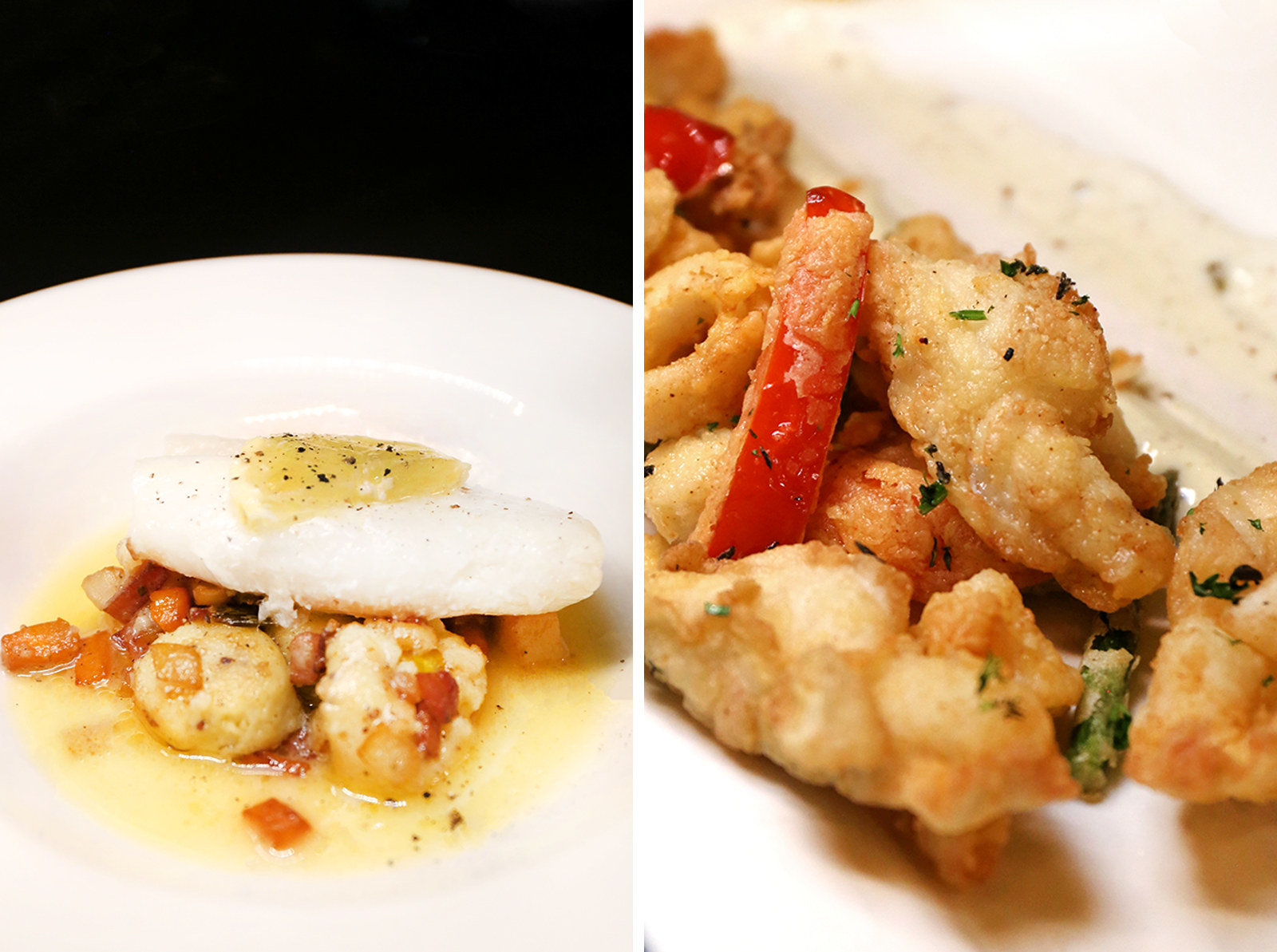 Set in a historic building just above downtown, Bacalao was one of the first restaurants to help establish the St. John's fine-dining scene nine years ago. It still remains one of the best as they continue to innovate and find new approaches on traditional Newfoundland and Labrador dishes. The name of the restaurant, Bacalao, is the word for salt cod throughout much of the world, and this staple fish was the inspiration for the restaurant to create their own interpretations of Newfoundland cuisine. We were pretty fond of these appetizing interpretations in the local fritto misto and the salted cod poached in lemon over Parisian gnocchi. It's clear from the food and the charm of the place that Bacalao is simply timeless.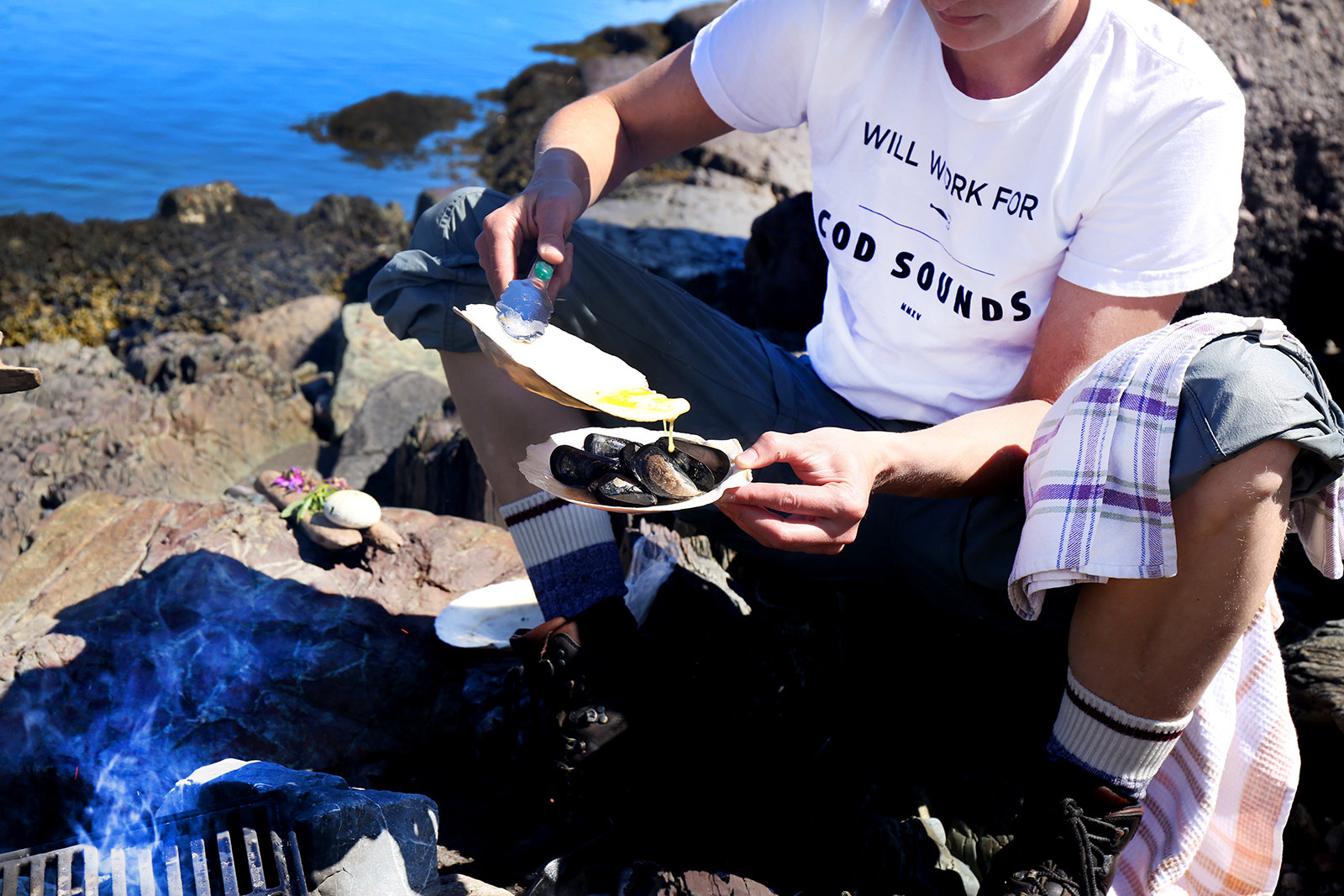 You can walk out your front door and find all the food you could possibly need in Newfoundland and Labrador. This is the underlying premise of Cod Sounds, a culinary excursion company that takes the idea of "hunt and gather" to a whole new level. Cod Sounds encourages you to embrace old techniques of foraging for food, demonstrated by the incredible Lori McCarthy and her trusty team as they handpick mussels from a shallow bay, make tea from dried herbs, and pick sea urchins off rocks. You can't get any fresher than this. Lori and her team supply most of the local restaurants with their core ingredients, including scallops, mussels, sea urchin, snails, and cod. But Lori's passion goes far beyond pleasing the palette; she's focused on using local resources to alter the food scene and improve the local economy, for the greater good of Newfoundland and Labrador. And after tasting the homegrown finds fresh from the Atlantic, that's a goal we can get behind.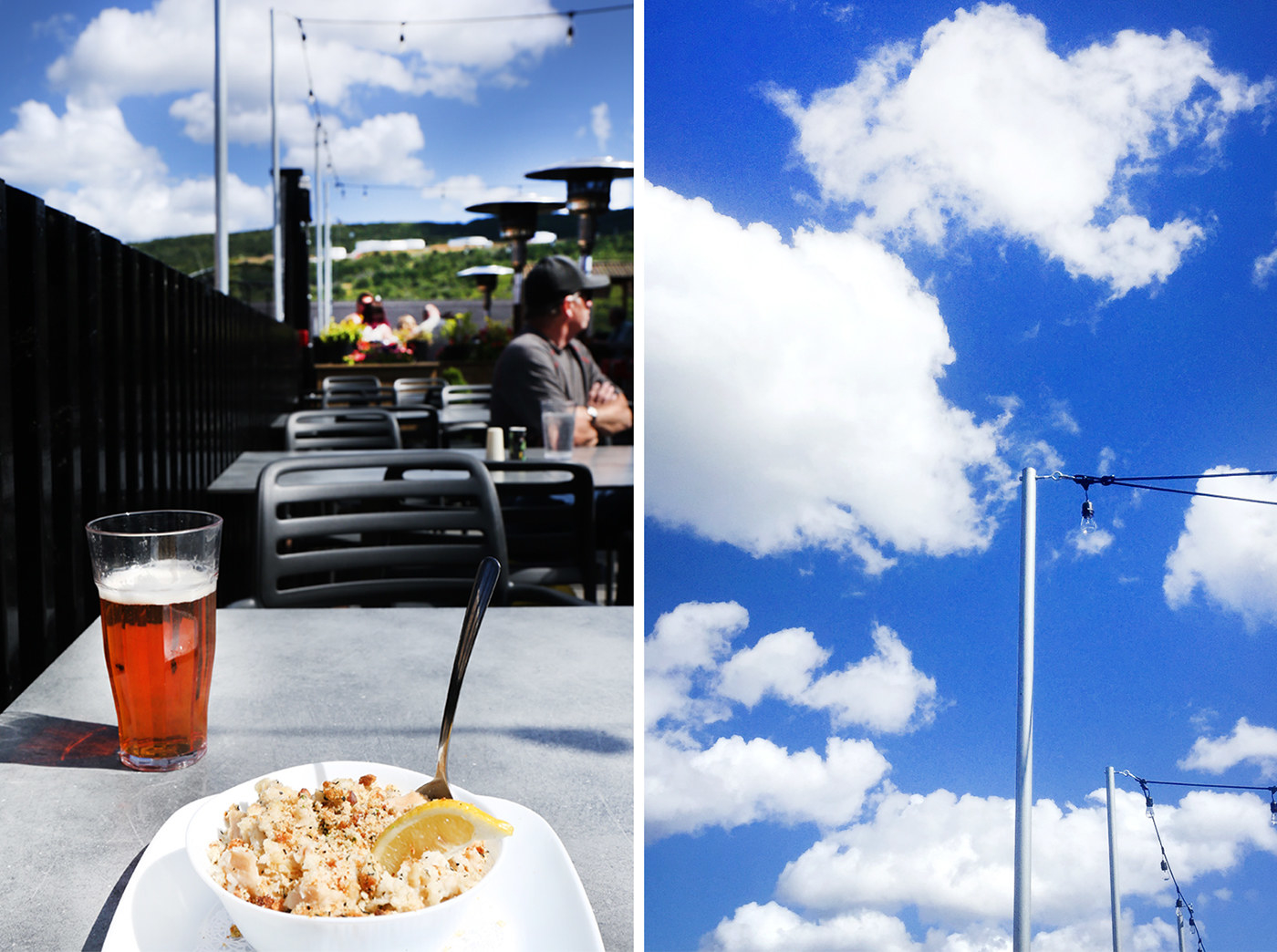 This classic Irish pub on George Street has just about every beer imaginable. It's no wonder the folks from O'Reilly's also own Yellowbelly Brewery — one of the best craft breweries in Canada. Beer isn't the only thing they do well here; their fish and brewis, a traditional Newfoundland and Labrador favorite consisting of cod and hard bread, is the perfect complement to your cold one. They feature live music acts every night of the week, and the open roof is ideal for enjoying the tunes in the sunshine.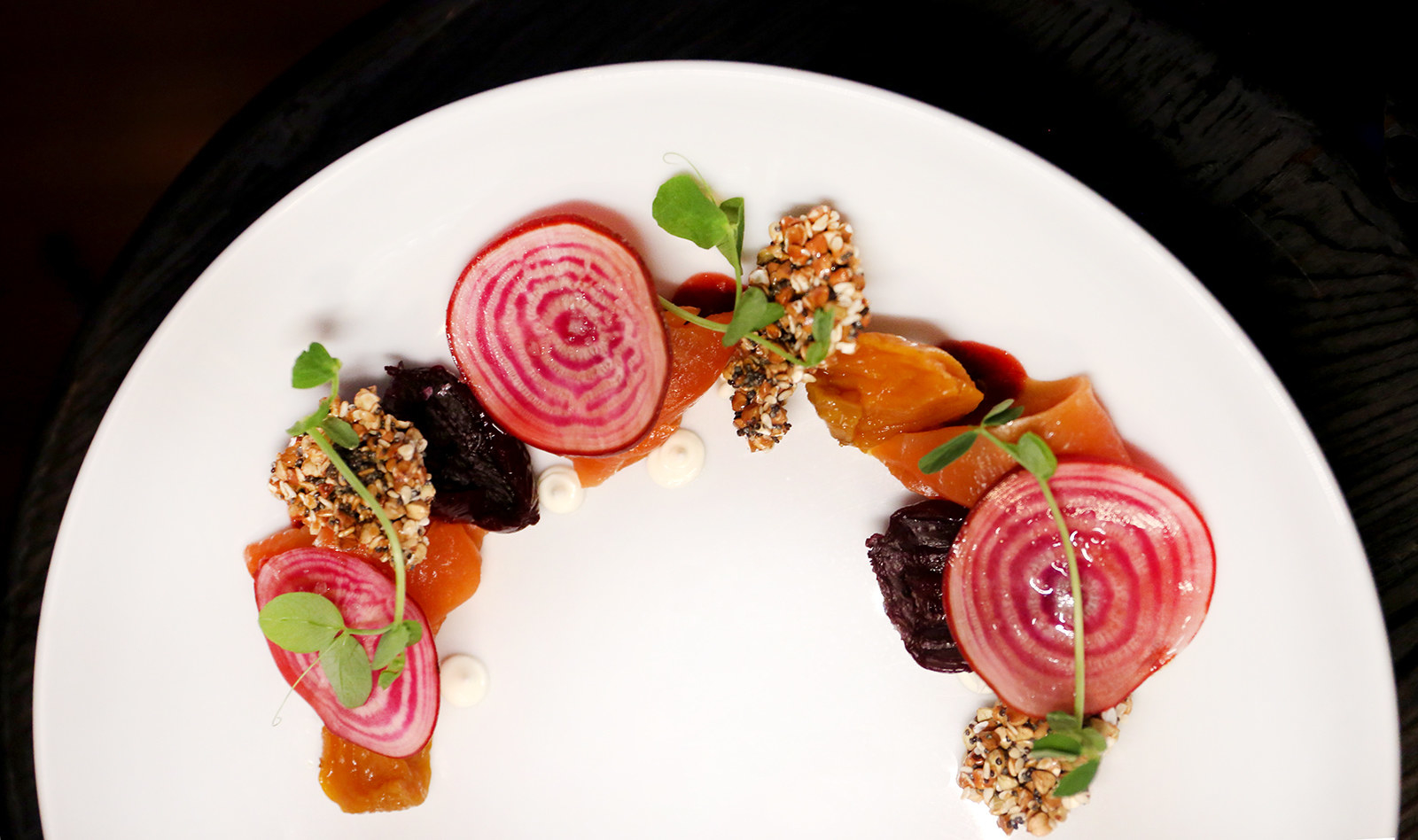 This intimate restaurant has been nominated in the past as one of the best new restaurants in Canada by EnRoute. Seto serves inspired Canadian cuisine and beautifully crafted cocktails in a pleasant and relaxed setting. Their wild sockeye salmon, cured with coffee and a strawberry beet glaze, was divine. The dishes at Seto are incredibly photogenic, and, luckily, they taste as amazing as they look.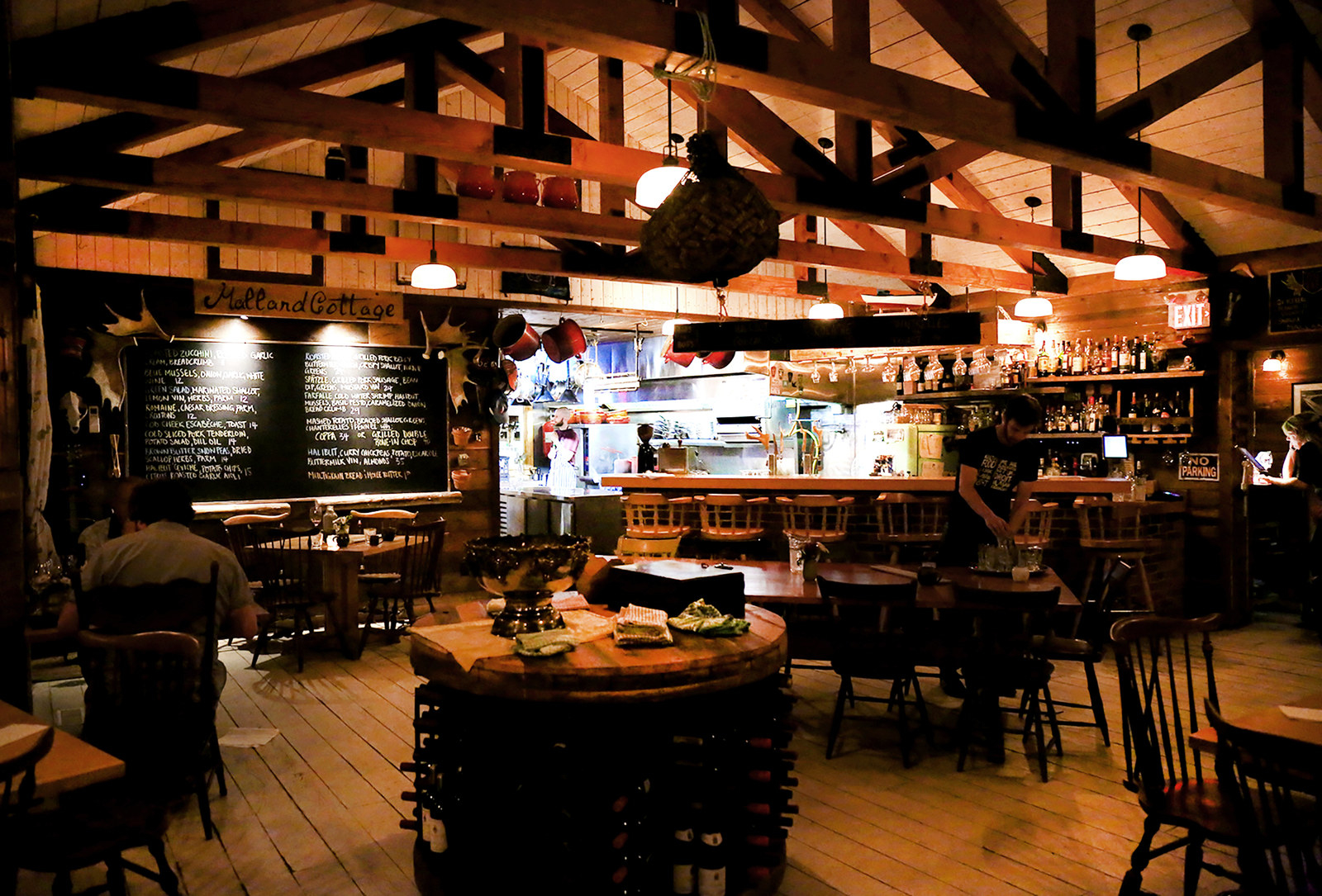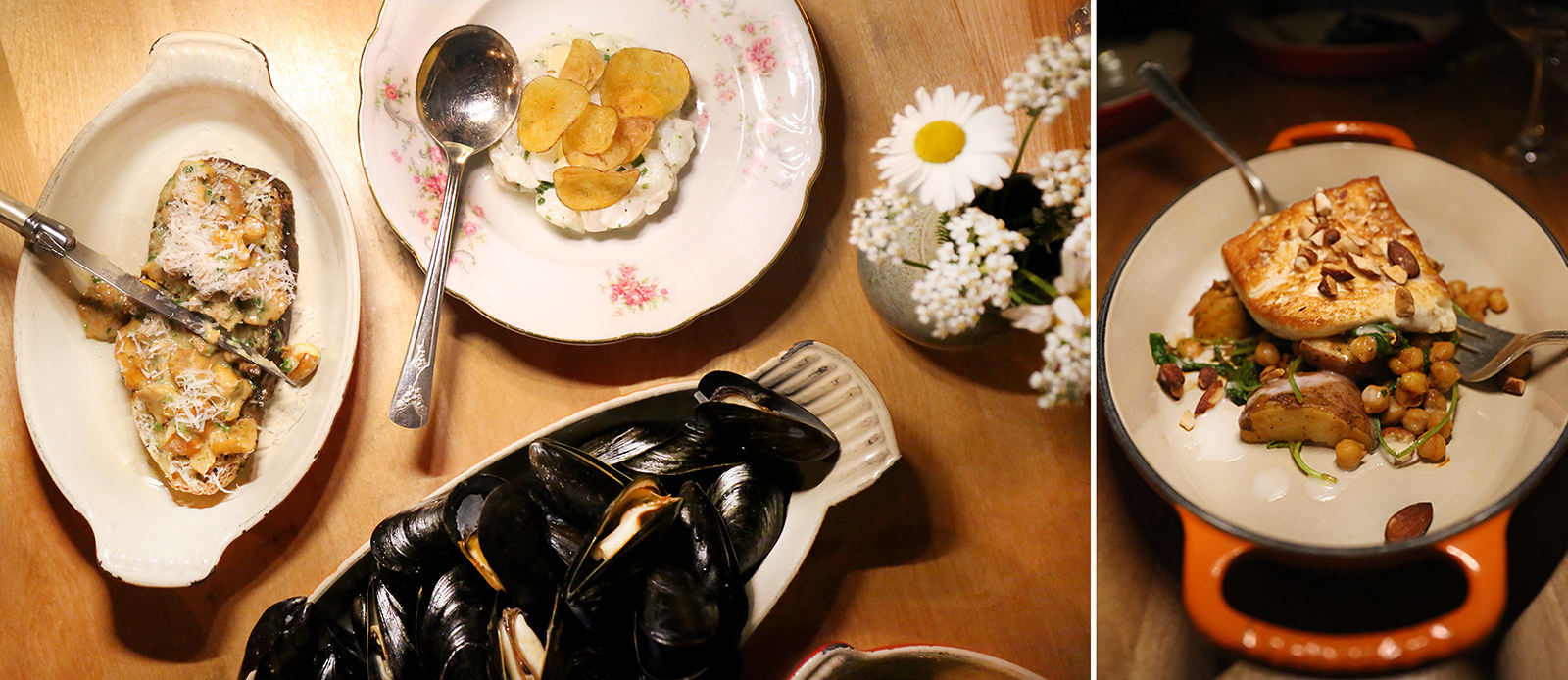 Mallard Cottage sits in one of the oldest wooden buildings in North America, and its home is Quidi Vidi, a historic, charming neighborhood on the harbor. The splendid interior is a mix of rustic cabin meets Brooklyn hip, and the appealing atmosphere is the perfect complement to the incredible food. Every family-style dish that hits your table will blow your mind — from the chanterelle toast to the blue mussels to the dehydrated scallops with snow peas to the halibut ceviche with potato chips. Although it's famous for its brunch, you really can't go wrong with any meal here. Chef Todd Perrin; his wife, Kim Doyle; and sommelier Stephen Lee have managed to create an unpretentious, fun environment where you can cozy up, get lost in conversation, and be comforted by the outstanding eats.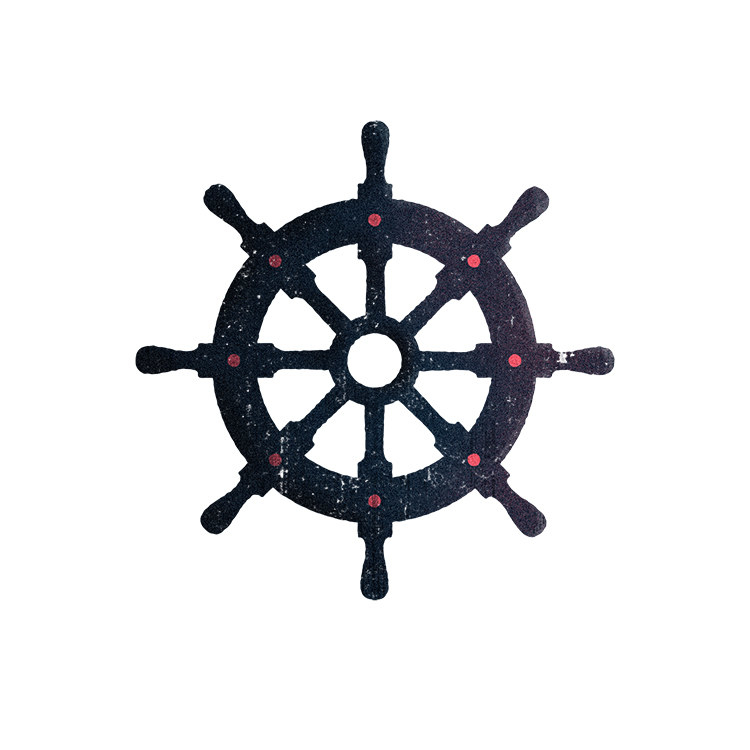 One sentiment that was echoed over and over again in all of these restaurants was the sense of collaboration that fuels these kitchens. Many chefs in town once worked at Raymonds and later opened their own successful establishments. Most of the restaurants in town share dishwashers, ingredients, and even a cup of milk once in a while. This collaborative spirit that's felt throughout Atlantic Canada came to be through a common goal — that if the local businesses and restaurants hope to elevate their foodie scene, then they ought to do it together.
And that they have done, elevating Newfoundland and Labrador into a secret foodie capital, with unparalleled cuisine inspired by the New Nordic movement that swept Copenhagen and Stockholm a decade ago. It's no surprise North America's closest city to Europe has similar variations of the local flora that first inspired Scandinavian chefs to forage in their backyards. The same wealth of wild edibles has inspired local Canadian chefs to embrace their striking coastal landscape and rich heritage while adding their own contemporary twist, putting Atlantic Canada's culinary scene on the map.
But shhh...our secret. We'd rather this remain a place where the chef kindly interrupts your meal to bring you a fresh scallop straight from the Atlantic. Where you're amazed by how unbelievable the food is and how unpretentious the environment is. Where taxidermy moose heads sit proudly above door frames, and the refreshingly friendly, welcoming spirit of Newfoundland and Labrador reminds us that, yes, this is Canada.
Discover more with Keep Exploring Canada.
Photographs by Aubree Lennon / © BuzzFeed