Slow Cooker French Dip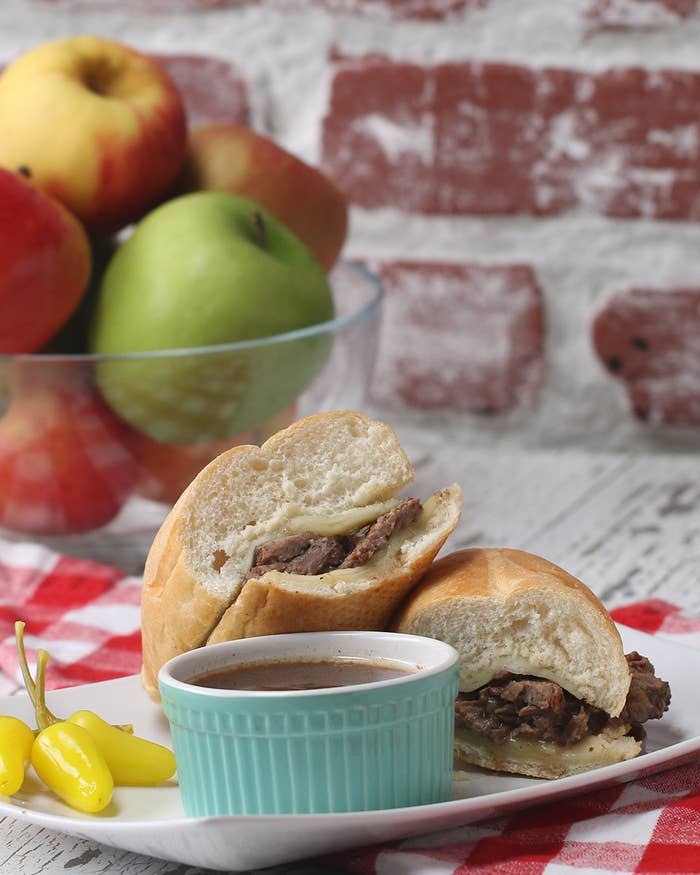 INGREDIENTS
Servings:  8
3 pounds beef chuck roast
Salt & pepper
1 tablespoon canola oil
1 small onion, sliced
3 cloves garlic, smashed
2 sprigs fresh thyme
2 cans Campbell's French Onion Soup
Sliced provolone cheese (optional)
Crusty hoagie rolls
PREPARATION
1. Season the chuck roast with salt and pepper.

2. Heat a large saute pan over high heat. When the pan is very hot, add the canola oil.

3. Sear the beef on all sides until dark browned. Transfer to the insert of a slow cooker.

4. Add the onion, garlic, thyme, and French onion soup. Set to high heat for 4½ hours until tender.  
5. Remove meat from slow cooker and let rest until cool enough to handle.  

6. Thinly slice the meat. Pile the slices on the rolls with provolone. Serve with a bowl of the juices (au jus) on the side.

7. Enjoy!