Your Next Go-To Dinner Is Here!
Simple, easy, and delicious.
by
,
One-Pot Pressure Cooker Shredded Chicken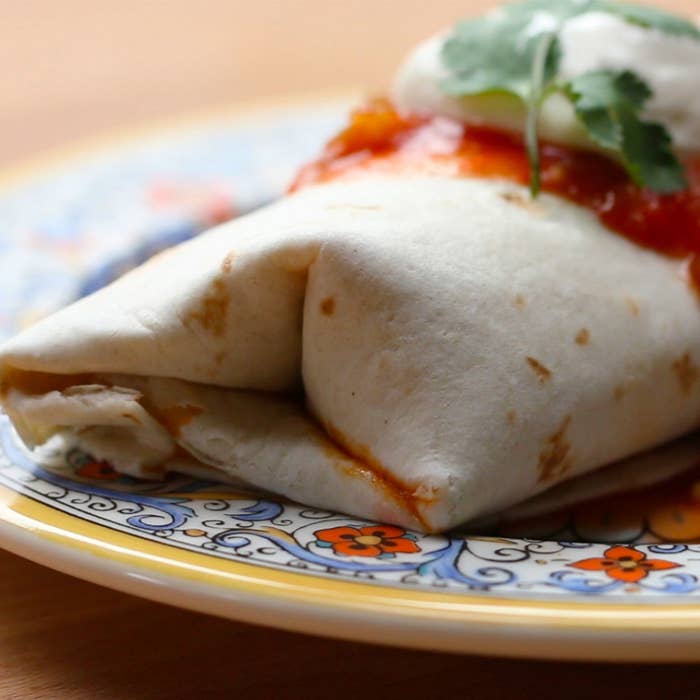 INGREDIENTS
Servings: 8-10
½ onion
1½ pounds boneless, skinless chicken breast
1 tablespoon vegetable oil
1 teaspoon seasoned salt
½ teaspoon pepper
1 cup mild salsa
¼ cup chicken broth
PREPARATION
1. On a cutting board, dice the onion and cut the chicken into 1-inch cubes.
2. Add oil to electric pressure cooker pot and sauté onions for 1 minute to soften.
Add chicken, seasoned salt, and pepper. Stir, lightly browning the outside of the chicken, about 2 minutes.
3. Add salsa and chicken broth, and stir to coat the chicken.
4. Cover the pressure cooker and turn vent to "seal" setting. Cook on high pressure for 35-40 minutes.
5. Once the cook time has ended, depressurize your electric pressure cooker by waiting until the pressure indicator has dropped or released, or by turning the seal to the "vent" position and waiting for the pressure indicator to drop/release (be careful not to burn yourself, as steam will release quickly into the air from the vent). Once fully depressurized, uncover and stir to shred.
6. Continue to cook uncovered for 10 minutes to thicken liquid.
7. Serve on tacos, burritos, or with side dishes.
8. Enjoy!