Chocolate Peanut Butter Oat Balls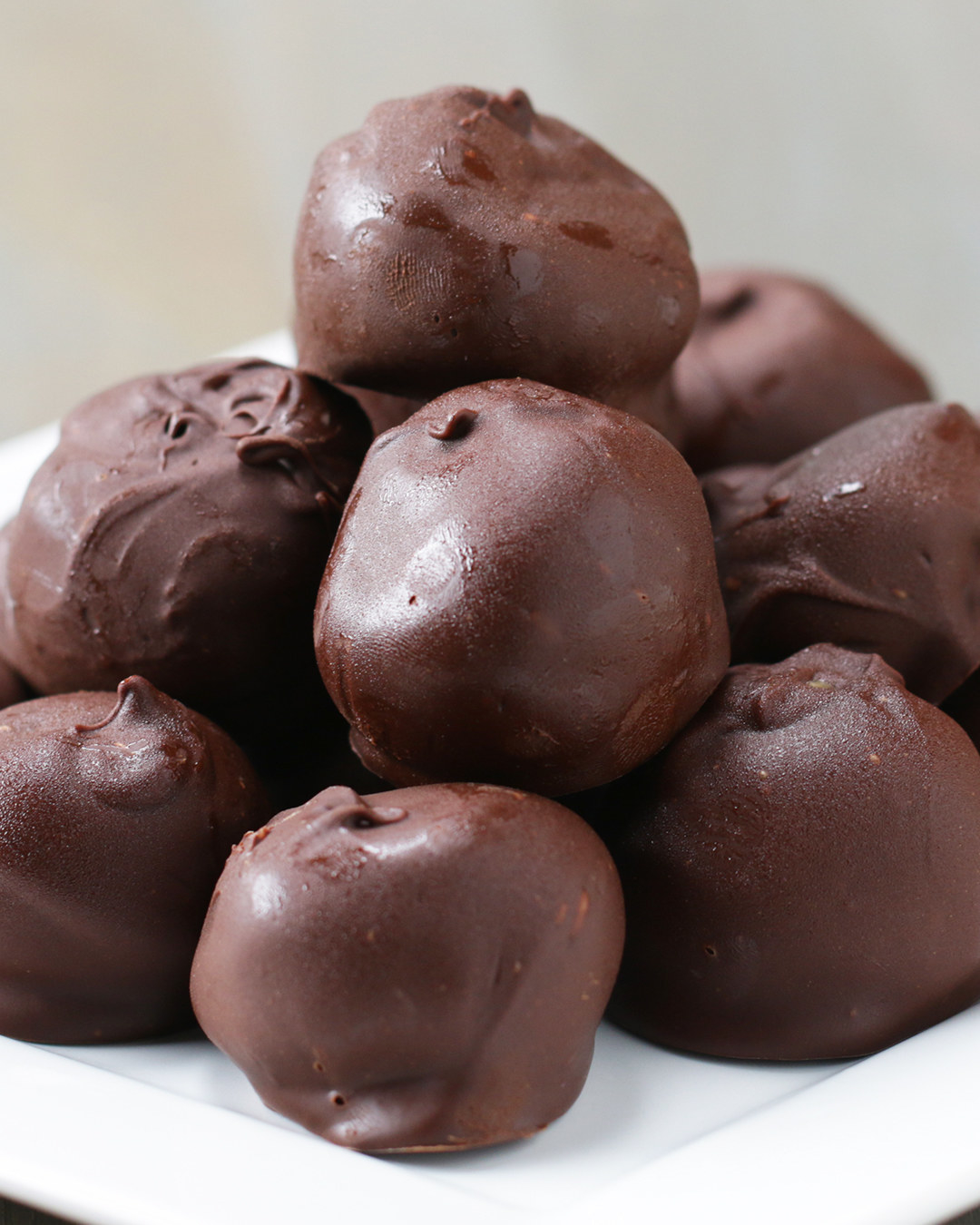 INGREDIENTS
Servings: 24
1½ cups peanut butter
⅓ cup honey
¾ cup oats
½ cup mini chocolate chips
3-4 cups chocolate, melted
PREPARATION
1. In a large bowl, combine the peanut butter, honey, oats, and mini chocolate chips. Stir until all ingredients are fully incorporated.
2. In the palm of your hand, roll peanut butter mixture into walnut-sized balls. Place on a piece of parchment paper on a baking sheet and freeze for 20 minutes, or until firm but not frozen.
3. Once firm, dip the peanut butter balls into melted chocolate, coating the whole ball.
4. Place back on the parchment and freeze again until chocolate is hardened.
5. Enjoy!