LuluLemon Shorts, Frat T-Shirt

Cowboy Boots and Wranglers

Something trendy AND casual

Whatever takes minimal effort to put on

What's Your Experience With Legislation?

I've helped FACILITATE bills...

The only bill writing experience I have is seeing them in an email

Bills wouldn't be formatted correctly if it weren't for me

No one taught me how to write one...

I've added my name to some bills for the credit

I've come to understand it over the years

What Committee Are You In?

I have scheduling conflicts...

Internal Affairs, the most important committee

What Are You Caught Doing During Senate?

How Often Are You in the Offices?

Whenever it's movie and nap time

Last week of the month to get my hours in

When I've got homework to do

I take the insults like a champ

I don't read the mean ones about myself

I write a few nice ones here and there

I don't write any because I don't want to hurt others feelings

I'm the brag bag punching bag

What Constituency Do You Represent?

What Side of the Chamber Do You Sit On?

By my fellow college senators

The front, where I belong

Middle, but not right in the middle

What is Your Favorite Part About Being in SGA?

I want to go into politics so it's a good experience

Not having to really do anything

How Do You Respond in the GroupMe?

*Removes self only to return days later

I hate the group me, its annoying

Something too serious for group me

Insults others/seeking information

Something nice/seeking information

You Were Probably Voted Most...

Likely to be shot by his/her own troops

Likely to pre-game senate

Outstanding senator/committee chair/FRC-er
Which Member Of SGA Are You?
The VERY rare occasions that you do show up to Senate, you're probably either under dressed or have on an obnoxious amount of show make up on. The only times you make an appearance in the offices are with Ranchers in hand and to take a nap and watch a movie in your office. You may be the sassiest member of SGA, but you tell it like it is and you fight for your people. For that, you are loved.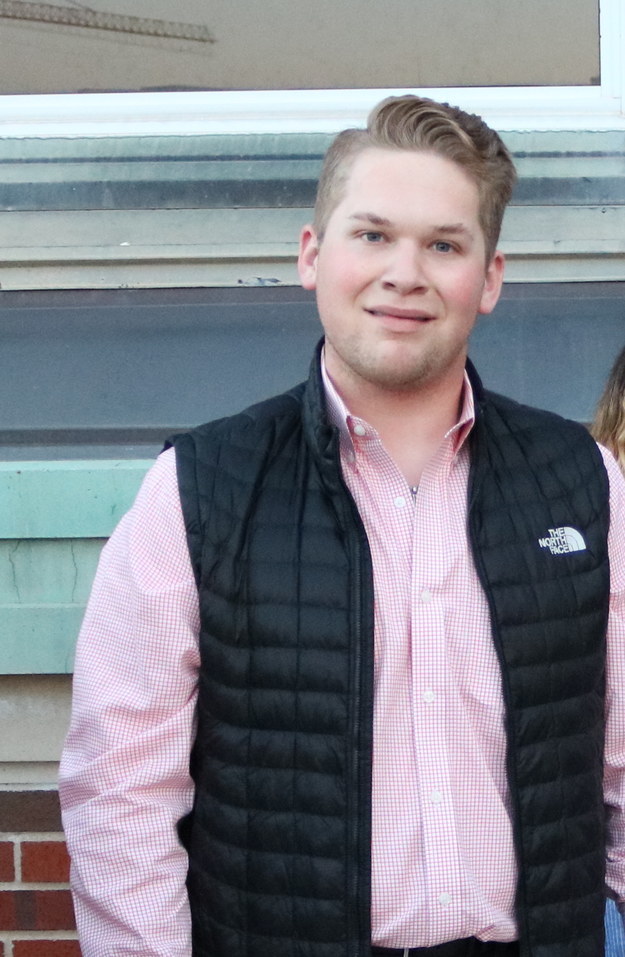 You're all about the technicalities...and hearings. You'll get shot by your own troops, but only in the leg. They know deep down inside that they need your parli-pro skills when referring to Title 77 Article 104 Section 29 Subsection 14.1.3.4.5

You're the Senate sweetheart...sweeter than the cupcakes you always offer to bake! You are more beautiful than a rainbow and you may or may not float on clouds. You're always sure to abstain from a vote at the risk of hurting someone's feelings. You're way out of SGA's league!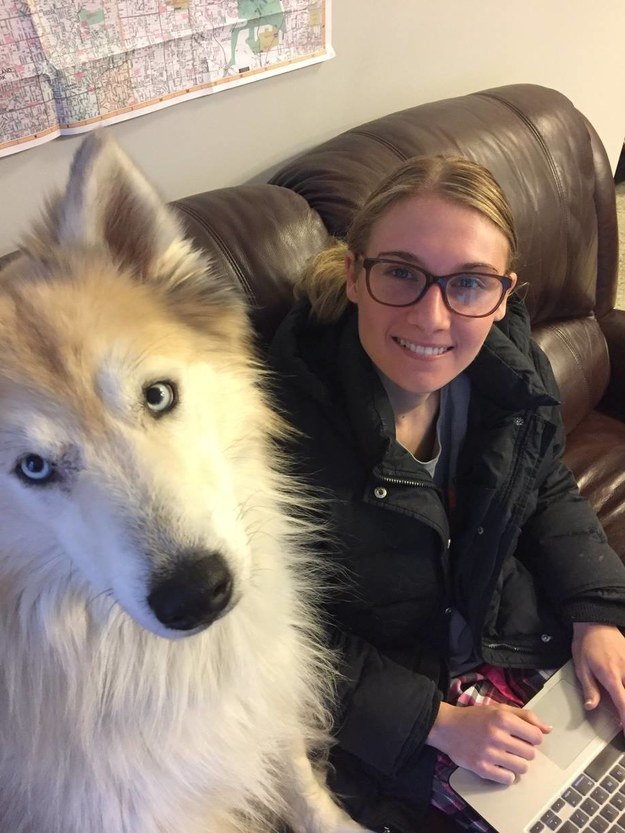 You suck.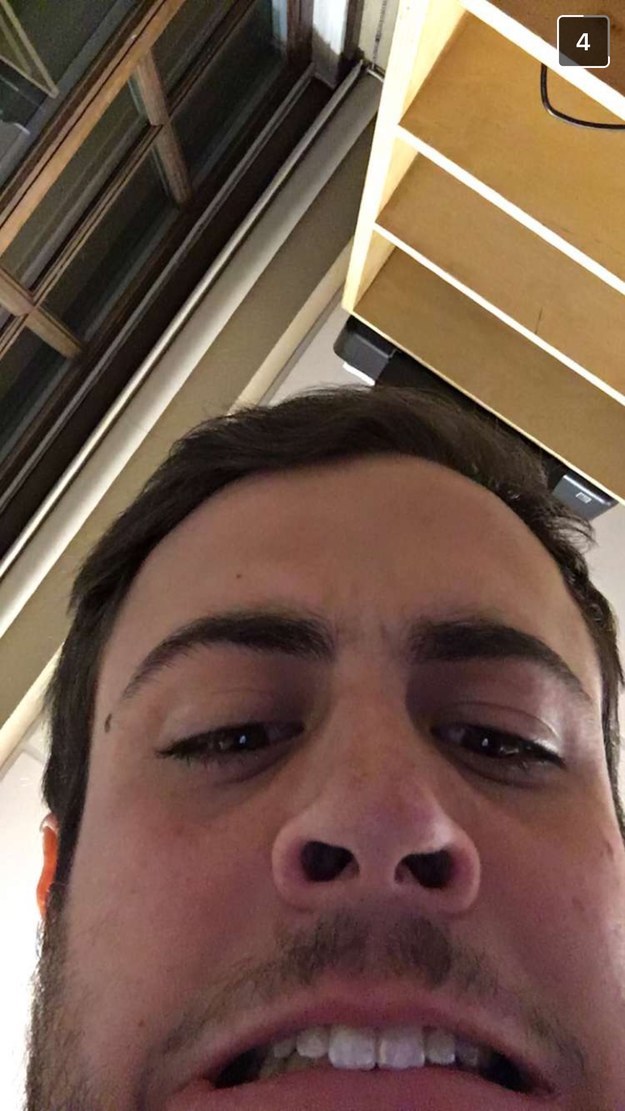 You make the groupme, leave, and then come back? Your mind is about as consistent as the chat's profile picture. People give you crap because you're so gosh darn nice. If a gavel goes missing, people know who to suspect...*cough cough*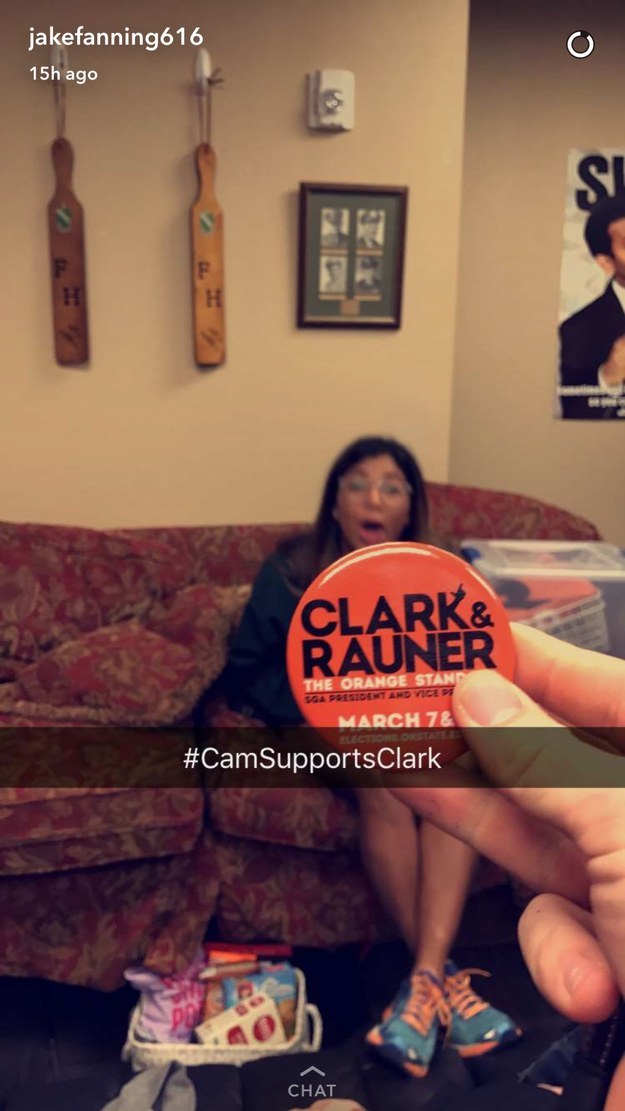 You got:

A Freshman (or new Senator)
You're new here and you're really not sure what's going on or what you've gotten yourself into. Don't worry little bird, you've got plenty of friends here to help you fly!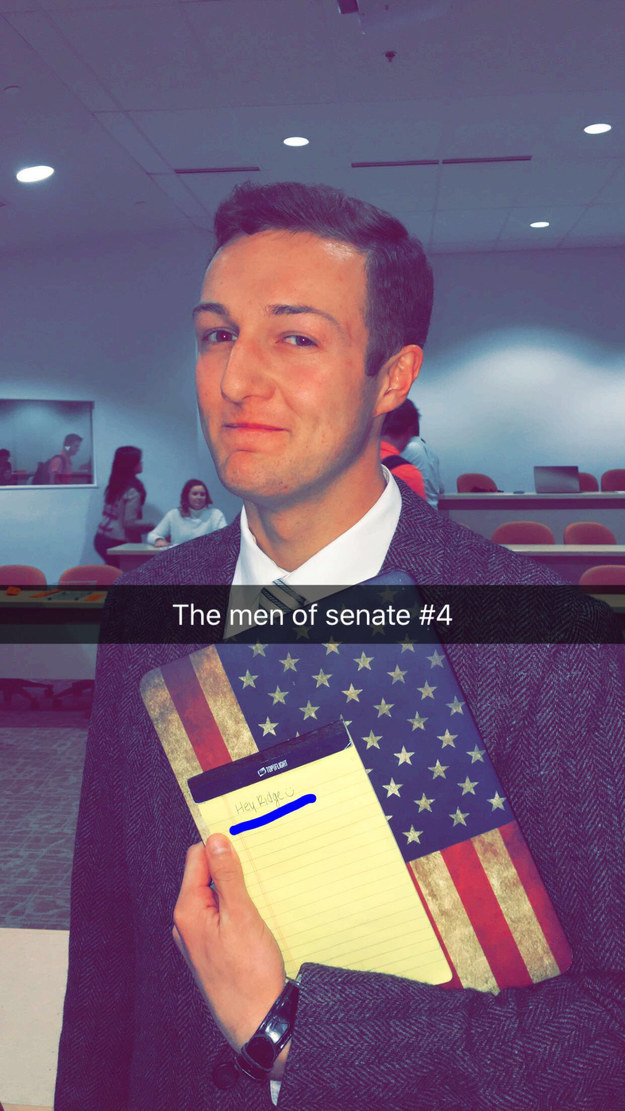 "Strong independent woman that don't need no man is your name, taking minutes is your game." Literally nothing would get done without you and your stellar dresses. You ARE the Senate with the help of your trusty side kick to defend your honor...Holland.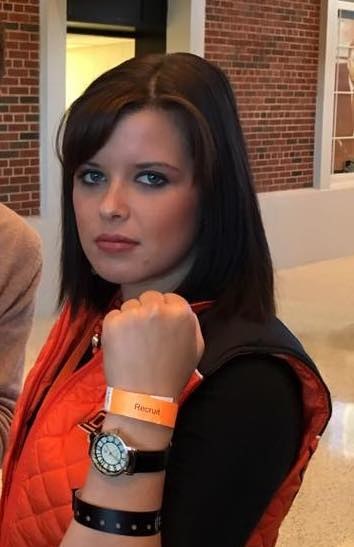 You're too smart for your own good and because of it, you take everything too far all the time every day. You remind people of the classic 80's character that asks too many questions and uses too many gifs. The word "extra" may have been inspired by you. Bagel anyone?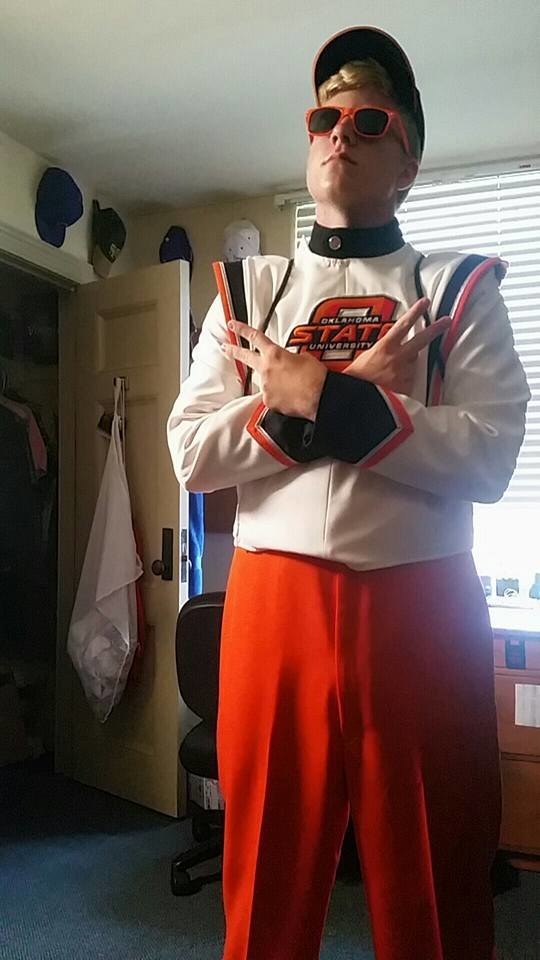 You probably sit on the right side of the chamber, to match your right-winged ways. The only thing you're more dedicated to than trying to get guns on campus is the FFA...and brag bags.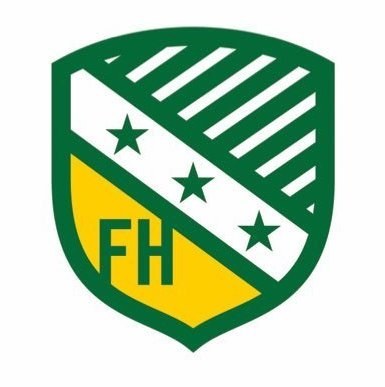 You got:

Dillon Johnson/ Bradley Burt/Jeremey Dozier
You're a lame duck. Who cares about those bills you still need to sign? Your days are filled with more important things like award banquets, watching West Wing, and consuming copious amounts of alcohol...staying as far away from campus as possible. You served your time, you don't need an agenda...or SGA. *Leaves group me*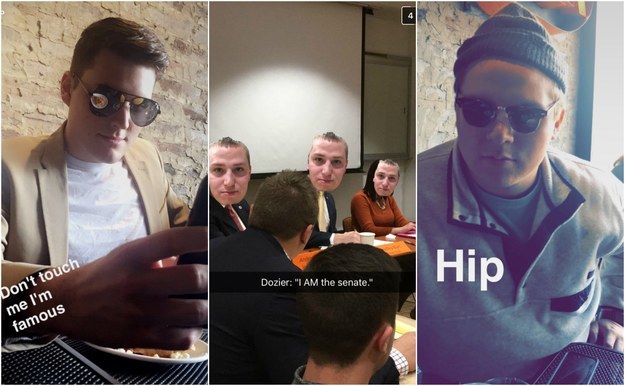 This post was created by a member of BuzzFeed Community, where anyone can post awesome lists and creations.
Learn more
or
post your buzz!