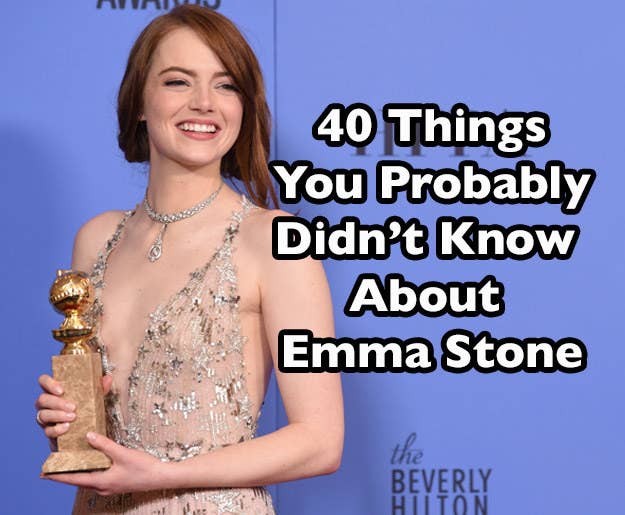 1. Her real name is Emily Jean Stone, but she had to change her name because it was already taken in the Screen Actors Guild.
2. She tossed up between changing her screen name to Riley Stone and Emily J. Stone before settling on Emma.
3. She grew up in Scottsdale, Arizona, and started acting in community theatre when she was 11.
4. She's actually a blonde. Superbad producer Judd Apatow suggested she go red while they were filming that movie.
5. She used to build websites for free because she was trying to teach herself HTML.
6. She once wrote an online newsletter called Neptune for teenage girls. She had an advice column and also wrote articles.
7. She was raised a Lutheran.
8. Her first performance was in a Thanksgiving-themed school musical called No Turkey for Perky when she was 6.
9. She had braces for seven years.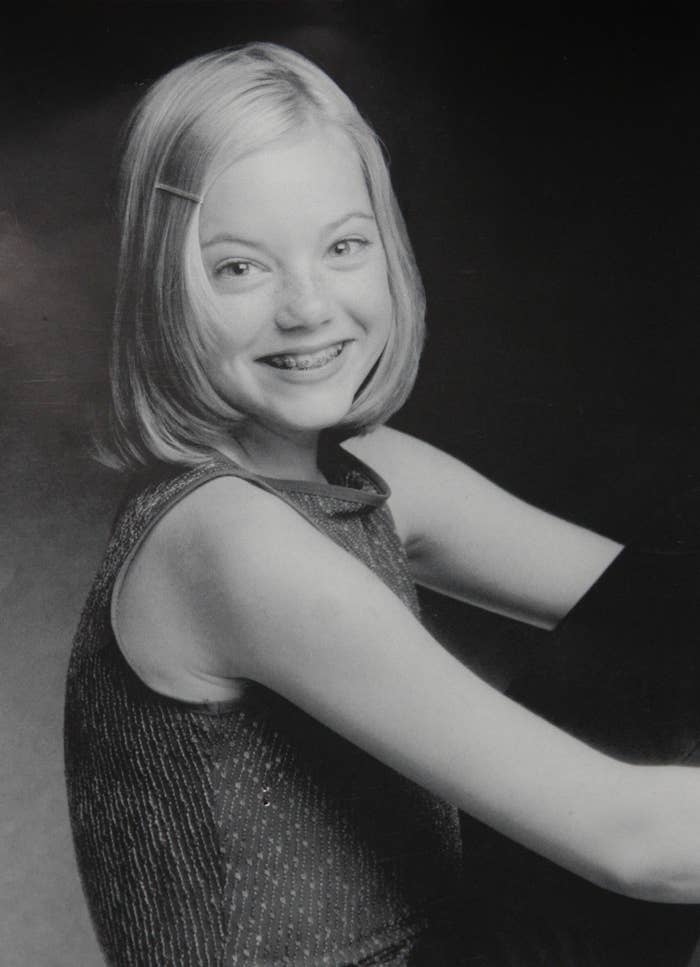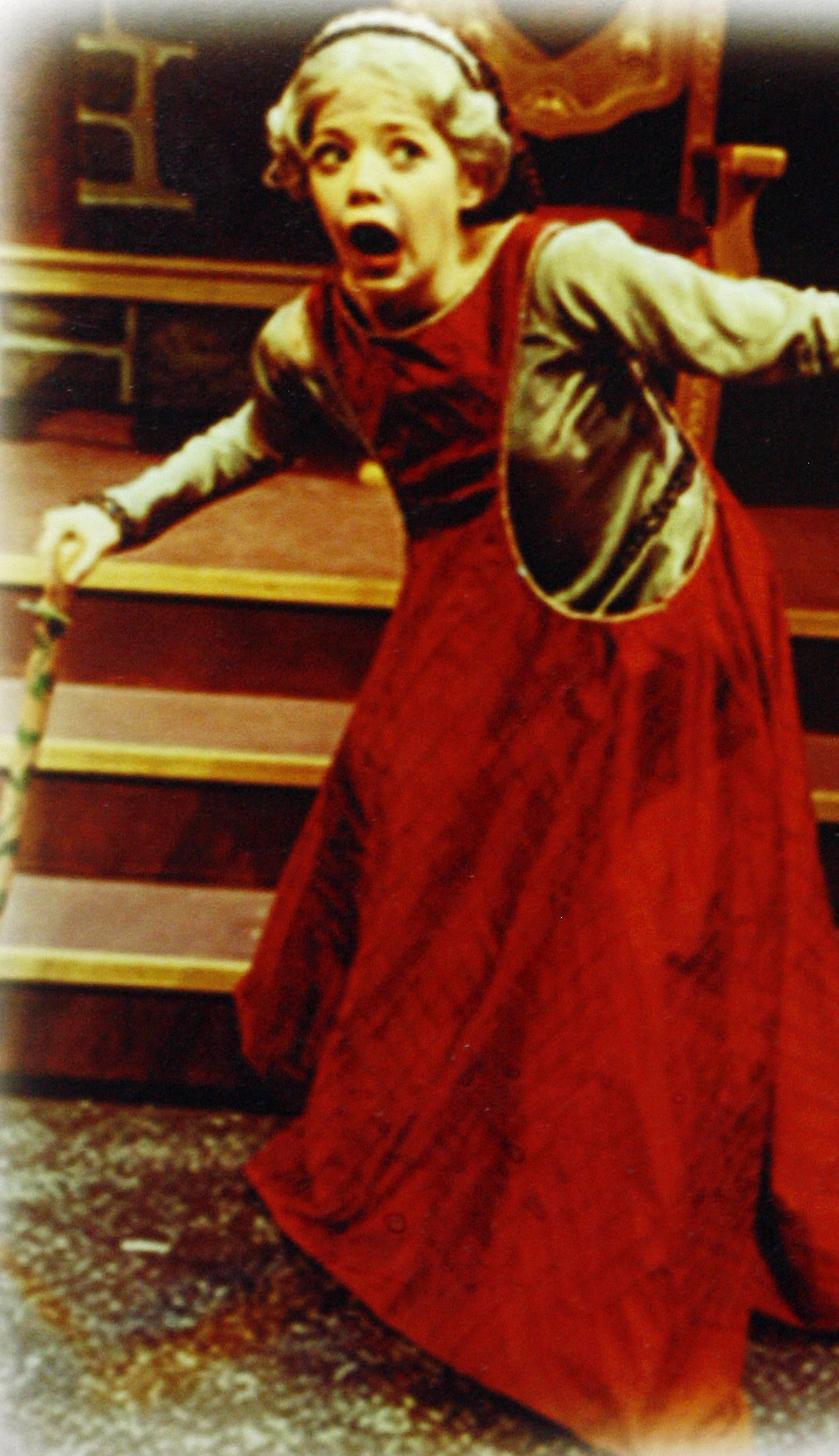 10. Her first job was baking dog treats at a dog bakery.
11. She lived with anxiety and panic attacks when she was a kid, which inspired her to write a book called I Am Bigger Than My Anxiety.
12. She sucked her thumb until she was 11.
13. In high school, she created a PowerPoint presentation entitled "Project Hollywood" in order to convince her parents to let her pursue an acting career. Madonna's "Hollywood" was played during the presentation.
14. Before she was well known, she sang a cover of "Bitch" by Meredith Brooks on a VH1 reality show called In Search of the Partridge Family.
15. She was home-schooled for two years.
16. When she was 12 she auditioned for the Nickelodeon show All That. She had to make up some characters for the audition, so she chose to play a cheerleader who couldn't spell, and a possessed babysitter.
17. Her lesser-known roles include parts in Medium and Malcolm in the Middle, and the voice of a dog in The Suite Life of Zack and Cody.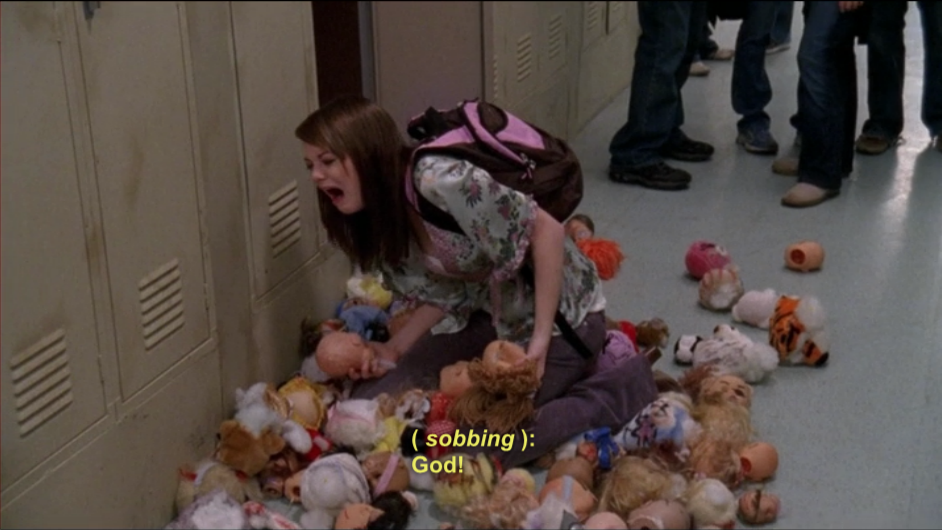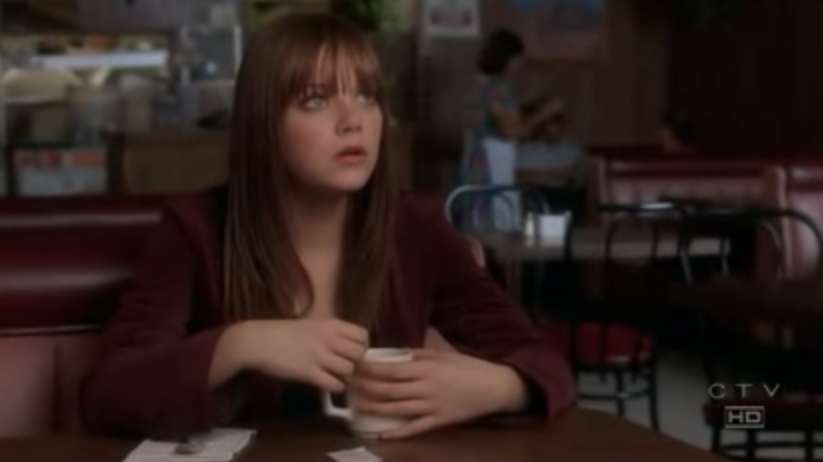 18. She broke both of her arms at once when she was doing gymnastics as a kid.
19. She attributes her trademark raspy voice to screaming herself hoarse as a baby due to painful stomach aches. As a result, she gave herself nodules before she could talk.
20. She was in a failed TV show called Drive, which also starred Nathan Fillion and Taryn Manning. In 2007 it was cancelled after only four episodes, with the remaining two moving online. Superbad was released shortly after.
21. If she wasn't an actress, she would probably be a journalist, because she thinks "it's the same kind of idea, you're looking at people and breaking down why they work the way they work."
22. She studied American Sign Language at school and can still use parts of it.
23. She once went to Sir Paul McCartney's house with Zombieland co-star Woody Harrelson. McCartney made them veggie burgers.
24. She shares a tattoo of bird feet on her wrist with her mother because "Blackbird" by the Beatles is their favourite song. McCartney, who wrote the song, drew the bird feet for Emma after she wrote him a letter asking him to do so.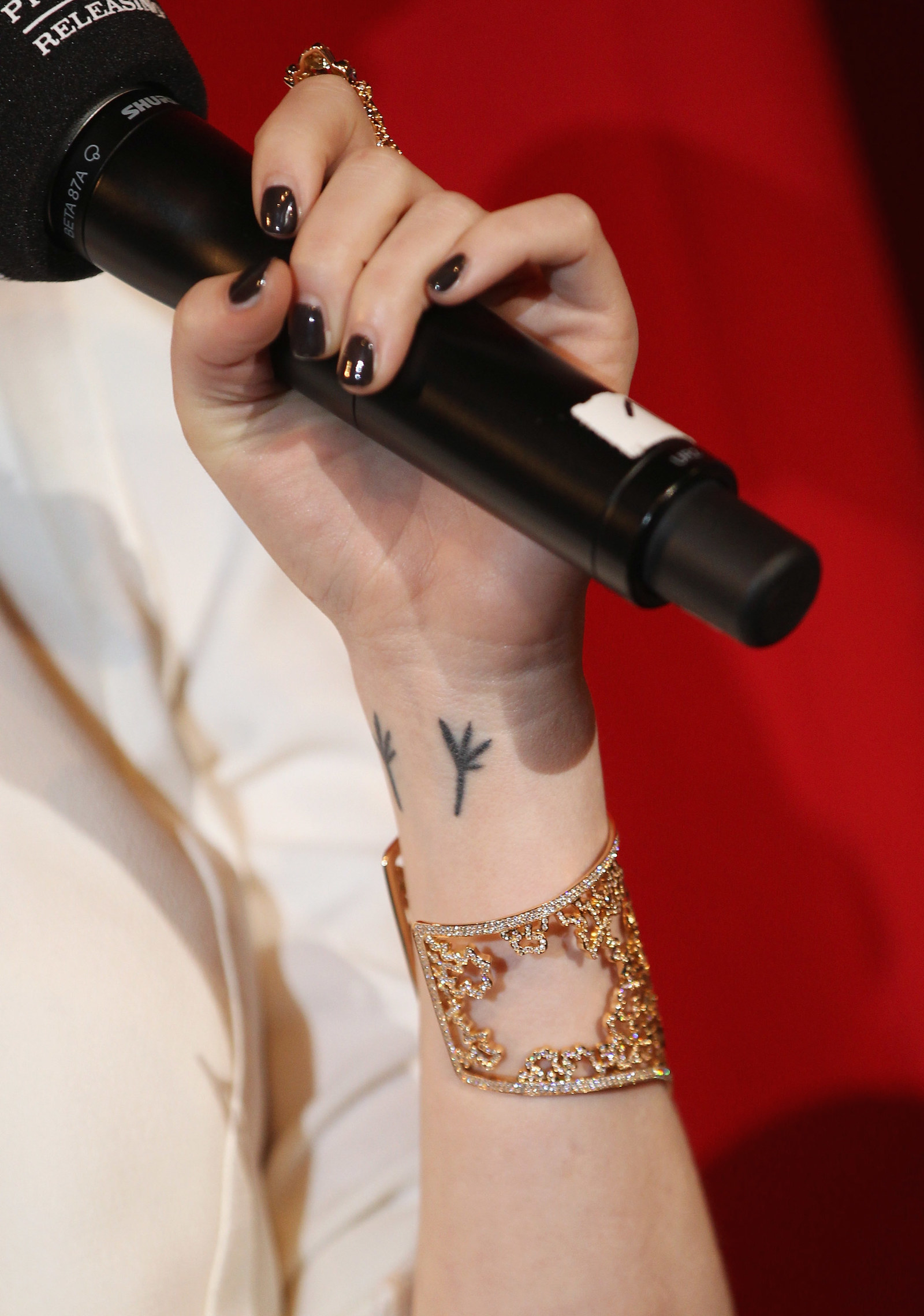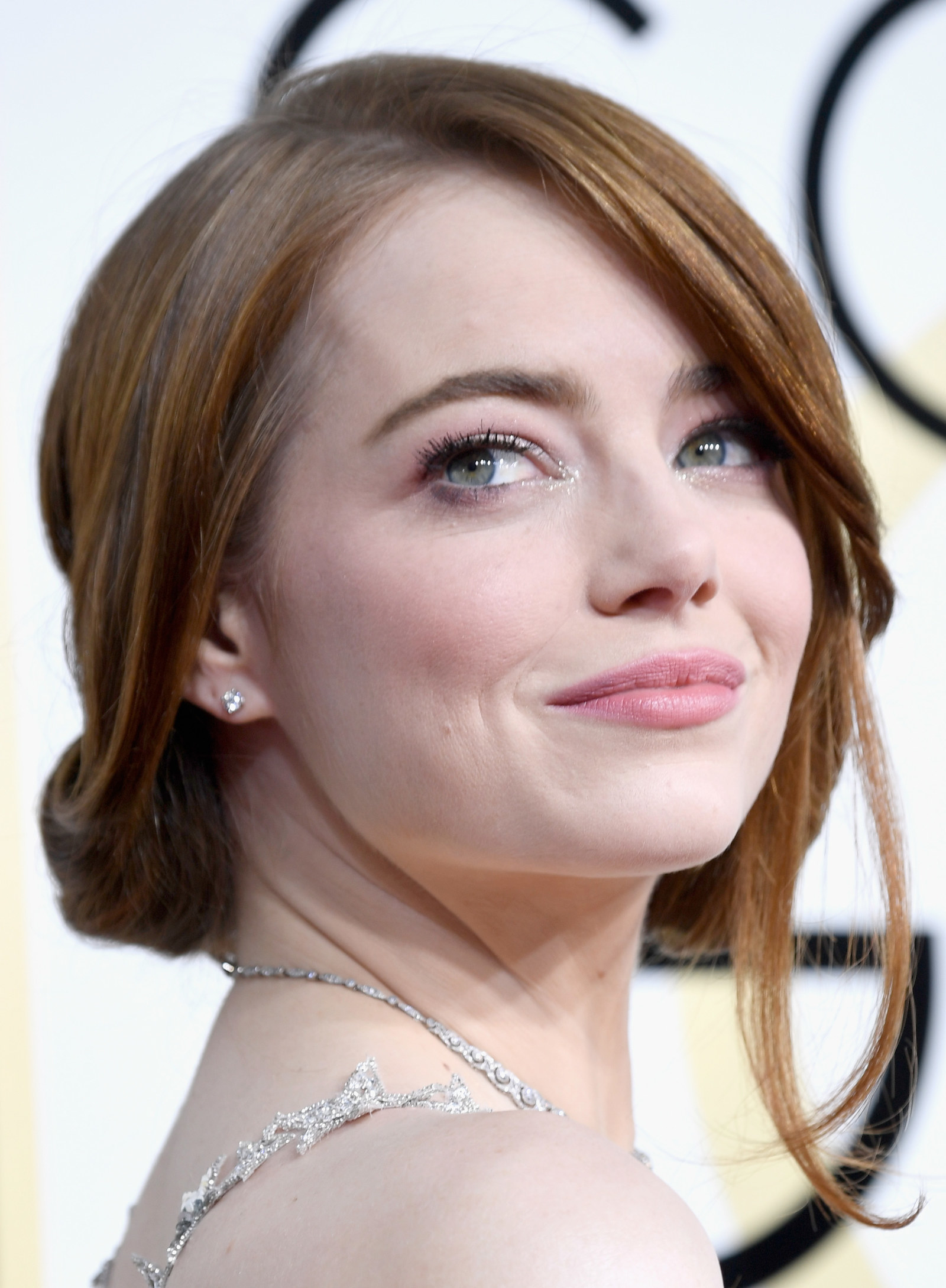 25. Diane Keaton, Lorne Michaels, and Tom Hanks have made her the most starstruck. She cried in front of all three of them.
26. She auditioned for a part on Heroes but lost the role to Hayden Panettiere. She refers to the time as her hardest Hollywood moment.
27. She was in talks to star in Guillermo del Toro's horror film Crimson Peak before Mia Wasikowska was cast.
28. Her audition for Easy A involved recording a webcam monologue and sending it in. She spent hours recording different versions of the same short segment before her roommate told her to just send it in.
29. She once played tambourine on stage with Prince at a party. She cut her foot on some glass before going on stage, so she performed with a bleeding foot.
30. Huff is her all-time favourite TV show and Raise High the Roof Beam, Carpenters by J.D. Salinger is her favourite book.
31. She deleted her Facebook after she got too addicted to FarmVille, the farming simulation game.
32. She had an asthma attack while filming a fake sex scene for Easy A, which resulted in her needing an oxygen tank.
33. She's a huge Spice Girls fan, and says they taught her about girl power. Baby Spice (Emma Bunton) is her favourite member, but she got teary when Scary Spice (Melanie Brown) sent her a surprise video message during an interview.
34. She's good friends with Jennifer Lawrence, Martha MacIsaac and Sugar Lyn Beard. They spend their time together going on trips or watching movies.
35. Her favourite part of filming Zombieland was destroying everything and smashing glass in a store they visit.
36. La La Land isn't the first film she's sung in. She sang "I Know What Boys Like" in The House Bunny and "Knock On Wood" in Easy A.
37. She made her Broadway debut when she starred in the revival of Cabaret from late 2014 to early 2015.
38. Emma and Ryan Gosling have starred in three movies together: Crazy, Stupid, Love, Gangster Squad and La La Land. They were also in talks to star in Focus, but Will Smith and Margot Robbie were cast instead.
39. The best piece of advice she ever received was to "stay irrepressibly true to yourself and be tenacious about finding ways to manifest the truest form of you."
40. She believes her dead grandfather, who she never met, leaves her quarters around the house.