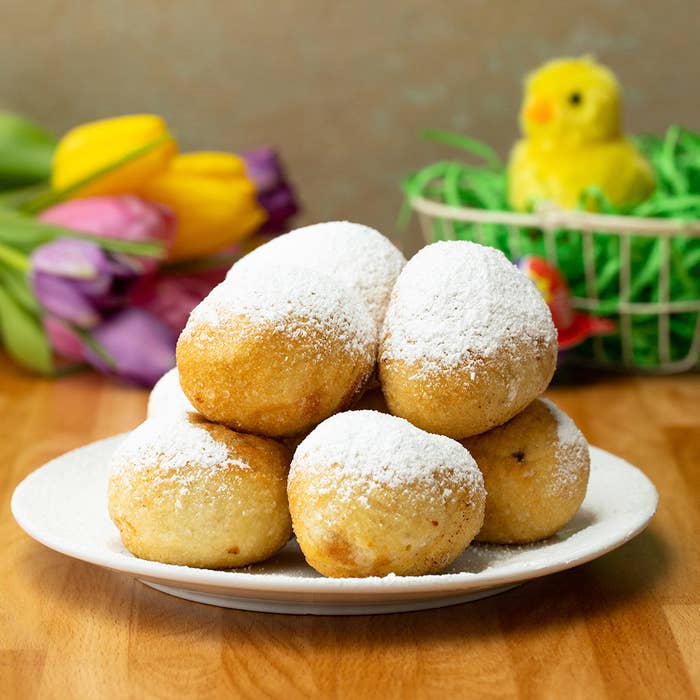 SERVINGS: 8
INGREDIENTS:

8 Cadbury Creme Egg candy
6 ounces pizza dough
Vegetable oil, for frying
Powdered sugar, for garnish
PREPARATION:
1. Unwrap Cadbury Creme Egg candy. 

2. Pull off a 2 teaspoon-sized ball of pizza dough (25 grams). Flatten the ball of dough as 
thin as possible, without ripping the dough. Wrap the dough around a Cadbury Creme Egg, pinching it closed at the seams. Repeat with the rest of the Eggs. 

3. Heat 3 inches of vegetable
oil in a pot until the temperature reaches 360°F. Gently lower 
the doughnuts into the oil
and cook until golden brown, about 3 minutes. Drain doughnuts on a paper towel
before showering with powdered sugar. Serve!