1.
A four-pack of B12 patches that are fueled with caffeine, B12 (obvs) and green tea to lift you out of that afternoon slump. They're the perfect size to slip into your crossbody when your actual body is looking for any place to catch a few ZZZs.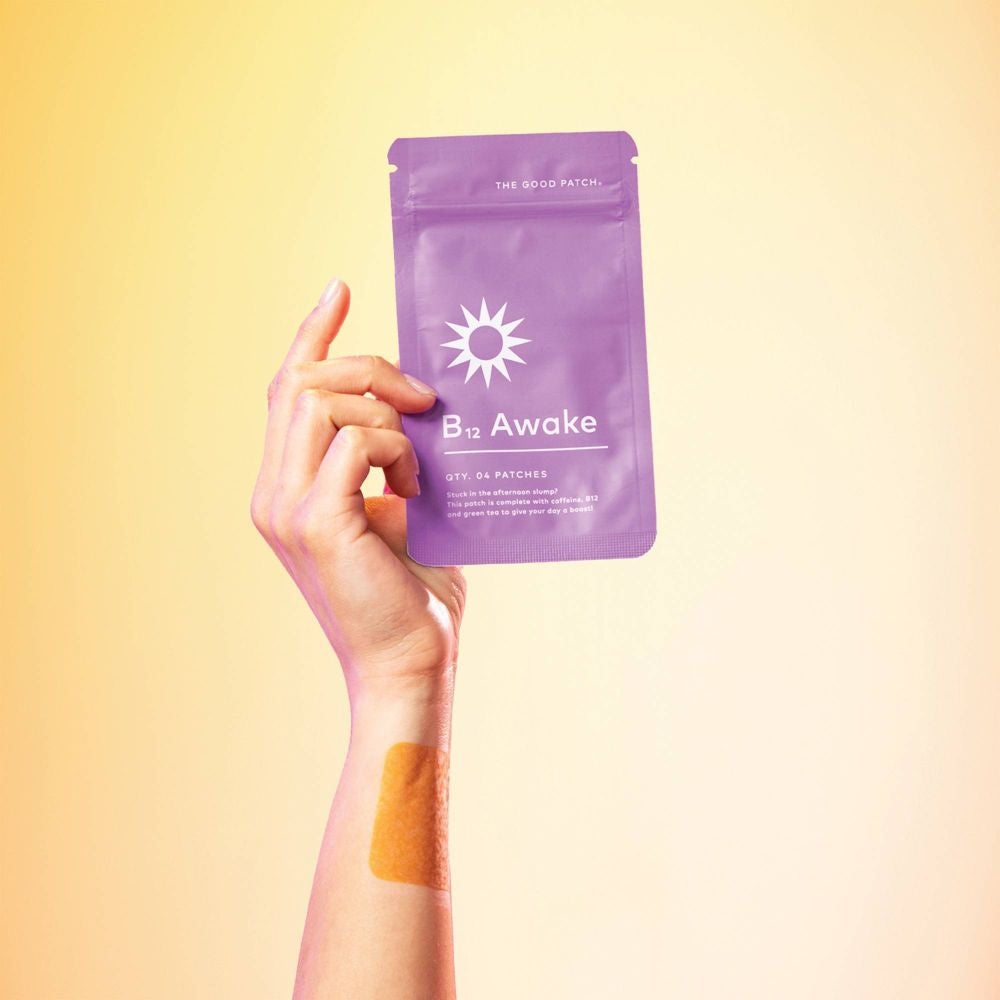 Some reviewers suggest making sure your skin is clean with no lotion in order for the patch to stick better. 
Promising review: "Got me through a fast-paced four-country tour of Europe in seven days! Gave me energy to walk around and sightsee. Also was good for the exhausting air travel. I'll never travel without these!" —Sophie12

"Love this patch. I work in a bank, after lunch I usually feel sluggish. I put this on the inside of my wrist and it's amazing!! I felt awake and alert and could focus! Great product, love it! Left no residue and if it did it would be no big deal because it works!" —Hartley952
Price: $14.69 for four
2.
A super cute marble-designed lunch kit complete with four perfectly sized containers so you can separate your snacks, salads, and more. The best part? There's still room to spare for a drink and extra treats. 

And yes, the bag is insulated so it'll help keep your food cold or hot. The nylon bag comes with four 1-cup containers with lids that are BPA-free and dishwasher-safe — winning! There's also a pocket on the side for bottled drinks.  
Promising review: "I love that this Fit and Fresh is a lunch kit set that includes four containers to help measure how much food you're packing. This is so useful for food prepping in order to maintain a healthy lifestyle. My favorite thing about the set is the stylish marble pattern, compact size (yet fits so much), and book-bag look. I bought this for myself for work lunches, but my 13-year-old daughter loved it so much, I bought her one for school, as well." —Myndprowler

"I'm 70-years-old and I use a wheelchair, so I get up and fix my meals for the day. I like the plastic containers and the fact that they have measurements. I like that you can fit everything in one bag and that it's not too big or small! I use it everyday and it also hooks to the wheelchair!" —Dove with Eagles wings
Price: $20.99
3.
A clear desk organizer so you can maximize your desk space and keep track of your supplies. Whether you're working in-office or at home, a tidy desk has a way of boosting productivity. Or, if nothing else, will leave you more room for snacks.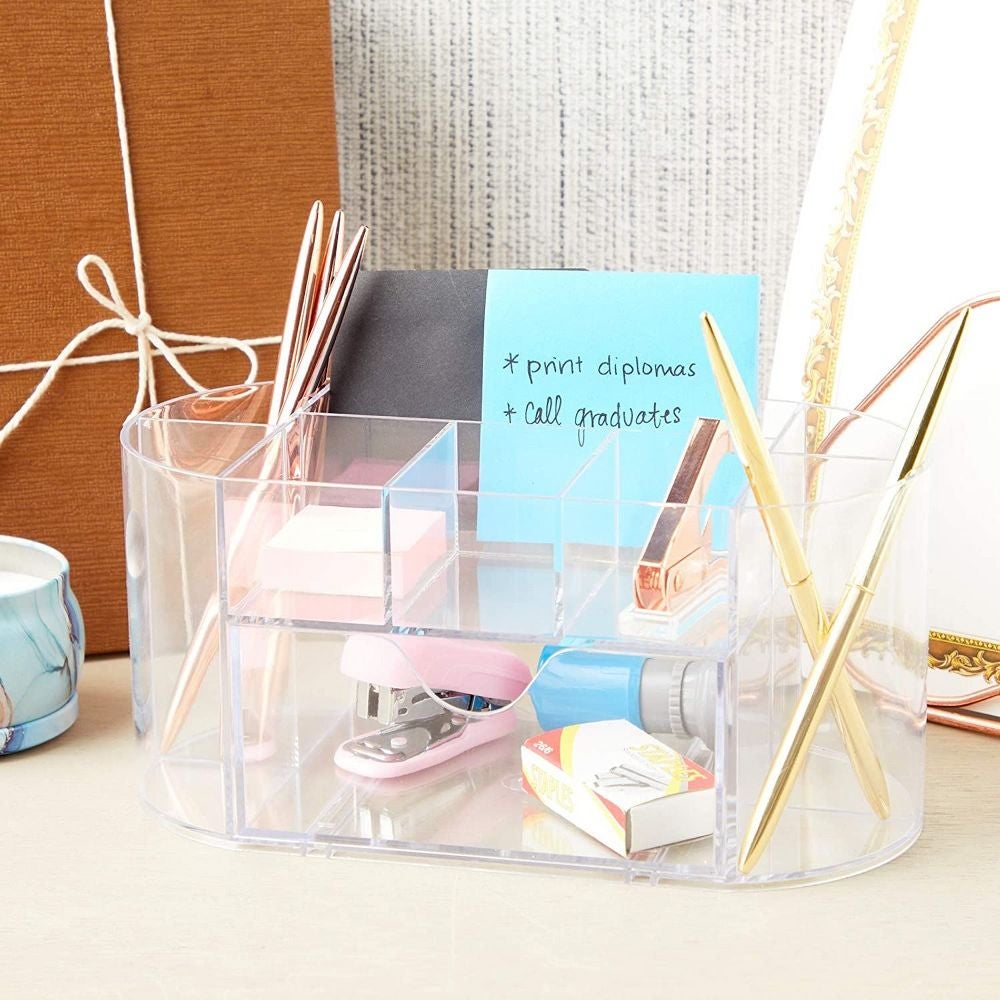 Price: $17.99 (originally $24.99)
4.
A foot scrubber mat that'll stick to the bottom of your shower or tub remaining at the ready to incorporate a little foot spa treatment into your daily routine.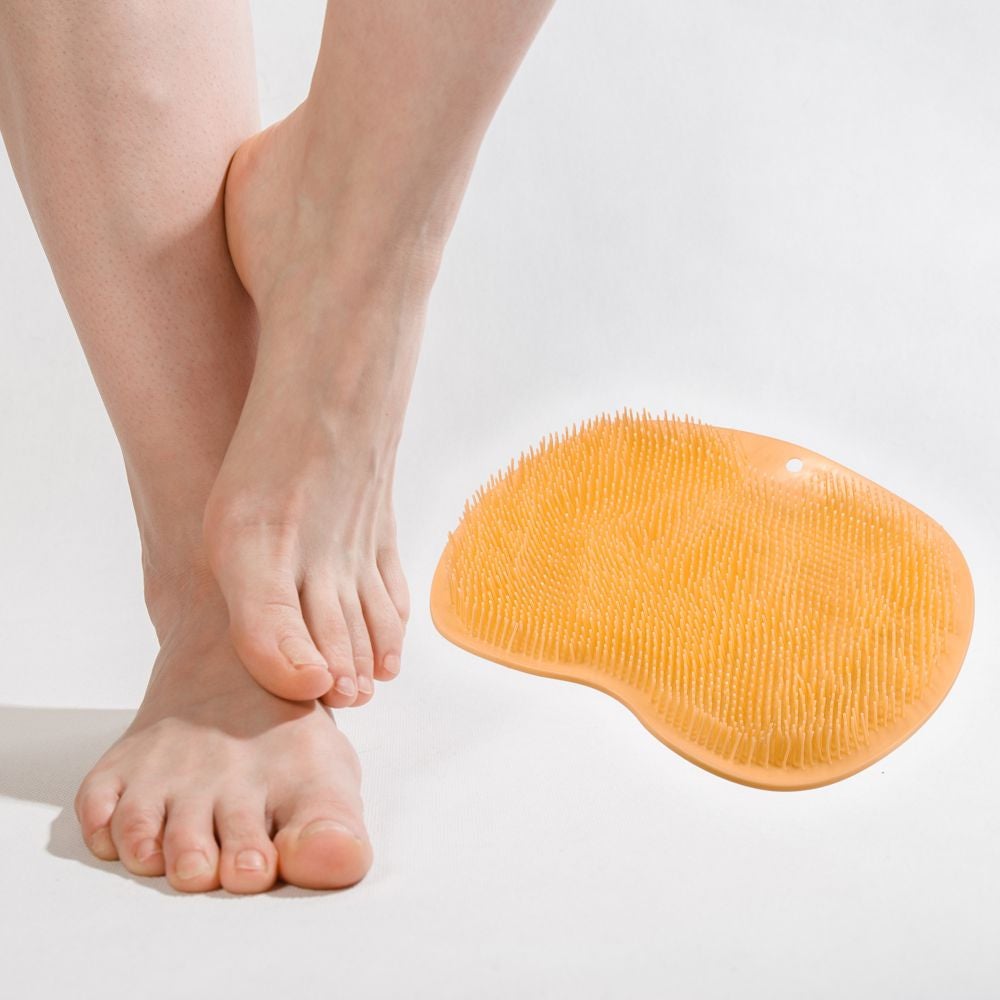 The pad exfoliates and cleanses dry skin and calluses, and can help to eliminate foot odor, which is a blessed must-have as we head into warmer months.  
Price: $19.99 (originally $26.69; available in six colors)
5.
An electric egg cooker so while your ~scrambling~ to get ready in the morning, your breakfast can be done in a matter of minutes. It can poach, scramble, boil, or make an omelet.
This tiny wonder can hold up to seven eggs for boiling, two for poaching, or one single omelet. It can hard boil, soft boil, poach and scramble in a matter of minutes. It also comes with a measuring cup and a recipe guide in case you want to experiment a little! 
Promising review: "Such a great tool! My kiddo can make poached eggs and hard-boiled eggs and I don't have to worry about the danger of a stove. We even made and omelet and sausage links in it. Great buy!!!" —Slip

Price: $14.99 (available in two colors)
6.
A crossbody bag that's a godsend when your day consists of a lot of getting in and out of the car and you just need to carry your everyday essentials. Plus, it comes in an assortment of colors so it'll go with pretty much everything in your closet. 

Promising review: "I bought this at the last minute on our way to Universal Studios because the zipper on my old crossbody broke. The price was good and it was a nice complement to my outfit I had on at the time. Large enough to hold everything and light as a feather. Cute and stylish!" —Ria

Price: $20 (available in six colors)
7.
A soap dispenser with a sponge holder that is pretty much the kitchen gadget combo you never knew you needed. Anything that makes washing dishes or cleaning the kitchen more convenient is an *add to cart* treat.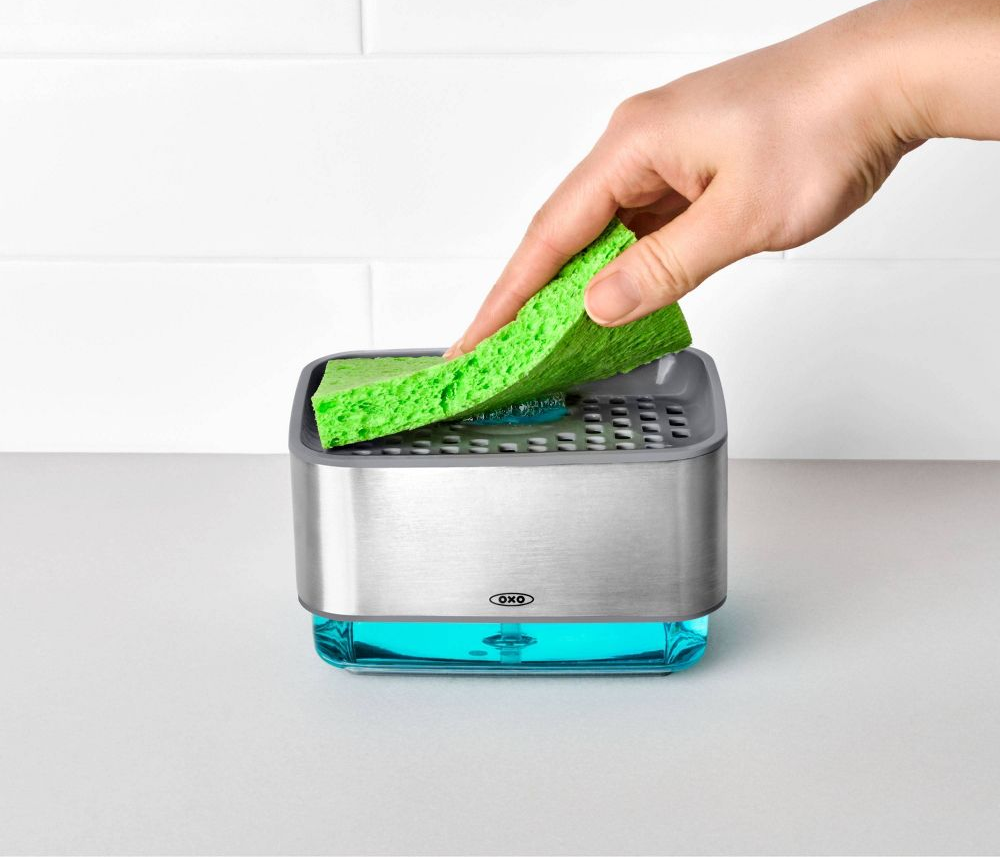 Promising review: "I love that I can add water and soap and still reuse for days. Space saving and I've saved so much money on dish soap! I use my dishwasher only once a week and handwash my dishes because it's only a few of us in my house. One thing I don't like is that I can't open the bottom piece and clean it out. Otherwise, I love this and give it 5 stars!" —Mamacha3

Price: $20.99
8.
A frameless dry-erase calendar board so you can have a constant visual of your day to day agenda. It's compact size makes it perfect to hang over your desk or even on the side of the fridge. (It's also great for students!)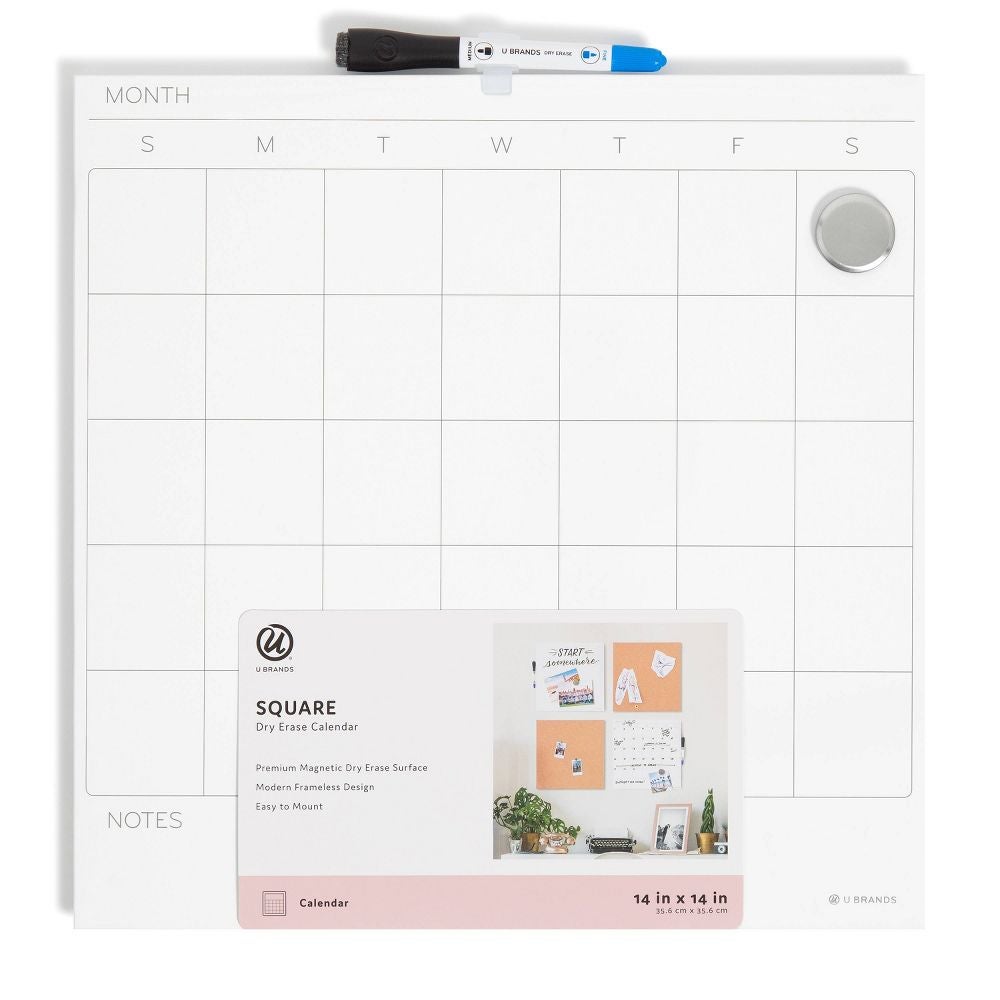 Reviewers tip: Don't use Windex to clean the board. 
Promising review: "It's very convenient and fit perfect in my work space! The marker that came with it worked surprisingly well. I didn't use the the black things to hang it up, instead just the two nails so it's very easy to take down and hang back up when I need to write on it." —Aaliyah

Price: $7.99
9.
Or, a gold-framed dry-erase board in case you'd like to stay on task but also want to elevate the decor of your working space.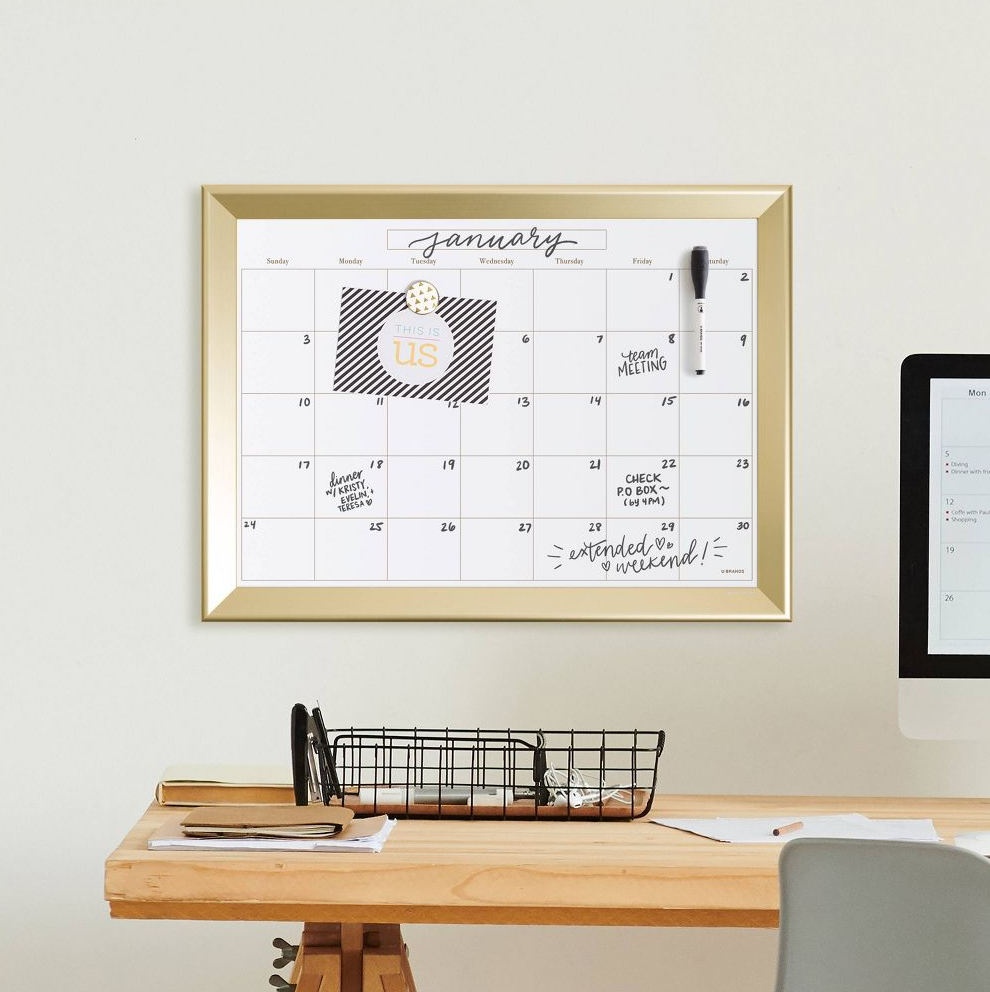 10.
A pack of de-puffing eye patches made with caffeine and cucumbers so your co-workers won't be able to tell that you've only had a few hours of sleep because you spent the night rewatching season one of Yellowjackets.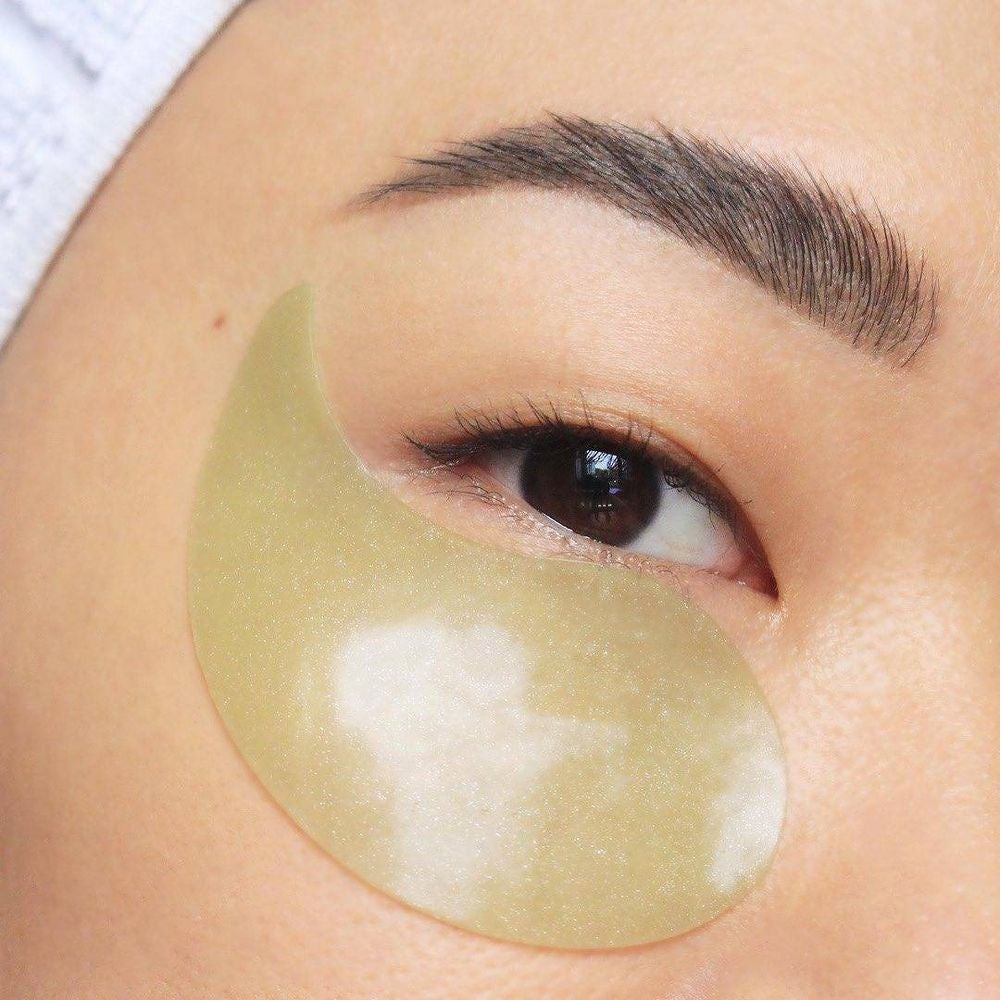 Promising review: "Keeping them in the fridge is a must!! That really helps if they're prone to sliding off your face, and the cold feels so good on puffy, tired eyes. As someone who works a demanding schedule that is always different, these help me look like I get a normal amount of sleep and feel more refreshed." —lillianf

Price: $24
11.
A Brita filtering water bottle that's ideal for increasing your water intake. The built-in filter lasts two months, decreasing your consumption of single-use water bottles which will help save you money while also helping the environment. 🌎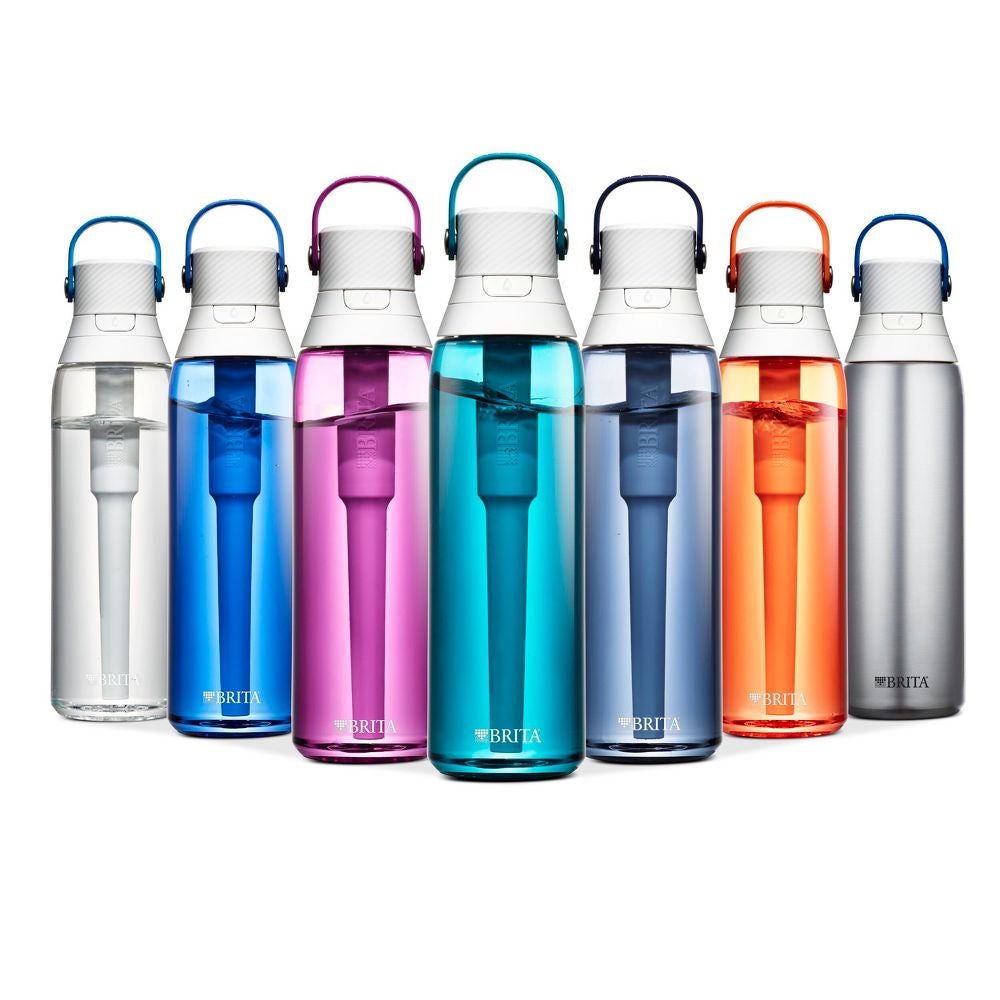 Promising review: "I was super skeptical of Brita at first, but I decided to try since I for sure need to drink more water. And I have been! The filter lasts two months and my water stays cold and tastes amazing! I even bought one for my sibling. I love it!" —tpwkhails

Price: $19.99+ (available in four colors)
12.
A seven-day Makeup Eraser set so you can be sure to remove all of your makeup before diving into your routine. These wonder cloths can remove your makeup with JUST water. They're easy to wash and ready to reuse.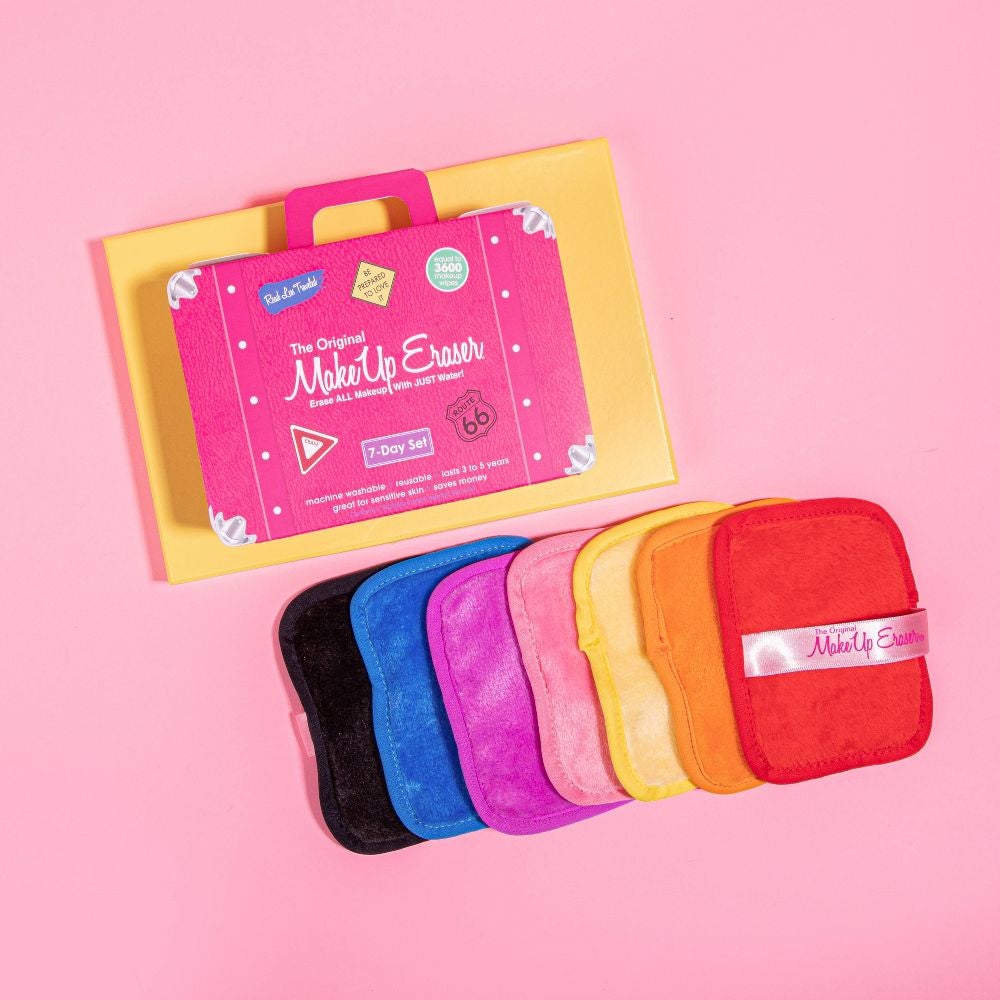 13.
A flying insect trap because there's nothing more annoying than tiny little bugs flying around you when you're trying to eat a Hot Pocket.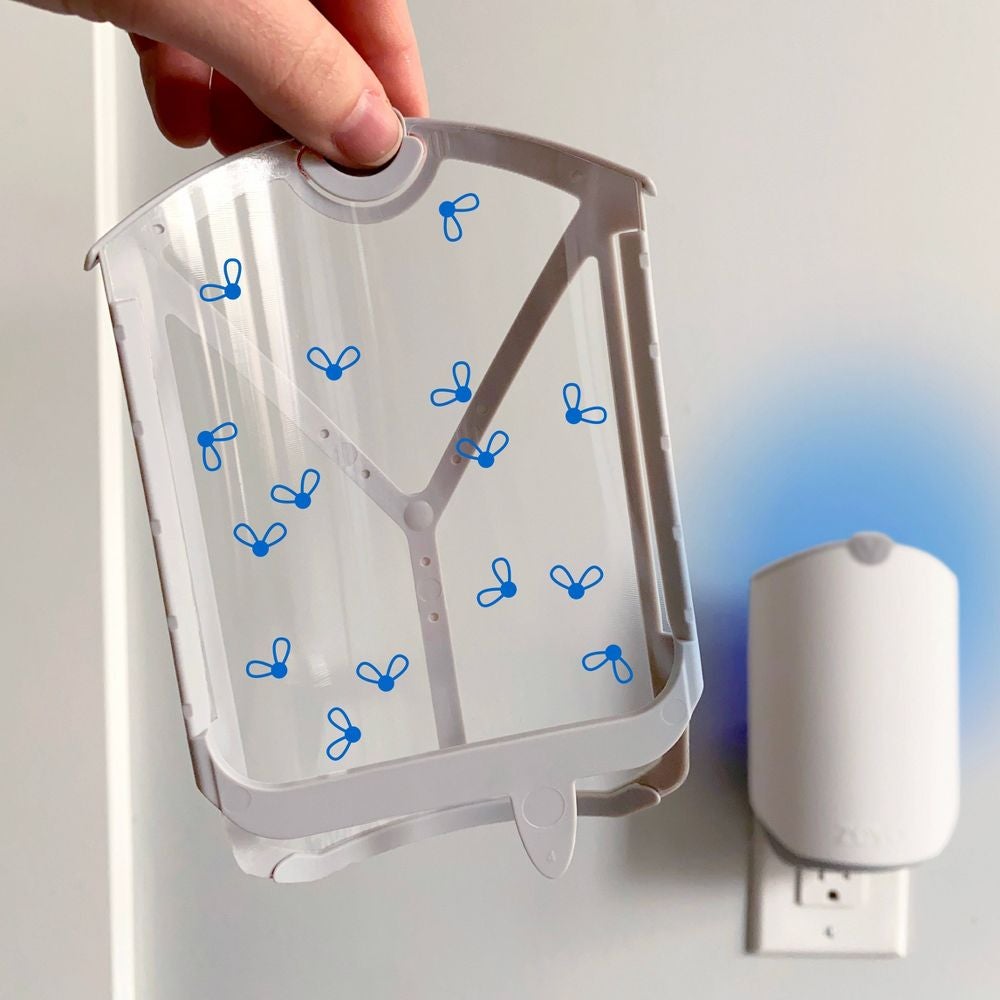 I absolutely LOVE these traps. They work super fast. I didn't even have my bug catcher plugged in for a full 24 hours before I noticed a collection of flying pests trapped inside. And the tray is easy to dispose of, thankfully, because who wants to touch bugs? The trap emits a blue light which could serve as a night light, too. 
Promising review: "This works way too well. Want to freak yourself out and find out how many hidden bugs accumulate in a room during any period of time? Highly recommend buying this to find out." —M

"It's a 5-star review from me. I've been using Zevo for several months and it truly does catch those pesky mosquitoes, gnats, and moths. It's been a rainy/wet winter. It's Mosquito-Ville out here but this helps a lot. It's hard trying to hunt a mosquito so this takes care of it. My family and I can sleep comfortably without worrying about getting bit all night." —Ange
Price: $25.99 
14.
A leak-proof dog water bottle that you can clip onto your leash, so you and doggy can stay hydrated during your workout sessions. It's dishwasher safe, too.