Tasty Brings its Flavors to Life with Tasty Seasoning Blends by McCormick
Launching with five must-have, versatile flavors, Tasty Seasoning Blends are essentials that make cooking even more accessible.
Today Tasty, the world's largest social food network, launched its first global food product, Tasty Seasoning Blends by McCormick, which includes 5 different flavor profiles that make cooking Tasty recipes even easier. The full Tasty Seasoning Blend Kit including all five pucks is available for direct-to-consumer purchase in the US, UK, and Canada; find it here.
In addition Tasty and McCormick are building upon their strong relationship, announcing McCormick as the official spice of Tasty. Together with the launch of Tasty Seasoning Blends by McCormick, the Tasty audience can purchase and use the exact spices featured in their favorite Tasty videos.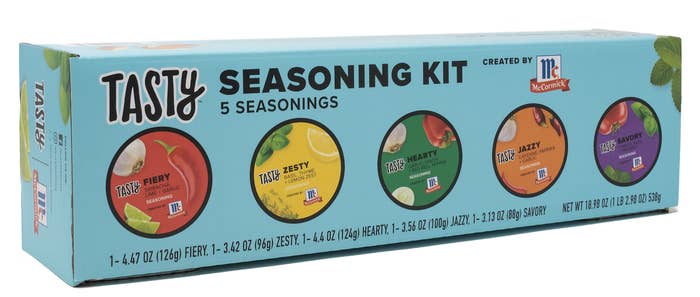 The Tasty Seasoning Blend Kit features five unique flavor combinations, which were created based on the Tasty audience's favorite flavors and formats with expert culinary guidance. The flavors are:
Savory: Tomato, basil, oregano

Jazzy: Cayenne, paprika, garlic

Hearty: Garlic, onion, red bell pepper

Fiery: Sriracha, lime, garlic

Zesty: Lemon peel, thyme, basil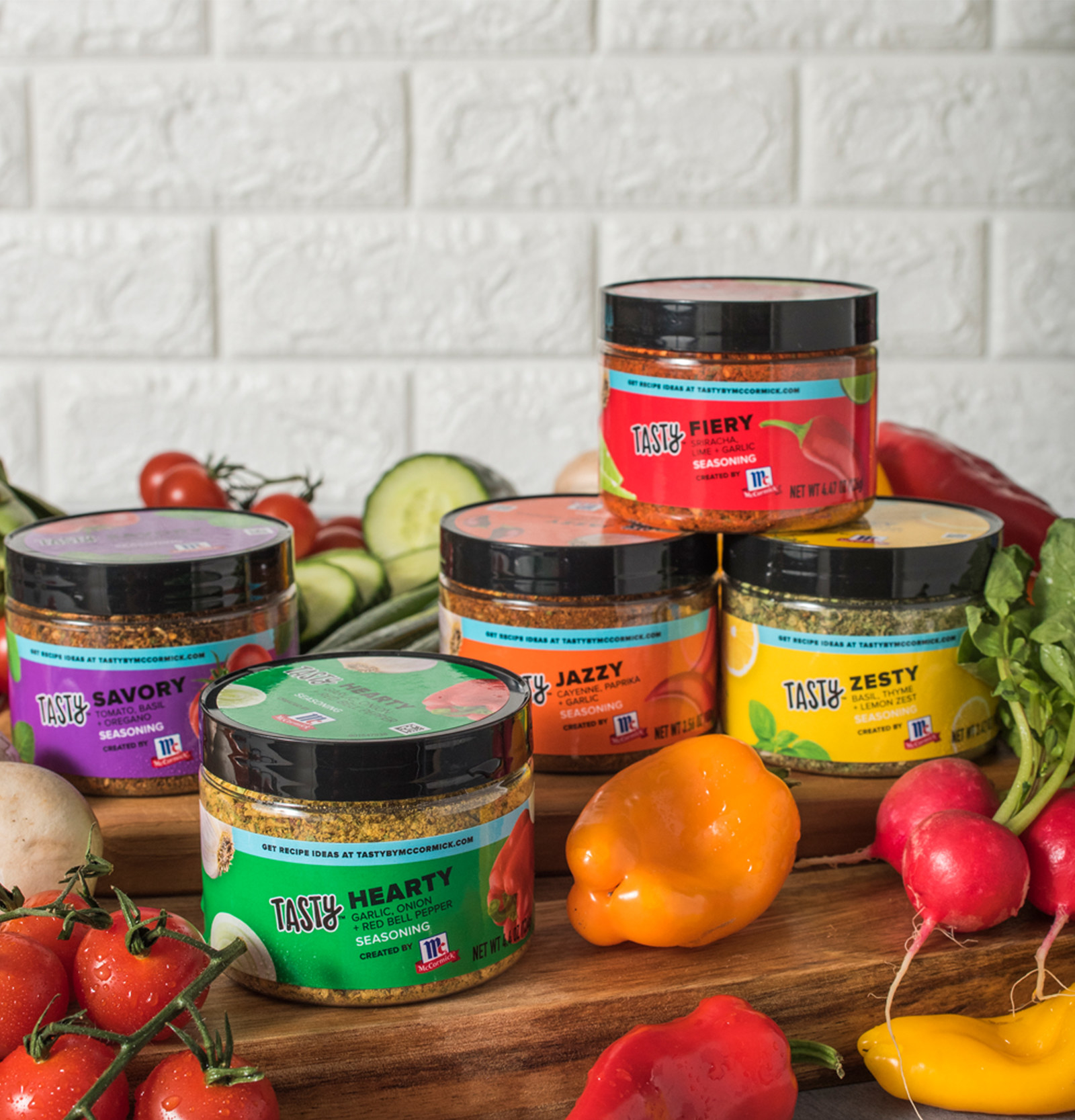 McCormick products have been a kitchen must-have for decades and Tasty is teaching a new generation to cook. By joining together, the two brands are reaching home cooks of all ages to inspire new flavor experiences, continued innovation in the kitchen and ultimately make cooking more accessible.
"Foodies and cooks alike are always looking for more inspiration and convenience when it comes to seasoning their food in new and exciting ways," said Tasty Creator and spice expert Kanchan Koya PhD. "With Tasty Seasoning Blends by McCormick, it's easier than ever for chefs of all skill levels to bring to life the recipes they see in their feeds and enjoy a wide set of flavors."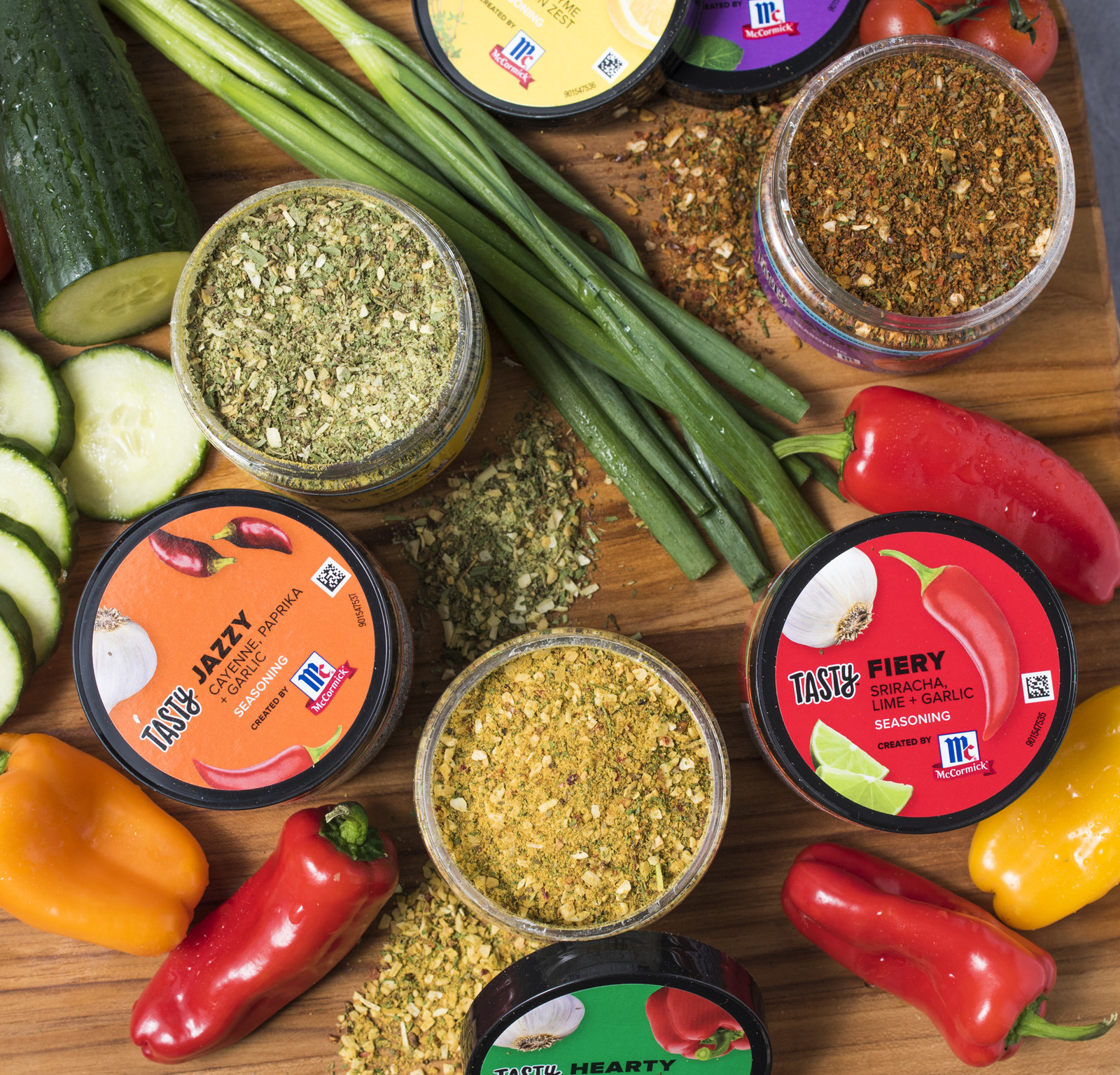 Individual Tasty Seasoning pouches are launching at retailers nationwide in the US and Canada June 2019, with UK retail launching in 2020. Individual bottles are launching at US retailers nationwide September 2019.