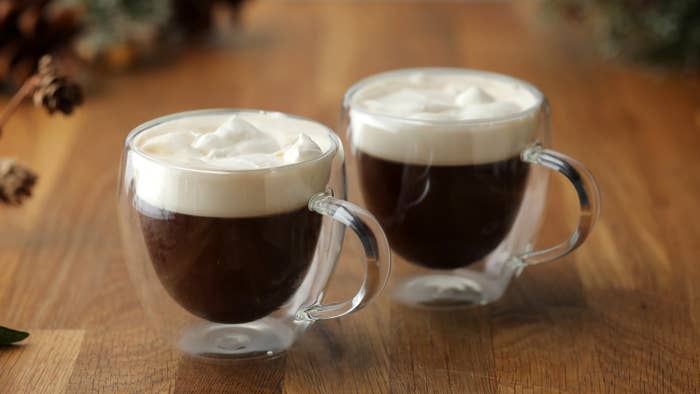 Ingredients
Coffee
6 ounces hot coffee
1 teaspoon white sugar
1 teaspoon brown sugar
1 ounce Bulleit Bourbon
Whipped Cream
½ cup heavy cream
2 teaspoons sugar
½ ounce Bulleit Bourbon
Preparation
1. Pour hot water in a mug, then pour out the water (this will heat the mug). Pour coffee into the mug. Stir in both sugars. Stir in 1 ounce of Bulleit Bourbon.
2. Whipped cream: Pour heavy cream and sugar into a bowl. Use a hand mixer to beat the cream until soft peaks form (if you don't have a hand mixer, use a whisk). Add in ½ ounce of Bulleit Bourbon and beat until combined.
3. Dollop whipped cream onto coffee and serve!