This Quiz Will Tell If You've Ever Stereotyped Someone By Their Sex
You got:

Yes, you have stereotyped someone based on their sex!
But hey, everyone has, whether it's conscious or not. Sometimes it's associating pink with girls and blue with boys and other times it's enforcing homemaking values on women and career goals on men. At some point or another, we have all been the victim and the enforcer of gender roles. Now you know! That's the first step. The next step is to be conscious of everything that you do to box people in based on their sex and cut those habits out of your life. The world needs to change and it starts with you and all the generations that come after. Thanks for playing and stay woke!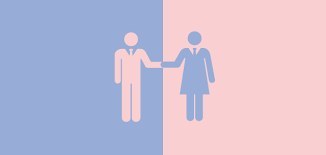 This post was created by a member of BuzzFeed Community, where anyone can post awesome lists and creations.
Learn more
or
post your buzz!