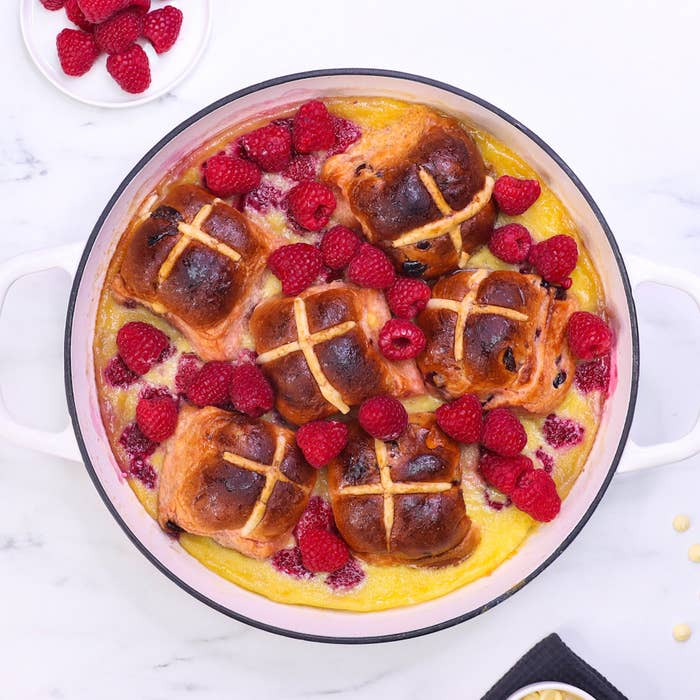 Ingredients
6 Brumby's Berry & White Choc Hot Cross Buns, sliced in half
110g unsalted butter, softened
100g white chocolate chips, roughly chopped
1 punnet raspberries
1 cup milk
5 eggs
1 cup caster sugar
11/2 cups double cream
2 tsp vanilla bean paste
To garnish
1 punnet raspberries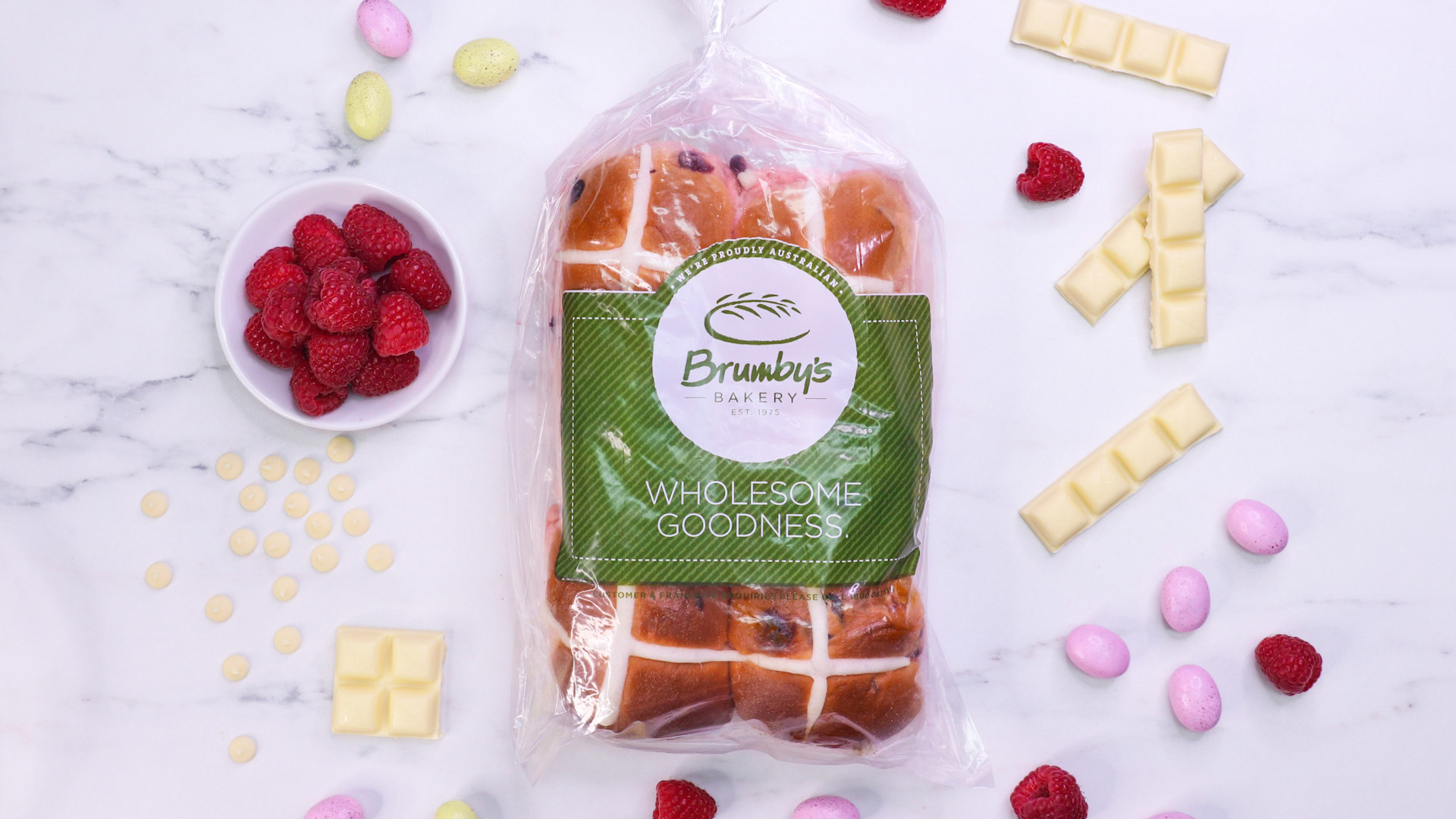 Method
STEP 1: Preheat the oven to 180°C/160° fan, then grease a large baking dish with butter.
STEP 2: Spread butter on both sides of sliced hot cross buns, then place white chocolate chips in the middle. In a large mixing bowl, whisk milk, eggs, sugar, cream and vanilla paste.
STEP 3: Place Brumby's Hot Cross Buns in prepared dish, pour over the custard mixture and top with raspberries.
STEP 4: Bake for 50-55 minutes or until custard is firm and cooked through. Serve with raspberries.
STEP 5: Enjoy!