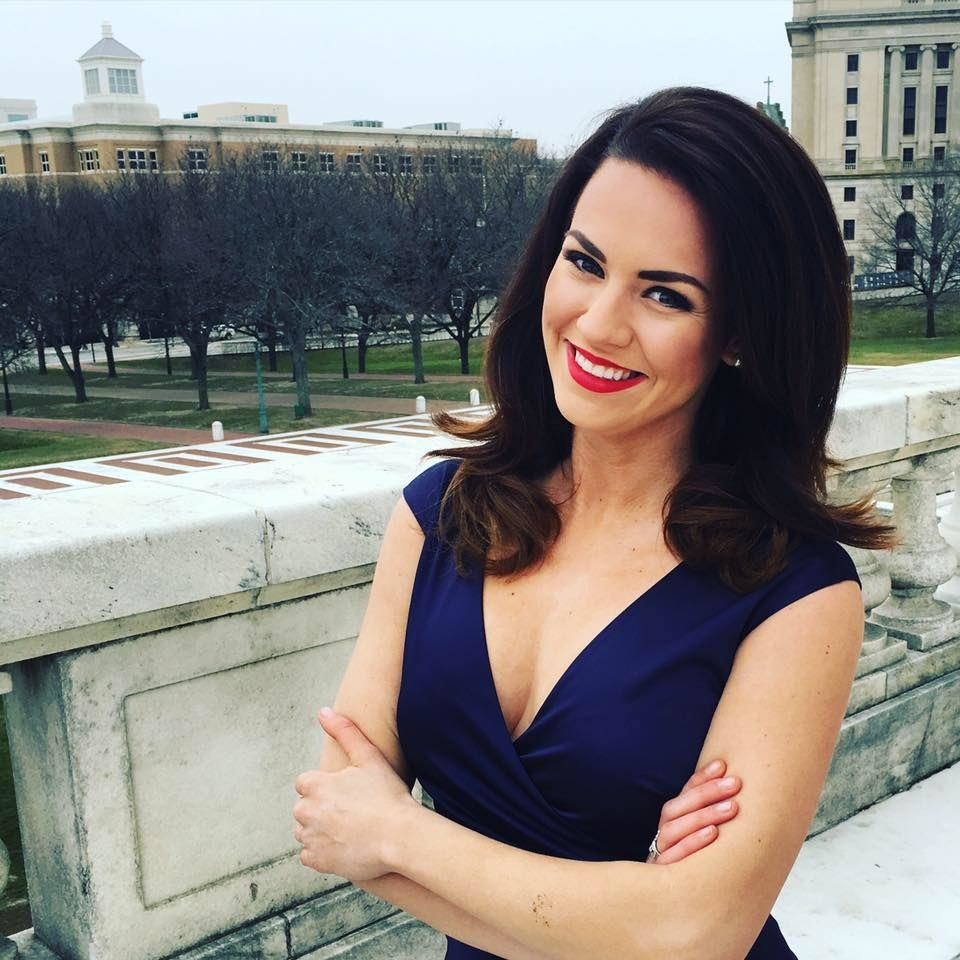 Three years ago, Alexandra Curtis was a normal student in her junior year at Syracuse University, working toward degrees in public relations and political science and dreaming of one day serving in Congress. In the midst of trying to make that dream come true, Curtis decided to try her luck at her first Miss America local pageant. It was a decision that sparked the beginning of an unexpected but productive relationship between politics and pageantry.
After graduating with two degrees and being named the outstanding SU graduate of the year, Curtis was crowned Miss Rhode Island 2015, and she was one of very few young women in the country given the opportunity to compete on the Miss America stage.
Today, she has completed her Master's of public administration at Brown University and is completing a second Master's in cybersecurity and intelligence at Salve Regina University. She also became the campaign manager for Caroline Bright for Vermont State House, after meeting Bright backstage at Miss New York in 2013.
"Pageantry has given me funding for my education at all levels, including fully paying for my second Master's degree at Salve Regina University," she says. "It is the greatest opportunity I have ever been given, and that is all because of Miss Rhode Island."
Bright, who served as Miss Vermont's Outstanding Teen 2007 and Miss Vermont 2010, says that women involved in pageantry "are the best possible candidates for public office."
"They're intelligent, polished, they care about their communities, they understand the intricacies of living a public life, and they understand how to pursue their goals."
Curtis and Bright are not the only young women pursuing political careers who have competed in and also claim to have benefitted from pageantry.
Janelle Bova graduated from North Georgia College with a political science degree, where she served as chairwoman of College Republicans and completed internships with Congressman Doug Collins and State Representative Terry Rogers. She also served as Miss Peach State 2016.
"I started pageants when I was 15 years old," says Bova. "Being a part of pageants has taught me to believe in myself, and it has boosted my self-confidence. I am forever grateful to pageants for shaping me into the person I am today at 22 years old."
So are these women's experiences just some of the rare examples of positivity in pageantry, or are all the negative stereotypes we tend to hold about pageants wrong? Shows like Toddlers and Tiaras lead us to think that pageant girls and their moms are all crazy. Viral YouTube videos of competitors flubbing through their onstage questions teach us that pageant girls are unintelligent, slow and sometimes quite laughable. Controversy over the swimsuit competition, which many believe is objectifying and demeaning to women, make us feel as though the "bad" in pageantry must surely outweigh the "good". So which perspective is the truth?
"I believe the issue of beauty pageants, like many other issues regarding women, is more complex than just good vs. bad," says Lauren Alford, part-time instructor of gender studies and interdisciplinary studies at Kennesaw State University.
"Wanting to look beautiful is not problematic in and of itself, but when women are taught their beauty, or lack thereof, is the only characteristic that determines their intrinsic value, that's problematic."
Alford also applies this view to the swimsuit competition. "I don't believe there is anything inherently wrong with women wearing swimsuits. What is problematic is judging women based on how 'good' or 'bad' they look in swimsuits."
Luckily, pageant organizations are beginning to step away from the "traditional" beauty and swimsuit body standards today. For example, the Miss Teen USA pageant officially eliminated their swimsuit competition over the summer, and the Miss World pageant did so back in 2014. Additionally, the Miss America Organization recently lowered the swimsuit portion's percentage of influence in the overall score to only 10 percent. It is now the lowest percentage of score in the entire competition.
The pageant world has worked to break other stereotypes recently as well; the first openly gay state contestant was crowned Miss Missouri this year, the first woman actively serving in the U.S. Army Reserve was crowned Miss USA, contestants on the Miss America stage have sported both tattoos and insulin pumps and Miss Montana 2013, Alexis Wineman, was the first state titleholder with autism.
It seems that maybe pageantry has begun to listen to the public, which largely agrees with Alford when she says, "Despite what the media and other cultural forces try to tell us is beautiful, we all have different conceptions of what it means to be beautiful. Only one standard of beauty…is difficult and sometimes impossible for a large percentage of the population to achieve."
For young women like Curtis, Bright and Bova, the positive side of pageantry definitely outweighs what seemingly negative aspects might still remain.
"Pageantry has been one of the most empowering activities I have taken part in," says Curtis. "I have done more to help women's equality in this country through pageantry than I ever think I would have otherwise."
Curtis also points to the confidence that pageantry has allowed her to gain. "I don't think I initially saw myself in politics. Because of pageants, I definitely gained the confidence to know I can be successful in whatever I pursue, regardless of gender."
Bright feels the same way. "The Miss America Organization does not objectify women the way that society at large does. Miss America celebrates and supports women who are focused on becoming the best possible people they can--not because of how they look, but because of who they are as people. That kind of empowerment has helped me to fight back against misogyny that I have encountered in my own life."
The notion that pageantry is transforming for the better may bring hope to the people who oppose it, but there is still a long way to go when it comes to equalizing the men-to-women ratio in politics.
"If qualified women are more easily able to access a career in politics because they competed in a beauty pageant, more power to them," says Alford. "But I don't see a clear connection between beauty pageants and a higher percentage of women in politics."
Perhaps, in time, the approximately 2.5 million women who compete in pageants across the United States every year will find their way into political fields, breaking even more barriers and bringing the number of women represented in politics past the 4,200 mark.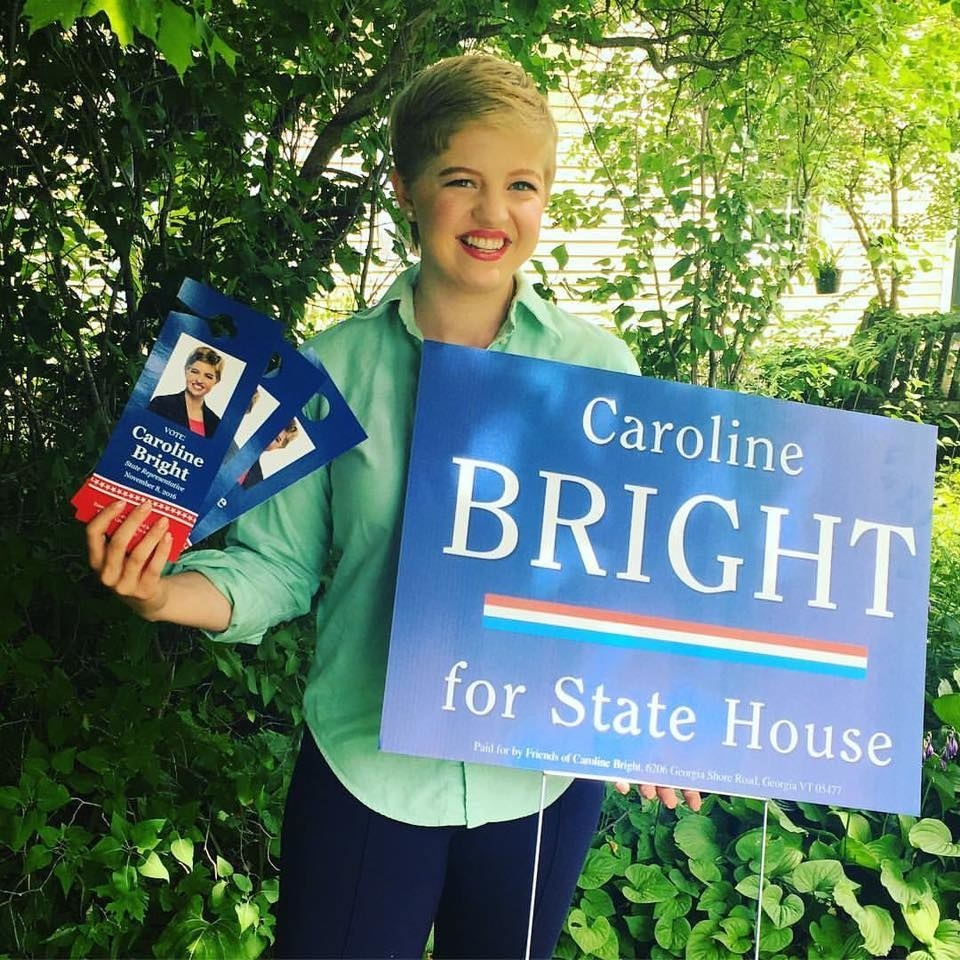 This post was created by a member of BuzzFeed Community, where anyone can post awesome lists and creations.
Learn more
or
post your buzz!