Tired of trying different facial moisturizers, spending all your money, and hoping that the next one you buy is actually worth it? You're not alone.
Thousands of people say the answer is yes! Radha Beauty's Miracle Retinol Moisturizer not only contains vitamin E to hydrate your skin but also hyaluronic acid, which is said to help increase your skin's elasticity, *and* green tea (which is loaded with antioxidants) to help fight inflammation.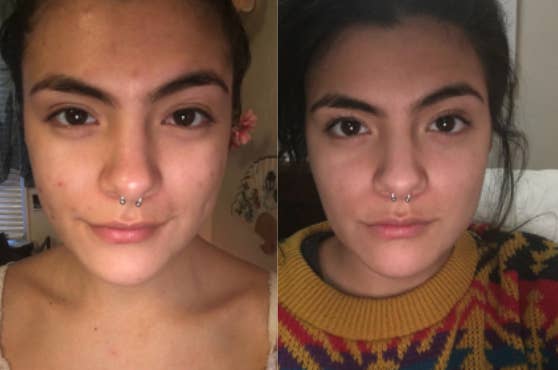 It also has a 2.5% retinol complex — an ingredient thought to be vital for improving your skin's texture and tone and reducing the appearance of fine lines, wrinkles, and enlarged pores. Hello, radiant glow!
Tons of people swear by this moisturizer thanks to the dramatic results they've seen with regard to improving their skin's overall texture and minimizing fine lines:
Reviewers are not only thrilled by the results they're seeing, but they also love the product's formula because it's non-greasy (plus it's cruelty-free!).
And guess what? You can even use this retinol moisturizer on other parts of your body to treat dry patches and other skin conditions — talk about a moisturizer that really lives up to its name!
Reviews have been edited for length and/or clarity.