Alan Thicke and his wife, Tanya Callau, recently opened up to Us Weekly about their sex life — specifically what they listen to when they get down.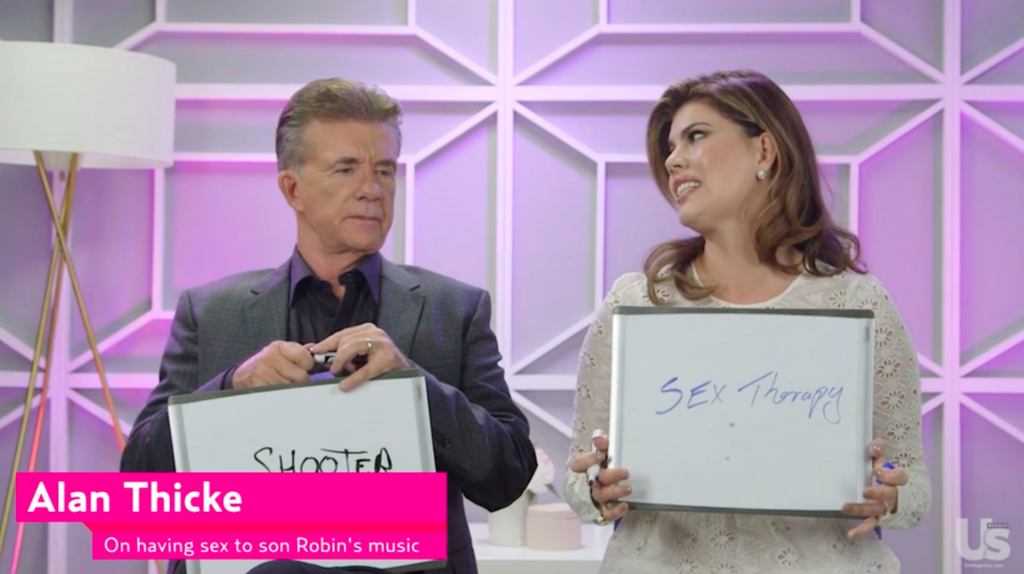 Um, please note Tanya's whiteboard.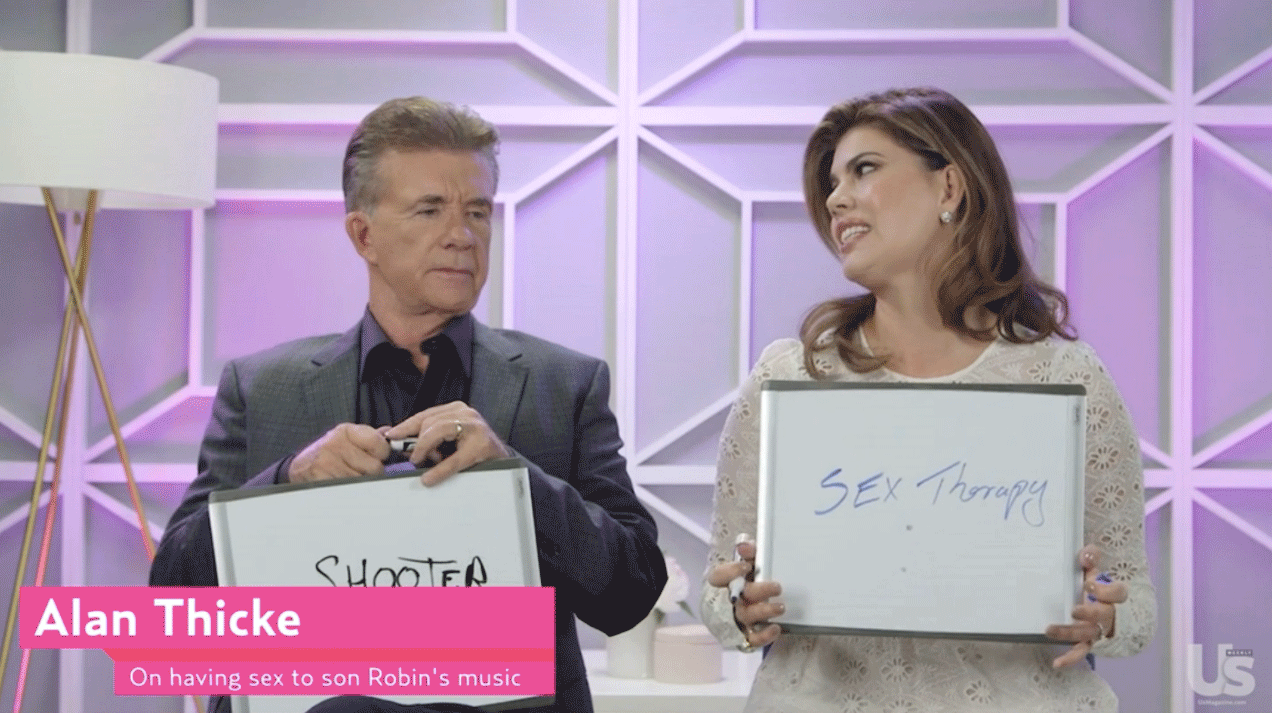 Robin's dad and his stepmom GET BUSY TO HIS MUSIC.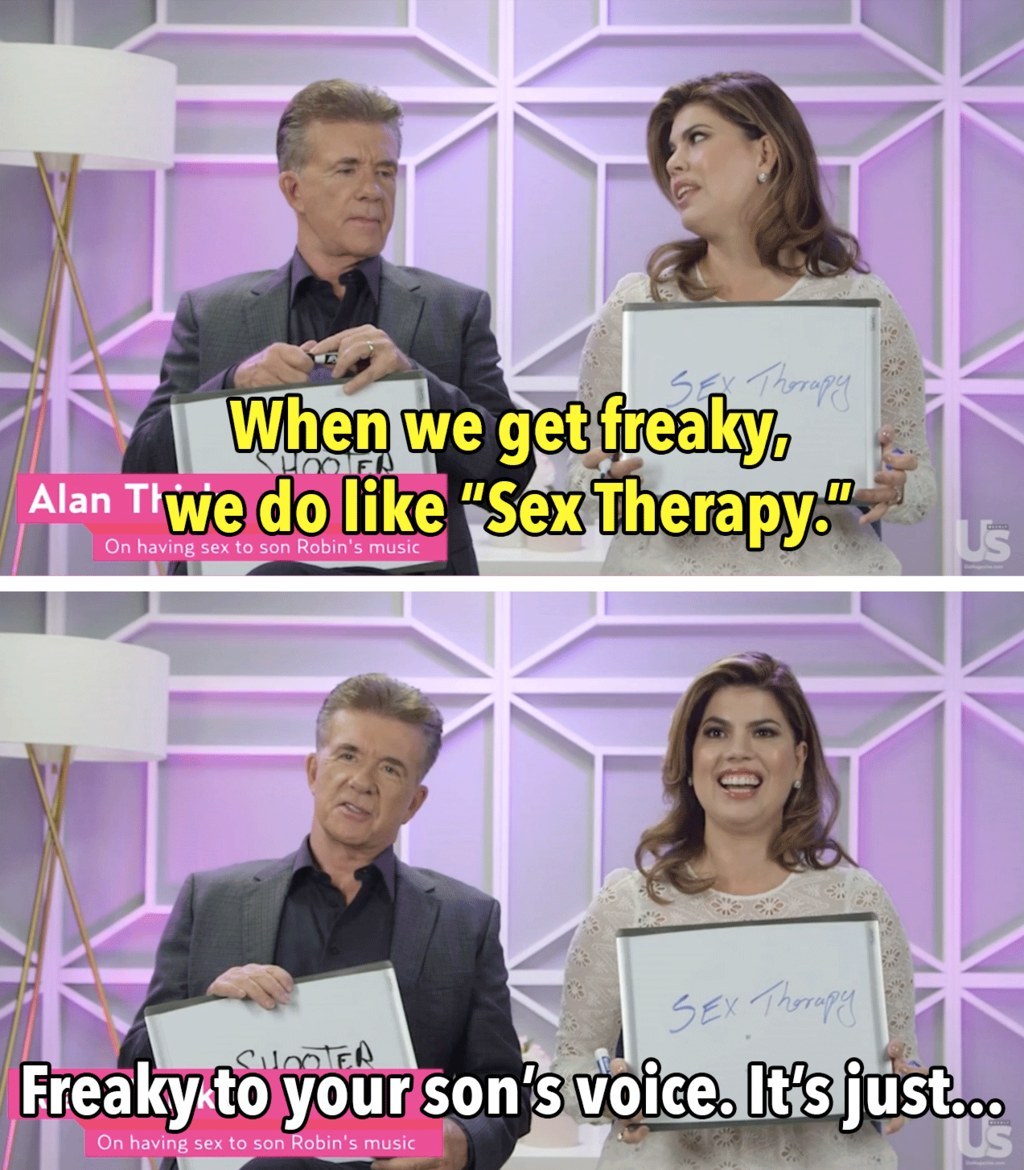 W. T. F.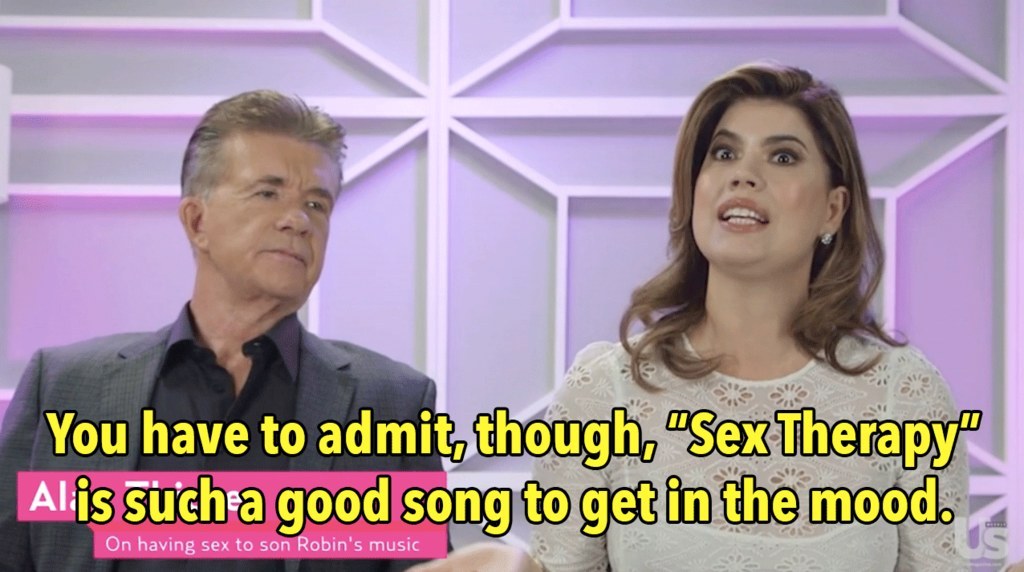 When Robin caught wind of what his parents admitted, he tweeted this.
Which is, like, good — but also, never forget that Robin has admitted to having sex to his own music, too.
Someone get this family some new baby-making music, please.