Maya Rudolph served as Tulane University's commencement speaker over the weekend.
Before she finished her address to the graduates, she asked a favor.
But this was no ordinary performance of the national anthem.
There were vocal ad-libs...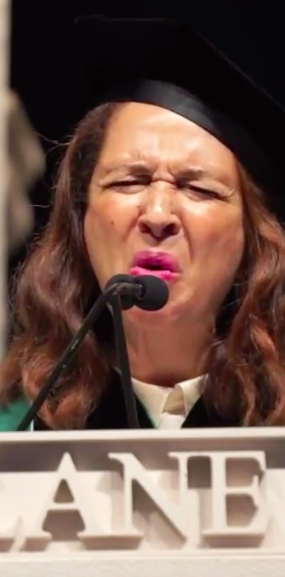 A verse from "Take Me Out to the Ball Game."
Some audience interaction.
And, understandably, a Beyoncé medley.
"Single Ladies" and "Drunk in Love" made it in.
Then there were some more theatrics.
And back to the original lyrics for the big finish.